LISTS
A Guide to Hard Bop Legend Sahib Shihab
By Marcus J. Moore · May 24, 2021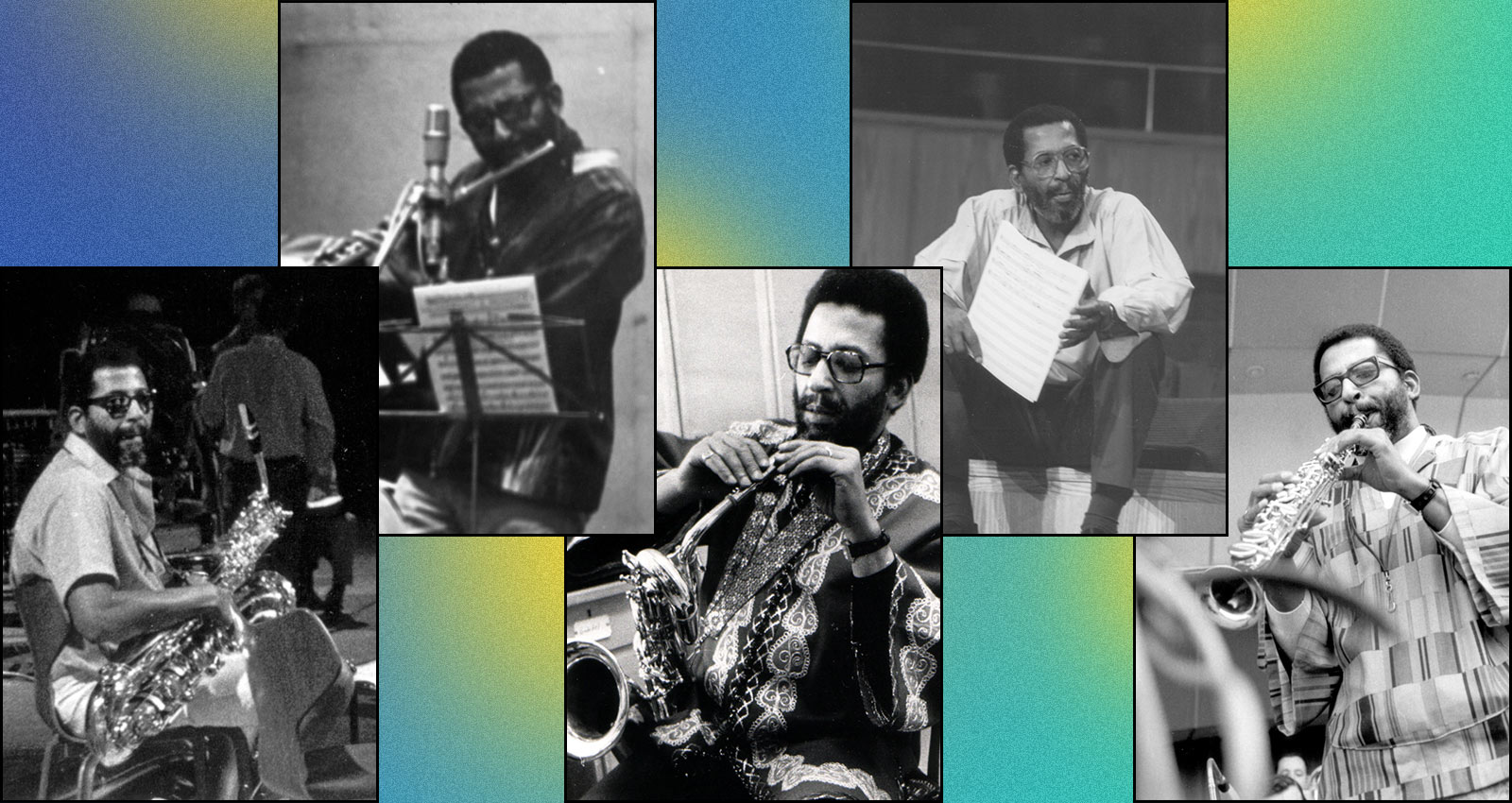 In 1959, jazz flautist and saxophonist Sahib Shihab left the United States. He'd grown tired of the racism that plagued Black Americans, and wanted a fresh start in Europe. "He was tired of being kept down as a Black man," Shihab's widow, Maiken Gulmann, said in 2011. "He was always being confronted with being different." The pipeline to Europe has been well documented: Everyone from Miles Davis and Quincy Jones, to Sunny Murray and James Baldwin lived there at some point, and raved about being treated as equals. Shihab's circumstances were different; he was Muslim at a time when the religion wasn't ubiquitous in America.
Born Edmund Gregory in Savannah, Georgia, he was introduced to Islam by trumpeter Talib Dawud one night after gigging on 52nd Street in New York. He was taken by the universal truths and knowledge in the Quran. This cut both ways for Shihab: When traveling through the Deep South for gigs, he was able to walk into restaurants and buy food for other musicians. "If you had a name like Sahib Shihab you probably weren't African American but something else," his wife said. But he was said to be a deeply meditative soul, so Shihab knew that wasn't right. Before he left the country, Shihab was photographed amongst a who's who in jazz; the resulting portrait, "A Great Day In Harlem," might be the greatest picture in the genre's history. He soon landed in Europe with Quincy Jones' famous big band, and stayed on the continent for most of his life, living in Denmark until 1973, when he moved briefly to Los Angeles to advance his career. He wound up moving back to Denmark four years later.
Shihab was one of the first flautists in hard bop, a subgenre of jazz that fused elements of swing and the blues, and was typified by lush dance grooves and melodic drums. But throughout his career, he was known mostly as a sideman who played sax with Thelonious Monk, Betty Carter, and Donald Byrd, and in big bands fronted by Jones, drummer Art Blakey, trumpeter Dizzy Gillespie, and the duo of drummer Kenny Clarke and pianist Francy Boland. Though you'll see his name in plenty of album credits, he never quite established himself as a solo act. And even when his contemporaries merged jazz with funk and psych-rock, he stuck with traditional jazz structures and put out a handful of noted records on labels like Savoy, Argo, and Storyville. A few of his albums have popped up on Bandcamp over the years. Here's a guide to the pioneering musician, whose great work and social stance merits deeper study and recognition.
True to its title, Summer Dawn is lighthearted bop that envisions the rising sun in some faraway land. Released in 1964, it also stood in contrast to the tumultuous state of America, where Black people marched for equal rights, and the war in Vietnam was beginning to escalate. The opening track, "Lillemor," has a loungy cocktail vibe that pivots between a sauntering cadence and more festive fare. It conjures different emotions and approaches within the span of eight minutes: The slow parts recall Kind of Blue-era Miles Davis; the upbeat melody summons bossa nova maven Sérgio Mendes. Throughout Summer Dawn, Shihab deploys different strains of jazz without straying from hard bop, and on tracks like "Please Don't Leave" and "Waltz For Seth," the use of bongos suggest an affinity for Latin jazz textures. And while "Herr Fixit," the album's buoyant closer, is a showcase for the entire band, Shihab heightens it with a spirited flute solo, emphasizing the LP's bright musical phrasing.
For Seeds, Shihab helmed a magnificent band that included Kenny Clarke on drums; Francy Boland on piano; Fats Sadi on vibraphone; and Jean Warland and Jimmy Woode sharing double bass duties. It harbored a vast set of romantic ballads, Brazilian arrangements and polyrhythms that landed delicately on the ear, as if Shihab had found peace, and wanted to convey the ease of love through these placid melodies. There's still a lot happening on the title track's layered drums and hovering saxophone solo, and on "Another Samba"'s quickened pace, splendid piano chords and excellent flute work. "Mauve" is a bluesy composition on which he conveys sadness; the bandleader imparts gloom without laying in it too long. Elsewhere, "Who'll Buy My Dream" is carried by Boland's piano and Woode's tone-setting bass, drifting through the background but still commanding attention. Seeds might be the best of Shihab's records as a bandleader, though the margin from this to his second best is incredibly slim.
While it's convenient to simply call Shihab a sideman, there's something to be said about the impact he made in the bands he joined. It's hard to stand out in a group of 20-plus members, but Shihab managed to hold his own alongside "bigger" names. Companionship collects his best collaborative songs from 1964 to 1970, each track different from the next, a full display of Shihab's artistic palate. Francy Boland's "Om Manu Padme Hum" shows that Shihab wasn't always chill; his flute work could hang on the pianist's fiery Latin jazz arrangement. Then, on "Stoned Ghosts," a stone-faced groove with a walking bassline (courtesy of Jimmy Woode), the mood conveys Black American bravado; a worthy scene-setter for films like Uptown Saturday Night or A Piece of the Action. This isn't a Shihab solo album, but it's the best starting place for those unfamiliar with his work.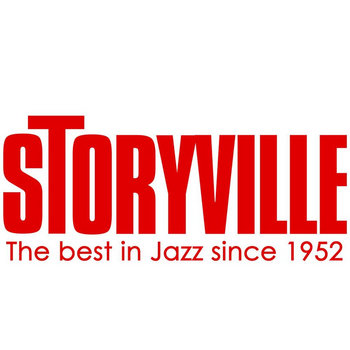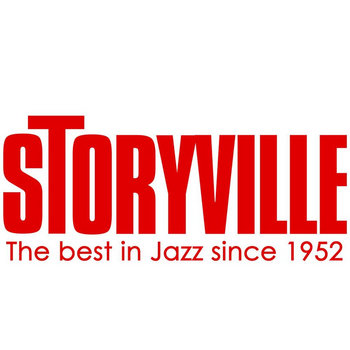 Merch for this release:
Vinyl LP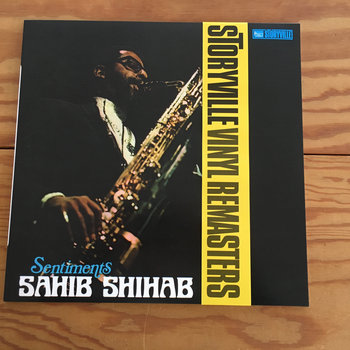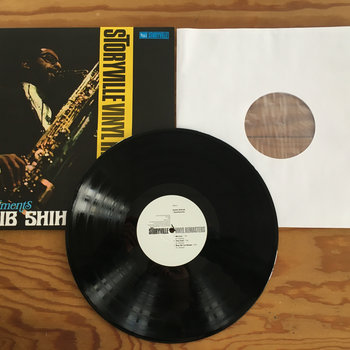 Recorded in Denmark in 1971, Sentiments was Shihab's last album as a bandleader before he moved to L.A. to find steady work. Once in the States, he landed a job with the Ramada Inn hotel chain, and worked there until it went bankrupt. By the time Sentiments was released, Shihab's opportunities in Europe were waning. Different emotions arose through the music, especially on "The Call"—which pivots between melancholic bells, doom-riddled bass, and vigorous saxophone wails—and on the title track, a straight-up funk with gospel-centered organ chords. Conversely, the song "Companionship" just sorta hangs in the air; its faint drums, chimes and bass are mixed low to let Shihab's flute solo take the lead. Though Shihab's talent warranted several solo albums, and he's been unheralded for decades, Sentiments best represents his broad creative sensibility. It's his masterpiece.
Merch for this release:
Vinyl LP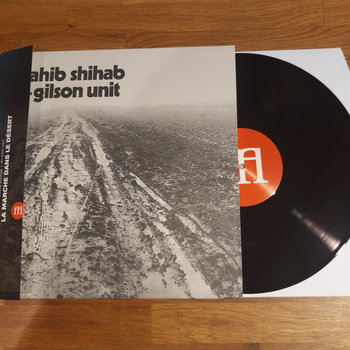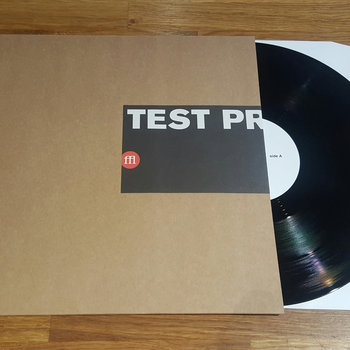 La Marche Dans Le Désert, or Walking In The Desert, is the most psychedelic album in Shihab's discography. Recorded in 1972 with the noted French pianist Jef Gilson, the two-part "Mirage," a massive 40-minute composition with a pitch-black aura, takes up most of the LP, its contemplative mix of scattered drums and soprano sax teetering between ambient, rock, and free jazz (think Bitches Brew or Dharma Quintet's End Starting). After several minutes of tinkering with the groove, it finally locks into place near the end of "Mirage II," concluding the LP with an edgy hybrid of jazz and Indian classical. Of all the music Shihab worked on over the years, nothing stretched him like Désert—and, personally speaking, I would've loved to hear more in this lane. But it's not so left that it loses Shihab's fans. Just don't walk into it expecting to hear anything close to what he'd done before.