LISTS
Exploring Roger Eno's Cinematic Ambient Music
By Daniel Dylan Wray · November 28, 2018
If there's a single name synonymous with ambient music, for many, that name is Eno. Despite there being multiple pioneers in the genre, spanning several decades—from Erik Satie to Aphex Twin—Brian Eno is largely considered to be the genre's chief innovator and responsible for coining the term and concept, in the liner notes for his 1978 album Ambient 1: Music for Airports.
Yet there's another Eno closely linked to this genre: his brother, Roger.
Roger Eno—who is 11 years Brian's junior—is a steady, prolific musician, with a discography spanning over three decades and 25 albums (both solo and collaborative). He made his initial foray into music with 1983's soundtrack album Apollo, which he created alongside his brother and the renowned producer Daniel Lanois. Roger co-wrote one of the most well-known tracks from that album, not to mention one of the best of Brian Eno's career, "Deep Blue Day," a song that gained fresh momentum in the 1990s when it was featured on the multi-million-selling Trainspotting soundtrack. (If you're trying to cast your mind back as to where the song features in the film, it's the delightful moment when Renton, played by Ewan McGregor, goes fishing in the "worst toilet in Scotland" to retrieve some drugs that he's just expelled.)
Roger's first solo record followed soon after Apollo, in 1985. Since then, he's had releases on Virgin, Burning Shed, Recital, and most notably, a healthy run on All Saints. While ambient has been a core area of exploration in his work, Roger's music also stretches way beyond the tones and structures familiar with the genre. Over the years, he has expanded his work to include traditional classical composition, chamber music, and the kind of minimal piano pieces that might be labeled as neo-classical, as well as folk music and other more concrete songwriting. Here's an introductory guide to Eno's best, lesser-known works.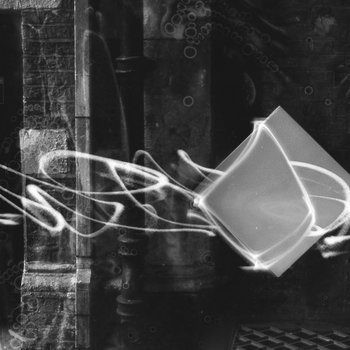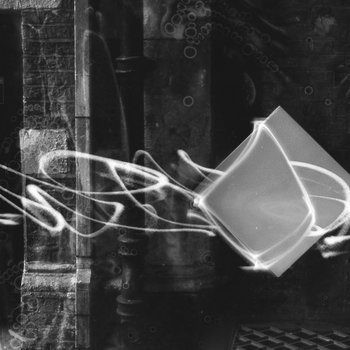 A track from Brian Eno's Music for Films III record from 1988. The original music from Apollo, the aforementioned first project Roger Eno worked on, was for a documentary of the same name, but it saw endless delays and was re-titled For All Mankind. When finally released in 1989, it featured new music from Eno & company, this being one of the pieces. For those familiar with Brian Eno's work, this track has a slightly more sweeping, grandiose, and traditionally cinematic feel. Whilst Brian Eno has very much maintained the stance that he is a "non-musician," the very opposite can be said for Roger, who is a talented composer of complex and melodic arrangements. This track simultaneously represents both the similarities and fundamental differences that the two brothers have in terms of approach, tone and praxis.
Roger Eno & Lol Hammond
Damage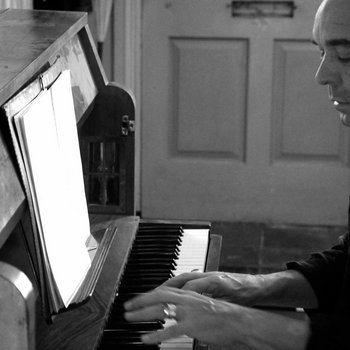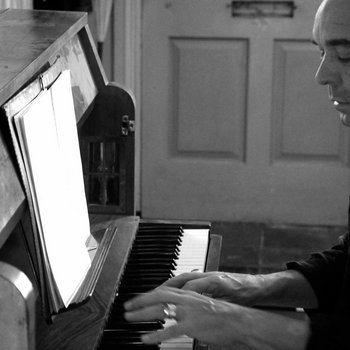 A 1999 collaborative album with the British musician, DJ, and music supervisor Lol Hammond; Damage is strongly reflective of Eno's skill and adaptability as a collaborator. Whilst more electronic-leaning than other records, this album retains a sense of subtlety and restraint, in keeping with Eno's aesthetic. The steady, fizzing beats, skipping in the background as Eno's gentle piano keys twinkle overhead, fit right in with the woozy Tricky-style trip-hop that was so popular at the time. Sometimes, Damage strays into Ibiza chill-out territory, while other tracks take a turn for the meditative; experiencing the dense electronic textures on "Something Orange," is akin to wading through a thick moorland fog.
As the title suggests, this selection of music is inherently elemental; its tones, textures, and grooves genuinely feel aquatic. The title track is a haunting, melancholic piano composition that gently unfurls like a wave lapping at the shore, while Eno's vocals sound like a faraway cry juxtaposed against the wheezing harmonium. He contrasts these dramatic numbers with covers of traditional folk songs such as "The Boatman," reinterpretations that lay situated at the crossroads between traditional folk music and modern classical composition; It's ultimately here where the album finds its middle ground, swaying between the new and old. Sometimes, like on "Amukidi, it sounds like both at once, as the vocally-layered arrangement melds the feel of old choral music with a contemporary touch reminiscent of Arthur Russell's echo-laden world. Tracks like "Little Things Left Behind" have the hazy surreality of Twin Peaks at sea. "The Whole Wide World" and "The Slow River" feature Eno's full vocals; his voice, as expected, is not dissimilar to his brother's, though rarely heard.
Eno's second solo album centers on his piano, though the chamber music that bursts from behind it carries the record with consistent grace and poise: violins, cellos, flutes, and clarinets all float and flutter around his keys to create a deep and richly warm atmosphere that sits somewhere between film score and ambient. (To wit, this mood is one he's often come to explore throughout his career, most notably on the sparse yet moving Fragile and up to his latest 2018 release Dust of Stars.) On the sweeping standout opener "Dust at Dawn (The Last Cowboy in the West)," a bit of Morricone-style spaghetti western soundtrack composition merges with  beautiful piano.
Fifteen years into his career, Eno made one of his most arresting solo efforts, a string-heavy assault that's as dissonant as it is melodic. As was customary by this stage in Eno's career, The Flatlands feels intrinsically cinematic, presaging the sort of string-heavy alternative film scores that would follow from artists such as Jonny Greenwood to Nick Cave & Warren Ellis. It's one of his most tonally consistent records from this era, and succeeds in elevating Eno's role as composer as much as musician. His arrangement skills here are spot-on yet unpredictable; The Flatlands is a busy album, as it requires constant attention to its ever-changing instrumentation, yet it's just as immersive and meditative as any ambient record.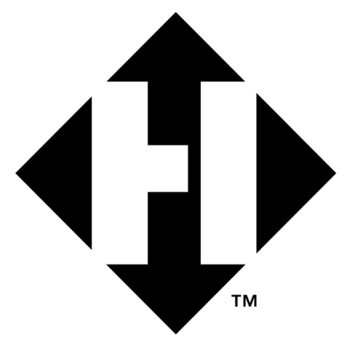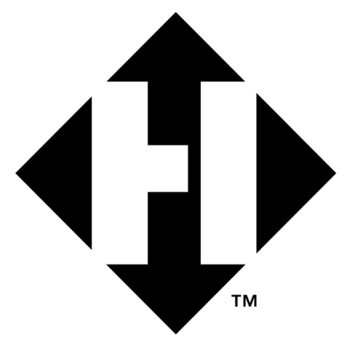 This is a collaboration with NYC's Will Taylor, who makes music as Plumbline; like Eno's '90s collaboration with Lol Hammond, this merges Eno's more traditional-leaning classical compositions with more abstract electronic sounds. Despite already being 13 years old, this particular work sounds remarkably undated; tracks such as "Adaptation" have the slightly glitchy, dreamy, and fractured essence of modern artists like Oneohtrix Point Never. Transparencies highlights the masterful ability Eno has to collaborate with artists from a wide range of backgrounds, to be able to print his stylistic touch onto a record whilst extracting something wholly new from the process. (The follow-up album that the pair crafted several years later, 2013's Endless City/Concrete Garden, is equally worth exploring.)