LISTS
A Guide to the Solo Discography of Cocteau Twins's Robin Guthrie
By Ned Raggett · November 17, 2021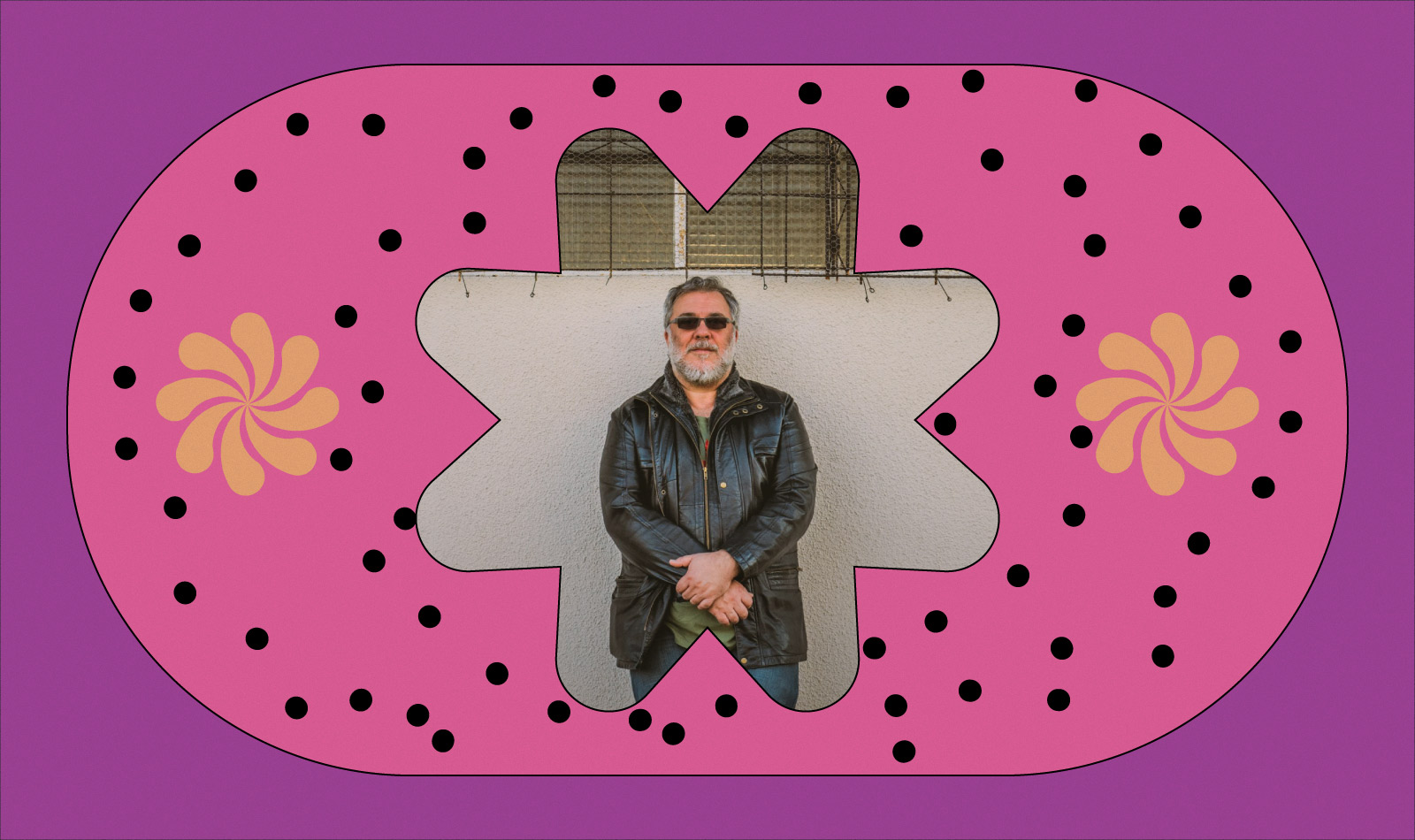 The warm spirit that Robin Guthrie conveys in conversation ought to be bottled and sold as a pick-me-up. Speaking from his home studio in France, the Cocteau Twins veteran is passionate, wry, and utterly engaged with life, his family, and his art (if an hour's worth of conversation is any measure of things). While he's got plenty of experience to draw on, he's not afraid to learn new tricks. "I really don't do social media," he says. "I come from a background of being a computer nerd, and I loved the internet when there was nobody else on it, and it was just like-minded geniuses. All of a sudden, it's democratized and I'm lost because I have to be social!"
Reminiscing about his early '80s interests in computer science, he says he'd get "big expensive digital things which would be completely redundant after 18 months because it would be replaced by one that cost a hundred bucks." At one point he mentions "rooms full of hardware" where he stashes old gear—though these days, he prefers a more modern approach. "I use an awful lot of emulations of the classic equipment that I used to," he notes. As for temptations to use the old stuff, he adds with a quick smile: "I'm like, really? Get the cables, go under the mixing desk? I don't think so."
All this attention to detail about his recording process—as well as other artistic ones, including his deep interest in photography—comes together in the range of albums Guthrie has released over the decades after the Cocteaus came to an end due to various personal and professional reasons. In both collaborative and solo contexts since, the famed approach that Guthrie brought to his guitar in his earlier band has taken on new forms, combining a lightness of touch with deep, beautiful work on both guitar and electronics.
For this guide, Guthrie discusses a variety of his favorite strictly solo instrumental works. It's just a small amount of an ever-growing total, including October's Mockingbird Love EP, this month's new full-length, Pearldiving, and a December EP called Riviera. Guthrie further mentions a slew of projects for 2022 as well as a continuing practice of putting up what he calls "orphan songs"—"I can do that for months. I can keep doing that indefinitely—seriously!"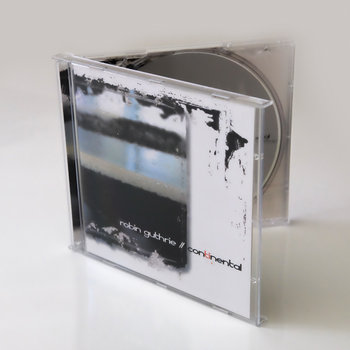 .
00:10 / 00:58
Merch for this release:
Compact Disc (CD)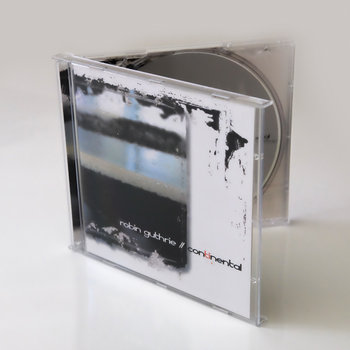 "A lot of my music is travelogue-based," Guthrie says, noting that his combination of interests in photography and journeying just to see where it will take him, has resulted in a variety of releases over time. (He singles out his 2010 EP Sunflower Stories, which grew out of a trip down France's west coast, as a particular example.) His 2006 full-length effort Continental came about due to his decision to go by train cross-country to California for a show, with suggestions of his journey evidenced in song titles like "Monument" and "Last Exit." "Philadelphia down to New Orleans and then from New Orleans to Los Angeles," Guthrie says. "Took about a week to do that. I had my little cabin and I had my laptop and I had my headphones. When I got to Los Angeles, I performed some of the music that I'd written on the train, which was quite cool."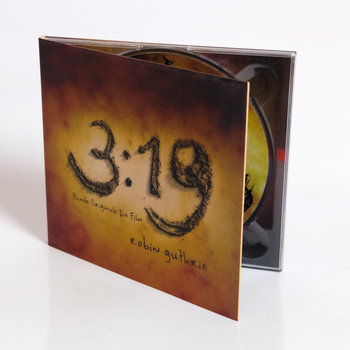 .
00:10 / 00:58
Merch for this release:
Compact Disc (CD)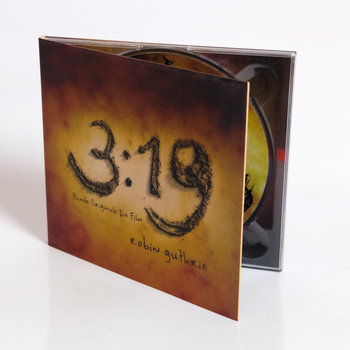 While the Cocteau Twins's older work has increasingly become a standby on film and television soundtracks, Guthrie freely admits to having been frustrated that he wasn't doing it more often to start with. "For a long time I would have thrown my mother off an aircraft just to fucking get a chance to do a soundtrack," he says. "I didn't really have my feet in the world of cinema, but what I did know was that I respond visually to things." A variety of such work has come along since, and he retains particularly good memories of the dreamy, engaging flow he created for Mexican director Dany Saadia's 2008 release 3:19, as can be heard on pieces like "3:19 Intro" and "lisa@dixo.com." "The film didn't get a huge amount of outlets anywhere," he recalls, "but I put so much into it and I just thought, 'You know what, there are some really good tunes and things in here.' I think it stands up in its own right."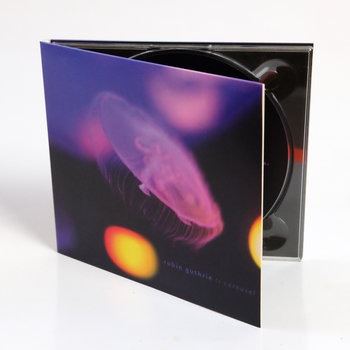 .
00:10 / 00:58
Merch for this release:
Compact Disc (CD)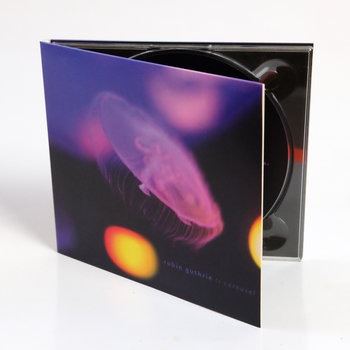 Released in 2009, Carousel is a lovely collection of work, beginning with the understated build of "Some Sort of Paradise." It also reflects the sense of connection Guthrie has to people he's particularly close to (a source of inspiration that's clearly evident in the title of an EP from that year, Songs To Help My Children Sleep). "The Girl With the Little Wings" is about "a close friend I knew who really had big ambitions," Guthrie says, "but she didn't have the self-confidence to go out and do it. I just thought I'd help to give her a little push." The spacey drive of "Waiting By the Carousel" grew out of an appointment that went slightly awry: "I had a rendezvous with a guy that I'd actually worked with on 3:19 in Carcassonne, [which] is 10 hours drive from my house. We said we'd meet by the carousel. I went there and waited two days and the guy didn't show up. But that's not the point: The point was that I took some fantastic pictures of a carousel, I ate lots of cassoulet, and it was really a nice experience."
.
00:10 / 00:58
Merch for this release:
Compact Disc (CD)
2011's Emeralds starts off with two striking slow burns: the careful rising flow of "Digging For Gold" and the no-less captivating "Radiola." Later compositions, like the strikingly titled "Warmed By the Winter Sun," help maintain a mood of reflective understatement. "I'm an old dude," says Guthrie with a gentle laugh in response to a question about sequencing albums, "and I used to make my records that had A-sides and B-sides, up until I think [the Cocteau Twins's] Blue Bell Knoll or Heaven or Las Vegas—five tracks on one side, five tracks on the other side. Last track on the first side has to make you want to put on the first track of the second side." Sequencing in the more open digital era is "hugely important, all to do with the traveling and the journey," he says. "We ease our way into situations that get really busy and dense and complex, and then we unwind and unfurl from them and just chill the fuck out a little bit. Then we gradually build the pressure up again."
.
00:10 / 00:58
Merch for this release:
Compact Disc (CD)
Fortune from 2012 has some of the deepest and most contemplative work in Guthrie's catalog, starting with the stateliness of the opener "Cadence" and continuing with further drama on songs like "Kings Will Be Falling." Guthrie mentions feeling a certain liberation in creating work that was physically impossible for him to perform solo on stage, but adds that its poorer reception upon release in comparison to earlier works was surprising. "I think it was definitely my most accomplished album," he says. "I just thought, 'Wow, indifference. I never thought I'd see that coming.'" He freely admits that live shows for him are generally not his favorite: "I felt really, really awkward that I'm facing one direction and everyone else is facing in another direction. That makes you feel even more out of place. But I liked the hotels and the nice restaurants and stuff like that, so that's me saying I've been doing things for the wrong reasons in the past!"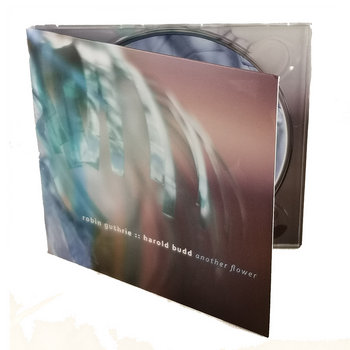 .
00:10 / 00:58
Merch for this release:
Compact Disc (CD)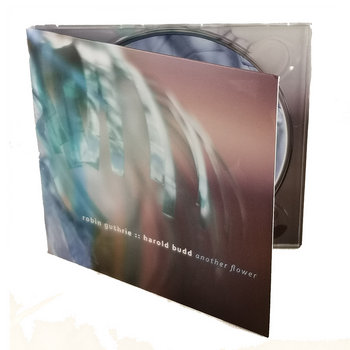 Guthrie's collaborative work has included a variety of performers, including various albums with the former lead singer of the UK electronic duo Mono, Siobhan de Mare (as Violet Indiana), with Ride lead singer Mark Gardener, and with synth pop pioneer John Foxx. But his work with pianist and ambient pioneer Harold Budd, which dates back to Budd's work on 1986's The Moon and the Melodies, makes up the longest musical partnership of Guthrie's career so far. The two worked together on Guthrie's first full dip into soundtrack work with Gregg Araki's 2005 film Mysterious Skin, and continued irregularly creating new releases together over the years. "I wanted them to sound like it says on the box: It's got someone like Harold Budd and it's got someone like me. It did, because we didn't stand on each other's toes," remembers Guthrie warmly.
Tragically, Budd suffered a stroke in November 2020 and while in recovery, contracted COVID-19, leading to his passing in early December. Shortly before Budd's death, Guthrie saluted him by releasing Another Flower, drawing on recordings they'd made together in 2013. Songs like "Coral" and "Pleasant, If Not a Little Deadly" show the ease with which the pair worked together. Guthrie says, "On a personal level, I'm absolutely gutted. This is somebody that's been in my life for a long time." He adds that some soundtrack work they did should be available some time in the new year.