LISTS
The Robert Haigh Catalog: From Classical Piano to Drum & Bass and Back Again
By Andy Beta · November 09, 2022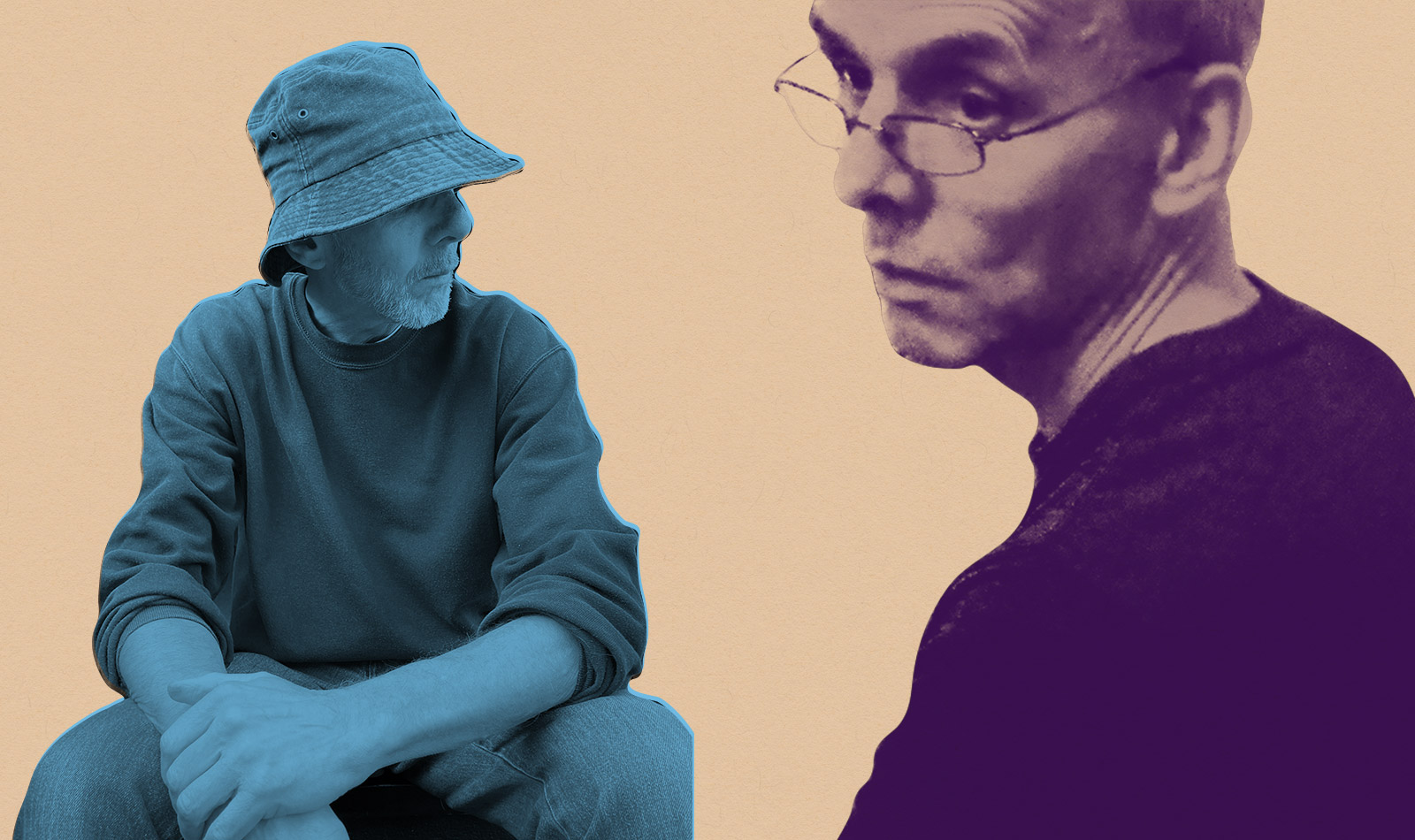 If you're the type of music zealot who studies the liner notes, you may already know that there was a Robert Haigh who released contemplative modern classical albums—which occasionally tipped into dark ambient territory—in the 1980s on Nurse With Wound's label United Dairies. You'll also know that he vanished from view by the end of the decade, only to reemerge in the 21st century with more evocative piano music.
But did you know that there was also an "R. Haigh" who dropped a string of furious drum & bass 12"s starting in the 1990s under the handle Omni Trio, and who was a major player on the influential label Moving Shadow? By the end of the 20th century, Omni Trio—if it really was more than one person—disbanded and disappeared. Stylistically, they couldn't have been further away on the musical spectrum from Robert Haigh, the classical pianist. They couldn't possibly be the same person…could they?
"Fundamentally, it's all connected," Haigh says from his home in England, nestled in a Cornish village near Truro. "With drum & bass, there was an obvious shift to experimentation with new forms of technology and production. But many of the harmonic, polyrhythmic, and atmospheric preoccupations are of a similar vein to my earlier (and later) stuff."
Whether it's tunes aimed at amping up underground dancefloors or hushed, meditative morning listening, Haigh has been restless enough throughout his career to elude easy categorization. To look back over a career that spans from the early '80s underground in the UK to the heyday of drum & bass and jungle then to 21st-century ambient, is to realize that Haigh's primary genre is hallucinatory, aural sleights of hand—a sound that reveals fathoms more with each listen.
As a young man Haigh, like most British teens of his generation, was first struck by "the futuristic sounds and alien look" of David Bowie and Roxy Music; seeing them perform on Top of the Pops left him thunderstruck. "Brian Eno, of course, became a massive influence as I followed him through his solo career," Haigh says. Just as crucial was the moment his older sister gifted him her copy of The Faust Tapes. The young Haigh was flummoxed by the German krautrock band's hijinks, which were baffling and disjointed in equal measure, until one day "it opened up [for me] a whole new way of hearing and thinking about music. I especially liked the juxtapositions—discordant/noisy alongside melodic/atmospheric."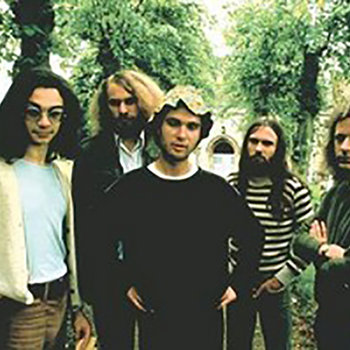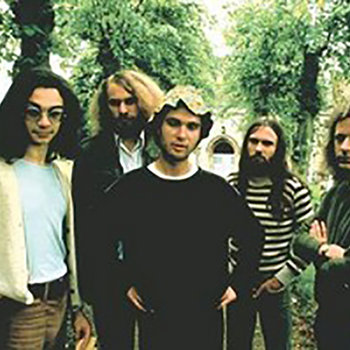 Haigh went to London for school, but dropped out to take a job at the Virgin Records in the Oxford Walk basement, where he met the likes of JG"Foetus" Thirwell and future bandmate Trevor Reidy. Nurse With Wound's Steve Stapleton worked nearby and would hang out at the shop on his lunch breaks. Not long after, Haigh and Reidy's art rock band Truth Club played gigs with the likes of Cabaret Voltaire and This Heat, soon finding themselves slotted alongside Nurse With Wound and Whitehouse on the noisy 1980 breakout compilation Hoisting The Black Flag. (He also contributed to Nurse With Wound albums like Spiral Insana and The Sylvie And Babs Hi-Fi Companion.)
Returning to the touchstone of Eno, Haigh soon realized his musical interests had shifted: "I wanted to develop a different side that reflected my interest in minimal and ambient music," he says, "something more atmospheric, more layered and textured, without the constraints of a group format." He began releasing ruminative piano and minimal music through Nurse With Wound's United Dairies label through the rest of the decade.
He also left London in the summer of 1989 and opened a record shop in Hertford, putting his own music aside as he focused on the business. "Immediately, it was clear that the sort of stuff that I was used to selling in London wasn't doing well here," he remembers. "Instead, the kids that were coming in were into a whole different world of obscure house, rave imports, and white labels." Playing catch-up, Haigh immersed himself in acid house, bleep, and more. In it, he could hear echoes of the bands he had cut his teeth on, from Cabaret Voltaire to Kraftwerk and Cluster.
A customer told Haigh he had made a track on his home computer, piquing Haigh's interest further. It was a breakbeat track from Syko & Mak, what online commenters would now call "proper ruffness," and Haigh loved the track so much he set up his own label Parliament to release their 1992 EP Murda. "This really appealed to my post-punk, DIY outlook," he says. "I immediately got an Amiga for myself and started to fuse some of my layered ideas with the new possibilities of sequencing and sampling. Omni Trio grew out of this experimentation." Haigh's role in the UK drum & bass underground flourished across six full-lengths and dozens of 12″s through the decade, not to mention the music he released on Parliament and its sister label Candidate.
Even amid those frenzied snares and rude boy breaks, Haigh never stopped making fragile, considered piano music; "it's just that much of it wouldn't suit the d&b tempo." But at the start of the new century, his interest in dance music began to wane, and he again found himself drawn to the quieter end of his catalog. New piano albums began to surface starting in 2007, bringing Haigh's work full circle.
On the surface, frenzied dance fans and introverted ambient fans might seem at odds, but Haigh's discography reveals they are but different sides of the same coin. "I don't really see a great deal of difference between my recent work and my '80s stuff," he says, looking back on his oeuvre. "Nearly 40 years on, I'm obviously a different person: I have more life experience, production skill, and knowledge to draw on. So in that sense, my expression has matured and moved on, but my musical preoccupations remain much the same."
We asked Haigh to walk us through selections from his vast, stylistically restless catalog.
---
"Omni Trio started as a bit of a side project following the opening of the record shop," Haigh says. "Unexpectedly, it really started to take off. I was on a roll, ideas were flowing, and it was a really creative time. But towards the end, it started to feel a bit claustrophobic and limiting. By the time I'd finished Rogue Satellite I was itching to try more things, to experiment with time signatures and different compositional approaches—making more use of space and silence. I considered doing all these things as Omni Trio, but at the time it felt right, although scary, to make a clean break of it and, in effect, start all over again."
"In 2012, Moving Shadow did a very low-key release of rare tracks that were already in existence," Haigh says. "But Above The Treeline is a whole different project. These tracks were reconstructed from stems and fragments salvaged from old DATs, mini discs, and floppy discs. They were at various stages of completeness—from almost finished to complete restoration jobs. Most of them were in progress at the time I delivered Rogue Satellite. It was quite a cathartic experience, revisiting this material and bringing it back to life. But it's also significant in that, there's no more material hiding away. This is the final transmission from Omni Trio."
"Even with the success of Omni Trio, I never stopped writing fragments of piano material," Haigh admits. "I do it most days, it comes out of improvisation. So I was basically building up a body of piano material that I would later be able to dip back into and develop into the pieces that came to be released on Siren Records." With this hushed, still 2007 album, Haigh returned to the sound that he first explored in the early '80s.
"I'm self-taught, and all my music starts with improvisation," Haigh says. "I'll mess about for a while, and if I hear something that I like the sound of, I'll hone in on that and play around with it for a while. As I'm riffing with it, I'm trying different keys, alternative phrasing, and additional progressions until something really starts to make sense. I followed Eno as he ventured into his more adventurous and ambient music—later working with artists such as Jon Hassell and Harold Budd, who became a huge influence." The spirit of Budd and his distilled approach to the piano comes to the fore on this 2011 release.
Merch for this release:
Vinyl LP, Compact Disc (CD)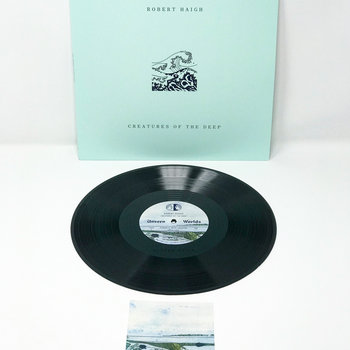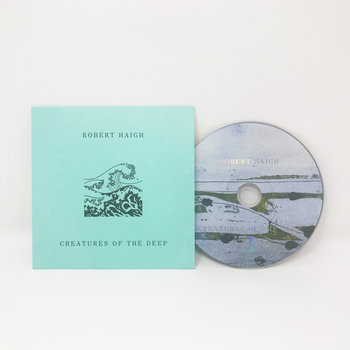 "As I work and come across something I like, I'll record a rough version of it so that I don't forget it," Haigh says. "Then I might put it to one side and concentrate on further developments of it—coming at it from other angles. But there's no set rule. It's just experimentation. More often than not, I'll end up scrapping it, or maybe keep a fragment as something that I might use in a different tune later on. Starting with 2017's Creatures From the Deep, it was a development from solo piano tracks—with occasional washes and electronics—to a more deliberate use of arrangements, textures, and layers. There are still a number of solo tracks on these albums, but there is also this move towards what you could call a more cinematic sound."
Merch for this release:
Vinyl LP, Compact Disc (CD)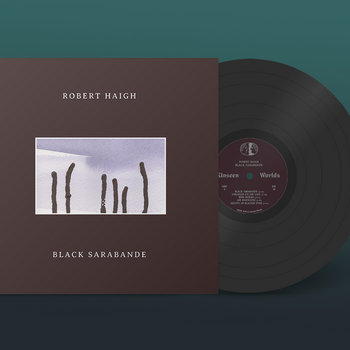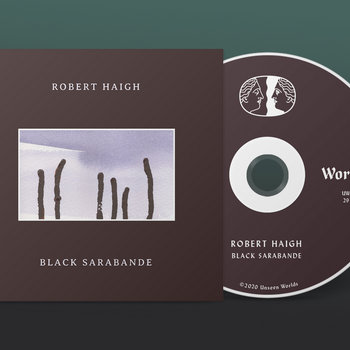 "On first listen, Black Sarabande can appear to be an ambient piano album," Haigh says. "But listen closer, and other little sonics emerge: ambient washes, field recordings, quiet unidentifiable sounds. These sorts of considerations have become increasingly important to me. They are often almost like secret layers or subliminal messages. It all adds to the atmospheric depth of the piece and another subtle level of interest."
Merch for this release:
Vinyl LP, Compact Disc (CD)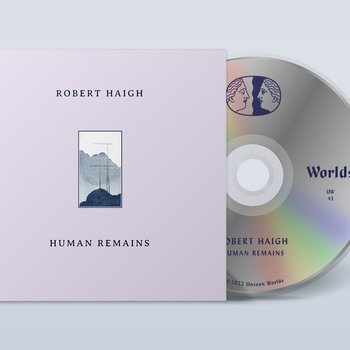 "In a way, these three Unseen Worlds releases work together as a trilogy," Haigh notes. "In terms of full-length album releases under my name, I'm calling it a day. It feels like I've kind of done what I needed to do with that format. I love writing and making music, so I'll still be working on the occasional low-key project and collaboration, but at a different pace. I'm also keen to get back to painting and visual art. I've got a lot of ideas in that area that I would like to explore."