LISTS
Réunion Blues: An Introduction to Maloya
By Jared Proudfoot · October 13, 2021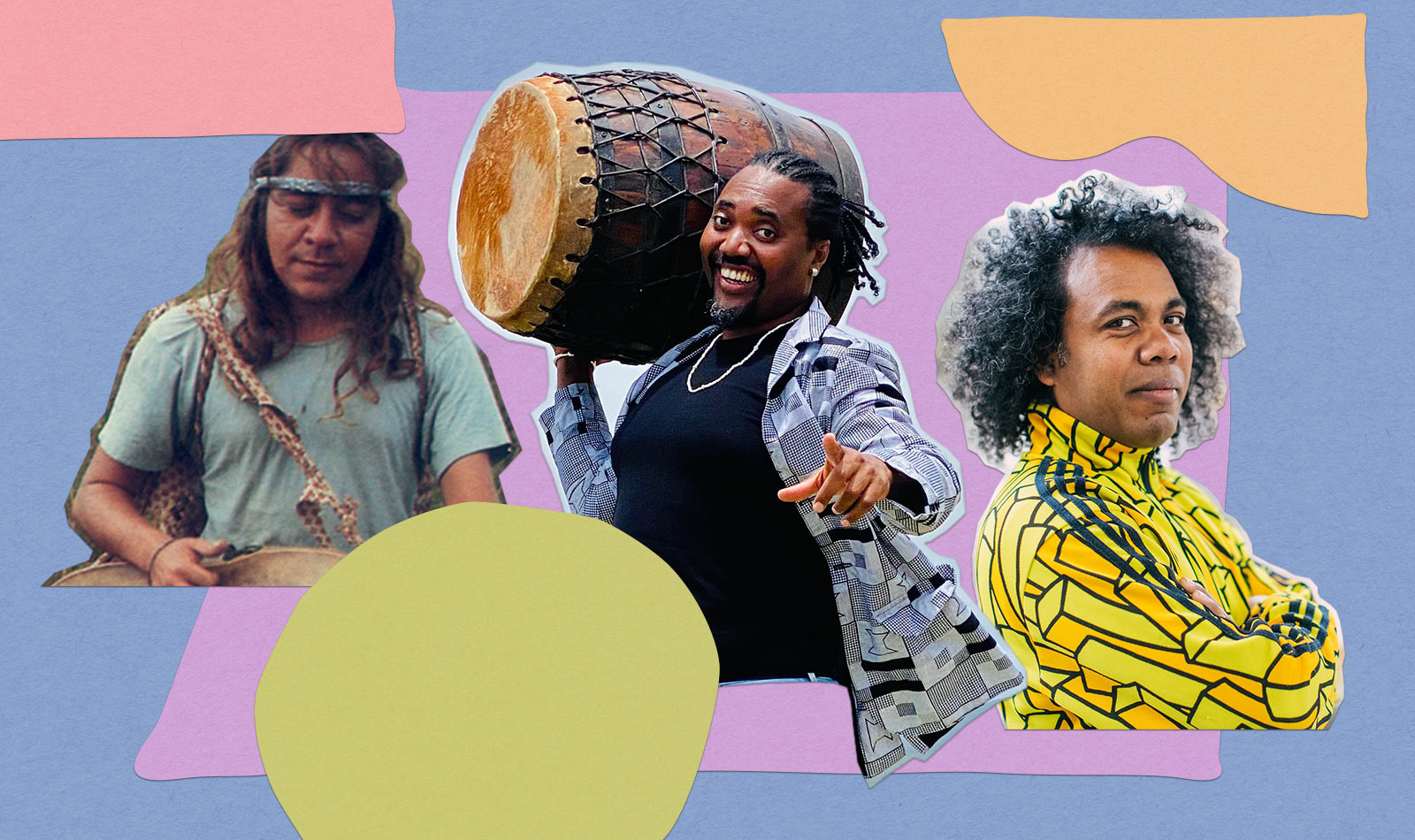 Maloya is the traditional music of Réunion, a small island to the west of Madagascar with a population of 860,000 people. The music, which occupies a rare middle ground between sounds from Africa, Europe, and countries located near the Indian Ocean, emerged in Réunion's cane and cotton fields, and is known locally as "the Réunion blues."
"It was created during slavery in the 19th century," explains Sébastien Lejeune, a musician and Réunion native known as Loya. "Some slaves came from West Africa and others from Madagascar. They used music to explain their pain."
Traditionally, maloya features no harmonic instruments, instead leaning heavily on voice and percussion. The call-and-response of the vocals, coupled with the ternary rhythms (in 6/8 time) of the percussion, sound hypnotic and trance-inducing. "It goes deep into the guts," says Hadrien Santos Da Silva, a drummer in the Lyon-based maloya band, Ti'kaniki. "I personally find that by its false simplicity, a great elegance emanates from maloya."
Dig a little deeper into the origins of each percussive instrument used in maloya and you can trace the rich history of the country's Creole culture. The bobre and kayamb (Africa), congas (Latin America), and tabla (India) all feature prominently and can be linked to major waves of migration to Réunion throughout the 18th, 19th, and 20th centuries.
For Ann O'Aro, a 31-year-old musician from Réunion, maloya plays a crucial role in unifying the island's diverse populations. "What's unique about maloya is its role of social cohesion; of outlet," she says. "It cultivates a strong bond with the land and concrete things, both from the songs of workers, from daily movements, and from the needs and struggles for freedom and integrity."
In 1946, Réunion was colonized by France, causing political and cultural divisions. Pro-independence groups looked to maloya as a bastion of Réunion culture as well as a channel through which to spread messages of protest. The music was officially banned in the '60s and '70s by the French government, who considered it too much of a threat. However, people continued to perform maloya at home, hosting spiritual ceremonies called sèrvis kabaré, and in 1976, a few years prior to the ban being lifted, the Réunion Communist Party pressed the very first maloya LP.
The 1980s saw a significant increase in popularity for the music, which evolved with the inclusion of Western instrumentation like the electric guitar, keyboard, and drum kit. A new generation of musicians gave birth to electric maloya, a hotbed of innovation carefully straddling tradition and modernity.
For producers like Loya, the shift was a seamless one: "I studied each instrument used in maloya and replaced each one with an electronic instrument. For example I use a kick drum to replace the roulèr, the hi-hat to replace the sati, and I used my synthesizers to emulate the singers's parts—lead and response."
For Olivier Araste, the charismatic lead singer of Lindigo, the evolution and increased popularity of the music evokes mixed reactions: "Now you can travel all over the world and play [maloya] everywhere. It risks losing its [identity] and cutting itself off from its history and functionality specific to Réunion Island culture. Maloya is also a dance, a poetry, a music, a tribute to ancestors, and a way of life. Leaving the context of Réunion Island, it will probably evolve, but it is also a chance for revaluation and its wider dissemination may also cause renewed interest on the part of young people in Réunion."
Here are nine of the most significant maloya artists.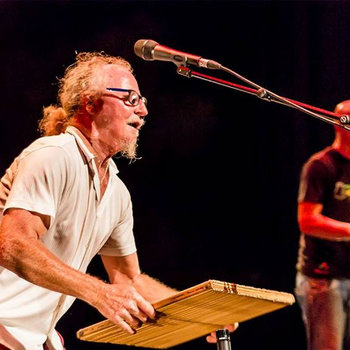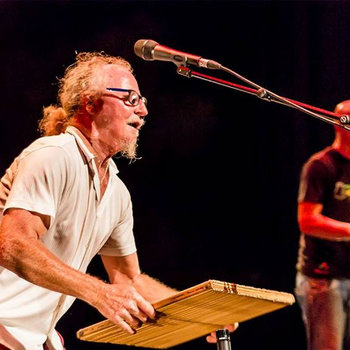 Merch for this release:
Vinyl LP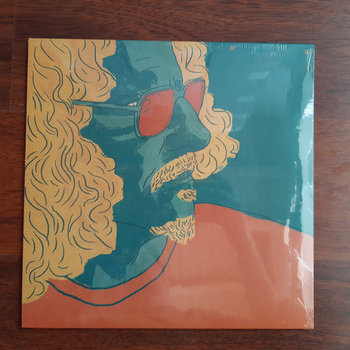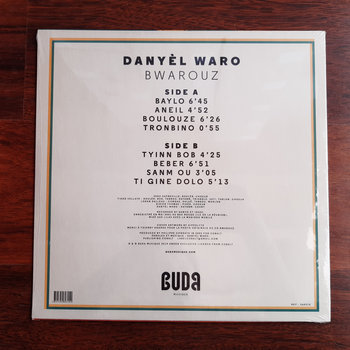 A living hero of Réunion Island and the leading ambassador of maloya, Danyèl Waro is known for his political activism and bluesy vocal tone. In the slower songs on 2019's Bwarouz, like "Boulouze" and "Mandela," his voice is stark, open, vulnerable, and naked; adroitly expressing the pain of his people. The accompanying instrumentation is stripped back yet rhythmically complex.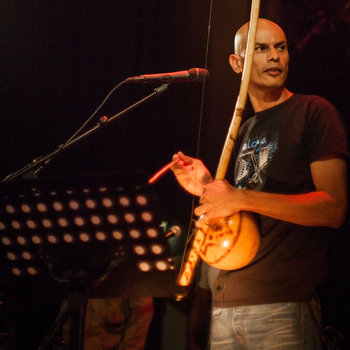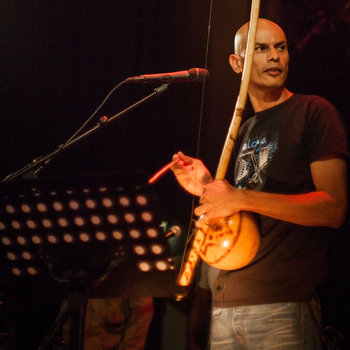 Merch for this release:
Compact Disc (CD), Vinyl LP
Frequently collaborating with the aforementioned Waro, Zanmari Baré is a renaissance man of traditional maloya music. Baré's sound is slightly softer and less aggressive than his forefather, but the ternary rhythms and three-part vocal harmonies positively shine through. "Monmom Bib" is the standout song on his album VOUN, starting with Baré on the babre (bowed percussion) and vocals before entering into a satisfyingly bluesy call-and-response refrain. A hallmark of the genre, his lyrics deal with the identity and history of Réunion.
Merch for this release:
Vinyl LP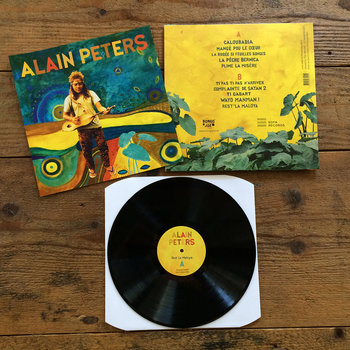 As one of the first musicians to start blending electric instruments with maloya, Alain Péters is another prominent voice in this tradition. He was originally inspired by Jimi Hendrix and the Beatles, but he ended up developing a singular voice so unique that these influences now seem far too reductionist. In addition to singing, his instrument of choice was the takamba (aka the Sahelian lute), which marked one of the first times a harmonic instrument other than voice had been featured in maloya. His double tracked vocals and lo-fi reel-to-reel tape recordings add to his signature sound.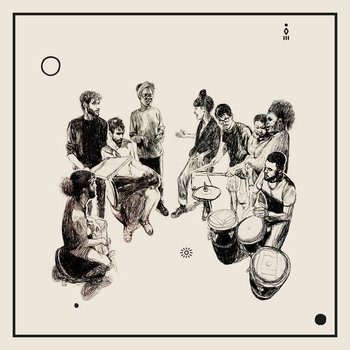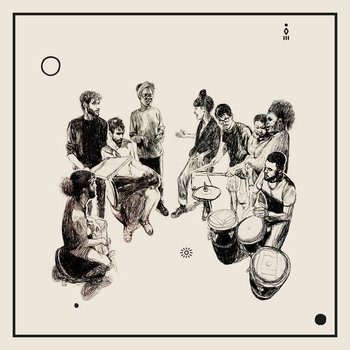 Merch for this release:
Compact Disc (CD)
Ti'kaniki is a Lyon-based collective who honor the traditional formation of a maloya percussion ensemble with one twist—each member takes turns as lead singer. "Each singer adds their unique identity to the song," says drummer Hadrien Santos Da Silva. Across their debut album—and in keeping with the diverse origins of this music—they sing in a Cameroonian dialect, as well as French, Spanish, and Yoruba.
Recorded in 1983, just two years after the ban on maloya was lifted, Zoun is known as a pioneering electric maloya record despite solely featuring acoustic instruments. In this case, "electric" is being used as a synonym for "harmonic," with the two guitars and the flute being novel additions to maloya bands at the time. Each member of the band broke out from their previous affiliations with ballroom orchestras to record this classic album, which is heavily influenced by flamenco, folk, and Indian music.
Merch for this release:
Vinyl LP, Compact Disc (CD)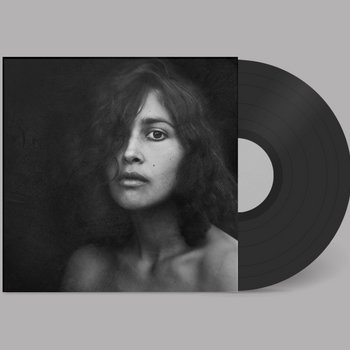 Described as the sound of Réunion itself, Ann O'Aro's 2019 self-titled debut features stripped back percussion, flute, and a voice trio. The 31-year-old artist draws influences from many places, including a particularly troublesome upbringing, but is mainly inspired by the centuries-old sounds of her country. "After the era of mergers and nomadism, there is something essential in going back to basics and the need to write and decipher this music," she says of the future of maloya. "There is an enthusiasm to return to learn its Creole language and its music, to rediscover this social bond and these secrets transmitted by any little expression or any play on words."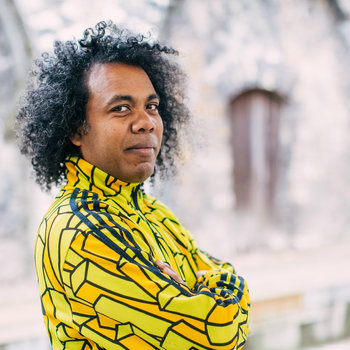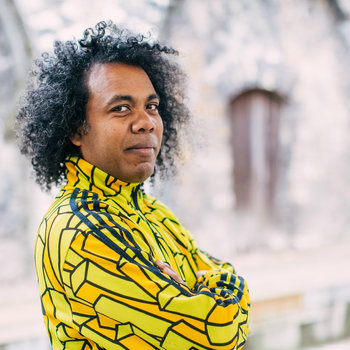 Merch for this release:
Vinyl LP
Loya is one of a handful of talented producers drawing a visible line between traditional and electric maloya. His tribute album to Alain Péters is perhaps the most literal bridge between the past and present, but Corail provides an elegant throughline to the modern dancefloor. "I think I'm learning every day how to balance the traditional and non-traditional in my music," he says via email. "I have traveled a lot in the Indian Ocean and have collaborated with some old master musicians like Menwar and Remanindry. When I perform with them, I find the right balance when I see their smiles."
Merch for this release:
Compact Disc (CD)
An energetic and uplifting artist with links to Fela Kuti and Brazil, Lindigo is one of the more popular exports from Réunion. The music is direct, finely crafted, and surprisingly joyful. "Lindigo talks about the experience, the roots, the ancestors," says lead singer Olivier Araste. "We seek to bring our heritage to life, the treasure of the ancestors. Lindigo is also a current group which lives with its time and adapts its concerts to be able to go on any type of scene." Olivier then signs off with: "I was born maloya, I live maloya, and die maloya. Maloya Power!"
Merch for this release:
Cassette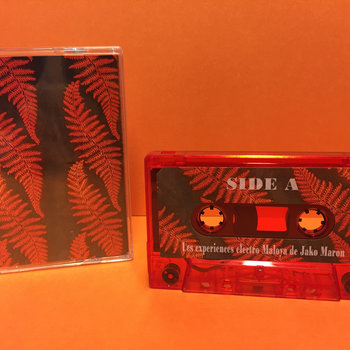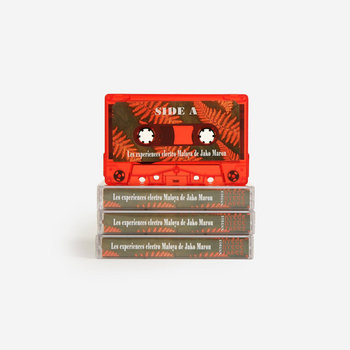 Jako Maron's electro maloya experiments push the limits of the maloya into far out territories, from glitchy UK bass to industrial techno to something you would find on a Modeselektor record. Modular synths and drum machines combine to create ominously hypnotizing loops. It's the sound of Afrofuturism in the Indian Ocean.