LISTS
Raiders of the Lost Arks
By Laurent Fintoni · June 23, 2015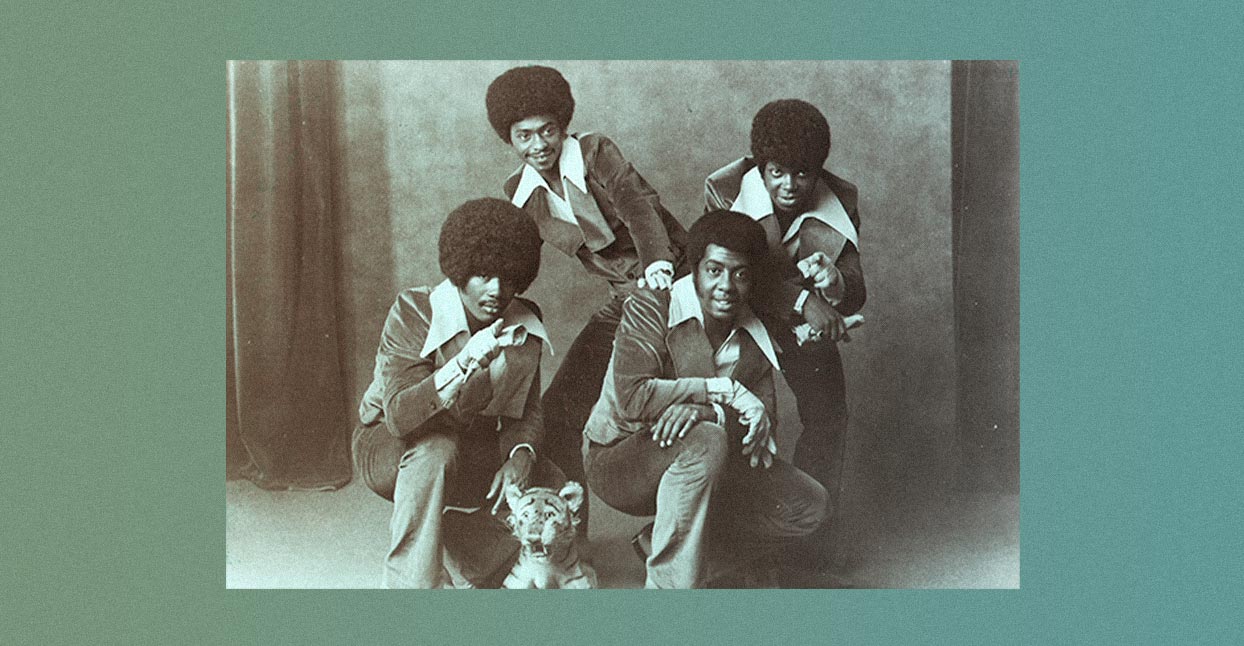 "There has always been plenty of music history to rediscover, but there hasn't always been this many people interested in rediscovering it in a way that marries art, craftsmanship, and history."
The story of the music business is littered with artists who should have been more successful, great records that went unheard, and even cult labels that left a small but indelible mark on the lives of just a few uber fans. A new generation of reissue labels are helping to bring the lost and obscure sounds of the past into the present in myriad passionate ways. From local archivists unearthing the sounds of their cities, to DJs seeking to democratize rare records, or established research labels crafting intricate packages, there is a never-ending flow of music that is being rediscovered and repackaged. The concept of reissuing records is not new, but thanks to the internet, it's become much easier to track people down and obtain information about music and rights holders. Laurent Fintoni takes a look at six reissue labels from around the world that are fairly new to Bandcamp and display a dedication to history and quality.
Secret Stash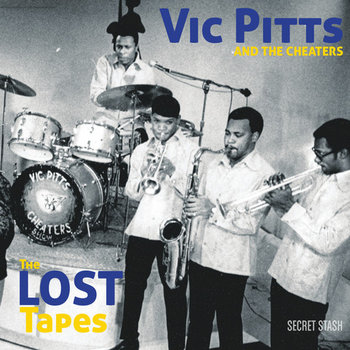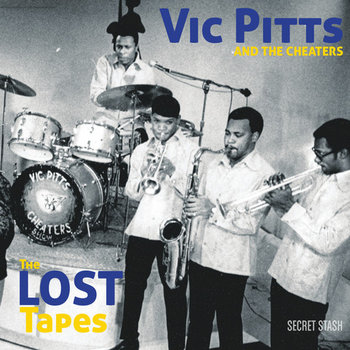 Merch for this release:
Vinyl LP, Compact Disc (CD)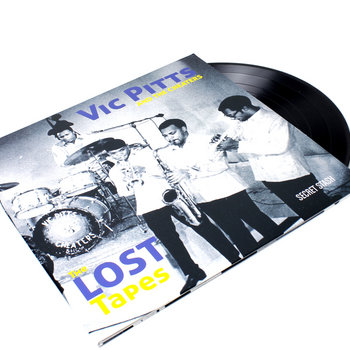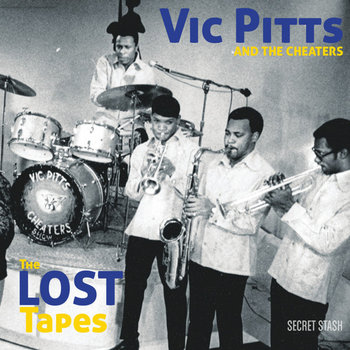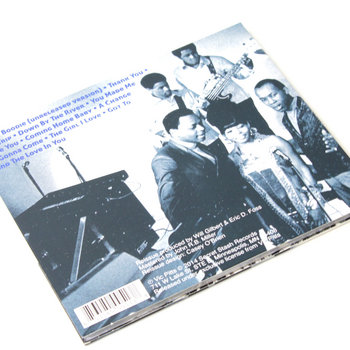 For Minneapolis-based Eric Foss, the combination of an interest in music history and a drive to share music spurred the creation of his Secret Stash label. He focuses on music with a strong soul and funk influence from around the world, including Haiti, Iran, and Nigeria, as well as sounds from closer to home. "I think there is a large cultural movement toward quality in what we consume," Foss explains. "That same force is what's driving today's reissue market. There has always been plenty of music history to rediscover but there hasn't always been this many people interested in rediscovering it in a way that marries art, craftsmanship and history."
The Valdons, photo courtesy of Ricky Washington
Secret Stash has expanded to release new recordings from forgotten artists. In 2013, Foss brought Twin Cities' soul singers The Valdons back in the studio for the first time in 40 years to record songs that were initially written and demoed back in the 1970s. The results, released on two 7″s this year, show that it's not just the music that has stood the test of time, but also the artists.
The jewel in Secret Stash's lineup is the One-Derful! Collection, a series of six compilations tracing the history of a defunct Chicago label run by an African-American family in the 1960s. With close to 150 tracks and 200 pages of liner notes, it's a comprehensive retrospective and work of love that shows the team's dedication to quality and history. Foss says, "I'm most proud that we helped preserve the history of such a large body of work and saved these artifacts from inevitably disappearing. By doing this we can ensure the legacy lives on."
Anthology Recordings
Merch for this release:
Vinyl LP, Compact Disc (CD)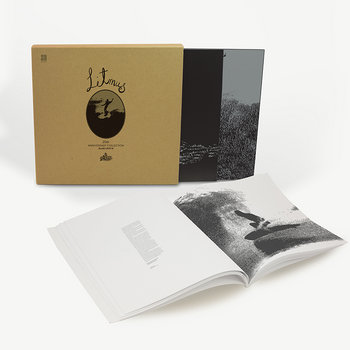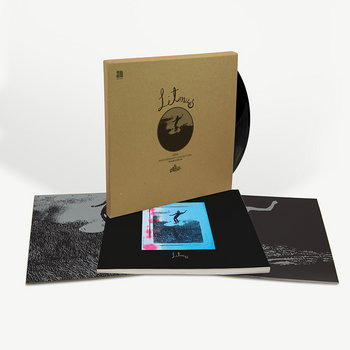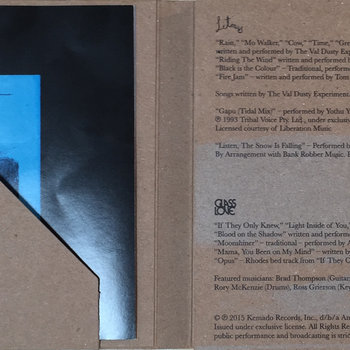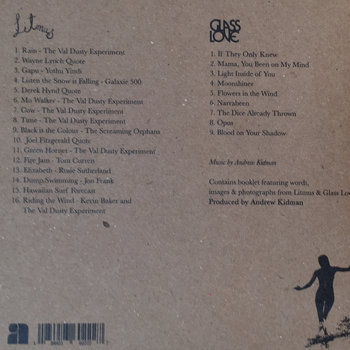 Anthology Recordings was originally started in 2004 by Keith Abrahamsson, an A&R at Kemado Records with a mantra of "nothing too obscure." For six years it issued hundreds of records before going on hiatus. It relaunched last year as an imprint of Mexican Summer, the label born from Kemado Records in 2008. "We do this because we love it and we want that reflected in the music we release," Abrahamsson explains as he describes his passion. He says this love will translate via "the high-quality packaging and compelling design."
Andrew Kidman
A recent Anthology release is the Litmus record, the soundtrack to the 1996 surf film by Andrew Kidman. The music for the film was recorded by Kidman's band, The Val Dusty Experiment, and is supplemented by contributions from Galaxie 500 and Yothu Yindi. To celebrate the 20th anniversary of the soundtrack, Anthology is issuing a box set containing the double LP and a 100-page booklet with photos and ephemera from the films.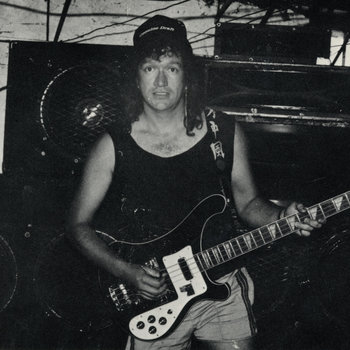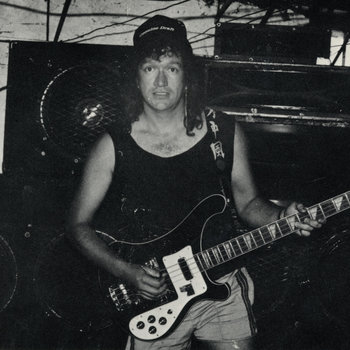 Merch for this release:
Vinyl LP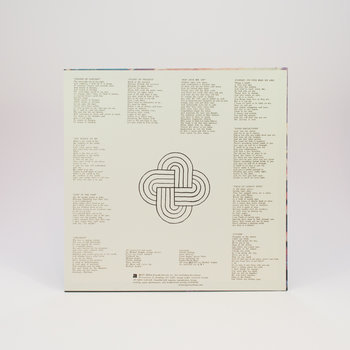 In explaining how the label decides what to work on and how it curates, Abrahamsson says, "we don't ever want to add to the sheer volume of releases that are out there unless we really feel we're bringing something positive to the conversation." He adds that he is proud of all the records he's worked on, because in the end "holding a finished record always brings the same level of joy."
Habibi Funk
It was hip-hop that first brought Jannis Stuertz to North Africa. While running the Cologne-based Jakarta Records, Stuertz would accompany touring artists in the region and spent time in Tunisia with the American rapper and producer Oddisee to work on the Sawtuha compilation. On these trips, Stuertz would dig for vinyl and soon accumulated an impressive collection of funk-inflected music from the Arab world. From those discoveries the Habibi Funk label was born. "The label is dedicated to reissuing music from the Arab world that deserves more shine," Stuertz explains.
Dalton
Habibi Funk launched earlier this year with a 7″ from Dalton. They were a band from Tunis who flew to Rome in the early 1970s to record their one and only official release. After discovering the record through a French collector, Stuertz tracked down Faouzi Chekili, the band leader, via social media. The result is a combination of soul and heavy grooves reminiscent of Brazil. "I think North Africa has been quite overlooked in terms of reissues," Stuart explains. "Finding a record from Algeria worth bringing to people's attention is easier than one from Nigeria. Certain countries are already well documented."
Stuertz is keen to make sure that the original artists, writers, and labels are paid for sales from his reissues, but that means he has to work harder and he admits, "sometimes finding the original artists can be tough if they've passed away." He is excited about a forthcoming reissue of Fadaul, a Moroccan artist who passed away in 1992 leaving behind a body of psychedelic recordings. "It's looking good," he enthuses. "I spent two years gathering the information and finding his family."
Athens Of The North
Sometimes all it takes to turn a passion into a career is a lucky break and some perseverance. That is how Euan Fryer found himself launching his own label, Athens Of The North, a couple of years ago. "I have collected rare and obscure records my whole life and always shared the music through DJing and mixtapes," Fryer remembers. "When Gerald Short at Jazzman Records gave me the chance to drop my McJob and move into music 15 years ago, I jumped at the chance."
Taking the nickname given to Fryer's hometown of Edinburgh, Scotland, AOTN is a label whose releases have one thing in common: they're all records that Fryer has in his collection. "I want to democratize rare and expensive records," he says. "And also turn people onto records they'd never get a chance to hear." For example, AOTN's recent "Gangster Boy" release, a beautiful 1977 disco song recorded in Pennsylvania by The Reality Band & Show, was pressed to just 300 copies and is a certified rarity. "It took me 10 years to release it, but I never gave up," he explains. With help from Heliocentrics drummer Malcolm Catto he tracked down a copy after first hearing it at a soul weekender. However, he couldn't find a clean original to get a master from until now. "You have to be in it for the long game," adds Fryer. He compares the research work that it takes to reissue music to being "like a detective and a salesman; most artists feed off your enthusiasm and knowledge."
Boots for Dancing
Later this year AOTN will release an LP from a local post-punk band called Boots For Dancing, members of which went on to be part of the Human League. "It's been a real trip doing research for it," explains Fryer. "We dug up master tapes from old studio owners in Edinburgh and even some in a cupboard in Spain. And now we have a double album of unreleased tracks and Peel Sessions the BBC kindly licensed to us. It's very special, they should have been stars."
Fire Archive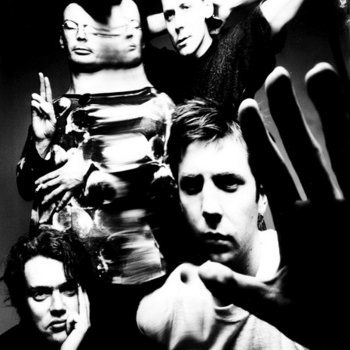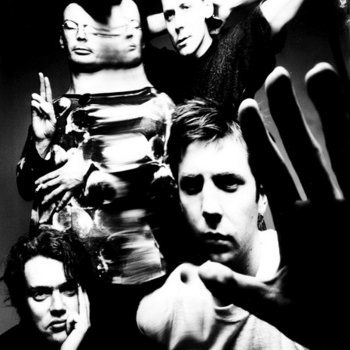 Fire Archive is in the unique position of having access to the extensive catalogue of Fire Records, its parent label, which was founded in 1986 and released early records from Pulp and Teenage Fantasy.
Fire Archive label's primary focus is on indie rock and post-punk music, covering music from the late 1970s through the past decade. Label head John Foster views the reissue label as a way to build on Fire's existing history, and a way to bring back records they feel are important. Foster says, "We have a passion and know how to give past releases proper justice. After six years, the box set that was the driving force in my wanting to reissue forgotten records is about to be released." Foster is referring to I Like Rain: The Story of The Jean-Paul Sartre Experience, a retrospective of the New Zealand band who put the local indie rock scene on the map. The box set will include all of their studio recordings, bonus tracks, and a comprehensive oral history of the group. He goes on to say, "Being able to shine a spotlight in that way on such a band, who never got the chance they deserved and left behind some of my very favorite music, is why we do this."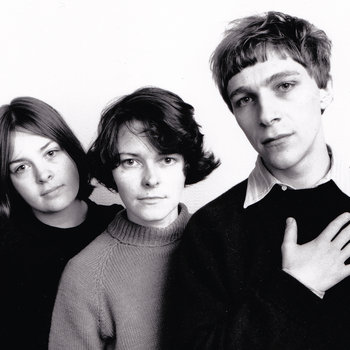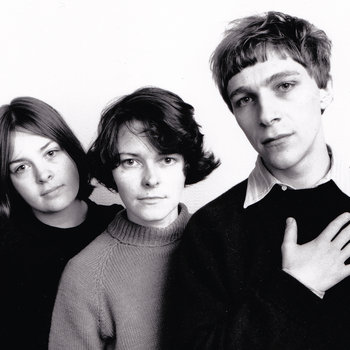 Foster points out that the label is very careful about what it reissues, boiling down their approach to this: "We stick our necks out on a lot of records, so we have to think, undeniably, that something is incredible, as we are about to put a ton of effort into it with little idea as to what the return might be."
Aloha Got Soul
Merch for this release:
Vinyl LP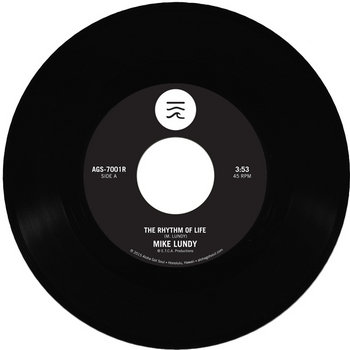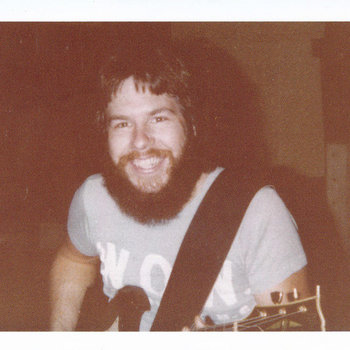 Aloha Got Soul began as a blog in 2010 after its author, Roger Bong, returned to the Hawaiian islands following a stint on the mainland. The idea was to preserve and document Hawaii's little-known funk, soul, and disco sounds that were created in the 1970s and 1980s.
"I want to keep the music alive and help give it a second chance at reaching music lovers around the globe," Bong tells me before pointing out that this is now easier to do thanks to the internet. "The mission is to release music from Hawaii that has soul, which is such a powerful word, but also difficult to define. It is music that moves you, that can be felt within, just like the word aloha. It means so much more than hello or goodbye; it is a shared respect for everyone and everything around us."
Mike Lundy
The label was launched in January this year with two tracks from Mike Lundy originally recorded at Honolulu's Sounds Of Hawaii studio. Another 7″ of Lundy's raw grooves is being released in June, including "Nothing Like Dat Funky Funky Music," a track popularized by Japan's DJ Muro via his 2009 Hawaiian Breaks mixtape.
Merch for this release:
Vinyl LP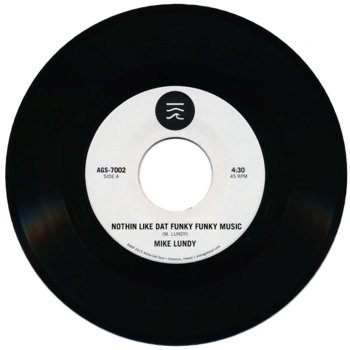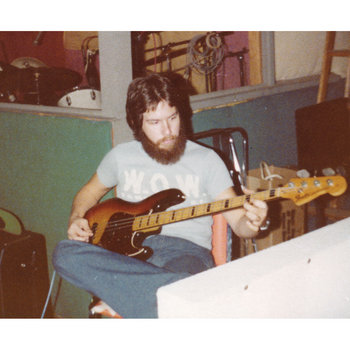 Bong plans to also release music from Aura, a slept-on outfit from the 1970s that he describes as an "outstanding example of Hawaiian funk." In 2016 he plans to expand the label's reach with a double LP that features 13 tracks from Aeolus, an ambient artist who recorded a handful of albums in Honolulu during the mid–1980s.
"There is so much to discover in this tiny slice of contemporary Hawaiian music from 30–40 years ago, but so little documentation," Bong explains. "I feel it has become part of my duty to help document and perpetuate such music for today's generation, both locally and internationally."