LISTS
The Road to Radiohead's "Kid A"
By Andy Beta · November 11, 2021
Rock bands doing a heel turn away from their guitars and towards electronics is not exactly a novel move. Everyone from the Beatles (both Paul and George dallied in banks of analog gear) to classic rock stalwarts like Eric Clapton and Neil Young have had a go at it, as have more recent rockers like John Frusciante and Wes Borland. But few would argue that it's a career-building endeavor for a group. In the aftermath of Radiohead's rock god coronation with 1997's OK Computer and all the exhaustive, soul-withering world tours that accompanied it (as captured in the decidedly-unglamorous 1998 doc Meeting People Is Easy), Thom Yorke and bandmates hit a hard reset on their band, and the very notion of what a band could be.
Merch for this release:
Compact Disc (CD)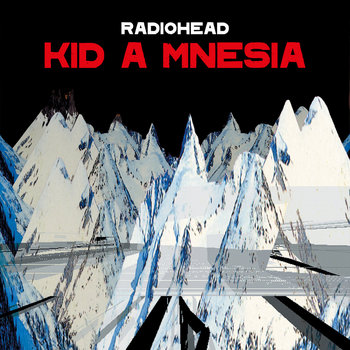 OK Computer reviews breathlessly proclaimed how Radiohead had "saved rock," but in the intervening years, the band was no longer interested in said genre. Attention instead drifted towards electronic music, 20th century classical, jazz, German kosmische, and ambient.
When the band finally re-emerged in 2000 with Kid A, they found a sonic palette perfectly suited to the post-millennial tension that lay ahead, their themes of alienation and disconnect finding resonance amid the by-turns placid and chaotic new sounds of the band. Radiohead looked outside of rock for inspiration, to jazz that embraced both chaos and gentleness and bucked against tradition; at their adventurous forbearers in Germany and the U.S.; and their contemporaries who were also pushing their electronic gear into heady new realms. With Kid A, the band was reborn for the next century.
Circuit Bending Contemporaries
Merch for this release:
Compact Disc (CD), Vinyl LP, Cassette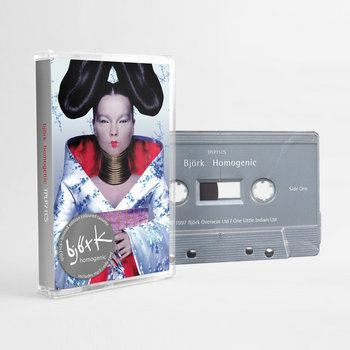 While Radiohead was greeted with hosannas for mixing electronics with guitars and orchestral strings, the indomitable Björk was way ahead of them. Her 1997 classic Homogenic remains an astonishing fusion of club aesthetics with modern classical composition, her singular voice elevating it all to a stunning peak. The album is an exquisite balance of cryogenic circuitry and warmth, avant-garde ideas and pop sensibilities. Just don't reduce her genius to "Mother of Kid A"; Björk's music continues to inspire new generations of artists, from Kanye West to Robyn to Bon Iver. "Unravel" has been called Thom Yorke's favorite song ever, so much so that the band has been known to cover it as a lead in to "Everything in Its Right Place." Listen closely to hear how her use of space, glitching machines, gentle piano, and breath informed Kid A's lead track.
In the early '90s, Aphex Twin expanded the possibilities of electronic music. Deploying electronic gear in a mischievous manner that blurred the line between brilliance and cast-off nonchalance, Richard D. James's discography laid out a blueprint for all future bedroom producers and any rock stars dabbling in synths and drum machines. His 1995 album …I Care Because You Do goes from strength to strength, be it alien ambience and bludgeoning noise techno to low-slung headnodders and quasi-classical études, each track infused with the man's wry humor and sense of craft.
Merch for this release:
2 x Vinyl LP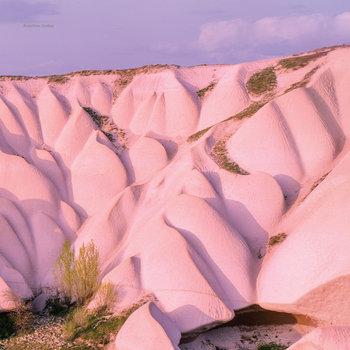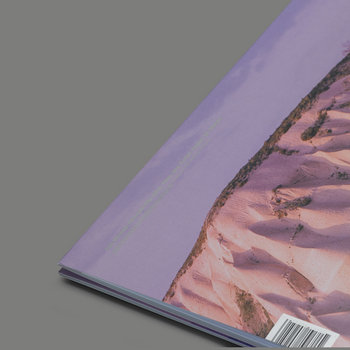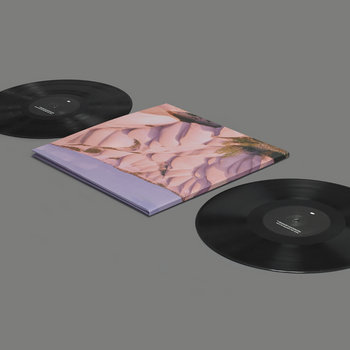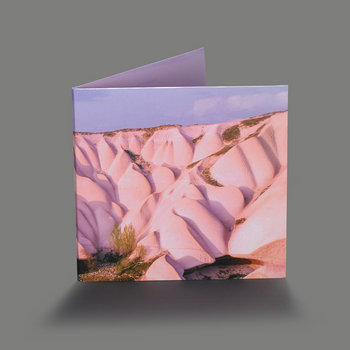 For nearly 30 years, no one has exemplified all the complexity and jaw-dropping exhilaration possible within the realm of electronic music like Manchester duo Autechre. At times equated with algorithms, machine logic, and other cold mechanisms, the music springs from the lifetime friendship of Sean Booth and Rob Brown. The duo have tirelessly pushed into new terrain with their music, taking the beloved electro and techno of their teen years and transforming it into something entirely new. In hindsight, their 1994 effort Amber feels singular in their vast discography in that it uses synthesized strings, processed voices, and minor key melodies that reveal the contemplative side of Autechre. For machine music, it reveals a pulsing heart at its core, by turns melancholic and bittersweet.
Adventurous Rock Forebears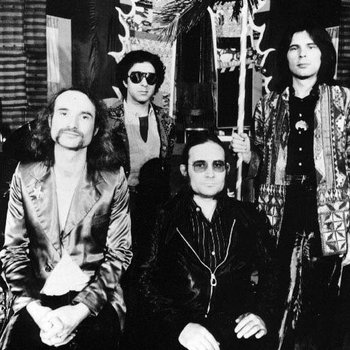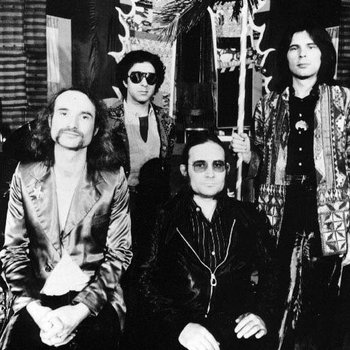 Merch for this release:
Compact Disc (CD), Vinyl LP
Before the 1990s, the tireless explorations of German progressive rockers Can were relegated to the footnotes of rock history. Thankfully, they've since ascended to their rightful place in music history for their innovations and use of the recording studio and tape block as an integral part of their music. Radiohead's Jonny Greenwood pointed out to BBC Radio that Can's ability to whittle down "hours and hours of tapes being cut together" into something magical was a big inspiration for Kid A. The group's ethos of freeform improvisation and emphasis on bass and drums comes through on the groundbreaking 1971 double album Tago Mago, an adventurous universe of sound.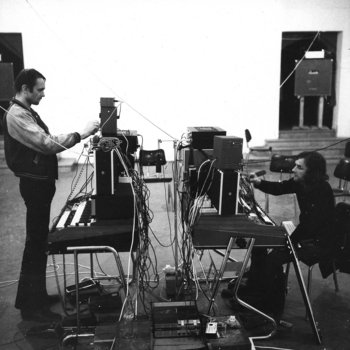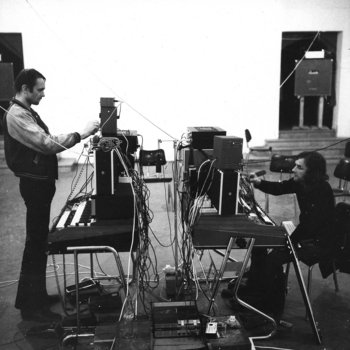 Merch for this release:
2 x Vinyl LP
Another group of intrepid musical explorers from Germany, Cluster utilized their analog electronic components in a manner that grew more elegant and evocative over time. Starting out in the hippie communes of the late '60s, at a time when amoebic freeform explorations were the norm, the duo of Hans-Joachim Roedelius and Dieter Moebius gradually turned their circuitry and patch cords away from harsh sine waves towards more pastoral ruminations, culminating with a run of excellent mid-'70s albums.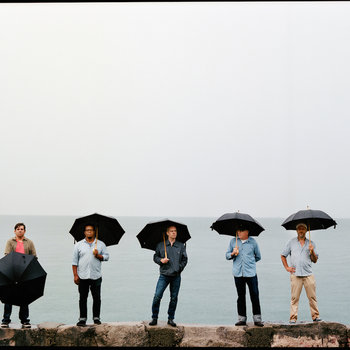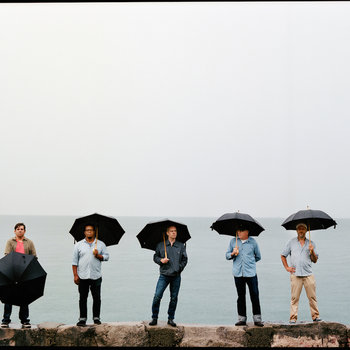 Merch for this release:
Vinyl LP, Compact Disc (CD)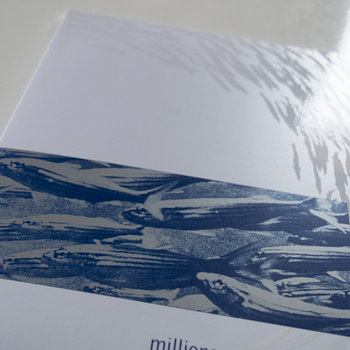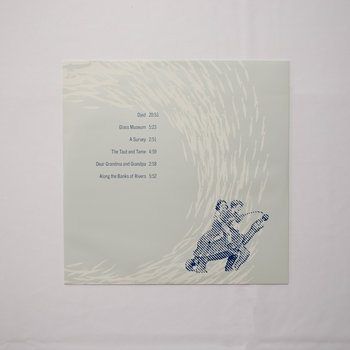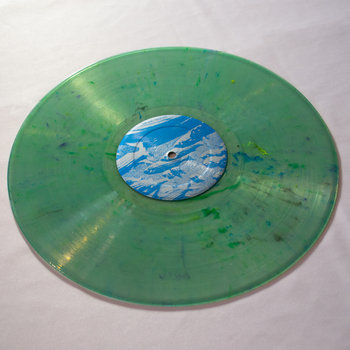 Radiohead weren't the only '90s rock band taking cues from German progressive rock. Chicago's Tortoise helped inaugurate the post-rock boom by utilizing tactics similar to that of Can and Cluster, including non-guitar instrumentation, electronics, a heightened sense of space, the studio-as-instrument, all while foregrounding their formidable rhythm section. The group's 1996 standout Millions Now Living Will Never Die also blended together dub, jazz, dance music, and other genres, showing that an open-eared sensibility was the best approach to revitalizing your band.
Beyond Jazz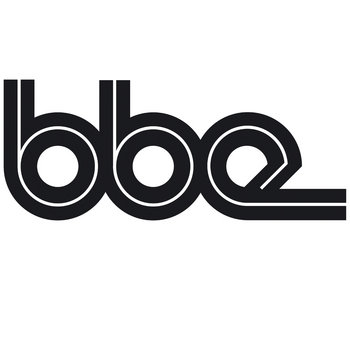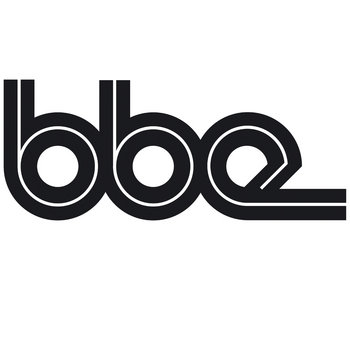 Merch for this release:
Vinyl Box Set, Compact Disc (CD)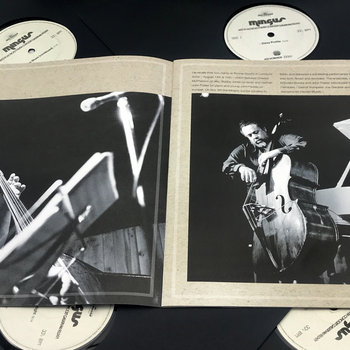 Jazz heavyweight Charles Mingus served as a crucial bridge between the elegant jazz big bands of Duke Ellington and fiery freedom of later '60s jazz groups, and his combustible longform compositions continuing to influence musicians today. Mingus's ability to strike a balance between structure and chaos was a revelation for Radiohead as they worked on a song like "National Anthem." Greenwood helped write the charts while keeping the spirit of the bassist-composer intact, emulating "the organized chaos of that, the fact that it's not random, there's a structure going on, but it's very loose around the edges." Such organized chaos is on full display with this live date, wherein Mingus leads a big band of players on this February 1973 concert in Detroit, drawing on the skills of a formidable group of musicians who embody the man's exuberance and rigor.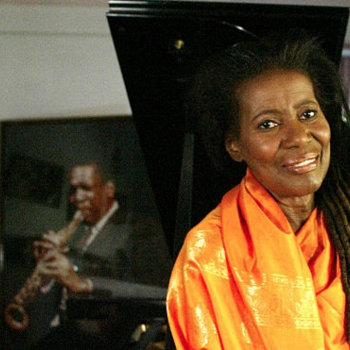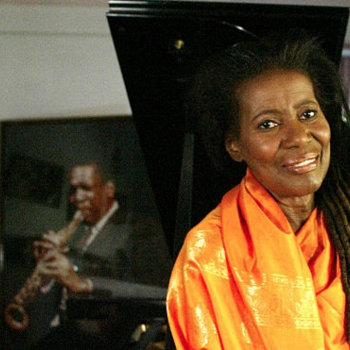 Merch for this release:
Compact Disc (CD), Vinyl LP, Cassette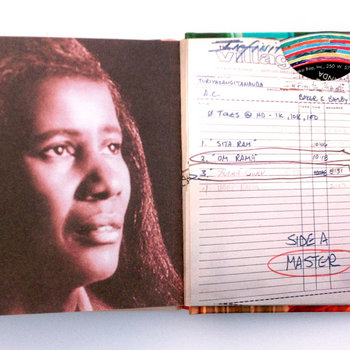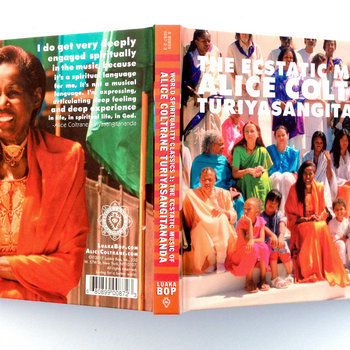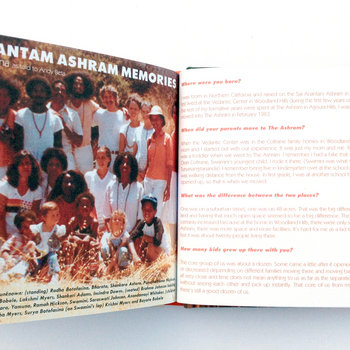 Rock bands like the Byrds and Allman Brothers have long been enamored with saxophone titan John Coltrane, but it has only been in the past few decades that more attention was paid to Coltrane's widow, Alice Coltrane, who broke the mold on what jazz could mean. Rather than follow in the tradition, Alice Coltrane brought a more spiritual bent to her recordings, favoring bells, hand percussion, and synthesizers—anything to heighten the spirit of the music. Thom Yorke and Jonny Greenwood both became enamored with the "wonderful textures…and very atmospheric recordings" she made during her lifetime. Unreleased for decades, this collection of bhajans (recorded at Coltrane's ashram nestled in the hills of California) exemplifies that expansive approach to music-making, feeling at once serene and ecstatic.