LISTS
The Positive Energy of Punk Marching Bands
By Yoni Kroll · June 26, 2017
For many progressive and radical activists who have been involved in political protest, the results of the 2016 elections were not exactly a shock. While they hoped that the White House would remain in the hands of the Democrats, there was also an acceptance that, no matter who won, the fight for a more equitable and sustainable world would continue. For sousaphonist Dan Nosheny from the brass band West Philadelphia Orchestra, the answer was the same as it had always been: get out in the streets, and don't forget to bring your horn.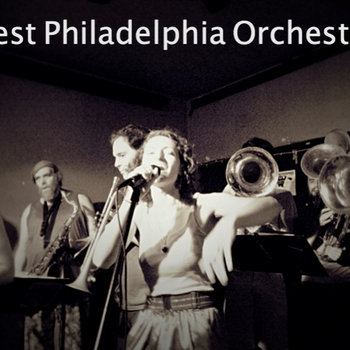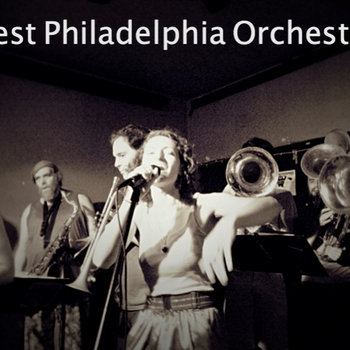 Merch for this release:
Compact Disc (CD)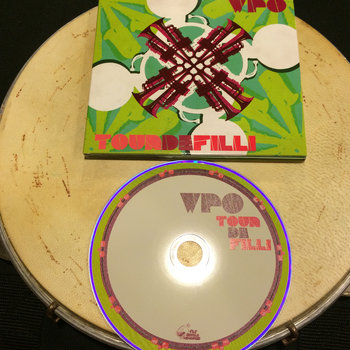 "The Wednesday following [the election], there was a giant march in Philly," says Nosheny. "As soon as I saw that, I thought, 'I really want to be involved with this.' I mean, [the West Philadelphia Orcheistra] is a 14-piece monstrosity, so it's been tricky. But I've just started bringing a horn to protests and hanging a sign on it."
The West Philly Orchestra has been out leading protests since its inception in 2006. According to percussionist Gregg Mervine, "The original impetus for the band was just to be a band for this neighborhood, which I kind of felt was a political decision. It was, 'We're just going to play in this neighborhood, we're going to get involved in the events and just be a part of this local community.'"
That decision to focus in a hyper-local way is woven into West Philly Orchestra's DNA. "The emphasis was on local events and small parties," Mervine explains. "It was aimed at the community." A decade-plus later, and they've toured extensively, put out two albums of original material plus a live recording inspired by Eastern European folk traditions, and played for thousands upon thousands of people both inside venues and out in the streets.
But the Philadelphia scene and community are still the core of the band's mission, which is evident every Tuesday night at their weekly, packed gigs at a downtown bar. After the election, the group decided to dedicate the second show of each month to fundraising for a local non-profit. In an e-mail to the rest of the band last November, Elliott Levin, a fixture in the Philadelphia jazz community for decades and West Philly Orchestra's saxophonist and flutist, wrote, "I agree that difficult times call for artistic and cultural perseverance. I think that music and dance is more important than ever."
The "Community Tuesday" Balkan dance parties have raised money and awareness for groups including the William Way Community Center, a long-running LGBTQ space; the Philadelphia Coalition for Affordable Communities; and the progressive anti-racist group Philly Showing Up for Racial Justice. According to West Philly Orchestra saxophonist Dave Fishkin, "Bringing people together and uniting people through music and dance—that is an act of love which I believe can be political. Just simply bringing a community together through a shared bond of music and rhythm and dance can be in and of itself be a political act."
West Philly Orchestra is not the only marching band that's been energized after the recent elections. Providence's What Cheer? Brigade, which has been active since 2005, had a similar reaction. Reached via e-mail, three of the members—tuba player Dan Schleifer, trombonist Hannah Zoll, and drummer Jori Ketten—responded collectively, "What Cheer? started primarily as a dance/party band. We were aware from the beginning that we could use our music to support activist and political causes, and are currently working on ways to be more intentional about this." This is most clearly reflected in their commitment to the marching aspect of being a brass band.
Merch for this release:
Compact Disc (CD)
"In the local political scene, we support activist work that seeks to advance the rights of historically marginalized groups," they explain. "Our presence at rallies and marches ideally makes vocal chants louder, more coordinated, and more effective. Hopefully, we also make activists and organizers feel connected to their power to make positive change."
What Cheer? have just released a double-album on Don Giovanni Records—their third full-length, entitled You Can't See Inside of Me. The first disc is a mix of originals, standards, and covers—including the Brian Eno classic "Here Come the Warm Jets"—and the second disc features remixes by artists like Moor Mother, Providence cumbia punks Malportado Kids, and electronic musician Filastine, one of the founding members of the Infernal Noise Brigade (more on them later).
"Music at marches, at protests has the effect of lifting up people's spirits," Fushkin says. He says that when it's combined with activism, music can have "transformative effect," which can be traced back to the presence of marching bands at union rallies, and the fact that musicians often lead the charge during war.
"It's the John Philip Sousa thing," Mervine explains. "The sousaphone was invented to be a better marching tuba for military brass bands." He cites the Memorial Day Parade as an example of this kind of performance in action.
But in the end, it really comes down to volume. Nosheny tells us that, "Having music at protests allows people to be loud. When people hear a sousaphone making noise, it's as if it's giving them permission to make their own ruckus and to join in. It clarifies that energy and it focuses it, as well as making it more fun." Larry Goldfinger, the clarinetist for West Philly Orchestra, agrees. "It's almost like prayer," he says. "It can be whatever voice you want to have—it speaks that voice for you."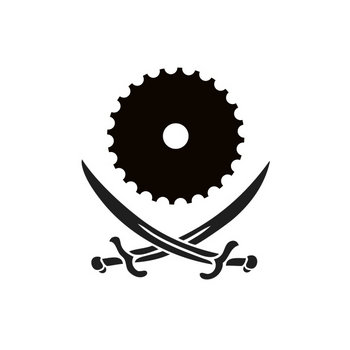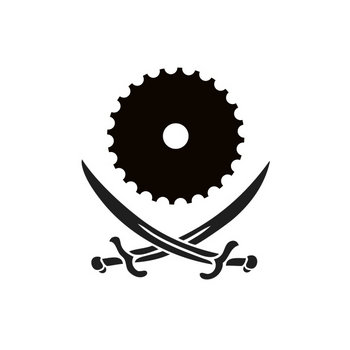 At the forefront of the modern marching band movement was the Infernal Noise Brigade, who were active in Seattle in the late '90s and early '00s. They rose to prominence—and a certain degree of infamy—during the demonstrations against the World Trade Organization in that city in 1999. Those protests, which are considered the birth of the anti-globalization movement, were marked by roving street battles between activists and heavily-armored police, and a downtown covered in thick clouds of tear gas. It's also important to note that the band, though initially put together for those protests, actually came out of the theatrical, Crass-like industrial punk collective ¡TchKung!, well-known as much for their occasional brushes with the law as for their fiery live performances.
At times more pummeling drum corps than proper brass band, the Infernal Noise Brigade, who toured alongside global summits and their accompanying demonstrations, position themselves at the front of protests, playing their setlist of originals and traditional songs out of the Balkan and North African catalogs. Many of those street performances were also committed to record. Post World Industries, a label set up by the band, had released two proper albums and numerous live recordings.
What Cheer? Brigade were one of the many bands directly inspired by the Infernal Noise Brigade. "In order to compete with the incredible volume of the noise, punk, metal, and experimental bands that were at the heart of Providence's music scene when we started in 2005," they say, "we decided to create a mobile party band that wouldn't have to rely on electricity. Consistent with other Providence bands, our sound would be loud, fast, aggressive, and danceable, but unlike other Providence bands, we would be untethered to a stage."
That energy and spirit is present in the groups who participate in HONK!, an annual festival of activist street bands that occurs in Somerville, Massachusetts, as well as at various "sister festivals" around the country like Pittonkatonk in Pittsburgh and PRONK! in Providence. What Cheer? have been to HONK! almost every year since the festival was established in 2005. According to the HONK! website, "These bands don't just play for the people; they play among the people and invite them to join the fun. They are active and deeply engaged in their communities. At full power, these bands create an irresistible spectacle of creative movement and sonic self-expression directed at making the world a better place."
Being able to take the band off the stage and onto the street is something that's important to Goldfinger. "Once you start playing this music, you realize it can drive so much energy in people," he says. "First of all, it's addictive. But also you see how powerful it can be. It's almost a no-brainer. All this energy just translates so perfectly to any community that's trying to lift the spirit."
—Yoni Kroll