LISTS
A Brief Primer on Punk Klezmer
By Tzvi Gluckin · August 13, 2018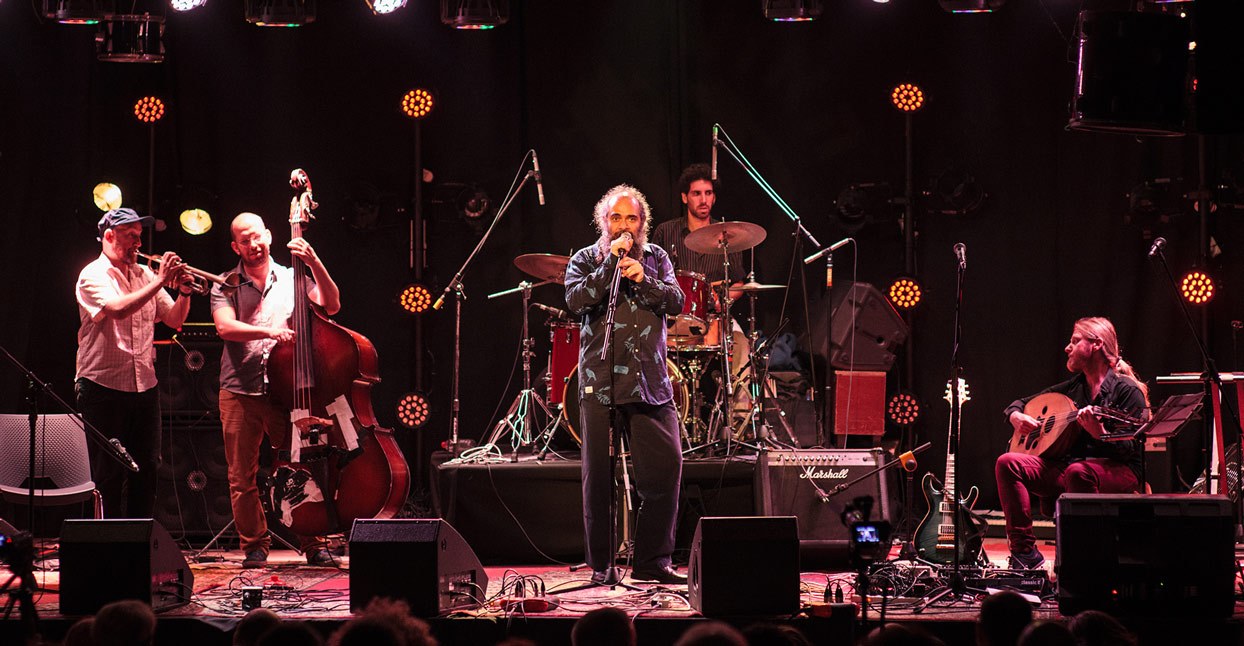 "Klezmer" is the name of a traditional Jewish folk music that originated in Eastern Europe. Its roots date back to 16th century Prague, although most people probably identify it with the Jewish villages of places like Poland, Belarus, Romania, and the Ukraine. The genre has been around for centuries, although it's only been referred to as "klezmer" since the 1980s.
"Zev Feldman and Andy Statman—two of the revivalists of this music—titled their album of Jewish wedding music, Jewish Klezmer Music," Ari Davidow, the editor and curator of KlezmerShack, says. "The name stuck. It's fun music and great for dancing, so since the 1980s, it has wormed its way back into non-Orthodox wedding culture."
Klezmer, like most styles of music, didn't develop in a vacuum. It is a synthesis of various regional styles, like Romany, Turkish/Ottoman, and European dance styles, but with a Jewish twist.
"Klezmer is also rooted in Jewish liturgy," Gordon Dale, a professor of ethnomusicology at Hebrew Union College, says. "It uses the conventions of synagogue sounds. Cantorial idiosyncrasies were mimicked by instrumentalists, things like these vocal catches—they often use Yiddish terms, like krechtz, which were vocal techniques, sobbing sounds, and breaks in the voice. The instrumentalists mimicked those sorts of sounds on their instruments."
Jews immigrated to the United States from Eastern Europe in massive numbers from about 1880 until 1924—when the U.S. began implementing restrictive immigration quotas—and klezmer was the music they brought with them.
"Those immigrants often had very difficult lives," Dale says of the first major wave of Jewish immigrants, some of whom were engaged in radical politics back in Europe. "They were trying to find ways to carve out space for themselves, to improve their conditions, and I think the sounds they associated with their community were natural vehicles for those messages."
Klezmer's roots—as a musical form—are apolitical, although it's come to be associated with leftist and progressive politics. "Yiddish is strongly identified with the political left, and especially with unionism," Davidow says. He cites the Yiddish-speaking Clara Lemlich, the leader of the Uprising of the 20,000—the New York shirtwaist strike of 1909—as an example. "Secular Jewish organizations, primarily, I think, Workmen's Circle, kept alive that association of 'left' and 'Yiddish.'"
"I grew up going to a Workmen's Circle Yiddish shul on the Upper West Side of Manhattan," Jake Shulman-Ment, the leader of the progressive klezmer ensemble, Midwood, says. "We learned the Yiddish language, sang Yiddish songs, and were educated as Jews with secular, socialist, Yiddishist values."
Those disparate elements, activist leanings, and outsider message made it inevitable that 21st century klezmer would be fused, at some point, with the anti-establishment ethos of punk. Punk klezmer exists, but that doesn't necessarily connote mosh pits, slam dancing, or distorted guitars. Rather, punk klezmer exploits the genre's diversity and malleability, and embraces its irreverence and humor.
"Klezmer is intrinsically a hybrid style, drawing from many different influences," Shulman-Ment adds. "So it feels normal to me to let our hybridity dance with itself. After all, the klezmer tradition is one of wandering and exile. Its homelessness is where its strength lies."
In this roundup, we focus on alternative klezmer artists who push boundaries, defy convention, and yet—for the most part—remain loyal to klezmer's traditional, acoustic roots.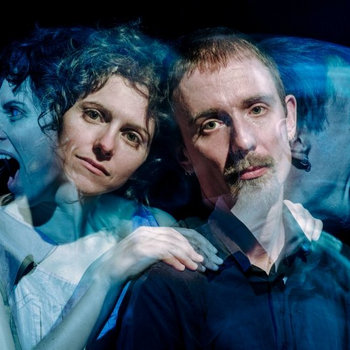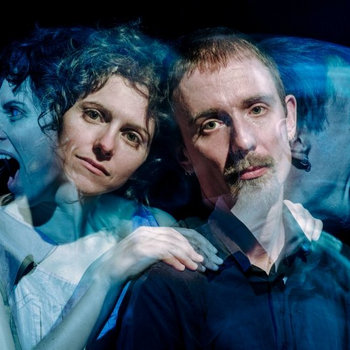 Merch for this release:
Compact Disc (CD)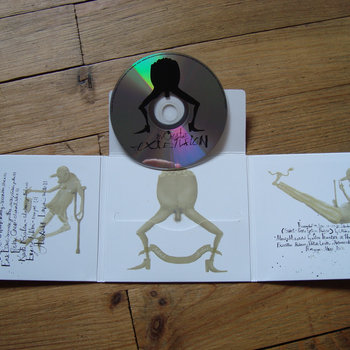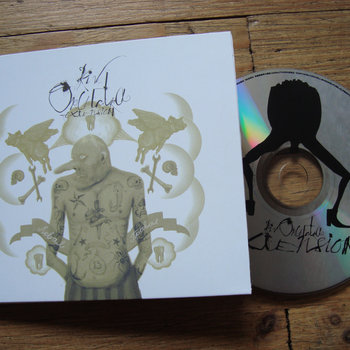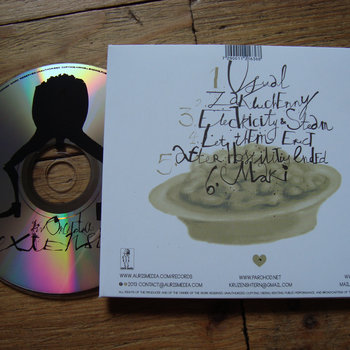 KIV Orchestra is really two different bands merged into one. The first is Vialka, a French duo that plays—for lack of a better way to describe it—apocalyptic cabaret (a mixture of experimental opera, electronic noise-scapes, alternative theater, and more). The other is Kruzenstern i Parohod, an Israeli quartet whose music is a through-composed synthesis of klezmer, hardcore, and avant-garde weirdness. Those disparate elements might seem incongruous, but when combined—like coffee and cigarettes, or chocolate and peanut butter—they jell.
KIV Orchestra is a study in contrasts. Their music is acoustic, but frenetic and edgy, complex and challenging, yet singable and addictive. They revel in dark humor and the lighter side of the macabre (like on the opening track, "Bad Bad Horror," from their other EP, La Roue). Also, worth checking out—as in, stop what you're doing and listen—is an album-only alternate take of "Maki," featuring a guest vocal by the Russian bass, Alexander Liver.
Merch for this release:
Compact Disc (CD), Vinyl LP, T-Shirt/Apparel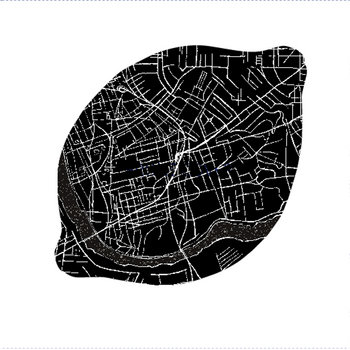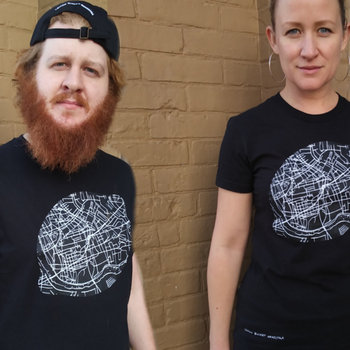 The Lemon Bucket Orkestra, from Toronto, is an 11-piece ensemble that play a fusion of balkan, klezmer, and gypsy music (or according to their website, "guerrilla-folk party-punk"). Founded in 2010, they busked Toronto's streets to fund their first trips to Eastern Europe. In 2012, they received a lot of press when footage of an impromptu concert they gave aboard a delayed flight went viral. That spontaneous energy informs their music as well. They ooze playfulness, irreverence, and a party-like-it's-1850 vibe.
If I Had The Strength is their fifth release. It's infectious and danceable. Check out the hyper-fast second track, "Crooked"—and dig the sousaphone's driving intensity—and also the endless party feeling of songs like "Freedom."
Midwood—a Brooklyn neighborhood and important center of Orthodox Jewish life—is also a project of violinist Jake Shulman-Ment. In addition to Shulman-Ment, the band features drummer Richie Barshay (Herbie Hancock, Esperanza Spalding, and many others), guitarist Yoshie Fruchter, and vocalist/multi-instrumentalist Eléonore Weill (also co-founder of the feminist Yiddish/klezmer band Tsibele).
"Midwood came out of a desire of mine to break free of the constraints of conceiving of the music I play as 'klezmer' or even necessarily 'Jewish,'" Shulman-Ment says. "Of course, it is those things because the klezmer language is deeply ingrained in my playing. But, by allowing ourselves the freedom to draw from whatever sounds are there in our ears, hearts, and fingers—and to wander musically, improvise, and deconstruct the melodies—I think we can reach more interesting and vital expressiveness."
Merch for this release:
Compact Disc (CD), Vinyl LP
Ben Caplan is a multi-instrumentalist from Halifax, Nova Scotia, although his massive voice is his primary instrument. His latest release, Old Stock, tells the story of the Jewish Romanian refugee experience of 1908, which he uses as a vehicle to focus on current immigrant experiences. That theme of immigration—and the cross-pollination of cultures it brings along with it—is an essential ingredient in klezmer.
"What we now call 'klezmer,' back in Eastern Europe, was the intersection of Gypsy, Ottoman, and European dance traditions," Ari Davidow says. "There were essentially three repertoires in that part of the world: Rom, Jewish, and combined. Depending on the event, the same group of musicians would play the appropriate repertoire. Talk to musicians today and they do the same—just more combinations."
Caplan takes that theme a step further, and has an interesting take on cultural appropriation. "If you want to pick up a horn, or any other instrument and play some klezmer melodies, I would think was pretty badass—because it's music for sharing," he told The Zine in a June 2018 interview. "On the other hand, if you wanted to dress up wearing a Jewish prayer shawl and leather phylacteries to look 'cool' while doing so, then I would think that would be a bit offensive. Everything exists in a context. I think that cross-cultural sharing is a beautiful, rich, and ancient tradition. But I think that curiosity, acknowledgement, and respect need to be a part of that process."
Merch for this release:
Vinyl LP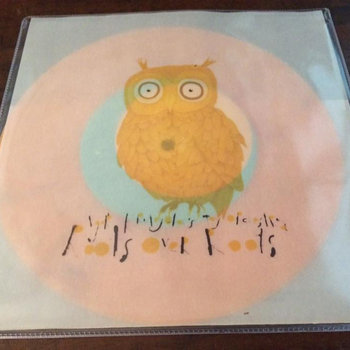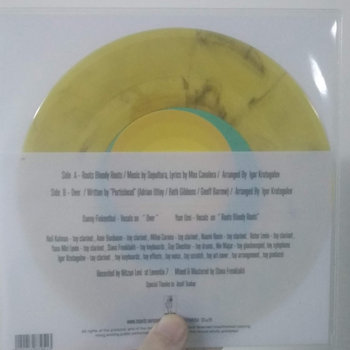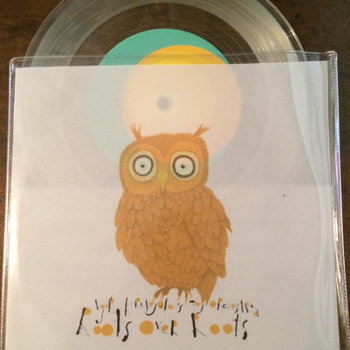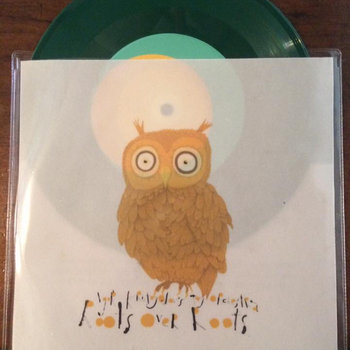 You won't find many musicians as adventurous as bassist/multi-instrumentalist Igor Krutogolov. His music—and in particular his compositions—rely heavily on a fusion of genres, noise, experimentation, and complexity. He takes a daredevil approach to rhythm and meter as well, although his rhythmic foundation is rooted, ultimately, in the steady oompah of klezmer.
Krutogolov is a prolific composer and leads a number of different ensembles. His Toy Orchestra takes many of the idiosyncratic elements that define his music, and reimagines them for a band that plays—literally—instruments that were made for children. The instrumentation on Roots Over Roots includes toy xylophones, toy drums, and a choir of plastic clarinets. Those sounds form a bed for Krutogolov's gravelly vocals.
Psoy Korolenko, also known as Pavel Lion, is a Russian linguist with a PhD in Russian literature, which is an unusual background for a klezmer musician. But that's also part of his charm.
Korolenko's M.O. is an irreverent mashup of multiple languages—like Yiddish, French, English, and Russian—absurd juxtapositions, and deadpan Russian delivery. His frequent collaborations include recordings with Yiddishist and political activist Daniel Kahn (Daniel Kahn & the Painted Bird), Oy Division, and many others.
Equine Canine Soldier Whore was released last year on Auris Media Records, an Israeli indie dedicated to underground and unusual music. It features a hodgepodge of styles, although the album's overall feeling is one of melancholy—probably because of Korolenko's dark vocal timbre—and exudes an old-school folk vibe.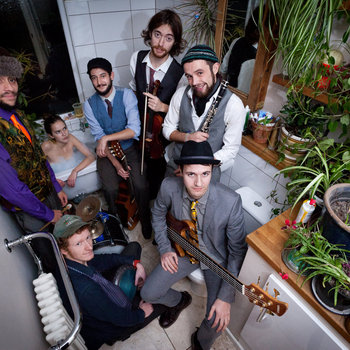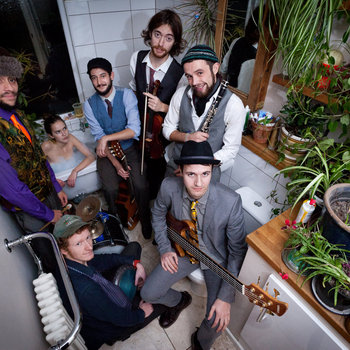 Merch for this release:
Compact Disc (CD),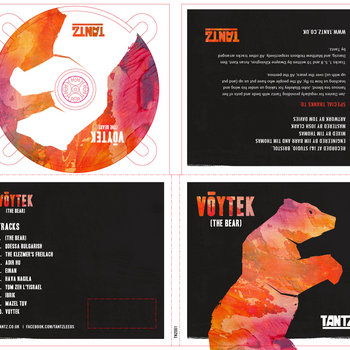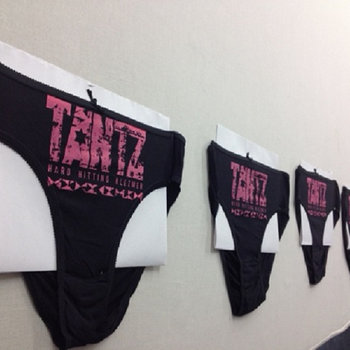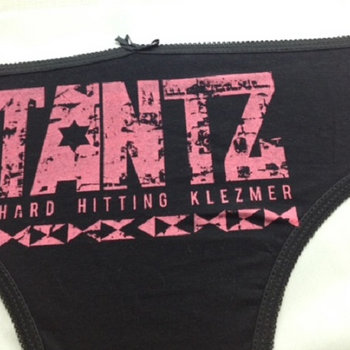 Tantz, from Leeds, U.K., are a raw, visceral, high-energy unit disguised as a traditional, acoustic ensemble. Their music features high speeds, tight unison figures, dynamic shifts in tempo and dynamics, and unhinged solos. They have the chops to pull it off, too (particularly primary soloist, clarinetist, Arran Kent).
Tantz also incorporates alternative styles and technology—like blues riffs, bass slaps, samples, and electronics—into their music and remixes. But their main schtick is punk bravado, or as they claim on their website, their "ability to turn a gentle world music festival crowd into a heaving, pogoing mosh pit."