LISTS
Following the Hippie Trail: How Psychedelia Crept Onto the Dancefloor
By Jack Needham · February 15, 2018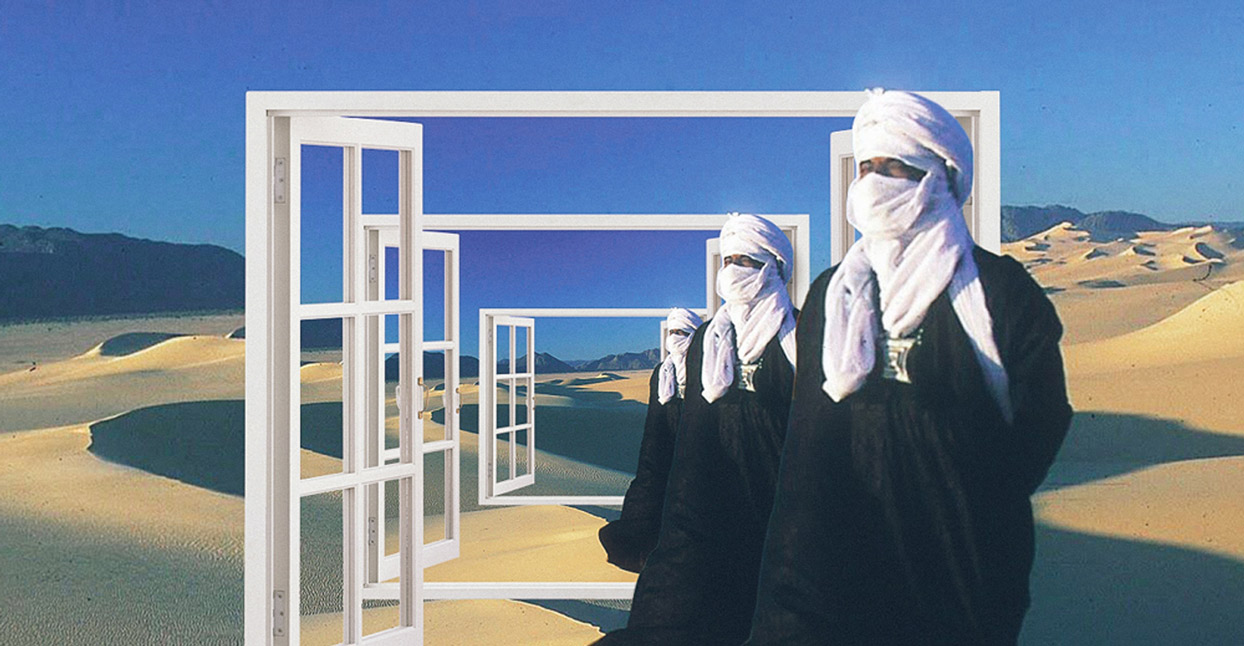 For many Western tourists, the 1960s pilgrimage known as The Hippie Trail—which stretched through Turkey, via Syria, Iran, Pakistan, Afghanistan, and Nepal and ended in southern India—offered an unfiltered form of psychedelia with its religions and sights and smells that couldn't be found easily in the squats of London or an LSD-fueled pilgrimage through America's highways. Some went in search of spiritual wisdom and new ways of thinking, or sought solace in the Himalayas while the world's eyes were on Vietnam. Others wanted to simply emulate their idols, influenced by The Beatles' adoption of Shamanism or Jimi Hendrix's journeys to Nepal. And while the influence of the trail can be heard the music of those icons—think "Within You Without You"—its spiritual and carnal roots remain today in the many incarnations of dance music, traditional or 21st Century, that continue to vibrate through its streets long after the hippies stopped walking them.

"Since the 1960s, there's been a fascination with Indian music, taking certain elements of it and applying it to Western music. But often, musicians don't ask themselves why they're doing it," says Sarathy Korwar, jazz musician and classical tabla player. Born in the US but raised in India, Korwar translates the language of the tabla—a percussive instrument of Indian origin—into the worlds of jazz and ambient music. "I wanted to figure out ways to transfer the language of the tabla to non-Indian percussive instruments, and what that might entail. How much of it can be taken out? What does it mean to take it out, and when you do take it out, what remains?"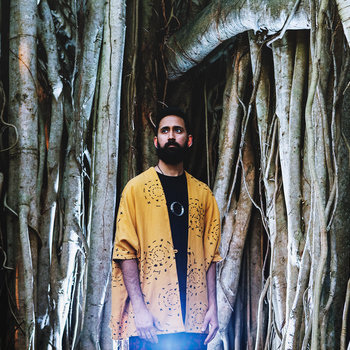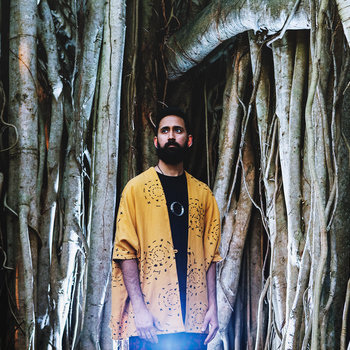 Merch for this release:
Vinyl LP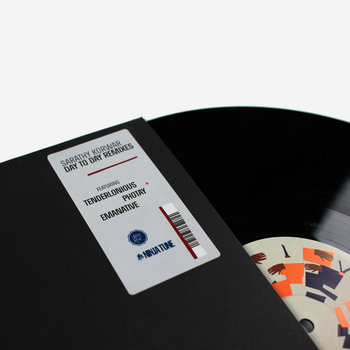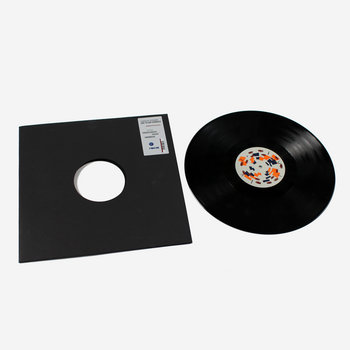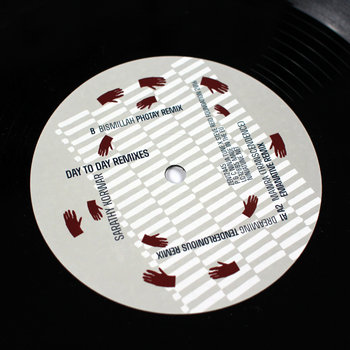 On his 2016 LP Day To Day, Korwar spent two weeks living and recording with the Sidi Troupe of Ratanpur, India, bringing the dance beat of this closed community to new ears; their vocal chants and polyrhythmic drum beats formed the album's foundations. As descendants of the Bantu community of the African Great Lakes, their religious beliefs and musical traditions remain connected to the East African region.
Merch for this release:
Vinyl LP
"I'm not religious myself but that's where my fascination comes from," Korwar says. "There's conviction in religious music and a confidence that if you completely surrender to it, the music will help you transcend. I always try to achieve that through my own music, without it being religious per se. When you read about the Sidi people and listen to their music, you may think that they're deeply serious, religious people—and they are. But they're also just freelance musicians like me. We're all trying to hustle for the next gig."
Korwar's collaborators range from Four Tet and Floating Points to Hieroglyphic Being and Gilles Peterson, musicians who are reinterpreting what the term 'dance music' can be; bringing Cuban jazz, American soul and colourful cuts from South America to after-hours crowds in strobe-lit basements.
When it comes to the pulsating, repetitive rhythms of dance music, Istanbul's Islandman are masters of the form. "I find drum machines and synthesizers are incredibly strong instruments to express yourself with," says Tolga Böyük, a member of the group, alongside his childhood friends Eralp Güven and Erdem Başer. Raised in Turkey's capital, Böyük was drawn to the Bağlama, or the saz, from a young age, a string instrument commonly used in classical and folk musics across Turkey and the Middle East. Islandman combines the worlds of traditional and tectonic to create a modern form of Anatolian rock, a Turkish form of rock & roll that fused folk music with influences of western bands like The Beatles and The Rolling Stones.
Merch for this release:
Vinyl LP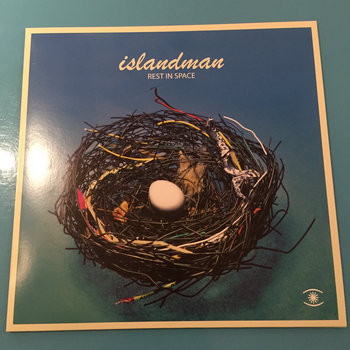 "During the '90s there was a strong rock and punk scene here in Istanbul that I was taken in by," says Böyük. "I started playing the guitar, making music with my friends, and this feeling has stayed with me today. Playing the saz affected my approach to any instrument, especially my style of playing the guitar." Recently, Böyük embarked on his own Hippie Trail, from Anatolia to Central Asia, pursuing new sounds, meeting throat singers and shamans, and finding musical enlightenment in the Aşık, mystic Turkish poets and lyricists. "For us, this fusion between electronic sounds and Turkish music comes together quite naturally. Plus, Turkey has a very special geographical location. Our ears are familiar to almost all types of music."
The Hippie Trail reached its peak in the mid '70s, yet while backpackers may no longer be taking to its roads, the psychedelic beat that runs through this stretch of land continues to inspire different forms of dance music the world over.
"Juke and footwork in Chicago is made with dancers in mind, but as a producer who's never really experienced that side of the culture, I relate a lot to the rhythms," says producer Oceantied. Using field recordings sourced from across his native city Bengaluru, Oceantied draws a line between Indian street sounds and the fast-paced body music of America's midwest.
"The high tempo, the energy, the feeling—there's a lot about juke and footwork that's relatable to Indian street music," he thinks, and while Indian juke remains niche, it's growing. "People are connecting with that on the dance floor. In the sounds of India there's just so much to explore, and to put the essence of that into footwork is something I strive to do."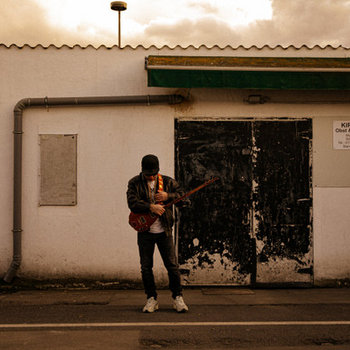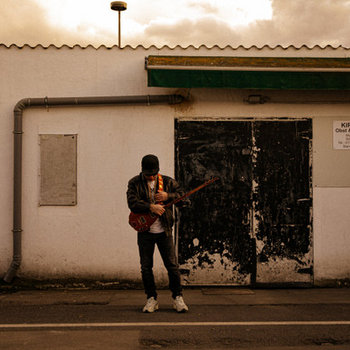 Merch for this release:
Compact Disc (CD), Vinyl LP
"Istanbul is a big metropolis. It's always chaotic, and there is always life on the streets. But most importantly, Istanbul is the city that bridges eastern and western culture," says Demir Kerem, AKA Elektro Hafiz. "We have a huge range of cultures that makes our music so rich."
Growing up in the cross-continental gateway that is Turkey, Kerem's music spans the globe. He collaborates with the hip-hop outfit Grup Ses, who samples obscure sounds from forgotten records to craft hip-hop instrumentals. His Elektro Hafiz pseudonym may honour the moog and the synthesised experiments of Krautrock icons Tangerine Dream, yet on the remix version of his debut LP 'Elektro Hafiz Dub', Kerem takes cues from the bass-heavy rumbles of Jamaican sound system culture. "I love to collaborate with other artists and to let the music melt together and grow," he says. "It's always exciting to see what can happen when there are no borders."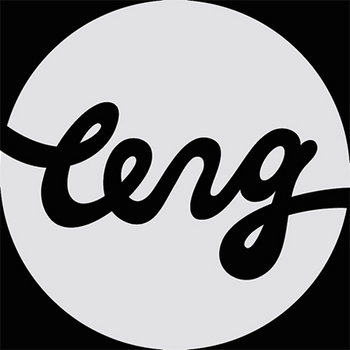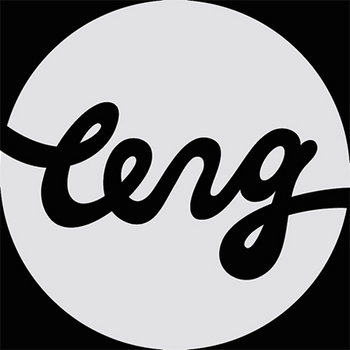 Merch for this release:
2 x Vinyl LP
The London-based label Leng has long had an affinity for balearic, blissed-out records that pull from global diasporas. Italian duo Mushroom Projects embark on a cosmic flight through Latin America on their 2016 LP 'Rivea Corymbosa', and the afro-tinged dreamscapes that form Earthboogie's 'Mr Mystery' pulls from all corners of the globe. In the music of Ali Kuru, the Turkish producer transports you directly to the bustling bazaars and markets of his native Istanbul. Looped field recordings showcase an organic rhythm that exists in the Turkish day-to-day life, a natural groove that hypnotises as the world around you ebbs and flows.
Merch for this release:
Vinyl LP
In a pre-revolution Iran, the music that played from the radio was a cocophony of Persian pop, psychedelia, and disco. Names like Googoosh, Marjan and Fereydoun Farrokhzad, all artists that feature on the astounding Finders Keepers compilation 'Pomegranates (انار)', the London-based DJ and producer Kasra V fuses that period of Iran's history with the global infatuations of modern dance floors. Born and raised in Iran, on 2016's 'The Window' EP Kasra paints a picture of his dual heritages, one that pays homage to Iran's former pop icons while representing the Detroit sounds of Drexciya and Dopplereffekt.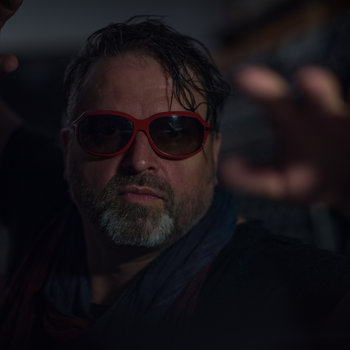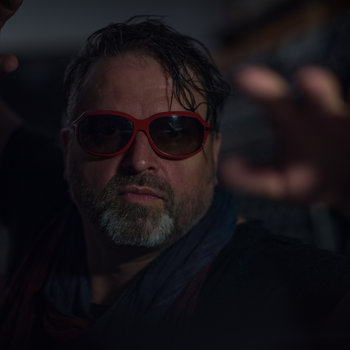 Merch for this release:
Vinyl LP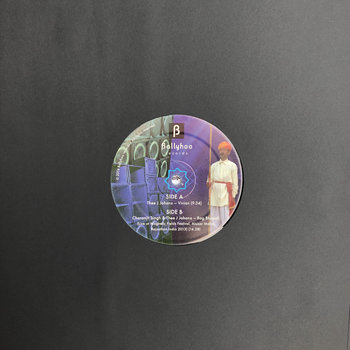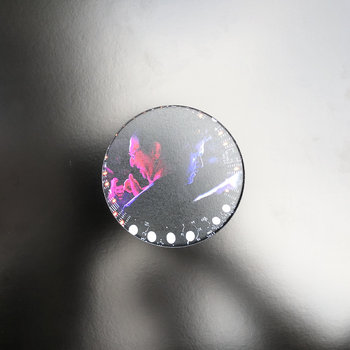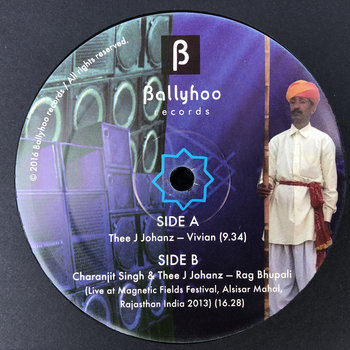 The instantly recognisable bass rumbles of acid-house are more commonly associated with Detroit and a band called Phuture, a trio of producers who stumbled upon the acid sound after incorrectly trying to work a TB-303 bass emulator. While that machine may now lie in dance music folklore, five years before Phuture brought us 'Acid Tracks' in 1987—previously thought of as the first acid record—Mumbai's multi-instrumentalist Charanjit Singh created 'Raga Bhairav' from the LP 'Ten Ragas to a Disco Beat'.
Known primarily as a Bollywood producer from the '60s, 'Ten Ragas to a Disco Beat' was one of Singh's first forays into electronic music. It was a commercial failure at the time, yet once the acid-house craze had come and gone, 'Raga Bhairav' was rediscovered and given new life amongst 21st century listeners in search a different soundtrack to their second summer of love.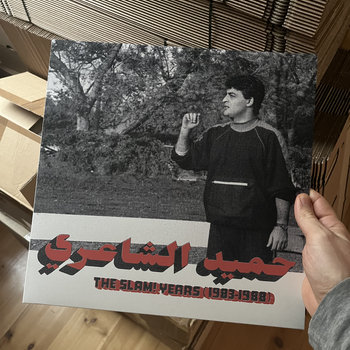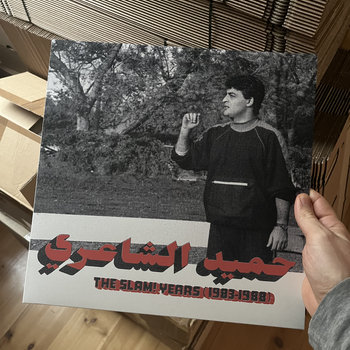 Merch for this release:
2 x Vinyl LP, Compact Disc (CD)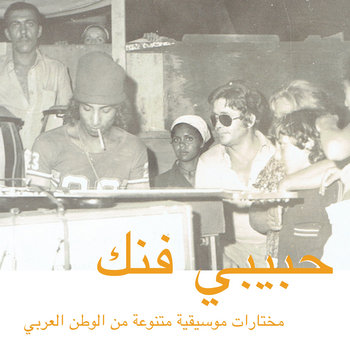 Few labels have the ability to bridge disparate cultures than Habibi Funk, the Berlin-based imprint helmed by German collector and encyclopedia of the exotic Jannis Stürz.  Syrian one hit wonders from long-forgotten pop stars, beachfront funk from Tunisia, and on their latest release 'Habibi Funk 007', a cross-section of Arabic zouk and Lebanese AOR, Stürz's one man mission to unearth hidden genres lost in time seems endless.
Few musicians can boast to claim to be the godfather of electronic dabke, a form of folklorish storytelling to a frenetic techno beat. But that pocket of Middle Eastern culture has helped Omar Souleyman become Syria's greatest living pop star. First securing a local fame as a wedding singer, Souleyman has released over 500 albums, a treasure trove that spans all trends and traditions within Syrian popular music, old and new. It's nearly impossible to track down his entire back catalogue. His productions span over two decades, his earliest works made on whatever lo-fi and distorted equipment he could find. Yet each one provides a window into a form of Syrian culture that Souleyman is unable to return to. 'Mendel (I Don't Know)' is just one example of that, 7-minutes of electrified bleep and bass that paints a picture of orange skies and community dances.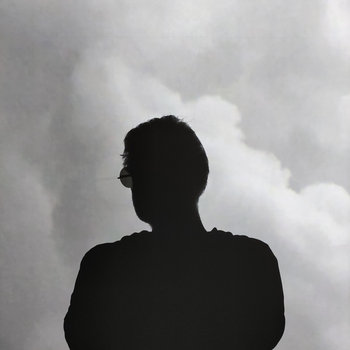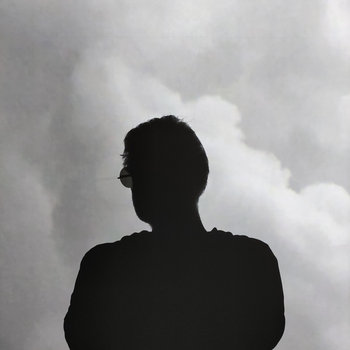 The musical cross-section that exists within Turkey's cultural output would not have been what it is today without Erkin Koray. A pioneer of early Anatolian rock from the late '50s, Koray was one of the first to adopt Western music in his own, adapting forms of Turkish instrumentation to classic rock & roll records from Elvis Presley and Fats Domino. Fast-forward a few decades, and Turkish musicians who grew up with Koray and discovered his records in their parents' collections are taking his music into new directions. Timboletti is one of those musicians, turning Koray's 1987 track 'Saskin' into an alternative, but no less anthemic club roller.
Arsivplak has long delved into the weirdest, most wonderful forms of psychedelia from Turkey throughout the last few decades. The forthcoming reissue 'İstemem' from Turkish synth pioneer Metin Alatlı is an excerpt from the years of early electronics, and as a producer, Arsivplak reimagines Turkish folklore through a classic synthesiser on the sublime 'Moog Edits (Turkish Disco Folk)'. Whether it's the saxophone or the Bağlama there are no casual players with each instrument taking decades to master, and on the forthcoming reissue by Nezih Çelikörs – 'Ilgaz' – the label showcase these shared characteristics between jazz and traditional Turkish music.
Lying somewhere between the kaleidoscopic, glistening electronica of Scottish label LuckyMe and the rave inspired soundscapes of UK producer Lone, Sandunes has come to personify a changing landscape for dance music in her native city of Mumbai. Formerly dominated by festivals that place European tech-house above homegrown talent or seen as an extension of the Goan psy-trance that rules the night an hour's flight north of Mumbai, Sandunes crafts pop music for a techno crowd.
-Jack Needham