LISTS
Panopticon Guides Us Through His Appalachian-Inspired Black Metal
By Brad Sanders · June 03, 2021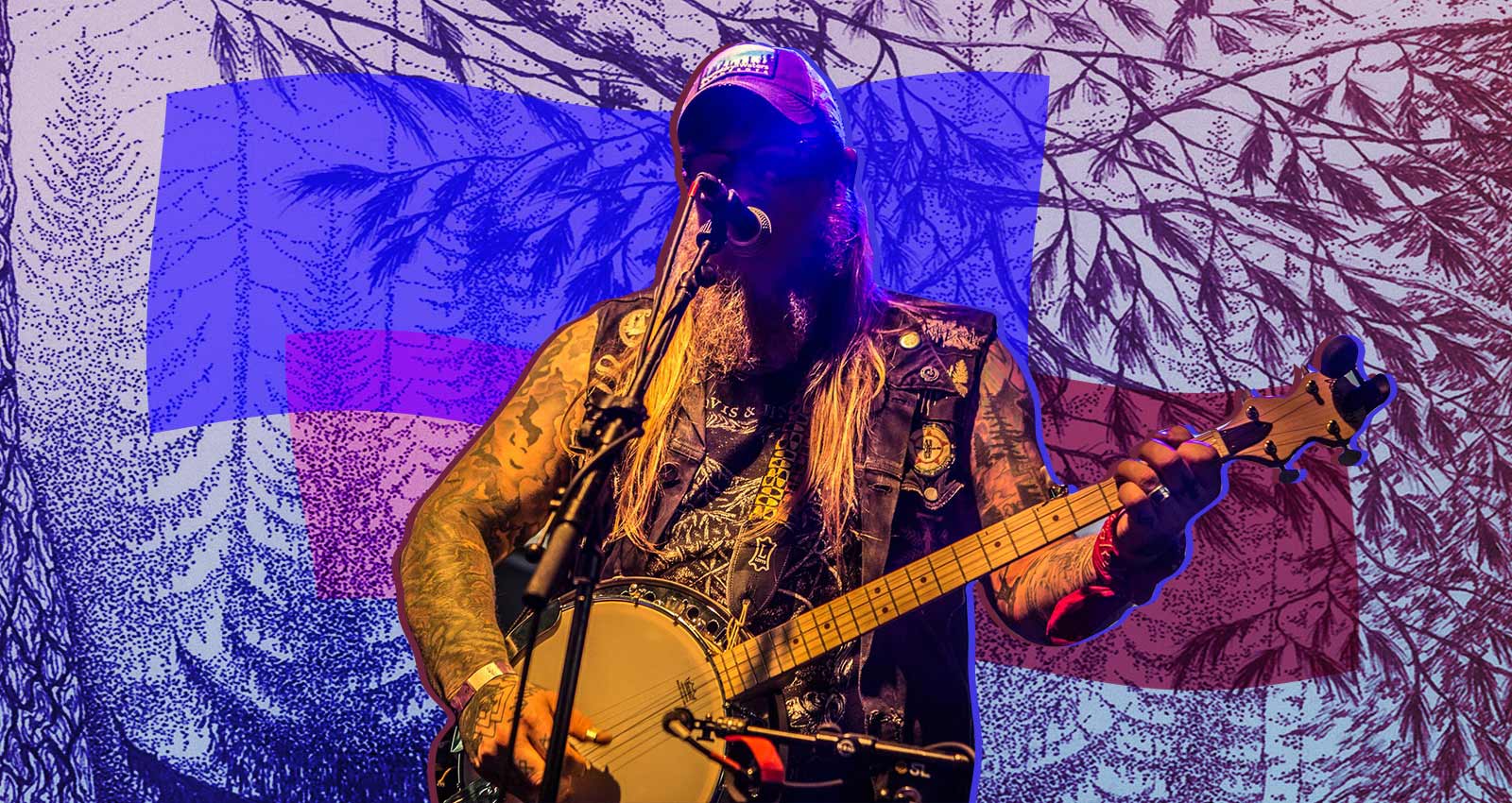 If Austin Lunn's work as Panopticon didn't so often feel stuck out of time, it'd be tempting to call it the defining sound of American black metal today. Besides that, nobody else has managed to crack his formula. You'll never mistake a Lunn composition for anything else once you've become acquainted with his oeuvre. His music studies the human soul as closely as it studies the landscapes that humans tread upon, and it finds its most powerful moments where the two intersect.
Lunn started recording atmospheric black metal under the Panopticon moniker in 2007, but 2012's Kentucky was the crossover breakthrough that put him on the radar of a much wider audience. The album juxtaposed Lunn's towering black metal with the sounds of Appalachia, interpolating fiddle and banjo into blistering, tremolo-picked passages. Kentucky also included new recordings of traditional miners' songs, an act that placed Panopticon in a lineage with the great working-class protest music of the 20th century. It's an album that has more in common with John Sayles's Matewan (1987) than it does most black metal, and it remains a landmark example of what the genre can do when liberated from its historical constraints.
The success of Kentucky launched Panopticon to a level of visibility that underground black metal acts don't often enjoy, though it's clear Lunn is still a little conflicted about the cost of that acclaim. "Panopticon is a novelty band to a lot of folks and they just want me to toss some banjo on a song and move on," he griped in a recent interview with Invisible Oranges. "But it's not a gimmick to me."
Only the most surface level reading of the Panopticon discography could possibly render it as a gimmick, though. Lunn infuses every note and every lyric with a depth that can only come from intense self-interrogation. Whether he's singing about the social services system in America, the coal mines of rural Kentucky, or his own fear of death, Lunn is pulling from experience, and the instrumentation always works in harmony with the emotional truth of the songs.
Lunn has remained prolific in the years since Kentucky. The Panopticon logo graced four releases in 2021 alone, none of which was their highly anticipated new full-length. That album, …And Again into the Light, came out last month, and it includes some of his best (and darkest) work yet. Lunn took some time to walk us through that album, as well as some highlights from his back catalog.
Lunn's first two albums as Panopticon—2008's self-titled debut and 2009's Collapse—were the sound of a musician figuring out what his project was supposed to be. He put it all together on his third LP: a Bergman-inspired meditation on death.
"When I was 19 years old, I discovered Ingmar Bergman's The Seventh Seal (1957). I watched it over and over again, absorbing the deep meaning of the internal struggle with mortality and religion. It hit me like a ton of bricks, but it wasn't until I was 22, in 2005, when my old man suddenly passed away that I truly understood its meaning. While mourning, I developed intense death anxiety, and suddenly the finite nature of life became so abundantly clear to me. We aren't long for this world, and we have to make the most out of the time we have left. This album, specifically the 2016 remixed and remastered version of the record, is my absolute favorite Panopticon album. It is the album that put me on the path to navigate my grief, but also to help me process my own thanatophobia."
Lunn followed …On the Subject of Mortality with an album that drew on his experience as a social worker in Louisville. It's a tough listen; its bleakness as much a reflection of his own psyche at the time as what he saw in the lives of the at-risk kids he worked with.
"This album was a return back to more blatant social/political critique. It was recorded in tandem with Kentucky but released long before its counterpart. The album wasn't political like the self-titled or Collapse. It didn't have the youthful paranoia or rely on cliche 'anarcho' generalizations. No, subject matter-wise it was focused on something I had spent nearly seven years in the trenches with and needed to process my own trauma and feelings with as a result: my time working in social services, with homeless, abused, and mentally ill youth. As a result, the sound is darker than I had ever gone before, and it remained the darkest music I had made until this year. Much of the profits for the album went to safe place services in Louisville, Kentucky, where I worked with at-risk youth among some of the most beautiful people I have ever met. In my mind, the definitive version of the album is the 2016 remix and remaster, as the mix and audio quality is truly superior to the original release."
Here's where everything changed for Lunn. The shorthand description for the record in contemporary reviews was "bluegrass black metal," but that's too glib for a paradigm-shifting work of this magnitude. Interestingly, Lunn's reflection on it is one of pure nostalgia for his years as a Kentuckian.
"Kentucky is the first of my records to truly express joy. Sure, there are some heavy subjects on the album, dealing with Kentucky's dark social, political, and environmental history, but the album is a love letter to the bluegrass state. A place I was and am proud to call home, even though I no longer live there. The album was also the first record I pushed myself to record folk music on, something that would later become a focal point in my musical endeavors. To this day it is a record that is associated in my memories with beautiful places and beautiful people—my friends and family who I miss every day."
Lunn's exploration of the American folkways continued with Roads to the North, an album that coincided with his move from Kentucky to Minnesota via Norway. The wintry atmosphere on the album should come as no surprise, but this is no Second Wave knockoff. Its integration of rugged Americana into soaring atmospheric black metal is even more fully realized than on Kentucky.
"After Kentucky was completed, I briefly moved to Norway to become a brewing apprentice. After I returned home, my oldest son, Håkan, was born. The plan was to move to Minnesota and start a brewery with my brother-in-law, Nathaniel. He was the business end, organized all the loans and investments, paperwork, taxes, ran the books. I brewed the beer and did the aesthetic stuff. These changes proved to be quite a difficult but valuable time of learning and growing. The result was Roads to the North. An album that proved to be the second installment in what I call my 'trilogy.' With this album, I pushed myself musically more than I ever had. I guess I'm pretty happy with how it turned out."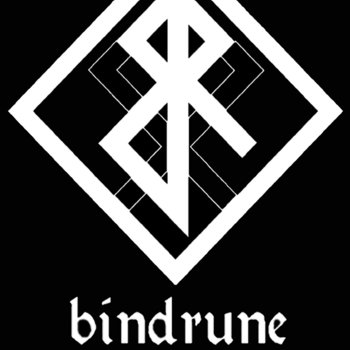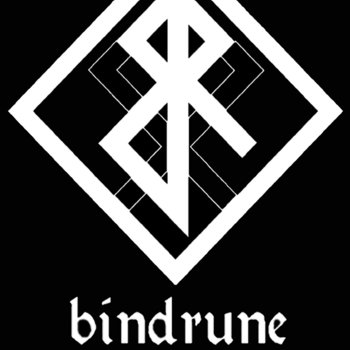 The majesty and decay of the North American forest in autumn permeates every song on the final chapter of Lunn's loose environmental trilogy. Call it leaf-peeping black metal.
"The final installment of the 'trilogy.' Autumn Eternal was an introspective look into the aftermath of life changes and reassessing a sense of self after so many life-changing events in a short period of time. This album is among my favorites that I have done. I love the production and the grey, autumnal gloom that the album has. There's very little folk influence on the album, but it doesn't need it. The album is sad enough on its own."

Even for a project defined by its wild ambition, the two-hour double album Panopticon released in 2018 felt like a grandiose act. Ostensibly divided into black metal and Americana halves, the most thrilling moments are those where some of the peanut butter gets in the chocolate. "(Cowering) At the Foot of the Mountain," a nine-minute track on the "Americana" disc, is the best post-metal song of the past decade.
"This album took many years off and on to write, some songs dating back to seven years before its release. It was a massive undertaking due to its length and the breadth of instrumentation on the record, along with the many guest vocalists and instrumental accompaniment present on the album. Half of the album is atmospheric metal and half of it is Americana. The two elements of Panopticon cloven apart. Conceptually, it was a return to political subject matter, mostly focusing on ecological issues, taking cues and inspiration from the beautiful writing of Minnesota's Sigurd Olson, whose famous cabin, Listening Point, is featured prominently on the covers of both Part 1 and 2.  Like Kentucky before it, a lot of long hikes with a notebook and my wife, Bekah, taking photos of the forests we tread, went into this album."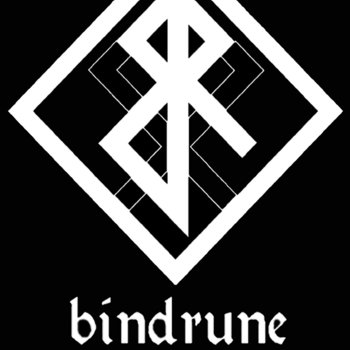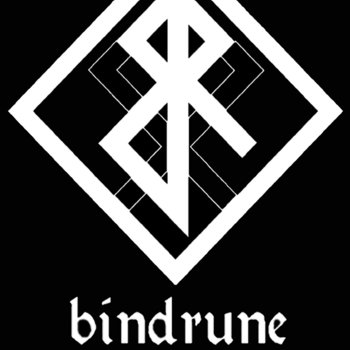 Merch for this release:
2 x Vinyl LP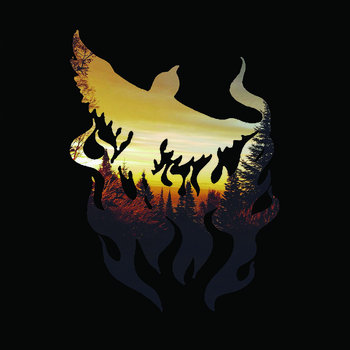 Relatively few people have had the chance to see Panopticon play live—this writer is a superfan and hasn't yet managed the feat—but this document of their performance at Migration Fest 2018 in Pittsburgh is a solid approximation.
"I love live albums. I never had the guts to play live with Panopticon until my friend Adam and a bottle of whiskey strong-armed me into doing it, and I'm so thankful they did. Tanner Anderson from Obsequiae gets some of that credit, too. Migration 1 was our first public live show, so it made sense to do our first live album at Migration 2. It was a joyful night full of back-and-forth banter with the audience that unfortunately, due to time constraints couldn't make it onto the release, but if you were there, you'll remember. I couldn't stop laughing, even when we were playing the songs. It was one of the happiest nights of my life and I can't wait to see everyone again."
Merch for this release:
2 x Vinyl LP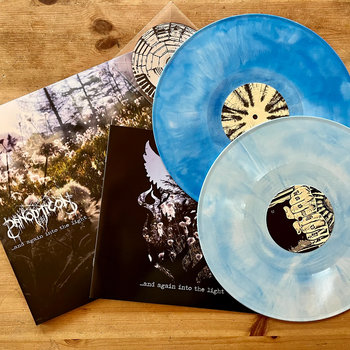 The new Panopticon album is the culmination of three trying years for Lunn, and the sound of struggle is made manifest in its songs. By the final track, "Know Hope," the light promised in the title has started to shine in.
"This album is intensely personal, dealing with many different subjects but all related to loss and trauma. The album is very full of coming to grips with my own failures and flaws, but also coming to grips with letting go of ways I have been hurt or let down. The album is full of atonement, apologies, and growth. Like many things in life, the process is ugly, but the hope is to arrive at better versions of ourselves in the end. Musically, it's the darkest and heaviest record in my discography. The more than three years it took to complete the album from writing to vinyl pressing were among the darkest and most confusing in my life. That is not to say the album is entirely dark. Just like those years, there's beauty and moments of serenity, but overall, …And Again into the Light is an album about clawing at the walls of the pit, struggling to climb back out of the dark."