LISTS
Ramshackle Mystery Tour: A Guide to Of Montreal's Early Years
By Jude Noel · March 21, 2022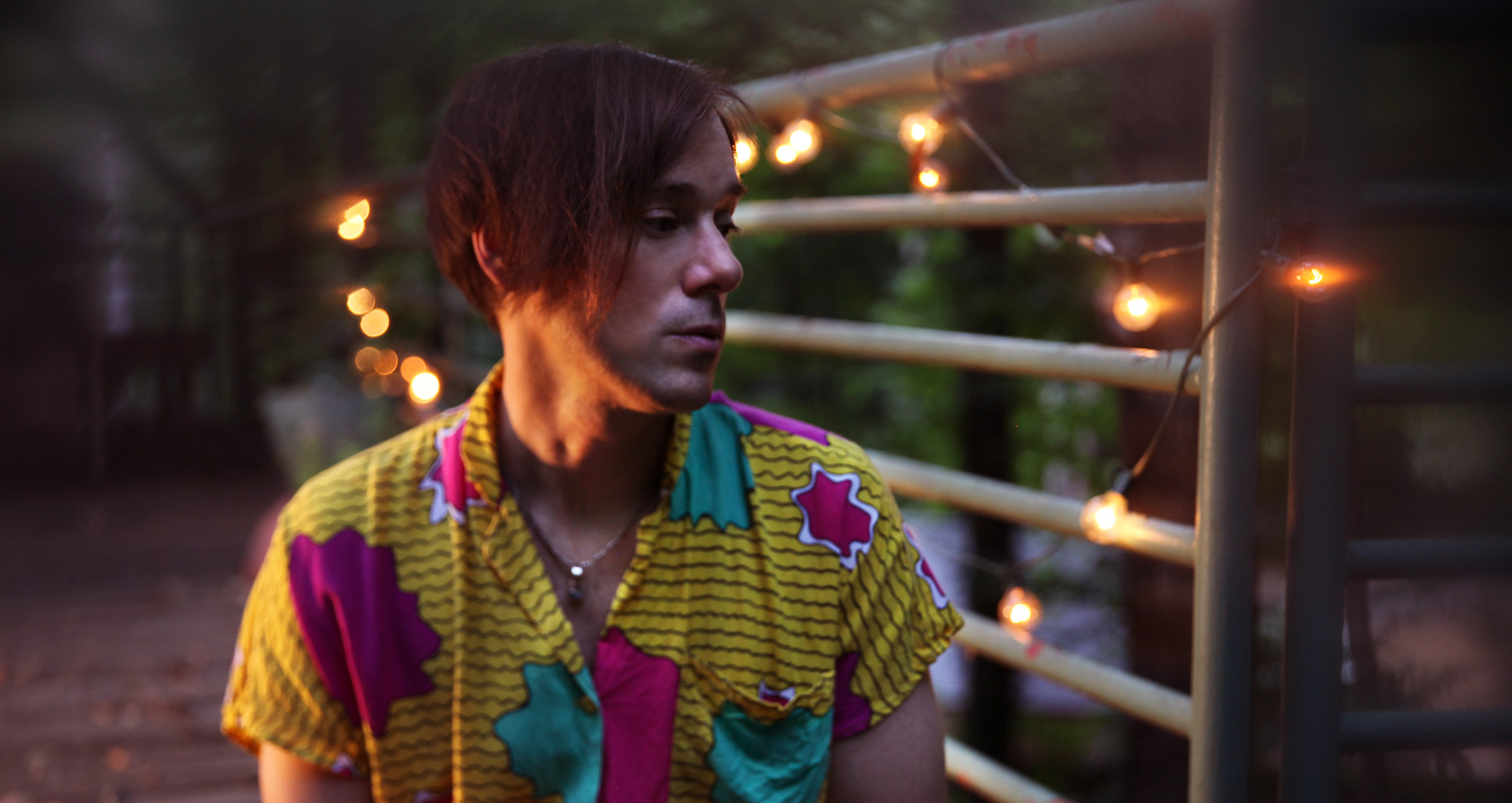 Closing in on 25 years since the release of their debut album, Of Montreal exists in a constant state of reinvention. Frontman Kevin Barnes, the band's only consistent member, emerged from the Athens, Georgia-based Elephant 6 collective in the late '90s, poring over classic psychedelic pop records and closely collaborating with the likes of Neutral Milk Hotel, Elf Power, and The Apples in Stereo.
While many of the scene's prominent groups would disband at the turn of the century or continue closely adhering to their jangly, retro aesthetic, Of Montreal hit an evolutionary stride during the '00s, embracing a complex blend of funk, prog, and synth-pop while cutting records at a rapid clip. Barnes would perfect his signature polysyllabic writing style and theatrical stage presence during the final years of the Bush administration, which unfortunately makes it easy to let the spectacle of records like Hissing Fauna, Are You the Destroyer overshadow the band's excellent early work.
Of Montreal's first five years of activity, which saw the release of seven full-length albums, showcase Barnes's ingenious songcraft on a smaller (but no less impressive) scale. Building on the brassy, tripped-out instrumentation of his peers, this early output includes some of the cutest indie pop music released since the dissolution of The Field Mice, anchored by an undercurrent of mystery. If you're less familiar with the band's lo-fi infancy, here's a guide to the essential work from The Early Four Track Recordings to Aldhils Arboretum.
---
While this compilation was released in 2001, The Early Four Track Recordings is something of a prequel to the Of Montreal canon. Mostly home-recorded while Barnes was in high school, the compilation looks back at the band in an embryonic stage, closely studying the fey innocence of 1960s psychedelic pop through the kaleidoscopic lens of late '90s postmodernism.
Even for Barnes, the record's lyrics are absurd—almost purely decorative—adorning herky-jerky jangle pop guitar with images of anthropomorphic telephones and banana cream spiderwebs. The experience can be cloyingly twee, yes, but Barnes is so committed to the bit it works. It helps that his instrumentation is equally weird, employing dissonant jazz chord progressions and an overabundance of drum fills. Though derivative of Brian Wilson and John Lennon, Barnes's demos are undeniably his own, hinting at the labyrinthine song structures and unconventional arrangements he'd explore in greater depth later.
The Early Four Track Recordings shines when Barnes avoids distraction and zeroes in on the hooks. "Dirty Dustin Hoffman Needs a Bath" and "Dustin Hoffman Thinks about Eating the Soap" (those are, unfortunately, their real titles) are still among his catchiest songs to date, laden with perfectly-harmonized oohs and ahhs.
Merch for this release:
Vinyl LP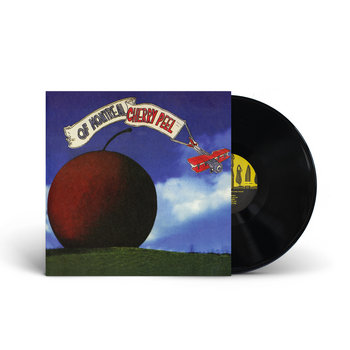 Of Montreal's 1997 debut record is arguably their most conventional effort. Though the twangy quirks of Barnes's early demos are still present, they're more smoothly incorporated into his indie pop vision, buffed out by intense vintage compression and anchored by more concrete lyricism. Cherry Peel isn't as conceptual as the work he'd produce later, but it is acutely fixated on love in all its forms. Barnes imagines living in a polygamous compound on "Don't Ask Me To Explain," toys with gender identity on "Tim I Wish You Were Born a Girl" and dabbles in magical realism with "Everything Disappears When You Come Around."
"Usually I try to write songs that will make me feel good, or get something off my chest," he told Flagpole Magazine in 1997. "Even though people might think the lyrics are cheesy, I always loved the '60s music the best. That was a time when people were writing really innocent songs."
Despite its fluffy exterior, Cherry Peel isn't without a few experimental flourishes, such as the kazoo-like hums on "I Can't Stop Your Memory" or the twanging sitar on "In Dreams I Dance with You." Like The Beatles's Revolver, this record dips its toe into the avant-garde while keeping the other foot firmly planted in the realm of pop. If you're unfamiliar with Barnes's work, it's the best place to start.
The Bedside Drama is a bittersweet comedown from Cherry Peel's sugar high. Its songs are sparse, often eschewing electric guitar for acoustic chords and the occasional splash of keyboard. Despite its soft and cuddly exterior, this record contains some of Barnes's darkest lyrics.
"All the devils in the world couldn't think up a more painful thing to be in love with someone who doesn't love you back," sings Barnes on "The Hollow Room," surrounded by adorable vocal harmonies and clarinet. Following the rise and fall of a fictional couple's romance, the record uses its intimacy to draw the listener in, making its heartbreaking turn feel all the more real.
Merch for this release:
Vinyl LP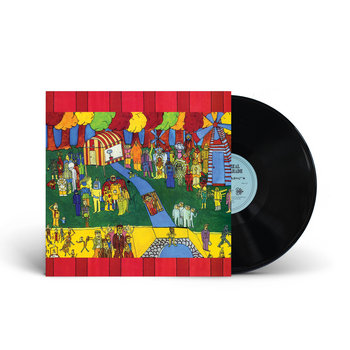 Conceived as a short story collection of surreal character sketches, The Gay Parade is a jubilant affair. Its credits feature a veritable Wrecking Crew of Elephant 6 affiliates, backing Barnes's vaudevillian tales with any instrument that crossed his path, from Julian Koster's singing saw to the clicking of typewriter keys. The band even sampled a particularly noisy clothes dryer to mimic the titular parade's march.
The Beach Boys have always been a major influence on Of Montreal, but The Gay Parade plays out like a full-fledged tribute to their 1967 album Smiley Smile. "A Neat Little Domestic Life" is unfiltered Wilsonian camp, backed by cartoonish a cappella vocals and ecstatic over tasks as mundane as vacuuming the rug. "Nickee Coco and the Invisible Tree," with its linear structure and orchestral rock 'n' roll production, could be a spiritual successor to "Heroes and Villains," indulging its creators's every whim to illustrate its lysergic story. By the time you've reached the album's spoken word outro, you might be rummaging through your pockets for a ticket stub—The Gay Parade feels like falling asleep at the theater, your unconscious mind making half-sense of its muffled surroundings.
Without the liner notes in hand, it'd be tough to guess that Horse and Elephant Eatery, released in 2000, was a compilation of Japanese bonus tracks and rarities swept from the cutting room floor. Save for a few fun detours into Dadaist radio play and Tin Pan Alley pop, the record is surprisingly personal for Barnes's early catalog. Opener "A Celebration of H. Hare" celebrates the collaborative relationship between Barnes and his brother David, who provides artwork for the bulk of the band's discography.
"Together we're making something incredible," he sings. "All of these things I make with you give my life meaning."
"True Friends Don't Want to Do Things Like That," bolstered by horns and shouted refrains, is a reflection on Barnes's own obsession with productivity, "reading [his] own biography every night" as he arranges album tracklists. Despite its introspective overtones, there are still plenty of eccentricities peppered throughout Horse and Elephant Eatery, like a miniature audiobook about baby spiders and an indie pop suite that imagines a miraculous resurrection at Barnes's funeral. Audio fidelity and genre vary drastically throughout the record; it's a fun grab bag to grow more emotionally attached to with each listen.
Loved The Gay Parade? Coquelicot Asleep in the Poppies takes its story-driven, progressive style to even greater extremes, fitting each of its 22 psych-pop vignettes into a grand fantasy narrative about dreams. Patchwork songs like "Rose Robert," which interrupts a woozy country-folk tune with frantic chamber music interludes, foreshadows the fractured funk design of later records like Skeletal Lamping.
"I really like the freedom you have when you work on that level," Barnes said of Coquelicot in a 2008 interview with Paste, "where a song can contain six different key changes and all these tempo changes, and it doesn't matter if it makes sense."
It's the messiest of Barnes's early works, and not all of his grand experiments—like the 20-minute piano piece "Hopeless Opus"—pay off. That's kind of the point, though. Coquelicot is so winsome it's occasionally scary, holding twee pop up to a funhouse mirror until it's distorted beyond recognition. "Let's Do Everything for the First Time Forever" is the album's standout single, a breezy oasis of sincerity amid high-concept chaos.
2002's Aldhils Arboretum concludes the first chapter of Barnes's career. It's a polished return to the quirky, singles-centric ethos of The Early Four Track Recordings, keeping its songs brief and focused. Songs like "Jennifer Louise" and "Pancakes for One" pare Of Montreal's typically lavish arrangements down to jangly guitar, drums, and organ, hearkening back to the sound of The Kinks in their prime. Though not a landmark in their catalog, Aldhils was a necessary reinvention for the band, laying a foundation of tight songwriting for 2004's Satanic Panic in the Attic, enhanced by electronic production and dripping in newfound cynicism. Closer "Death Dance of Omipapas and Sons for You," acid-washed by a phaser effect and glistening with double-tracked guitars, bridges the gap between eras, mutating Of Montreal's sound in real-time.