LISTS
Six of the Best and Strangest Nuclear Blast Titles on Bandcamp
By Jon Wiederhorn · September 22, 2020
Becoming a tastemaker for mainstream and experimental metal wasn't even a ghost of an idea for German metalhead Markus Staiger in 1987 when he launched the indie label Nuclear Blast. He named the venture after his favorite band, Santa Cruz hardcore group BL'AST!—the "Nuclear" prefix was added for extra bang.
Many such labels have quickly faded to dust and, indeed, Staiger's early signings were unremarkable. Yet his persistence was noteworthy; he released 12 titles between 1989 and 1990. By the dawn of the new millennium, Staiger's appreciation for underground and commercial metal, as well as his ability to capitalize on market trends, paid off. In addition to releasing albums by his early favorite thrash and death metal acts, he recruited the best of the Swedish death metal, Norwegian black metal, and orchestral goth metal scenes.
The reputation Staiger developed by nurturing bands like Meshuggah, In Flames, and Dimmu Borgir earned Nuclear Blast the respect and influence to entice other big-name bands, and it wasn't long before the label was one of the biggest players in metal. Over 30 years later, Nuclear Blast is ground zero for many popular metal bands, including Suicide Silence, Hatebreed, Soulfly and Nightwish. In addition Staiger continues to mine the waters to sign adventurous and unconventional groups such as Oranssi Pazuzu, Earthless, and Opeth.
Here are six of the strangest, darkest, and most enjoyable Nuclear Blast titles.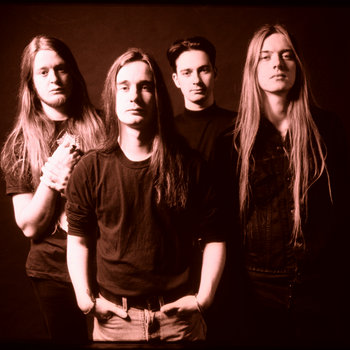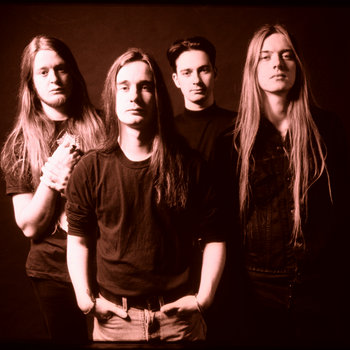 A pioneering band in grindcore (not to mention the forefathers of the grindgore subgenre), UK miscreants Carcass shook the underground from 1985 to 1995. A reunion seemed unlikely after drummer and co-founder Ken Owen suffered a brain hemorrhage in 1999; even after he recovered, he was unable to play the band's material. With Owen's blessings, Carcass reformed in 2007 as a touring group. Then, they started working on their long-overdue fifth full-length Surgical Steel, which came out in 2013. Instead of taking over where the left off, following the mainstream thrash of 1996's Swansong with an easily digestible album, Carcass combined the melodic death metal accessibility of 1993's Heartwork with the more unhinged and chaotic songwriting of the highly acclaimed 1991 album Necroticism – Descanting the Insalubrious, resulting in a surgically precise, imminently listenable release that skillfully straddles the razor wire between tumultuous extremism and aggressive, intense composition.
Five years after entrenching themselves as a psychedelic, instrume(n)tal jam band with their third album, the sprawling, electrifying From the Ages, San Diego supergroup Earthless flipped the script, delivering Black Heaven: a driving record packed with breakneck verses, catchy choruses, and strong vocals. Instead of drawing heavily from Krautrock and space rock, Earthless plant themselves on terra firma, with trenchant power chord riffs, freewheeling rhythms, and soothing, vibrato-laden vocals that sound like a cross between Mark Lanegan and Josh Homme. In contrast to Earthless' earlier output, Black Heaven plays like an unlikely hybrid of Jimi Hendrix, Grand Funk Railroad, and early Rush. This lysergic-laced atmosphere is contrasted with unfussed stoner fare on the blazing, effect-laden title track, and the heavy-lidded, gently weeping "Sudden End." If nothing else, Black Heaven offers veteran musicians (two of whom play in Black Crowes and Off!, respectively) a glut of new flavors to shake up the crowd between all those excursions into deep space.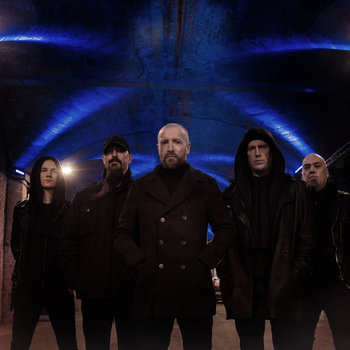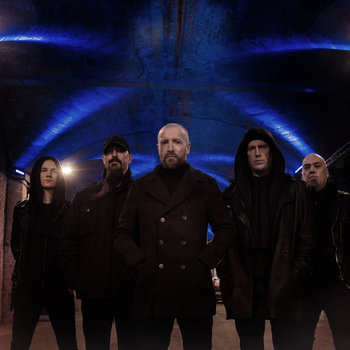 "No celebration for the damned/ One last defiance on command," growls Nick Holmes, less than a minute into Paradise Lost's 15th full-length album, Obsidian. While the lyric encapsulates the rebellious but ultimately doomed vibe of the album, it's the near-suicidal goth vocals Holmes exhibits later in the song and throughout the record that exemplify Paradise Lost's current mind frame. At their cheeriest ("Ghosts"), the band resembles the dolorous Sister of Mercy sans drum machine. More often, however, Paradise Lost adopt the misery-stricken tone of My Dying Bride, embellished with the occasional use of synth, strings, and choir. Paradise Lost's 2017 gloomfest, Medusa, may have been bleak, but it was song-driven and filled with hooks. By contrast, Obsidian cuts deeper and is more contemplative, leaving the listener stewing in contempt and hopelessness as a dichotomy of clean and growled vocals; dissonant and euphonious guitars; and poetic but despairing verses spiral around them.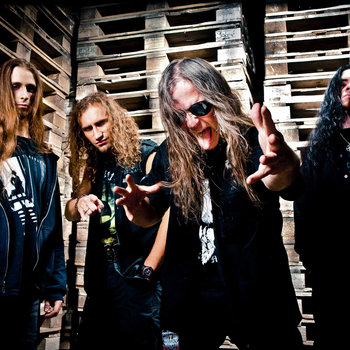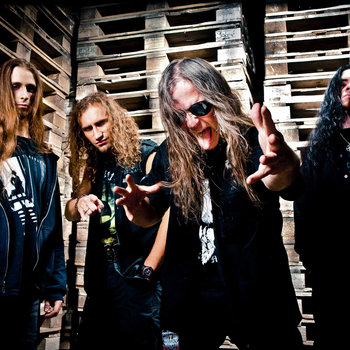 For 40 years now, Piotr Paweł Wiwczarek, Vader's founding guitarist and vocalist (and only remaining original member), has kept the Polish death/thrash band alive and ripping despite numerous lineup changes and directional shifts. With the group's 14th full-length studio album, 2016's The Empire, Vader strips down their sound and adds extra crunch to their palm-muted guitars, creating an unrelenting 33-minute-assault. Gone are the extended song intros and atmospheric midsections, replaced with an endless barrage of simple, effective riffing and enough rhythmic variation to keep heads banging. Drummer James Stewart offers a diverse range of double-bass, thrash, and blast beats that turbocharge some of the more repetitive guitar parts and the lead work of Marek "Spider" Pająk is fast, fluid, and tuneful, providing welcome flair and finesse to a fairly straightforward album.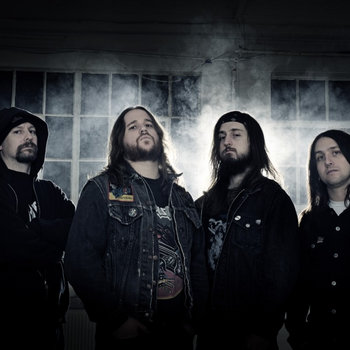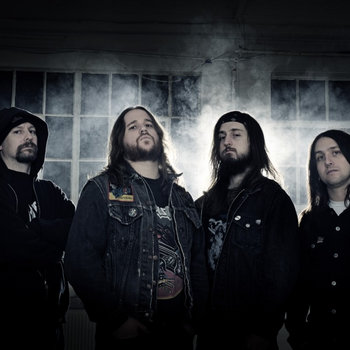 Some humor-driven bands are great for a little while, but pretty soon the joke wears thin and if the music doesn't carry the tunes there's little left to enjoy. Crossover thrash/metal party fiends Municipal Waste seemed to suffer this fate with the fast and sloppy Massive Aggressive, which lacked the goofball charm of its predecessor, 2007's The Art of Partying. Then, the band underwent a career-rejuvenating makeover (of sorts) on 2012's The Fatal Feast (Waste in Space). Throughout the album, the band mix angry, rebellious songs with juvenile drinking tunes and cuts about "B" grade horror movies and sci-fi flicks. More importantly, they improved musically, starting the album with a John Carpenter-style synth intro ("Waste in Space") and evolving through 16 short tracks that are tighter and better arranged than those on Massive Aggression. Overall, the lyrics are less blatantly amusing than in the past, even if lines like, "It's not murder if we all play a part/ He had it coming from the very start/ Let's kill the captain and stuff our face" ("The Fatal Feast") bring the sadonic humor. For The Fatal Feast Municipal Waste strived to evolve, but still didn't take themselves seriously, which could serve them well—at least until they get sober.
Merch for this release:
Cassette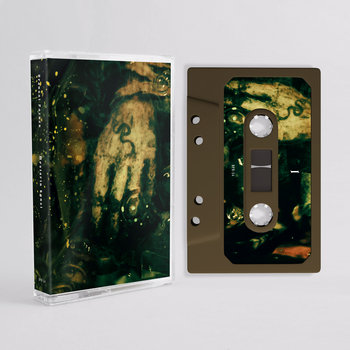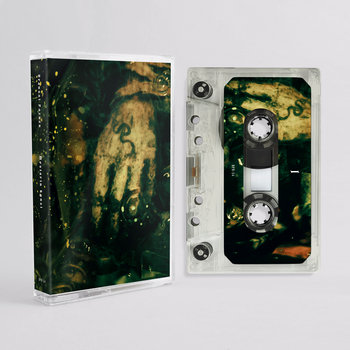 One of the strangest and most inventive outfits this side of Japan's Sigh, Finnish space explorers Oranssi Pazuzu inhabit a realm somewhere between H.P. Lovecraft's demon-strewn outer voids and the blankness of empty space. Combining elements of black metal (especially the vocals), prog-rock, space rock, jazz, and psychedelia, Oranssi Pazuzu craft jarring, meandering compositions using conventional instruments in entirely unconventional ways. The band's fifth offering, Mestarin Kynski, is their most experimental and least metallic release, yet it's still as unsettling as anything by Mayhem or Darkthrone. Relying largely on syncopated beats, elongated, ethereal guitar lines, gradual rhythmic progressions, and nightmarish sound effects, the album unravels like the score of an unmade Lars von Trier film. Indeed, much of Metarin Kynski is oddly cinematic, see-sawing between drifting ambience and bursts of noise. "Taivaan portti" features rapid-fire beats, churning guitars, and black metal gurgles echoing from the void; "Oikeamielisten Sali" resembles an off-kilter melange of Goblin, Jesus Lizard, and Sunn O))). Elsewhere, "Kuulen ääniä maan" proves redolent of the scary boat trip music in Charlie and the Chocolate Factory, only wrapped in short-circuiting industrial beats and galactic blips and bleeps. Roll over Hawkwind and tell Blut Aus Nord the news.