LISTS
New Lives: Experimental, Folk, and Jazz Artists Revitalize the Live Album
By Jesse Jarnow · July 27, 2020
The live album lives on, progressing alongside advances in recording technology, distribution, and—perhaps paradoxically—the current shutdown of live music itself. For musicians whose work exists primarily as performance, improvised or otherwise, the closing of venues has been nothing short of catastrophic. These circumstances have forced the live album into its newest stage of evolution: a way for artists to maintain both momentum and income while they're stuck at home.
The last few months have seen a flourishing of live releases that highlight the nuanced ways in which musicians stake out creative spaces and opportunities on stage. Live recordings were featured on commercial 78s as early as the 1930's, and the earliest official live albums by jazz and folk artists in the '50s helped drive the burgeoning LP market. New modes came for the eras that followed, from powerful documents of performing artists (like James Brown's Live at the Apollo) to gatefolded, part-faked-in-the-studio sprawl (like the original Woodstock soundtrack). With the invention of ever-cheaper high-quality recording and duplication gear, live cassettes, and CD-Rs became merch table staples that seemed to bridge the gap between noncommercial, fan-made recordings and ever-present illicit bootlegs. In the new live album revival, labels and artists have found space for all of the above.
In the same way that the term "album" has long outlasted the physical books that once stored 78s, "live tape" (and, of course, "mix tape") have become platforms more culturally durable than tape itself, though plenty of artists put out actual live tapes, too. For established musicians, it's a way to release material at a time when it might not be possible to record in a proper studio, let alone perform. For many, it's a kind of standalone creative expression by itself, with a great recording of a great performance being a happy and monetizable byproduct. For smaller artists who don't often tour beyond their regions, it's also a way to get their on-stage performances to new and distant listeners. The democratization of the live album has arrived.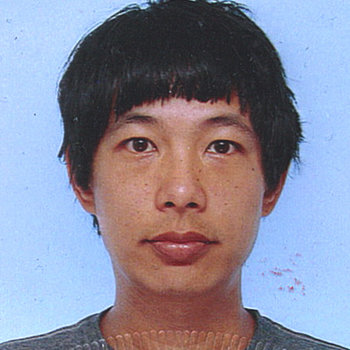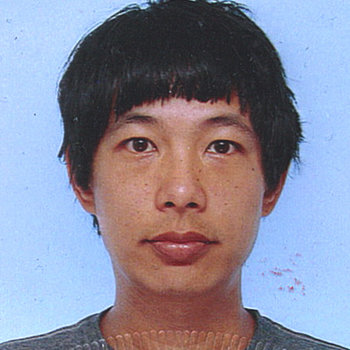 Dustin Wong's three recent live sets (recorded on consecutive nights opening for The Mountain Goats earlier this year) are a thrilling and colorful progress report since Ponytail's 2011 dissolution. Guitar loops, floating drones, and backwards-masked figures blur into bright melodies and moments of pure sound that are hard to match to an electric guitar. Through early solo albums like Infinite Love, as well as live sets, Wong painted most often in shorter joyful bursts of unexpected sonic shapes with succinct conclusions. Now, following his ongoing collaboration with Takako Minekawa, Wong's solo playing stretches into more expanded forms, often bending well past the 10-minute mark, so busy it sometimes achieves a paradoxical stillness.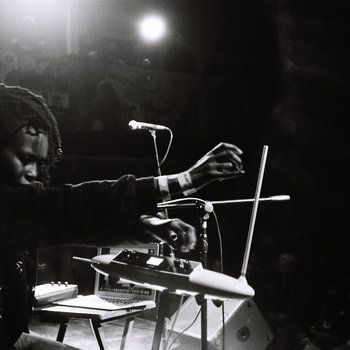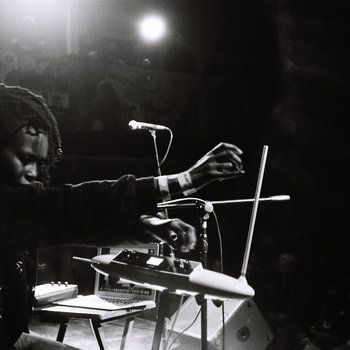 Merch for this release:
Compact Disc (CD)
A powerful meeting of contemporary Afrofuturist heroes Nicole Mitchell and Moor Mother, recorded in Utrecht in 2018, Offering captures rich cascades of improvised electronic—chiming, skittering, blaring, droning—alongside Mitchell's flute and Moor Mother's voice. Both have been busy in recent months, continuing their ongoing projects connecting contemporary sonic and lyrical threads to the vast lineage of cosmic and spiritual Black jazz. The Philadelphia-based Moor Mother has issued a stream of releases (most recently a new collaboration with Yatta) and the Pittsburgh-based Mitchell also released EarthSeed, a 2017 live set with the all-star Black Earth Ensemble documenting the newest installment of Mitchell's ongoing project with lyricist/vocalist Lisa E. Harris inspired by sci-fi writer Octavia Butler.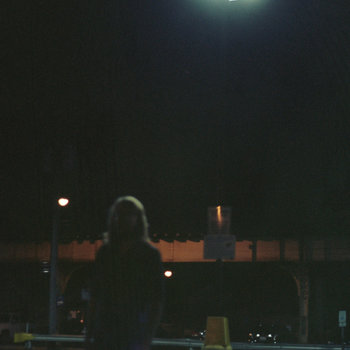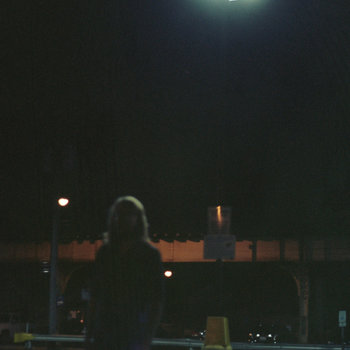 From the new weird American underground are three improvised sets from one evening in the summer of 2019 (only a year ago, but it feels decades in the past) at Tubby's in Kingston, NY. Turner Williams Jr.'s solo project, Ramble Tamble, drones blissfully, eventually overloading on electric bouzouki and shahi baaja. But the glow really begins with the Powers/Rolin Duo. Also the creators of a beautiful recent studio album as well as a collaborative cassette with percussionist Jayson Gerycz, on this live set, Jen Powers' hammered and bowed dulcimer and Matt Rolin's 12-string acoustic guitar create a sympathetic shimmer. Williams is welcomed to the gentle fray when he joins for a subsequent 17-and-a-half-minute piece that arcs from calm to chaos, a luminous sound shelter perfect for a summer day—or anytime at all.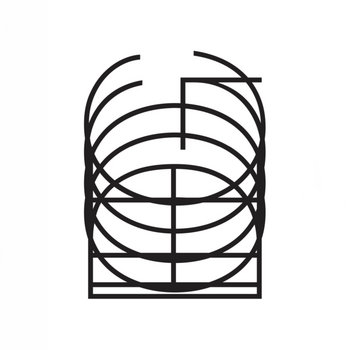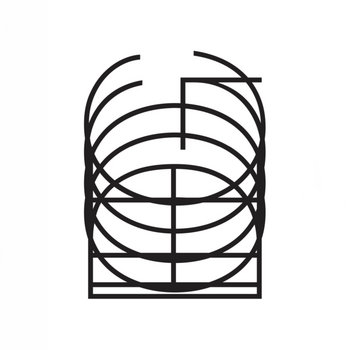 Susan Alcorn's pedal steel guitar appears everywhere and nowhere on The Heart Sutra, recorded during a 2012 Issue Project Room residency in Brooklyn. There is nothing casual about cellist Janel Leppin's eight arrangements (plus one by violist Eyvind Kang), which translate Alcorn's nuanced bends, slides, whispers, and extended techniques into avant-chamber music. Holding a quiet tension between healing glissandos and bristling disruptions, The Heart Sutra is live music in the classical sense, created for the occasion of a specific performance. Alcorn's pedal steel emerges as an ambient ghost between voice, bass clarinet, and other tonalities that draw out the richness of the compositions, normally confined to a single (albeit absurdly complex) instrument. Alcorn and Leppin's ongoing collaboration can also be heard on Sister Mirror, a recent live cassette from a duo improv set in Baltimore the same year as Alcorn's Issue Project Room residency, capturing a quiet, close conversation between the two.
Chris Forsyth / Dave Harrington / Ryan Jewell / Spencer Zahn
First Flight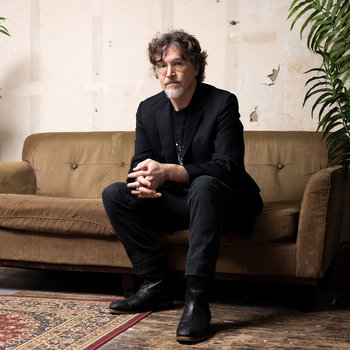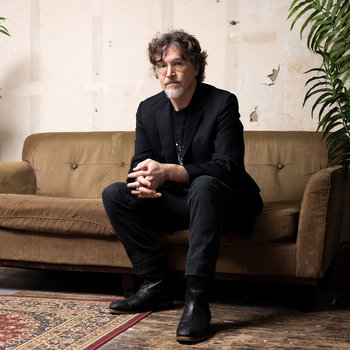 Merch for this release:
Vinyl LP, 2 x Vinyl LP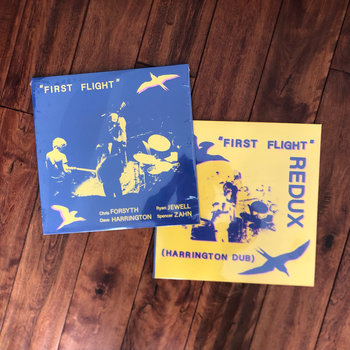 Guitarist Chris Forsyth was well into the new live album era when he had to shut down both his own touring and his Philadelphia venue, Jerry's on Front. A deep-zoned improviser with classic rock DNA, Forsyth's latest is from a September 2019 residency at New York's Nublu, a one-night-only (so far) lineup featuring electronics-bent jazz guitarist Dave Harrington. A pair of nearly 20-minute free jams float from pocket to pocket, as if Television set course for the Marquee Moon and went space truckin' instead. Forsyth is part of an ecosystem of musicians that have embraced live recordings. His May release, Peoples Motel Band, found him (alongside ever-resourceful drummer Ryan Jewell) in full kosmische mode with Garcia Peoples. They've put out two live tapes of their own this year, including @ Union Pool 3.10.20, their last show before the COVID-19 shutdown and a classic document of jams-in-progress complete with segues and unrecorded new songs.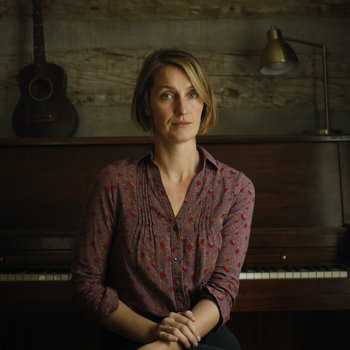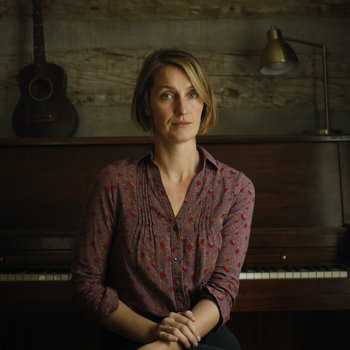 A live record in the classic folk lineage, Joan Shelley's Live at the Bomhard showcases exquisite performances by powerful musicians. At the center are Shelley's breathtaking voice and songs, which are haunted by thoroughly modern ghosts; it's music with many precedents that somehow manages to live fully in the present. Shelley's Best Hands band features a number of musicians that loom large in the new folk underground, including guitarist Nathan Salsburg (also a curator at the Alan Lomax Archive), song-scholar Jake Xerxes Fussell (on bass), and drone banjoist Nathan Bowles (playing drums). Recorded in December in Louisville, they are joined on vocals by Will Oldham, another Kentucky songwriter with a penchant for making ancient musical moves feel current.
Creators of an exceptionally deep catalog brimming with full-lengths, collaborations, and 7″s stretching back to the mid-'90s, Deerhoof are also an explosive live band unafraid of deconstruction. Recorded at last year's Winter Jazzfest, the New York quartet are joined for five songs by Wadada Leo Smith, longtime trumpet player with the Association for the Advancement of Creative Musicians. Nothing stretches too far—though Deerhoof are already pretty out there to begin with—but tightly-wound studio shreds like "Last Fad" and dreamy drifts like "Mirror Monster" (both from 2014's La Isla Bonita) crack open equally for Smith and Deerhoof to manifest new atmospheres.
Merch for this release:
Cassette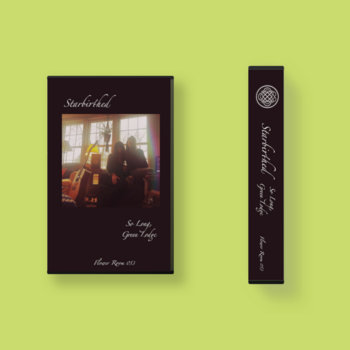 An early exemplar of the livestream-to-live-album pipeline, Starbirthed's So Long, Green Lodge is one of many doorways to Flower Room Records, the hyper-prolific Maine-based label of Ash Brooks and Matt LaJoie. With a constant flow of drone pieces, uplifting hypnagogic jams, musical star charts, archival digs, and live transmissions—almost entirely by Brooks and LaJoie, together and apart—the pair's output sometimes feels akin to hanging out in a shared imagined space, a blissful faraway grotto lush with sound. (And, in the case of one of LaJoie's last pre-lockdown gigs at the Montauk Salt Cave in Manhattan, an actual grotto, now a subscriber exclusive.) So Long, Green Lodge is a final dispatch from their now-former headquarters, a gentle fabric of patient bells, prayer bowl, murmuring percussion, guitar loops, and Brooks' voice, calling from the other side.
Merch for this release:
Cassette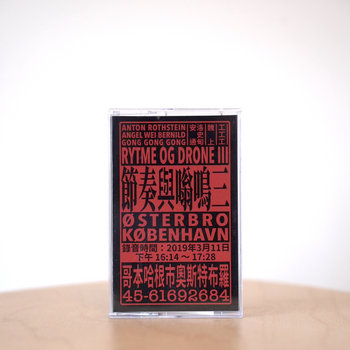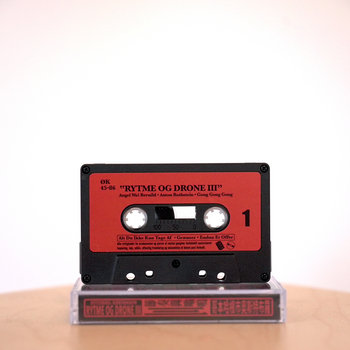 In the studio, the Beijing-based guitar/bass duo of Gong Gong Gong create an ecstatic throb, sometimes sounding like an oversaturated Velvet Underground live tape with inaudible drums. But, on actual live tapes, guitarist Tom Ng and bassist Joshua Frank are also inveterate collaborators. On their newest Rytme Og Drone installment, recorded in March 2019 in Copenhagen, they're joined by drummer Anton Rothstein and percussionist Angel Wei Bernild. Perhaps owing to more musicians holding down the pulse, the standard Gong Gong Gong groove widens here into fuzzy spaciousness, as on the slow-burning "Tågens Klarsyn 狂亂之間," and gets thrillingly hyperkinetic on the closing "Fatalitetens Form 致命的形狀." Ng's previous band, the more traditionally psychedelic trio The Offset: Spectacles, also has several new virtual tapes, including a 2011 show with a spiky cover of Velvet Underground rarity "I'm Not A Young Man Anymore."