LISTS
Ten Bands Keeping the Gears of Industrial Music Grinding
By Joseph Schafer · October 26, 2017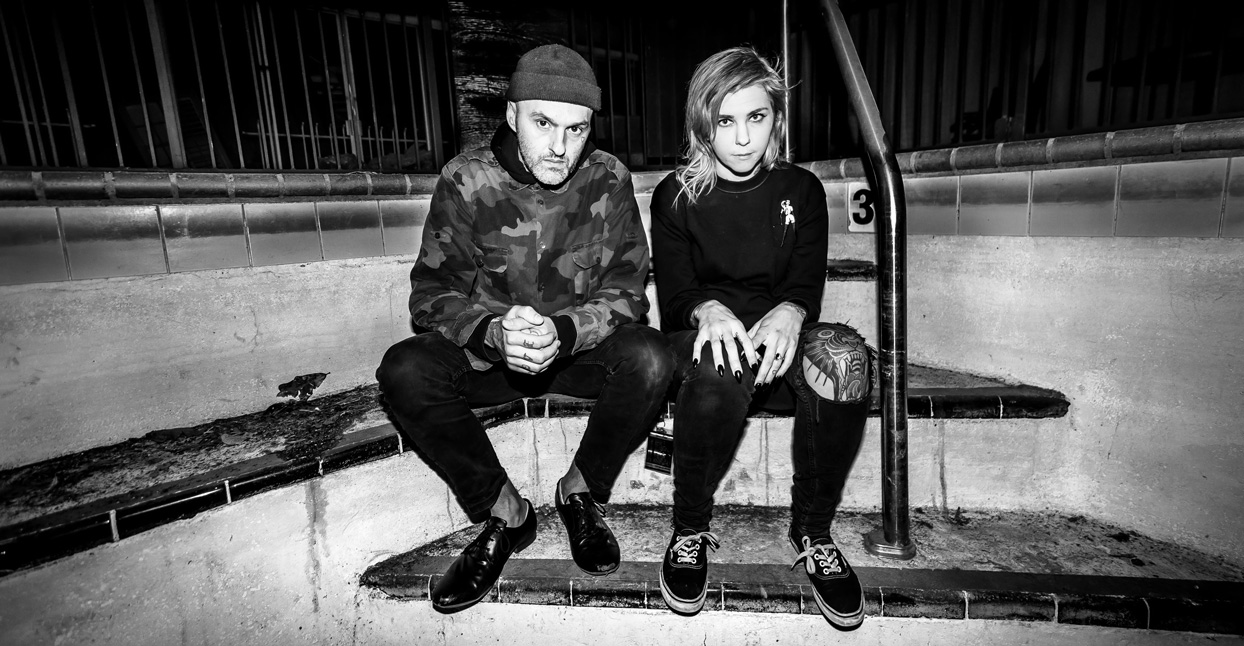 Though it's hard to pin down an exact date, it could be argued that industrial began in the late '70s, when performance art groups and Dadaist thinkers took then-nascent experimental musical techniques from academia and set them in a confrontational musical context. Groups like Cabaret Voltaire and Throbbing Gristle used pre-recorded samples and loops made from physically cut-up tapes to make intentionally unsettling music, and found acceptance in the punk rock world while doing so.
One decade later, the music they pioneered spread like shadow. Industrial's tendrils began working their way into multiple genres: electronic dance music, ambient, heavy metal, and pop. Depeche Mode sampled backfiring engines and illegal explosives to give their pop compositions on the album Black Celebration weight. That album remains a remedy for the too-sunny poptimism of their new wave contemporaries. Ministry laid similar electronic elements over a backdrop of thrash metal guitars and high speed drum patterns on their landmark record The Land of Rape and Honey.
Modern industrial covers as much sonic territory as jazz and rock. It contains so many styles that describing what they have in common can be difficult. In general, the genre abides by a few organizing principles. Industrial necessarily involves electronic instruments and, in some way explores man's relationship with machines. The genre's aesthetics contrast the way humans fantasize about technology with the real effect that industrialization and computers have on the world around us. Industrial music also tends to adopt a nonconformist or anti-authoritarian posture, commensurate with the science fiction stories and punk music that inspired it in the first place.
Industrial hit its commercial peak in the early '90s with the prominence of Wax Trax! records in Chicago and the quadruple-platinum success of Nine Inch Nails. The Chicago sound and Trent Reznor's discography remain critical gateways into the genre, but only touch on a handful of industrial's permutations. Industrial continues to inspire popular music—bands like Death Grips and clipping. blend it, to potent effect, with hip-hop. But it mostly remains a fringe interest. Even so, the rise of cheap recording technology and software has allowed a whole host of young musicians to carry the genre forward while remaining true to its countercultural roots. Listed below are 10 artists whose music showcases the stylistic breadth and vitality of industrial music circa now.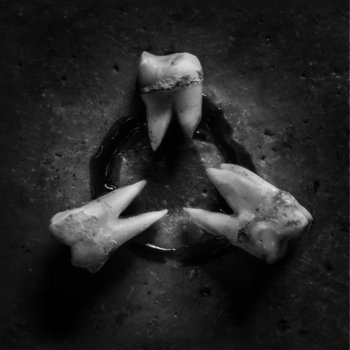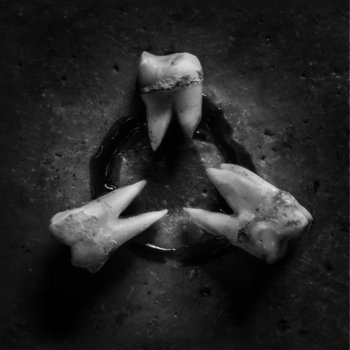 Merch for this release:
Compact Disc (CD), Vinyl LP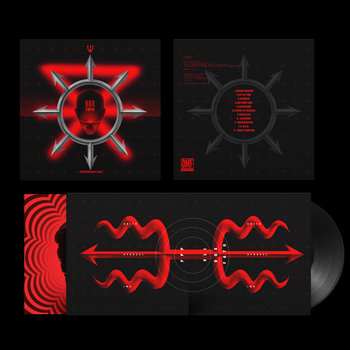 Probably no industrial act in the past three years has experienced the same level of crossover success as 3TEETH. An opening slot for Tool in 2016 cemented their mainstream appeal, and established them as a club circuit headliner before they had written their second LP. The Los Angeles outfit double down on the metal-influenced sound that made Wax Trax! the temporary epicenter of forward-thinking aggressive music. Their new album, <shutdown.exe> expands on the bare-bones aggression of their self-titled debut with operatic samples and more overtly heavy metal rhythms.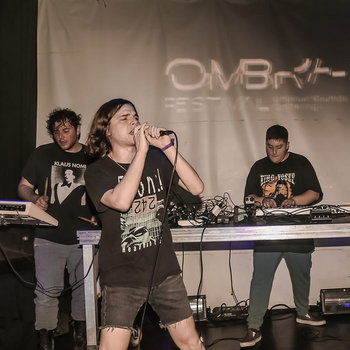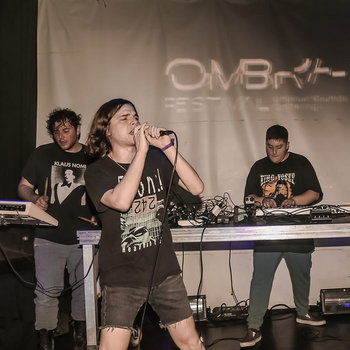 Seattle's Chrome Corpse err on the dance-oriented side of industrial music. But where that style mostly plays things straight, with driving rhythms and steady, purplish synths, Chrome Corpse throw a few curve balls. While songs like "Roadkill" and "Bonecrushed Neurospasm" boast plucking processor arpeggios and straightforward beats, as the album progresses, the songs get longer and more oppressive; "A Sea of Malfunctioned Brains" builds soundscapes from white noise. Distorted vocals intermingle with vocal samples throughout, sounding more like the howls of wild animals or authoritarian monologues than any sort of pop vocal.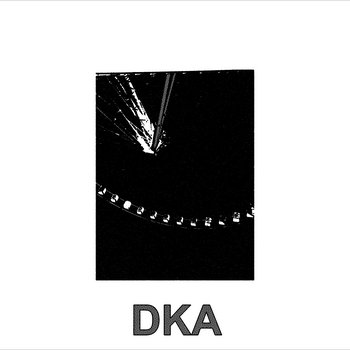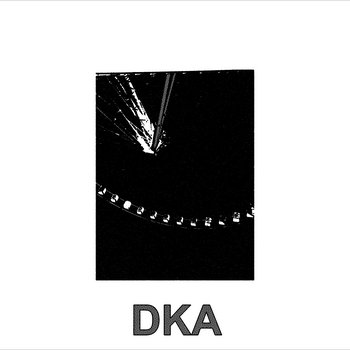 Merch for this release:
Vinyl LP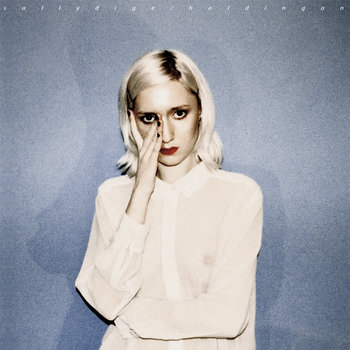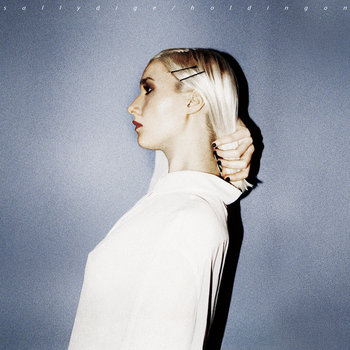 Sally Dige's career has taken her from Vancouver to Berlin, and from music to fine art and video production. Her commitment to analog technology and craftsmanship unites her various projects under a single aesthetic: minimal, but deep by design. Case in point, she composed her new album Holding On with a single synthesizer, but layered each sound hundreds of times. Dige's simple tunes, introspective lyrics, and suffocating atmosphere recall the mid-'80s glory days of industrial's mainstream pop aspirations.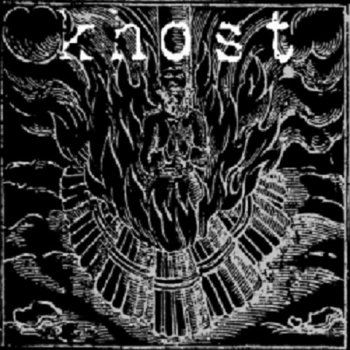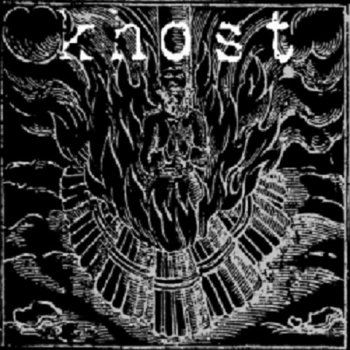 Merch for this release:
Compact Disc (CD), Cassette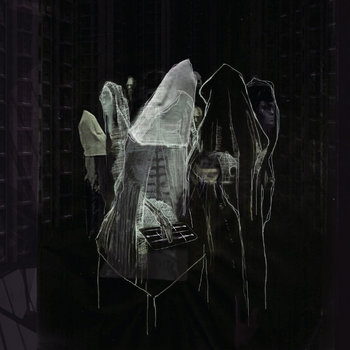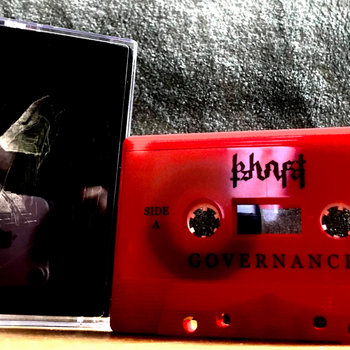 Birmingham duo Khost trace their roots back to the time when industrial began congealing from the harshest bits of post-punk. Damian Bennett played with pioneering industrial hip-hop act Techno Animal and harsh jazz outfit 16-17 in the early '90s. His musical partner Andy Swan began even earlier. He formed the band Final with Godflesh mastermind Justin Broadrick in 1983, and the doom metal-ish industrial dirges of those bands live on in Khost albums like Copper Lock Hell and this year's Governance. Samples of Japanese dialogue and Arabic folk singing drift like dust between droning riffs and drum samples intended to sound like hanging slabs of granite.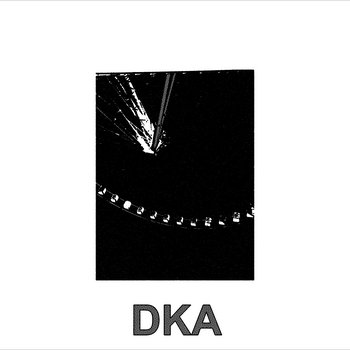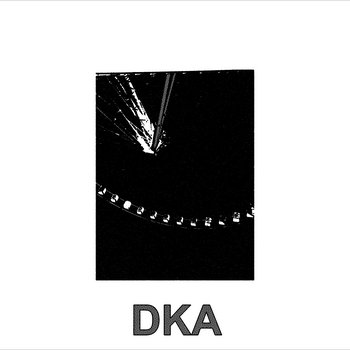 Brisbane twin brothers Chris and Sean Campion describe their band Multiple Man as "firm handshake electronic body music." Electronic Body Music, or EBM, is the dance music-oriented wing of the industrial genre; too often it boils down to straight-up club music, with a vague "gothic hacker" aesthetic. That's where the "firm handshake" bit comes in. The Campions apply a take-no-prisoners approach honed from their time in Australia's hardcore punk scene. They write songs quickly, ignore music theory, and accent the most bracing rhythmic aspects of the genre. Their debut LP, New Metal, takes Lords of Acid, strains out the cheesy sexual camp, and leaves behind distilled club music for the economic apocalypse.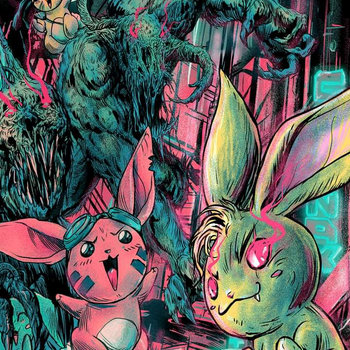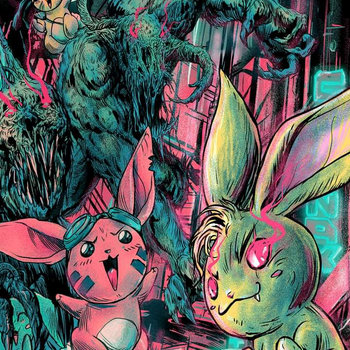 J.P. Anderson, also of Rabbit Junk, originally released this minor classic for free in 2010, at the height of Occupy Wall Street. The Named updates the sound of Nailbomb (whom Anderson covers) with gabber beats and anti-capitalist vitriol that could only exist after the 2008 financial crash. Songs like "Young.Broke.Pissed." still sum up the sentiments of an entire generation of disenfranchised Americans. Anderson occasionally hints at a second The Named record in the future, but for now the project's sole album remains a hidden industrial gem.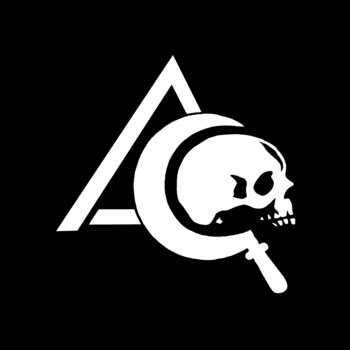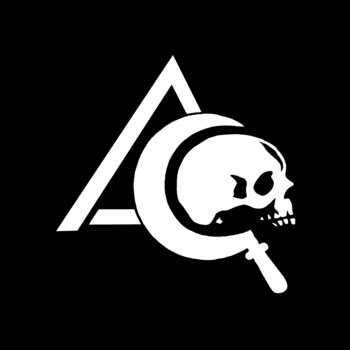 Austin's Street Sects hold court at the same intersection of industrial and noise rock where Steve Albini's Big Black once stood. Brutish and nasty, the songs on their 2016 debut record End Position turned parables about substance abuse and violent crime into quick bombing runs. Until recently, the band's mostly composed with samples, but this year's Rat Jacket EP adds guitar melodies and negative space to their percussive mix without dulling the band's edge.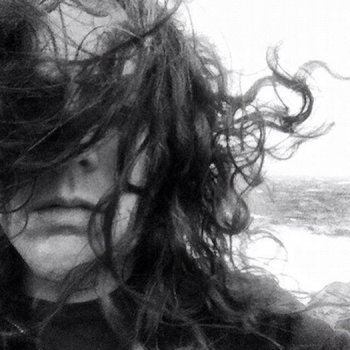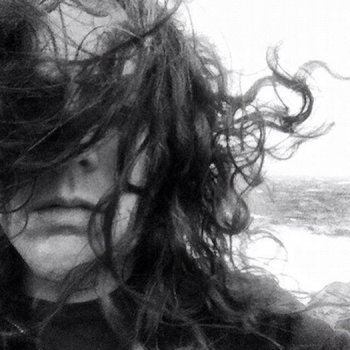 At their best, The Ugly Facade embody the most accessible attributes of industrial music. The Texan outfit also borrow liberally from other genres, including folk, gospel, and alternative rock. "Just Another Little Bitty Suicide" from their Many Waters EP even quotes Peter Gabriel's "Sledgehammer." In less capable hands, this mix of influences would clash with one another and create an incoherent mess. But The Ugly Facade's Jeremiah Johnson is an exceptional songwriter. Sinking Anthems, his last full-length, is the most compulsively listenable album on this list.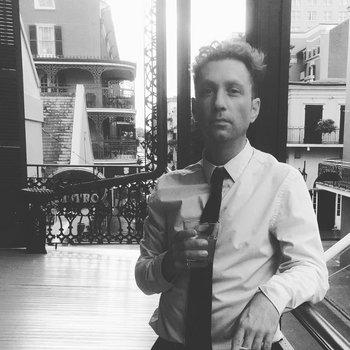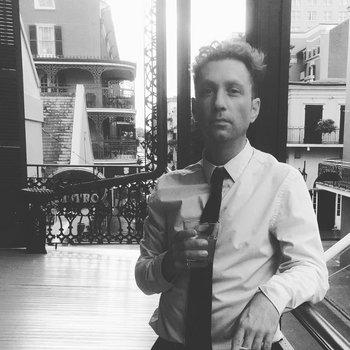 Merch for this release:
Vinyl LP, Cassette
On paper, Xander Harris scans like a collage of references: Sole member Justin Sweatt took his name from a character in Buffy the Vampire Slayer, and he named his LP New Dark Age of Love after a song by experimental industrial greats Coil. Sweatt's debut LP Urban Gothic predicted the current synthwave craze, but his newer material lets in more light. His latest LP, Termination Dust uses minimal melodies and crisp samples to create a clear and meditative atmosphere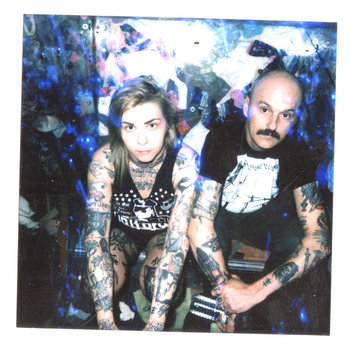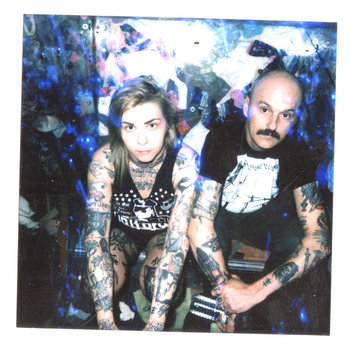 Most groups in this list de-emphasize vocals, or omit them entirely. Los Angeles duo Youth Code puts singer Sara Taylor front and center in their compositions. Her punk-ish delivery allows the band to slot in easily with diverse bands like hardcore up-and-comers Code Orange or goth diva Chelsea Wolfe, both of whom the band has toured with. The clear programming on their album Commitment to Complications aims for the reptile brain. Where some industrial acts encourage contemplation, Youth Code only asks for more aggression.
-Joseph Schaefer