LISTS
New Global Sounds: August 2016
By Isabela Raygoza · August 25, 2016
In our constant search for new musical discoveries across the globe, we've rounded up some of the most intriguing and exciting sounds to be released in recent weeks. Delve into the glowing, supple productions of Ecuadorian visionary Helado Negro, and take a trip back in time with Teck-Zilla x Allen Poe from Nigeria and Kentucky. Then, go out and ignite the dance floor with the fierce salsa grooves of Colombia's feisty La Mambanegra.
Braille Face—Kōya (Australia)
A self-described "exploratory ambient pop" singer/producer, Melbourne's Braille Face (née Jordan White) brings serenity and turbulence to Kōya—and, in doing so, rises above the pop culture fray. He explores human consciousness over downtempo grooves in the melancholy "Backwards/Medicated," which drifts along slowly, carried by sharp, insistent percussion and bathed in moody electronics. A touch of drum and bass and twinkly atmospherics drive "Glow." The chilling "Because" is built on a base of bare, plaintive piano. White's lyrics are raw and dark, but the spotlight is always on his stirring collision of jagged rhythms with blissful techno.
La Mambanegra—La Mamba Te Invita EP (Colombia)
La Mambanegra.

Photo by Karol Pico.
The spirits of '70s New York City salsa and Colombian folklore are alive and well in the dance-driven La Mamba Te Invita EP by Cali-based party-starters La Mambanegra. Larger-than-life choruses and commanding rap vocals lead the way in the lively "Barrio Caliente," and elements of rumba and Cuban son abound in "Cantara Para Vos." The four-track EP celebrates tropical music in all its vivacious glory, while boasting optimistic yet barrio-style lyricism that's bound to make hips swivel.
Interrupt and Tenor Youthman—We Rule The Dance (UK)
When infectious dub meets rocking roots reggae on Interrupt and Tenor Youthman's stellar new full-length, the results are irresistible. Proving to be one murderous beatmaking duo, this ballsy troupe from London open with insatiable one-drop rhythms and head-spinning electro beats on "We Rule The Dance," then captivate with rock steady synth stabs and a twinkling backdrop in "International." Ladies and gents, make way for the new kings of the reggae dance floor.
Brazilian Singers/Los Belkings— "O Telefone Tocou Novamente / Setima Patrulla 7″" (Hungary)
Merch for this release:
Vinyl LP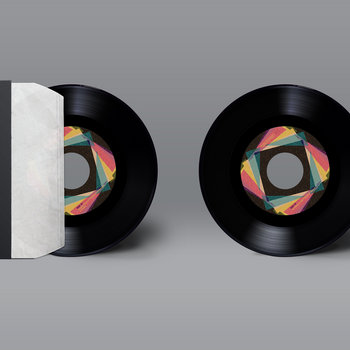 Hungarian imprint Budabeats Records delivers South American classic sounds on this reissued and remastered two-track release. Brazilian Singers amp up Seu Jorge's 1970s insatiable bossa nova tune "O Telefone Tocou Novamente" with a fuller, whirling range of strings and harmonies, on the A side. Side B is a rollicking surf rock number from '69, "Setima Patrulla," by Peru's sunny garage trailblazers Los Belkings.
Teck-Zilla x Allen Poe—Lightbulb Over My Head While I'm Thinking (Nigeria, USA)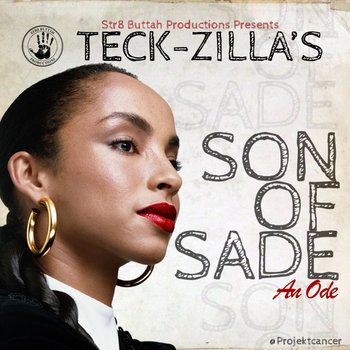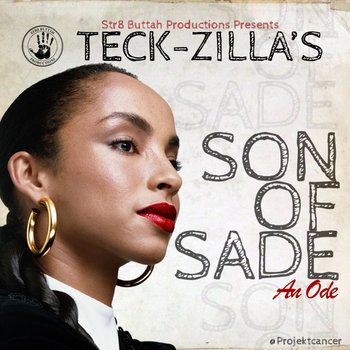 With retro production and lyrical introspection, Lightbulb Over My Head While I'm Thinking gives listeners something Kentucky-based MC Allen Poe and Nigerian beatmaker Teck-Zilla call a "vintage look at life." Allen Poe rhymes about a pre-Internet era, before the over-saturation of content, in the breezy "Retro Scapes," and charms with flirty lyricism in the playful "Sunny Side of Life." Meanwhile, Teck-Zilla samples nostalgic cuts, like Tommy James and the Shondells' "Crystal Blue Persuasion," and plays with early '80s-style turntablism. None of the tracks here exceed the 3-minute mark, but they don't need to—they're each charged with enough punch to get the point across.
Kazutaka Kishi—GB is Gs (Japan)
A jangly assortment of percussion, offbeat synths, and occasional "yeahs" and "yos" fuel this instrumental release. It's a quirky quest, marked by clattering and clanking,  and occasionally prone to jazzy experimentation, changing up the tempo just enough to halt a rush toward the dance floor.
Atonismen (St. Petersburg, Russia)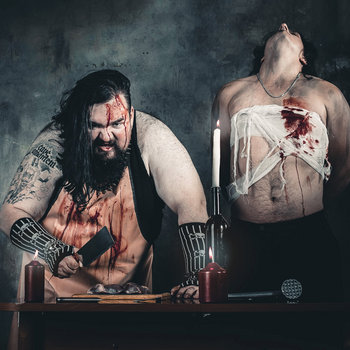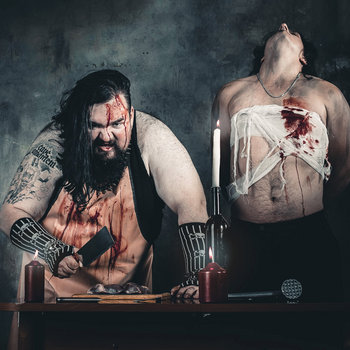 Atonismen.

Photo courtesy of the artist.
This chamber gothic trio rises from the gloomy port of St. Petersburg, Russia to deliver fuming, blackened doomsday metal to induce fist-pumping and hair-raising goosebumps. The intensely symphonic "Almagest" explores the uniqueness of the psyche over impressive orchestration; medieval church bells and Gregorian chants open "Sorry," which the band says is about, "feelings of embarrassing pain."
Helado Negro—Private Energy (Ecuador, USA)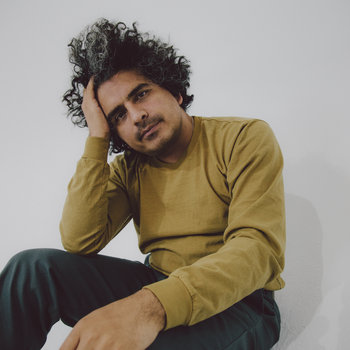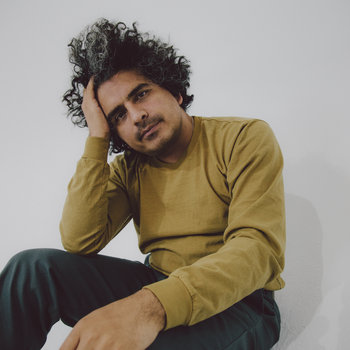 Helado Negro.

Photo by Ben Sellon.
New York-based visionary Helado Negro (née Roberto Carlos Langue) recently announced the release of his fifth studio album, Private Energy (due out October 7). The delightful, hazy "Runaround" has the genuine feel of a new, blissful love. Just as glimmering, the supple "Young, Latin and Proud" shows off the Ecuadorian musician's Latin heritage and vocal sensuality, while "Transmission Listen" is a call for visibility.
Joy As A Toy—Mourning Mountains (Belgium)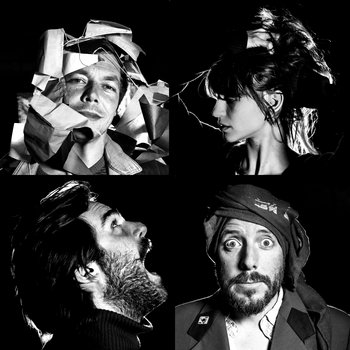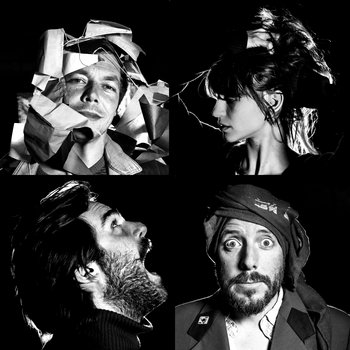 Merch for this release:
Compact Disc (CD), Vinyl LP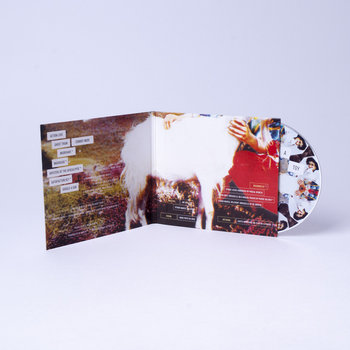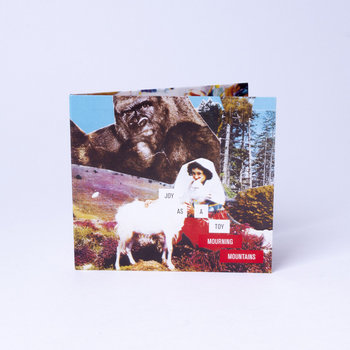 Joy As A Toy.

Photo by Anne-Laure Lamarque.
Stone Roses' sublime experimental solos meet Beck's cheeky, deadpan demeanor: this Belgian indie rock group have enough references to beloved '90s rock icons to summon familiar affections, but the strength of their songwriting carries them far beyond mere pastiche. The standout single "Ghost Train" boasts simple-yet-gorgeous guitar hooks that plunge unexpectedly into ghastly minor keys like a sudden dive into ice water.
—Isabela Raygoza