LISTS
An Introduction to Neoperreo, Reggaeton's Wilder, Weirder Sibling
By Richard Villegas · June 17, 2020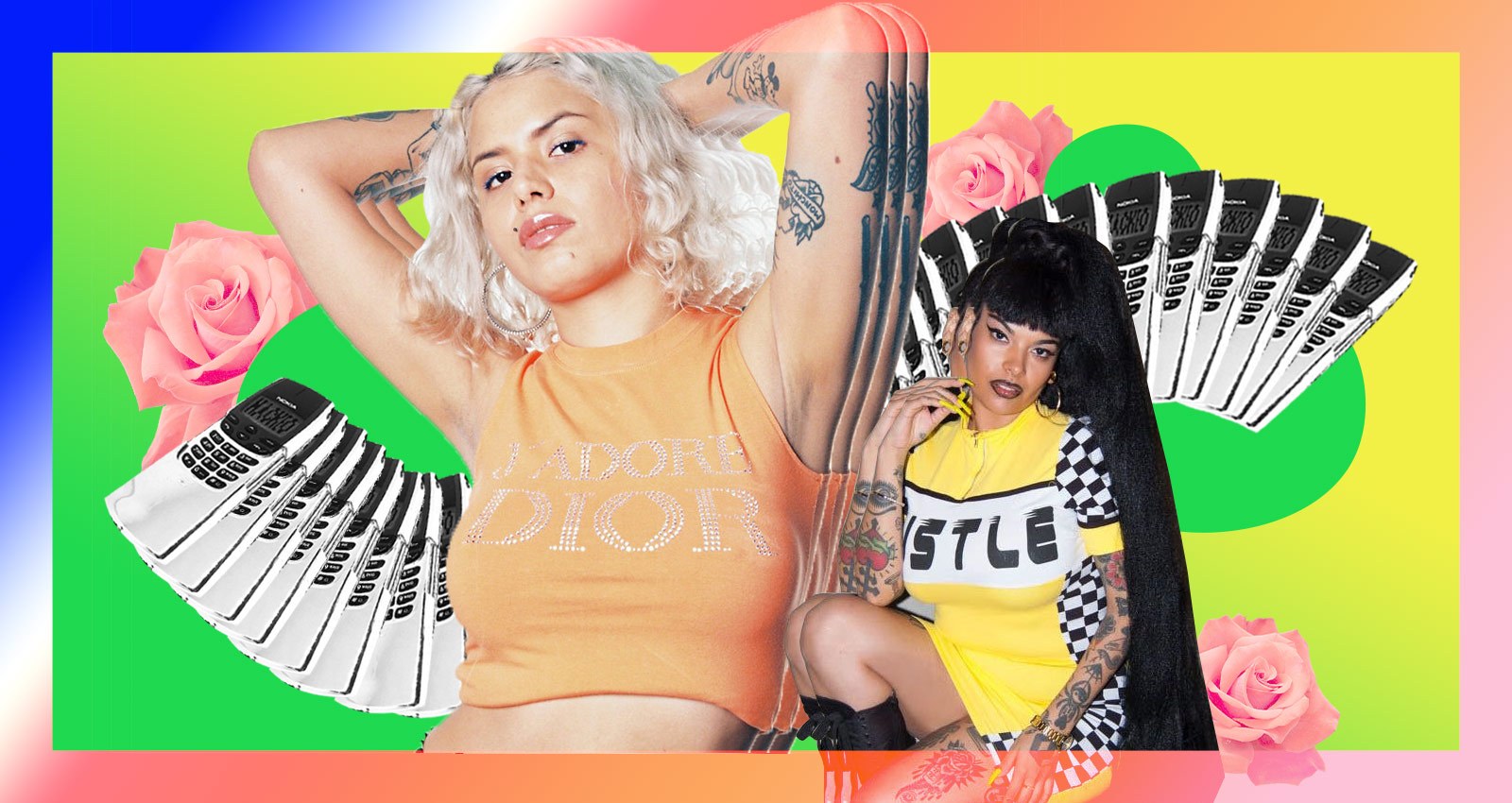 Whether dominating the Top 40 or booming in the underground, reggaeton has staked its claim as the global beat of the new millennium. The genre's gritty roots date back to the late '80s and '90s, when Afro-Latino kids from Panama and Puerto Rico began colliding elements of the Jamaican dembow riddim with the flow and storytelling style of East Coast hip-hop. In the years that followed, the culture weathered countless waves of criticism and censorship from classist, racist gatekeepers, all while steadily building a cult following across the Americas. Over time, it began taking on a glossier pop sheen with artists like Daddy Yankee, J Balvin, and Bad Bunny rising from obscurity into global superstardom.
Merch for this release:
Cassette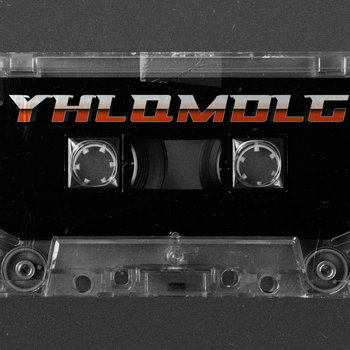 But as reggaeton moved into the mainstream, fans and artists began longing for its classic sound—one characterized by skeletal beats, raunchy songwriting, and boundary-pushing aesthetics. Powered by that nostalgia and fueled by DIY innovation, neoperreo is creating an alternative future for reggaeton built on community, punkish attitude, and a firm ethos of inclusivity.
Neoperreo takes its name from the bedlam of reggaeton dance parties ("perreo" is a dance style that's similar to twerking). Its arrival marks a new chapter in the música urbana saga, with artists who infuse the time-honored dembow beat with sinister synths, copious auto-tune, and cheeky samples of sexually suggestive moans and the sound of guns cocking. The parties that gave birth to neoperreo challenged the sonic homogeneity of reggaeton, welcoming experimental club bangers while creating and championing safer spaces for revelers. One of the chief criticisms of reggaeton is that it's a boys club; neoperreo luminaries like Tomasa Del Real, Ms. Nina, and Chico Sonido have long promoted gender and sexual equality at their parties, saying that as long as you're willing to dance and be respectful of your neighbor, everyone is welcome.
"I'm a reggaeton producer, and the music and aesthetic I create is in line with neoperreo," says Paz Ferrand, aka Deltatron, the Peruvian producer who runs Terror Negro Records and was one of the catalysts of Lima's nightlife renaissance in the early '10s. Along with producers Lao (Mexico) and Paul Marmota (Chile), Deltatron is considered one of the primary sonic architects of neoperreo. Coming up in Lima's underground reggaeton parties, he eventually fell in league with local production powerhouses like Dengue Dengue Dengue and Tribilin Sound, who were spearheading a homegrown melange of cumbia, chicha, reggaeton, techno, and drum & bass.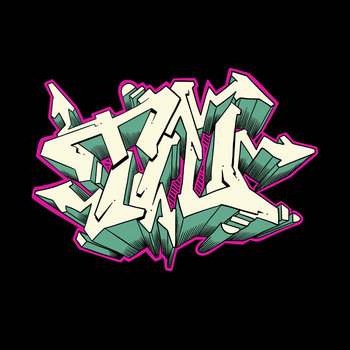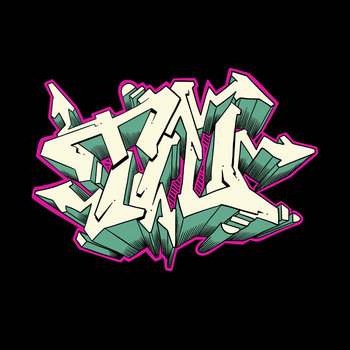 In 2014, Deltatron was selected for the Red Bull Music Academy in Tokyo, where he met Lao and was introduced to the reggaeton club hybrids electronic collective NAAFI were concocting in Mexico City. Music swapping and late-night conversations about the state of the industry led them to realize that while Latin American producers were being tapped for their musical skills, they weren't being invited to play in the U.S. or Europe. "We realized all these guys were trying to take our shit and it was boring," he says. "Artists trying to do the mainstream stuff aren't going to call us. We've had to open our own doors."
There is no question reggaeton's roots and biggest stars hail from the Caribbean, but neoperreo is inherently decentralized, with proponents like Kamixlo, La Favi, Isabella Lovestory and Florentino hailing from all across the Americas and Europe. "Reggaeton is Puerto Rican, and nowadays a little Colombian," says Deltatron, "but neoperreo comes from the Internet. I was working in regular reggaeton clubs and the truth is things are very…heterosexual. So there wasn't much room for me to play music that sounded different. I knew the weird beats I was imagining weren't going to catch on, so I was looking for someone who could represent those ideas."
That someone was Tomasa Del Real. Hailing from the city of Iquique in Northern Chile, the tattoo artist turned reggaeton vixen started her career by uploading her lo-fi songs and videos to the internet, where they'd slowly begun to gain some traction. Del Real met Deltatron in 2015 during a visit to Lima, and the pair immediately hit it off. They struck up an agreement: Deltatron would trade del Real beats for tattoos. That same day, they recorded "Dientes de Oro," one of several highlights on Del Real's debut mixtape Bien y Mal, which featured collaborations with rising neoperreo stars like Paul Marmota, Chico Sonido and Ceaese.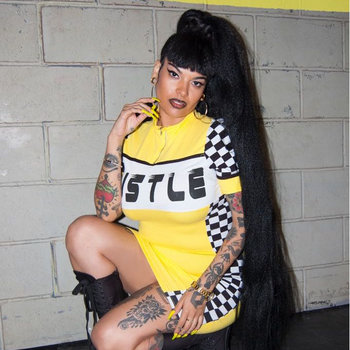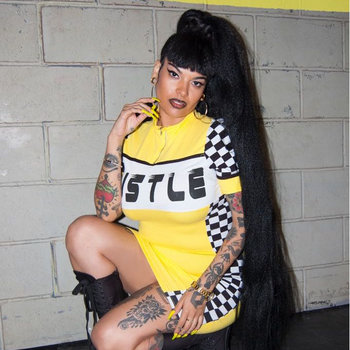 Del Real quickly became the face of neoperreo—it was, in fact, she who first coined the term during an interview with Red Bull Radio in New York as a way to distinguish this new wave of underground artists and partygoers from mainstream reggaeton culture. The freshly minted movement boasted a dark visual aesthetic inspired by goth, punk, neons, checkerboard, and other online trends lifted from artsy hubs like Tumblr and Instagram. Del Real also transformed neoperreo into a full-fledged brand, kicking off a series of official parties and even creating a YouTube channel where she could upload and promote the growing family of neoperreo stars like TECH GRL, Jamez Manuel, Galanjah and Ricci Motora. However, the term has become so intrinsically linked to del Real that many artists who have sonic and aesthetic similarities don't always consider themselves part of the greater narrative.
"The word 'neoperreo' can mean any number of things, so anyone can twist it into whatever suits them best," says Charly Gynn, a rising star of Mexico's vibrant reggaeton scene and co-founder of label Tempvs Music. "The Internet is part of neoperreo's DNA. So if you consider that we're not part of the old school of reggaeton, but of a new movement in perreo that relies on technology to execute our ideas, sure, we fit within that category."
"Exactly," adds Jace Kimura, fellow rapper and Tempvs co-founder. "Even though we aren't part of Tomasa's brand or crew, we are making perreo with ingredients of this new school of reggaeton which embraces auto-tune and EDM. We've also collaborated with folks from the neoperreo crew like Ricci Motora, so there are many commonalities even though we represent different factions."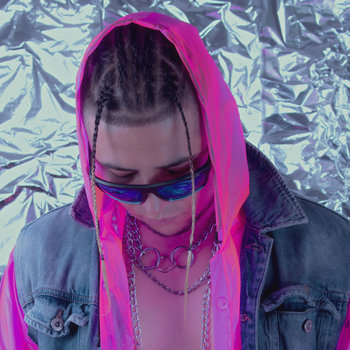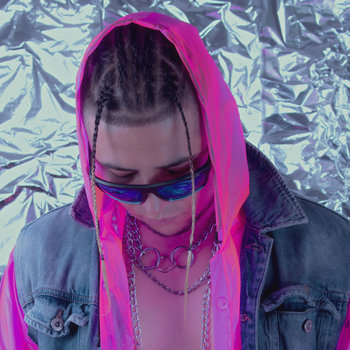 Over the past three years, Tempvs Music has become a local talent incubator, developing young Mexico City acts like Esa Mi Pau, #Mexasinpartys and York Delhampa while collaborating with digital designer Kartel to polish the label's own aesthetic of colorful collaging, racing gear, and swirling neons. The crew is part of a broader network of Mexico City reggaeton influencers that extends into clubs like Rico and Bar Oriente, and the epic Perreo Millennial and SUDA parties. While these artists, spaces and organizations collaborate frequently, neoperreo is often mistakenly used as a catchall to describe the broadest reaches of the reggaeton underground. "Neoperreo is a vibe, it's an attitude," says Deltatron. "It's also a brand. Tomasa's brand. But it's a vibe: Latin shit with an alternative twist."
For a deeper dive into neoperreo and the artists shaping its future, we've compiled a list of underground stars ensuring perreo melees remain raunchy and accessible for all.
---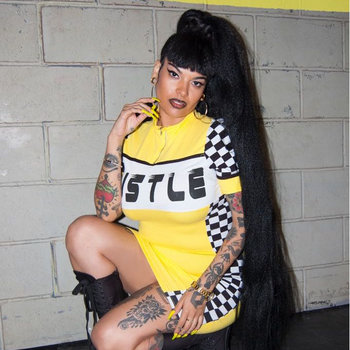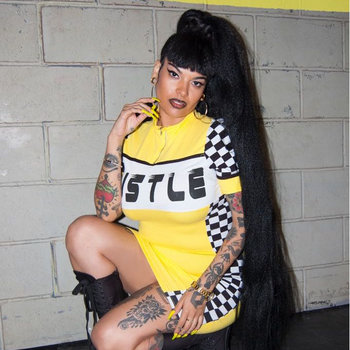 Not only is Tomasa del Real the high priestess of neoperreo, the Chilean embodiment of industry smarts and bad girl antics has also delivered some of scene's most memorable anthems. Dancefloor siren calls "Barre con el Pelo" and "Perrea Conmigo" feature Puerto Rican reggaeton legend DJ Blass, while her latest album TDR enlists a veritable who's who of the perreo underground, including Ceaese, DJ $ustancia, Deltatron, Brun OG and more. Del Real's songs boast equally powerful command of the boardroom, bedroom, and dance floor, with songs like "Ella Quiere Culiar" and "Braty Puti" dipping into overtly sexual themes that incite perreo pandemonium and remind audiences that women can wield their sexuality however they please.
In 2017, Ms Nina unleashed "Tu Sicaria," a song produced by Beauty Brain about femme fatales on a wild night out. It became a viral sensation, and was adopted as neoperreo's manifesto. Ms Nina kept the hits coming; her dynamic crossover with Tomasa del Real on "Y Dime," her poolside romp "Chupa Chupa" with Chico Sonido, and femme empowerment anthem "Reinas" with JEDET are now staples of the sound. Born in Argentina and based in Madrid, Ms Nina has become a fixture of Spain's own thriving reggaeton and trap underground, which includes La Zowi, MC Buzzz, Bea Pelea, Kaydy Cain and more.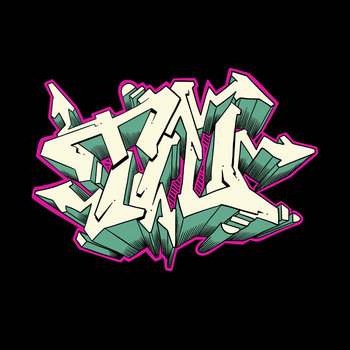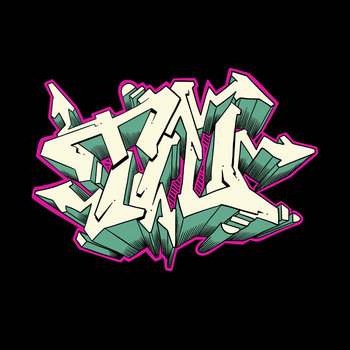 Lima's perreo overlord first gained renown as a cumbia and chicha revivalist in the early '10s, part of the digital cumbia boom that made stars of Quantic and the label ZZK, and put international focus on new sounds emerging from Peru. Over time, Deltatron drifted more frequently towards reggaeton, igniting parties worldwide and producing for del Real, La Favi, and Mi$$il. You can hear some of his finest dance floor mutations on 2017's Ego Trip, which delves into dark club, reggaeton, and moombahton, and features assists from Lao, DJ Krizis, Dave Nada, and Tejano king of cumbia rebajada, Principe Q.
Few artists have captured the spirit of neoperreo and its redefinition of the nightlife experience as concisely as Chilean producer Paul Marmota who, across his Zona I & II albums, corralled the scene's brightest talents to create riveting cuts of ghostly reggaeton and sinister club music. Zona almost feels like a greatest hits compilation, bouncing from the ethereal magic of "Por Bien o Mal" featuring La Favi to the saturated euphoria of "Dime Bonita" with MC Buzzz. In recent years, Marmota has distanced himself from neoperreo as a brand and scene, but he's still exploring the bleakest crevices of dance music—he's just keeping different company. Check out recent releases like "Tribal Biomet" and "Aquí Dentro" with Rosella for a taste of these bold new sounds.
Tempvs Music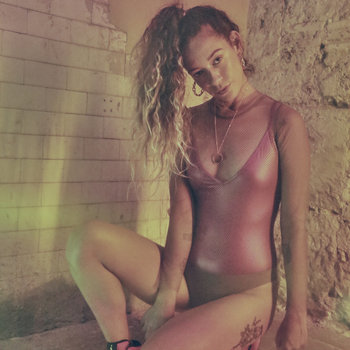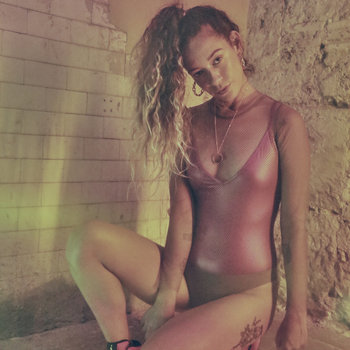 Where most neoperreo stars pride themselves in their internet origins, in Mexico City the music is often neighborhood specific, and frequently cross-wired with cumbia and sonidero. The roster of the label Tempvs Music reflects different archetypes of the scene: Charly Gynn is the perreo bombshell with a razor sharp mouth, #Mexasinpartys are scrappy ingenues crafting raucous party starters, and Jace Kimura is the mastermind producer eager to stretch the borders. Spend some time with standout bops like Gynn's "Azótame," Kimura's "Morena," Esa Mi Pau's "Bam Bam" and York Delhampa's "Pervertida" for a proper sampling of Chilango reggaeton.
In a scene defined by its dark twist on reggaeton's tropical exuberance, Talisto's music is a glossy exception to the rule. Hailing from the city of Osorno in Southern Chile and now based in Stockholm, Talisto's bright melodies and hooky songwriting teeters on the edge of synthpop as if aiming to bridge Latin American perreo throwdowns with Sweden's legendary pop pedigree. His 2018 debut EP Síntesis Morena boasts sexy slow burners, like "Tus Formas" and "Desierto" featuring Dinamarca, as well as undisputed bangers, like "Te Llamé" where he teams up with Diego Adrián and Ms Nina for a hypnotic dissection of a crumbling romance.
Vocalist, beatmaker, producer, and performer Sasha Sathya is one of the most musically voracious artists on this list, dipping into everything from cumbia to reggaeton, dancehall and trap on her excellent 2019 debut, ReBeba MiXXXtape. Across bangers like "Wacha," "Las Flawers," and "Cuerpa" the Argentine dynamo lays into tales of sex work and decries violence against women, breaking even more barriers as a trailblazer for transgender visibility in música urbana. Queer and trans people have been largely alienated from mainstream reggaeton, but over in the underground acts like Sathya, DJ Guapis, JEDET, and Sailorfag are proving beyond a doubt there is space for everyone.
French producer Hugo Douster visited Argentina for the first time in 2006 with the goal of getting involved in the local rap scene—only to be happily sidelined by the cumbia villera and digital cumbia movements that were blossoming at the time. Soon, he was collaborating with Chilean rap duo Zonora Point and Peruvian producers Dengue Dengue Dengue, falling further down the rabbit hole of Latin American rhythms and fashioning a new alias he called King Doudou. Over the years, his musical palette has expanded to include dembow, reggaeton, and baile funk, leading to blockbuster production on killer tracks by Ms Nina, MC Buzzz, and El Mini. For a tour through the Latin American sounds swirling through King Doudou's head, dive into his latest album Fruta Prohibida where tracks like "Hackeo" and "Mamabicho" will have you bouncing from the club to favela block parties and back again.
UK-Colombian producer Florentino is crafting mutant club sounds with undeniable ass-shaking allure, seamlessly swerving between reggaeton, dancehall, baile funk, and techno across an expansive body of work. The Manchester-based studio whiz dropped early releases on UK label Swing Ting before signing to Brooklyn's Mixpak and becoming one of the most sought after producers in the game. EPs Fragmentos and Ilimitado are required listening for neoperreo fans, as Florentino creates exquisite sonic canvases where stars like Bad Gyal, MC Bin Laden, Ms Nina, and Kaydy Cain drop in for incandescent performances that will spin in your head for days.
Chilean DJ and producer RIP TXNY is a neoperreo OG. He was an early fixture in Tomasa del Real's circle of collaborators, before relocating to New York City to carve out his own path to fame. Check out 2019's RIP TXNY EP, which includes excellent crossovers with Charly Gynn, Galanjah, and Jamez Manuel, proving geographical distance is no match for neoperreo's power.