LISTS
A Guide to the Many Faces of Mr. Muthafuckin' eXquire
By Phillip Mlynar · October 02, 2018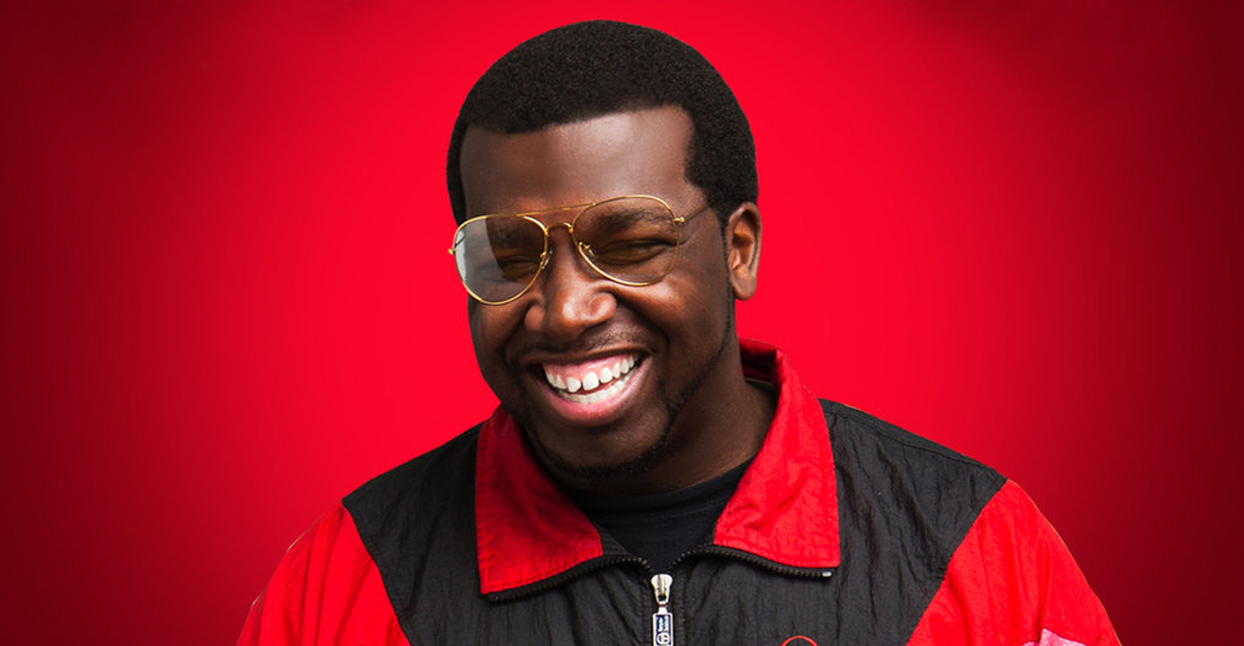 "I'm a person who has a weird relationship with the spotlight," says Mr. Muthafuckin' eXquire. "I like to do music, but I don't like the pressures of doing music and shit." The charismatic Brooklyn-raised rapper is reflecting on his career, which effectively began eight years ago with his breakthrough single "Huzzah," a track about drinking way too much liquor. The song showcased his dexterous flow and dark humor over an eerily funky beat created by Necro. A remix of that same song enlisted rappers El-P, Danny Brown, and Despot, and rap trio Das Racist, which solidified eXquire's buzz and caused Universal Records to come courting.
But signing a major label deal never seemed like a strong fit for such an uncompromising artist. After parting ways with the label, eXquire has chosen to operate in his own sphere, trusting his raw musical instincts, seeking out up-and-coming producers to work with, and releasing music at his own pace.
"I don't feel like I'm in the music industry at all, so I just don't really deal with it," eXquire says. That distance has reinvigorated his hunger to write and perform, to the point where he promises "the next 12 months will be the most people will see me since I've been rapping. Expect to be sick of me!"
Following the recent release of Capsule Vol. 1, a collection of previously unreleased (and unmixed) loosies that eXquire came across on a hard drive, we present a guide to eXquire's Bandcamp vault, told in his own words.
The Big Fat Kill
.
00:10 / 00:58
At that time [in 2008], I was just learning to be eXquire. I didn't have my style down pat yet. That album was my tribute to Wu-Tang Clan; I rapped over a lot of Wu-Tang beats. I was maybe 19, 20 at the time. I was going in on a lot of MF Doom beats, too. I was just getting into underground rap, and it was exciting to me. Doom, Dilla, RZA, all of that shit was explosively new to me; when all that shit came out, I was a little kid. When I got old enough to really understand the words and the lyrics, it was like a whole 'nother thing. It blew my mind and I based my style around it. That's how I found 'eXquire.' 'This is what I talk about, this is my voice, these are the sort of beats I like.' All of that came from that record.
This is also the first album that really got me a little bit of attention. The internet existed, obviously, but there was no big internet rap scene at the time. I was in New York and we'd go out every weekend and hand out CDs—actual physical CDs!—and that shit did a lot for me in the city. When I came with other records, they knew my name already, even if they didn't hear my music. I remember I went to Kid Cudi's release show when he did his first mixtape, and I was lying and telling everybody I was signed to Kanye West's G.O.O.D. Music, and we gave out a whole bunch of CDs! It's funny, 'cause I ended up meeting Kanye that evening. I was lying, saying I was signed to G.O.O.D. Music, then he came out. I'd just seen him for the first time and people looked at me like, 'How the fuck you signed to G.O.O.D. Music and you don't even know Kanye?'
Lost In Translation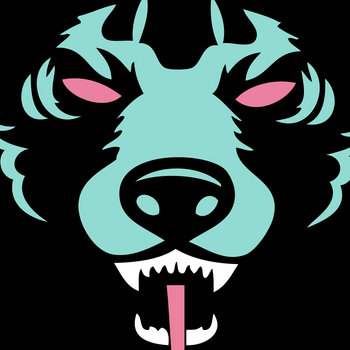 .
00:10 / 00:58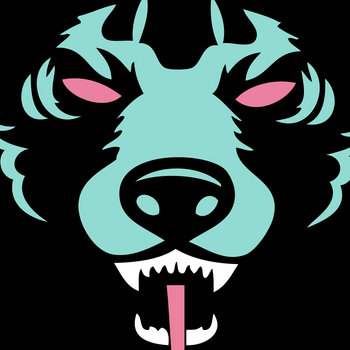 I made that album after I had a bad week where I tried to kill myself. My roommate caught me and shit, then my grandmother had a stroke. I caught my girlfriend cheating on me with some dude. Me and the dude fought, and then I got fired from my job. So that's what that album is about.
I didn't know how to meet producers at that time, but I used to like 50 Cent, and 50 made his name just taking other producers' beats and rapping on them. So I did the same thing, but on an underground level, like with a lot of Necro and El-P. I'd just download the instrumental albums and be like, 'OK, when they were rapping on it, it was some weird white boy underground rap, but I'm gonna take it and turn it into some real street shit, some black shit.'
I knew 'Huzzah' was going to do well; I wrote that song originally because I wanted to go on tour. I'd met this dude who said he could put me on a college tour. I was like, 'What do college kids do? They drink. So I'll make a song about drinking and it'll be a popular song.' I saw how at the time Wiz Khalifa was hot—he was rapping about weed, so what else do people do? Drink. I made it for people to like—that's a call-and-response record.
Nobody's ever asked me how the remix came about. I'd never heard of [Das Racist and Despot] when they did that song. And when I heard it, I thought that their verses were terrible! That's like a little secret. I was like, 'What the fuck is this?' because that wasn't what I was used to hearing. But I asked El-P and I asked Danny [Brown]. Originally that song was supposed to be me, Danny Brown, Troy Ave, and El-P.
Merry eX-Mas & Suck My Dick
.
00:10 / 00:58
I had this idea to do an album every holiday, that's how that shit started: Christmas is coming up, let me do some Christmas shit. Then I was gonna do maybe Valentine's Kiss My Ass, Columbus Day, I was gonna do every holiday. I lost interest and I didn't stick to it.
The album opens with 'Gold Watch.' I don't even remember doing that song. I think I did that in Harlem, this dude by the name of Captin Planit did the beat in his apartment. That's the only thing we ever did together. Shoutout Captin Planit. The Merry eX-Mas shits are usually all the songs I have leftover from the year that I didn't put out, just for the fans. I don't like them shits getting reviewed 'cause I view them as my sketch projects. I have my album albums, like The Big Fat Kill, that even though it's other people's beats, I would say it's a record 'cause it has different types of songs on it. Lost In Translation is like that, Kismet is like that. But my Merry eX-Mas shits are more like Nas doing those Lost Tapes.
Kismet
.
00:10 / 00:58
All the beats are my beats, it's my sound, and I love that it sounds like the album where I found myself. That's exactly where I want to be as an artist. I haven't done a record since then that's so much me. It was the first time I could go in and say, 'What is eXquire about?' All the other records was other people's beats—like 'Huzzah' was a Necro beat and a lot of Lost In Translation was El-P beats—but I had CONSTROBUZ, who I'd just met at the time, so we went in and did a record about my sound and my voice and my ideas, not using anybody else's music to express me. That's why I really love that record because it's me from top to bottom.
On 'Vanilla Rainbows,' I just rapped over the Curtis Mayfield song. I got that from Ghostface, actually. Ghostface would just rap over the songs, like Delfonics songs. I liked that shit so much. I wanted to do the same thing. So I just stole that from Ghostface, literally.
Brainiac
.
00:10 / 00:58
The cover was supposed to be cheesy. I kinda wanted to look like a geek on the cover, nerdy, you see my real teeth—I don't have my gold teeth in—and I wanted to be like a stripped-down version of myself. Look at all my album covers: Lost In Translation, I'm throwing up in the bathtub, I've got a naked girl on the toilet; Kismet I'm naked, we're both naked. So this one, I want to go the total opposite and be plain, focus on the music, not the cover. It's just me, it's just eX, nothing spectacular going on. I got that from The 40-Year-Old Virgin, the DVD box, that's what the cover of Brainiac is.
'Strawberry Waterfalls' is an Alchemist beat I had for a while, for years, and I slowed it down. The original sounded like something Havoc and Prodigy would be on. But I was like 'Slow it down, I'm not even going to rap, I'm going to sing.' Most people don't sing over Alchemist beats, that's exactly why I did it like that. I can't do the cliched shit: 'Yo, uh, know what I mean, got the diamond necklaces…' All that stupid shit. I can't do that shit. Fuck that, I'm singing.
I found out on Twitter someone had a baby to that song. Yo, I'm very proud of that, that's what I made it for. How many other babies do I think have been made to my music? Shit, man, ones that they wanted? Probably just one!