LISTS
Mr. Mitch's "Techno Dancehall" Mix Captured a Musical Movement in Progress
By Fred Mikardo-Greaves · July 09, 2020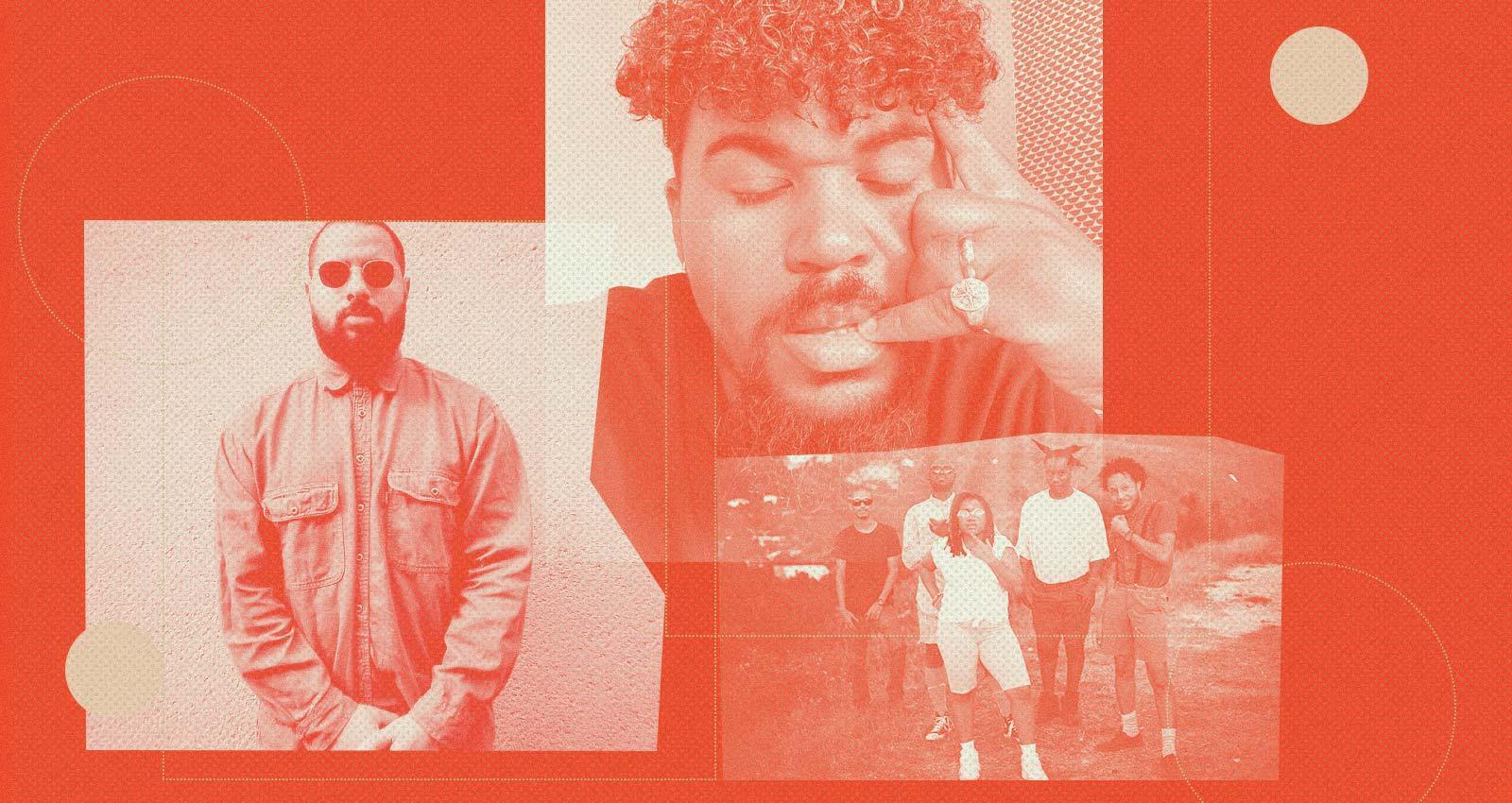 In the final weeks of 2018, British producer/DJ Mr. Mitch dropped a mix entitled Techno Dancehall. Originally produced for Theo Motive's show on London's NTS Radio, the mix featured Mitch running screwball beats for 45 minutes. Tempos varied, but one through-line held things together—the familiar dembow rhythm that is the core tenet of Jamaican dancehall, a steady pulse to anchor thrillingly bold production.
For Mr. Mitch and many others, the Techno Dancehall blends put a name to something that had been bubbling in the underground for a few years. "My techno dancehall mix was originally made as an observation into what seemed to be a growing trend," Mr. Mitch says via email. "Dancehall rhythms have been very prominent in UK club [music] for years, from jungle to dubstep and grime, but I feel like it's influence in techno has been around since a lot of dubstep producers started veering into more techno sounds."
"[T]here was definitely a shift in the underground electronic community around the release of the Demdike Stare & Jon K-curated Bird Sound Power," says Balraj Samrai, co-founder and director of the Swing Ting crew who have been throwing multi-genre parties centered around dancehall in their home city of Manchester for over a decade. Emerging late in 2016 via Demdike Stare's DDS label, Bird Sound Power collated back-catalog productions from Jamaican outfit Equiknoxx. The record's vivid style, in which clattering percussion loops, laser-beam synths, bird screeches, and all manner of other sounds are yoked into jerky riddims, struck a chord with a British club scene whose sonic archetypes were becoming increasingly intermingled. A typical Swing Ting party, for instance, will juggle everything from Murlo's wacky futuro-club beats to the lovers-reggaeton of Florentino. "A lot of DJs," Samrai says, "were aware of how heavy Equiknoxx were, but this release brought a new audience to the innovation that had continued in dancehall but that people had turned off to."
Britain's affinity for dancehall sounds has be understood within the country's history of empire and immigration. The influx of Caribbean immigrants to the UK in the years after the Second World War—a group known as the 'Windrush' generation after the first ship to dock in London in 1948—had an incalculable effect on the country's musical landscape. Sound system culture was introduced to Britain in these years, atuning the public's ear to bass frequencies and leading directly to the birth of countless genres including two-tone ska, jungle, and grime.
For Mr. Mitch, the grandson of Jamaicans who emigrated to the UK, dancehall is a prism through which he can refract new stylistic experiments. "Techno had always been a hard genre for me to connect with growing up mainly because the stuff I was exposed to was soulless euro-centric techno. It was only once I discovered its black futurist origins that I could understand it, but it still took me approaching it from a UK perspective to really find the rhythms and sounds that made sense to me and my cultural reference points."
While Britain's history makes sense of a resurgent interest in dancehall among its electronic producers, the UK is but one hub in a global network of scenes and artists who have adopted dancehall's sonic archetypes as a blueprint for further experimentation. Mr. Mitch's Techno Dancehall tracklist included French beatmakers Low Jack and Simo Cell, as well as Italian producer Piezo. Moreover, the set began with a tune from Equiknoxx, setting the listener up to acknowledge Jamaican artists as the foundation of all that was to follow.
A similar movement is taking root in North America, too. Duppy Gun, seekersinternational, and Blazer Sound System may be scattered across the continent, but each group's sound builds outwards from dembows to create something idiosyncratic and adventurous. That these crews are actively forging links with the European wave is largely thanks to the internet; the geographical barriers that scuppered international collaborations in decades past have all but faded. Duppy Gun works extensively with UK label Bokeh Versions, Low Jack and Equiknoxx's Time Cow split a tape on Bokeh back in 2017, and seekersinternational's extensive catalogue is scattered among a variety of labels based throughout the UK and North America. Furthermore, while their sonic aesthetic does not owe too much to techno, the bonds Swing Ting have built with Equiknoxx and Brooklyn's Mixpak Records, a label offering "a contemporary encapsulation of the classic Brooklyn-Caribbean connection" and whose roster includes Jamaican stars like Popcaan, have undoubtedly furthered creative exchange among club scenes on both sides of the Atlantic.
These overlapping aesthetics and principles aside, one should be wary of using techno dancehall as a blanket term for such a diverse and globalized collection of sounds. Mr. Mitch himself stressed in a March tweet that techno dancehall is "a collection of shared rhythms and ideas across genres" rather than a style in and of itself. While Equiknoxx and Duppy Gun instrumentals often sound like a spaceship coming in to land, you would still clearly identify them as dancehall. Technoid, yes—techno, not so much.
What is beyond doubt is that dancehall is driving this growing sub-strata of sounds currently developing across the world. That a new wave of creativity should be sparked yet again by a Jamaican musical style is no surprise—as Samrai says, "Jamaican music has often led the way with experimental innovation," and Low Jack admits in a message to me that he is "just genuinely fascinated by the idea of dubbing. It's not necessarily a genre, dubbing can be anything, it's a process."
In the wake of Bobby "Digital" Dixon's passing back in May, the producer whose digi-dub innovations included work on the seminal 'Sleng Teng' riddim, it feels particularly timely to acknowledge dancehall's enduring influence and how its creative vitality continues to drive musical invention the world over.
"Incredible dancehall futurists," says Mr. Mitch of the crew of Gavsborg, Shanique Marie, Bobby Blackbird, Time Cow, and Kemikal. While often discussed as leftfield listening, one of Equiknoxx's greatest strengths is actually their ear for harmony and melody. Eternal Children, the group's most recent LP, contains some of the most tuneful music of Equiknoxx's career. Though gurgling, rugged riddims like "Grave" couldn't have been made by any other crew on Earth, at other points the record sands down some of Equiknoxx's rougher edges to deliver brilliantly idiosyncratic takes on dub, R&B, and hip-hop. Eternal Children is another fine example of how, as Samrai reminds us, "[l]ike Dave Kelly, Lenky, Ward 21, Equiknoxx follows suit in their lineage of great sound design/songwriting, out of the box inventiveness, and purposeful experimentation."
Merch for this release:
Vinyl LP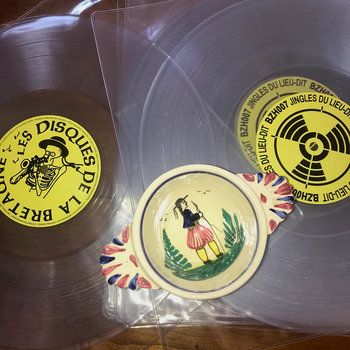 "Low Jack and his cohorts," Mr. Mitch says, "are half of the reason why I came up with the term [Techno Dancehall]." A multifaceted producer, Low Jack (Philippe Hallais) is equally comfortable turning out scuffed-up riddims as he is creating gothic darkside dub alongside Dominick Fernow in Rainforest Spiritual Enslavement. Editions Gravats, the imprint Hallais runs alongside Jean Carval, skews to the former, something exemplified by the Jingles du Lieu-dit EP Low Jack dropped last year. According to Low Jack, Jingles du Lieu-dit was his attempt to create "a take on inventive dancehall, and an ode to sound effects, radio jingles, and riddims-megamixes on Youtube." Judging by the way in which the record's punchy dembows intermingle with chewed-up samples and alien blurts of bass, one can declare Low Jack's experiments a resounding success.
Along with labels like Batu's Timedance and Peverelist's Livity Sound, Mr. Mitch's Gobstopper imprint has been a driving force behind the move towards dancehall sonics in parts of the British club scene. Thousand Year Stare, the label debut from rising producer Otik, zooms past the smoky atmospherics of dub-techno to create a set of future-facing productions grounded in dembow rhythms. The two tracks which bookend Thousand Year Stare are particularly evocative, their rich textures even reminiscent of Jon Hassell's journeys into the Fourth World, while Otik toughens the sound up on whirring highlight "Ghost Mole."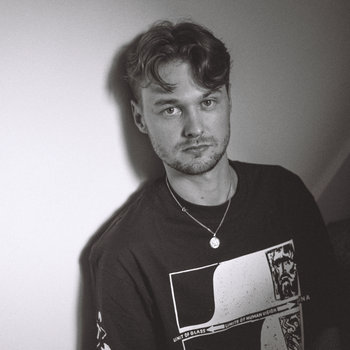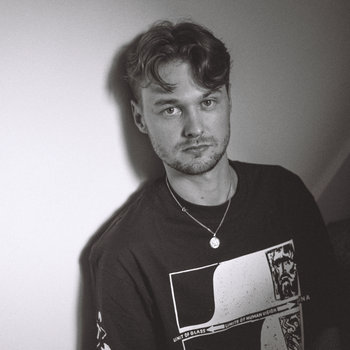 Merch for this release:
Vinyl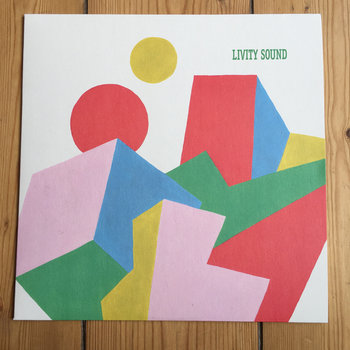 On 2020 Vision, the recent EP from Livity Sound artist Kouslin, the producer brings the tempo down. Whereas many of his previous productions ran at around 130 bpm, these four tracks skulk closer to 100, and the low-slung dembows hit hard. Kouslin's electronics squeak and tweak all around the mixes, occasionally teasing the listener with little nuggets of melody before melting away. There are nods to other British styles in these productions—the ghostly synths which haunt 2020 Vision are flecked with the iciness of grime.
Merch for this release:
7" Vinyl
The Canadian crew Seekersinternational make records that burn with a quiet fire, their warm lo-fi quality and covert use of industrial techniques are reminiscent of Hype Williams. Their 2019 two-tracker "BadmanBoogie"/"KillDemSoun" is a good gateway to the lengthier Seekersinternational drops. The A-side is lopsidedly danceable, its dembow rhythm skittering on as samples, sample-pack sound effects, and purring synths are all rubbed together. "KillDemSound" goes even deeper, the drums done away with as Seekersinternational create a dubwise collage at once richly melodious and pregnant with meaning. This is a group in a lane of their own.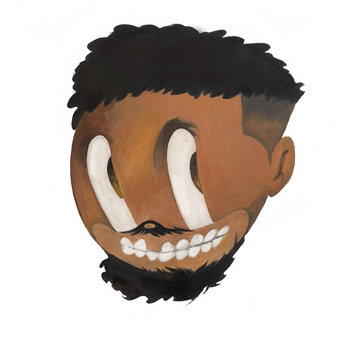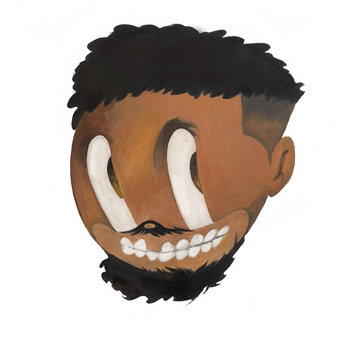 Pressure Records know their onions when it comes to bass weight—after all, this is a label run by none other than Kevin "The Bug" Martin, the artist behind God-tier, Earth-shakers like "Skeng." Mr. Mitch's Not Modular EP slots in very nicely alongside the anarcho-dub mutations of labelmate G36, but it also forges a decidedly unique path, one dictated by a stiff-necked adherence to the dembow. The title-track is a truly unusual dancehall production, the hiccuping anti-melody set atop drums which clash and clang like tools hurled around a workshop. Elsewhere on the EP, Martin injects some signature Pressure murk into Mitch's zippy original with a pair of mercilessly heavy Bug remixes.
Merch for this release:
Vinyl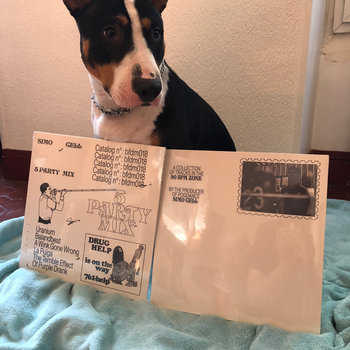 Return to the Low Jack sound; make it slower and deeper, and also tweak the sonic palette to be a little closer to the acid ragga tones with which The Bug has menaced so many over the years. Congratulations—you've landed upon the work of Low Jack's French compatriot Simo Cell. Simo Cell is a crucial link between Britain and France, with records for Wisdom Teeth and Livity Sound under his belt. But some of his best work has emerged via Lyon's BFDM—a crew which Low Jack says have "articulate[d] a local scene between Lyon and Marseille" in the country. His 2018 release Party 5 Mix EP rattles along magnificently, the drum-programming at once endlessly inventive and solidly, immovably danceable. Tracks like "The Terrible Effect Of Purple Drank" come off like more wily takes on the "Not Modular" sound.
Blazer Sound System
YO6TH
Merch for this release:
Vinyl
The releases on DJ Lyster's label Youth, which cover a wide array of electronic styles, are always suffused with a seductive sense of eeriness. Blazer Sound System's recent EP for the label follows in the footsteps of Sin Falta's Diamonds by setting that unsettling feeling atop dusky dancehall beats. YO6TH presents two productions apiece from Blazer members Rainstick and Zebrablood. Rainstick's contributions come off like more nervy takes on the Low Jack style, the dubbed-out dembows cut up by sudden sample intrusions. Meanwhile, the Zebrablood beats retreat further into the mist—the roiling and minimal "Destorto" seethes with quiet malice.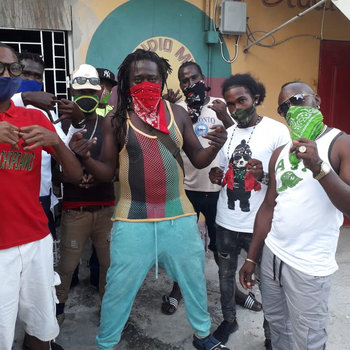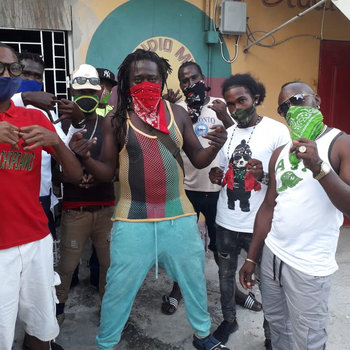 Merch for this release:
Vinyl Box Set, Vinyl LP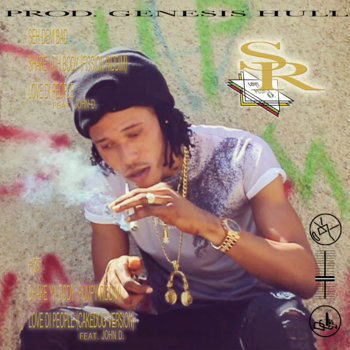 The union of Duppy Gun and Bokeh Versions makes perfect sense—the former, an all-star crew with roots in Portmore, Mexico City, and Los Angeles, have run with Equiknoxx's futurist dancehall sound, while Bokeh move in similar circles to the British labels mentioned above but have a stronger deference for dubwise aesthetics. Sikka Rymes' Love Di People EP is one of several superb releases to have emerged since Duppy and Bokeh first joined forces a couple of years back. The productions are some of the rawest in this list, often consisting of little more than blown-out bass and caustic synth squeaks. Sikka Rymes, who has received co-signs from Vybz Kartel, does superbly well with such volatile riddims, his vocals darting in and out of the spaces left by producer Genesis Hull.