LISTS
A Walk Through the Tropical Paradise of the Monster Rally Catalogue
By Martin Douglas · January 04, 2018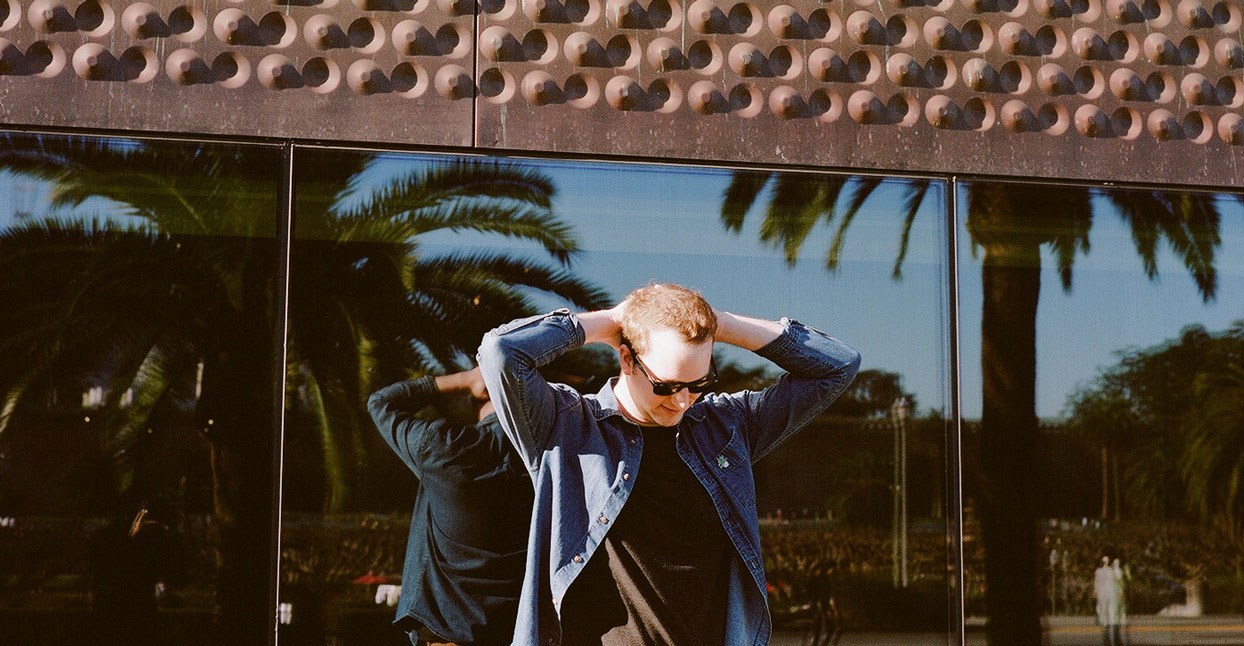 It's impossible to listen to Monster Rally without imagining a series of island ephemera: souvenir shop knick-knacks, discarded leaves from palm trees, drinks with umbrellas. Since his debut as Monster Rally in 2010, musician and visual artist Ted Feighan has built a discography that relies heavily on the warm, breezy sound of Tropicália and the glamour of Old Hollywood—with traces of calypso, island jazz, and bachelor pad music thrown in for good measure.
"The things that inform my music are things like the sound of warped audio from old movies," Feighan says via email. "Or the way an old record jacket looks when the sides are peeling and you can see the round shape of an album through the worn cardboard. I wanted to make music that sounded like that."
Monster Rally began in many ways as a way for Feighan to explore new musical ground. He had grown tired of the artistic and emotional limitations of being in a band—the grind of touring, record contracts, the creative compromises. To ease some of the monotony of being on the road, he'd scour dollar record bins all over the world, sampling his finds and looping them to create songs that were tropical in their melodies and psychedelic in their mood.
Eventually, Feighan began drafting the collage work that would adorn the covers of his releases. "I wanted to create the visual world in which the music I was producing existed," he says. "The Mystery Cove artwork was a nod to the style of old movie posters, where various characters and elements from the film are composed together into a central piece. The artwork for the new album is supposed to be a flag for the location that the album takes place: the Flowering Jungle."
With titles like Return to Paradise and Foreign Pedestrians (read: tourists), it's clear the unifying theme of Monster Rally's work is the concept of utopia. Feighan notes, "I think the whole project is based on escapism. When I was starting to make music, I had a ton of anxiety, and I think I was trying to hide in the peaceful, exotic, and otherworldly nature of the music I was making. Locations where the music exists—Coral, Mystery Cove, Flowering Jungle—they're all on a map in my mind."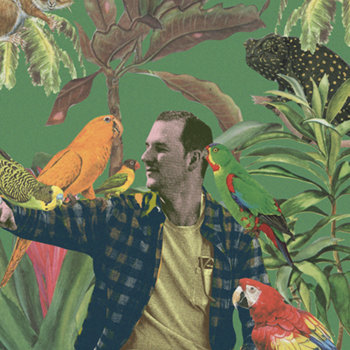 .
00:10 / 00:58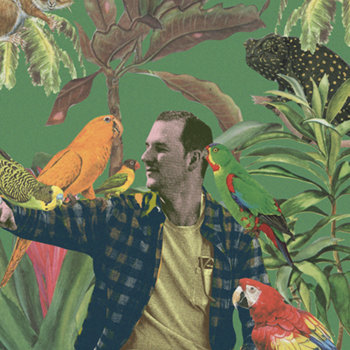 It's evident in the swaying loop that carries opener "The Wolf": the Monster Rally EP is a portrait of an artist working within the space of their samples. There is a grace to the way these compositions unfold, and in that grace becomes the music's defining characteristic. "These songs were all about figuring out how to express my original ideas for Monster Rally," Feighan says. "I think [EP] is the truest version of what I wanted the music to be."
EP is a brisk listen at 12 minutes, but even a brief vacation can leave a lasting impression. There are little accoutrements and elements which add to the overall texture of the loops. The jaunty whistling and shuffling pace of "Honey Moon," the stumbling-into-a-block-party feel of "Maori Mai"—there are few musical experiences like it, especially at the time of its release; Feighan managed to capture the identity of a place almost entirely imagined, and he continues to spend the rest of his career fleshing it out.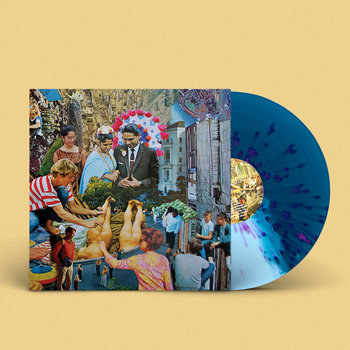 .
00:10 / 00:58
Merch for this release:
Vinyl LP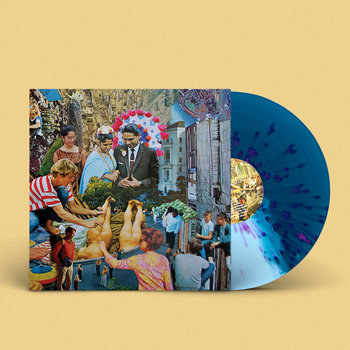 The second half of Monster Rally's debut full-length offers glimpses into Feighan as a bonafide beatmaker rather than a loop specialist, but songs like "Rainbow Rd." are almost too beat-heavy, too percussive for the samples the beats are anchoring; the beats occasionally weigh the tracks down.
But sometimes, the percussion is just right, like the rattling snares which lead "Ribbons" to its close, or the perfectly simple breakbeat that drives the twinkling pianos in "Color Sky." The sound of vinyl crackling like fireworks turns up often in Monster Rally's early work, and here it's used as a consistent percussive element.
With bright and effervescent tracks like "Story Ends (Color Sky Pt. II)," Coral is as good a testament as to the fact that psychedelic music doesn't always require guitars and effects pedals. Like much of Feighan's work, Coral is inspired by the sound of traveling. "It's always inspiring to hear the ambient noise of any new place, like street musicians performing or the [sound of the] radio coming out of people's cars as they drive by," he says.
.
00:10 / 00:58
There is a striking balance on Beyond the Sea between traditional beatmaking and the languid pace and loose ends of his earlier work. There's the breakbeat bounce of opener "Lava Flows," the cloud-hopping steel drums which close out "Animals," the warped drone of "Forager," and the loopy, last call lounge of "Ghosts."
"I did a lot more experimenting on this record," Feighan says. "Until now, everything had been samples taken from vinyl. On this record, I played a lot of guitar, bass, keyboard, and some percussion." In Monster Rally's earlier work, the slight skips at the end of the loops had a homespun charm. But on Beyond the Sea, the music begins to feel seamless.
.
00:10 / 00:58
Q-Tip, Mos Def, and MF DOOM are on Feighan's dream list of collaborators, so his collaboration with the similarly-minded Oakland MC Jay Stone was a natural fit. Stone's words are full of stoner affability, writerly observations (note the character at the end of "Permeate" who "ate a Bible and now he thinks he's Jesus"), and the dark visages of characters lingering in the background of his verses. It's not a stretch to imagine a Monster Rally LP among the items listed in "No Cilantro": an assortment of Isley Brothers records, a freshly rolled blunt, a chilled Capri Sun, and tacos without the titular garnish. The beat—one of the most stirring combinations of the lush sonics and head-nodding drums for which Monster Rally has become known—features a prominent sample of the intro to Nancy Sinatra's "You Only Live Twice."
The beats on Foreign Pedestrians skirt along the margins of funk and boom bap, and Stone hits the heavy drums with the enthusiasm and tact of a fighter attacking a speed bag. "Pearly," a standout from Monster Rally EP, makes an appearance here as the backing track to "Mr. F.T.S.," with lyrical imagery that involves strangling Keebler Elves and decrying "pretentious motherfuckers [who] try to figure the meaning." "Cognac" is a leisurely sex romp featuring liberal amount of Cap'n Crunch. Feighan calls the odyssey "Parthenogenesis" one of his favorite songs, and Stone's pitch-shifted vocals speak of crashing pirate ships, and his melanin making him look like he's made of gold.
The B-side of this 12" contains the instrumentals for each song which, in a way makes Stone's guest-starring turn in the Monster Rally universe all the more special—a secret garden in the middle of a scenic island.
.
00:10 / 00:58
Merch for this release:
Vinyl LP
"For this record, I knew I wanted to tell a particular story," Feighan says. "I set off making a record about a young couple who go on a trip to 'Mystery Cove.' The whole thing is like a Scooby-Doo story, where there is danger, but nothing is ever too serious."
The narrative of Mystery Cove can be detected in its sonics, which move from flowing guitar lines and peppy handclaps ("Full Sail") to a sense of melancholy rarely explored in the Monster Rally catalogue ("Misty Sunset"). In between the peaks and valleys, there are repurposed Country-Western ballads ("In the Valleys"), a glittery sort of thump that makes way for a gorgeous, languid guitar line ("Mystic"), and a twinkling soul loop augmented by rolling drums ("Burning Citrus"). There is thunder cracking in "Little Buddy," and a lot of chirping in "The Birds Pt. 4." In Monster Rally's music, there's always something sinister lurking in the crevices of something majestic; Mystery Cove offers examples in spades.
.
00:10 / 00:58
Merch for this release:
Vinyl LP
Feighan moved from Cleveland to Los Angeles in search of a larger community of people who were working in a similar sonic space. He eventually moved to Cleveland a handful of months after his wife gave birth to twins, but before he did, he crafted his most fully-realized full-length to date. Flowering Jungle feels like Monster Rally coming full circle, applying the experience Feighan has gained in making beats with the dreamy, "elsewhere" feel of his early work.
Crafted as something of a travelogue of his emotions at the time surrounding the impending arrival of his children, Feighan describes the album as "happy," adding, "I mean that in all its incarnations, from total bliss, contentment, peacefulness, to being worried the happiness will be lost somehow." Case in point: The jubilation of "Giant Leaves," the glimmering, tranquil allure of "Love," and the way the pianos signal the impending conclusion of something meaningful in "Bahia Mar." If Flowering Jungle is indeed Monster Rally coming full circle, the next chapter of Ted Feighan's work may be yet another exciting departure.
-Martin Douglas