LISTS
MonoNeon, the Funk Bass Maestro Carrying the Torch of Duchamp
By Danny Schwartz · April 19, 2018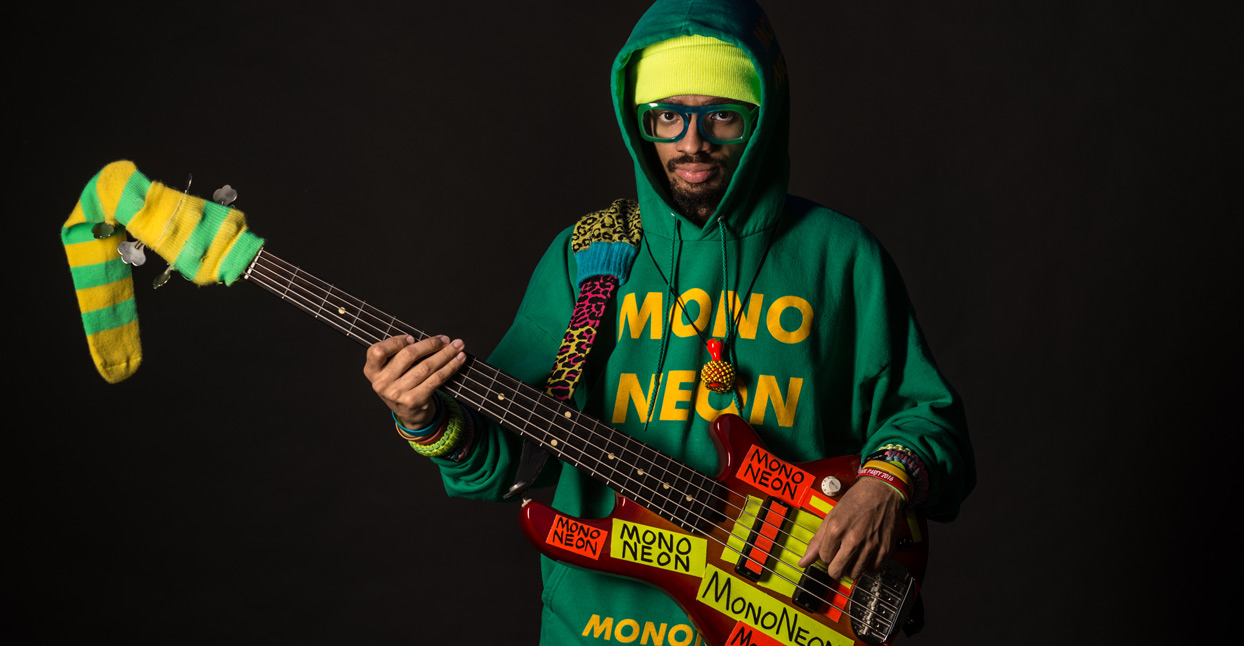 Go to the YouTube page of virtuoso funk bassist Dwayne "MonoNeon" Thomas, Jr. and you will find videos of a young man wearing an outfit that falls somewhere between construction worker and raver kid. From the wool beanie and ski mask to the moon boots with the oversized tongue, his attire usually boasts bright and sometimes reflective neon colors—turquoise, safety orange, violet, and lemon yellow. The word MONONEON appears everywhere—on both his clothing and bass. If he isn't wearing his eyeglasses with thick, forest green rims, he's wearing ski goggles covered with neon tape and emblazoned in marker with his name.
MonoNeon has become one of the most sought-after bass players in the world. His formidable funk chops and impenetrable pocket, which he cultivated in his native Memphis and then briefly at Berklee School of Music, have led artists like Prince, Jack DeJohnette, Cory Henry, and Pete Rock to call and ask him to join their respective bands. This summer, Medeski, Martin, and MonoNeon will headline New Jersey's BeardFest.
He has also become a popular online figure thanks to the videos he disseminates across YouTube and social platforms on a nearly daily basis; his Instagram account boasts over 115K followers. There are the relatively conventional concert clips, J Dilla covers, and interactions with other internet-savvy musical geniuses. Then there are the zany melodic interpretations of Will Smith's motivational speeches and viral videos like "Angry Grandpa destroys PS4." He has taken a particular interest in "covering" the rants and raves of Cardi B.
"I like the melodicism in Cardi B's talking, it works for me when developing music out of speech," MonoNeon explains via email. "The hopes that she sees it kinda doesn't matter to me, but if she does see it, that's dope too." Even if Cardi B has yet to notice, The Roots did, and played one of his Cardi B covers as entrance music for her interview on The Tonight Show.
MonoNeon's prolific online presence makes sense when you consider his epic discography. Across 17 albums dating back to 2010, he has attempted to meld funk and microtonal music, and also to use funk as a medium through which to explore the avant-garde art movements that have inspired him—namely, Dadaism, Surrealism, Minimalism, Pop Art, Abstract Expressionism, and Color Field. His keen interest in these movements provides necessary context for his whimsical nature, his two-part artistic manifesto, and the way he presents himself visually. It was Duchamp's readymades that prompted him to drape a sock over the headstock of his bass. You could interpret his viral video covers as expressions of Duchamp's principle of "found art."
"The rebelliousness of Dadaism is something I channel a lot in my music," MonoNeon says. "I read about the ridicule and rejection Marcel Duchamp and others had to face because of their artistic gestures, and that sparks a vibe not only for music but for just simply wanting to be me."
MonoNeon is only 27 years old, but it is already clear that he is destined for cosmic greatness. Get to know him through seven of his most memorable albums to date.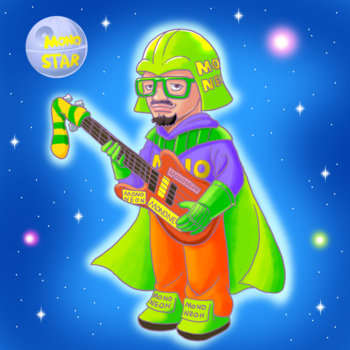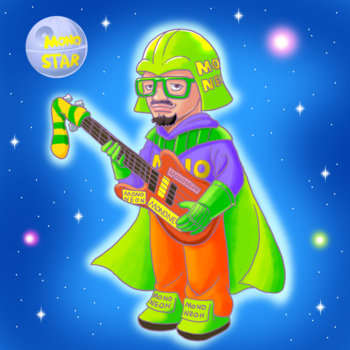 On I Don't Care Today, a "soundtrack about […] existential confusion and adventure," MonoNeon uses the physicality of his turbulent basslines to ground his scattered thoughts on relationships. "How 'bout you delete me from your Instagram? You can block me for all I care, I don't give a damn," he sings on "I Wish I Never Met You." Each track feels like a left turn and channels a different artist than the one preceding it: "Shooting For The Stars With My Laser Beam" evokes the wonky Afrofuturism of Shabazz Palaces; "Look In The Mirruh," the tipsy stomp of DJ Quik; "Thick AF [Look At All This Meat I Got Over Here]," the psychedelic musings of Jimi Hendrix's "Castles Made of Sand."
MonoNeon's freewheeling, humorous lyrical tendencies make his occasionally sharp insights all the more surprising and delightful. He finds a moment of clarity on "All I Ever Wanted To Do Was Be a Mystery" when he describes the urges of a stoner introvert: "Smoke some weed and plant some trees / Find a little spot where I can't be seen, be by myself with nobody else / Find that freedom inside yourself."
Although MonoNeon invites the listener into the world of Welcome 2 Whateva the Fyuck with the words, "Whateva the fyuck you want it to be," the album is pretty cohesive by his standards. For the first five (of six) tracks, he strikes a balance between his commitment to experimentation and the Prince and Parliament influences that he proudly wears on his sleeve. This balance evaporates in hilarious fashion on the concluding track "Public Nookie," in which he does his best Strokes impression, employing an idyllic guitar line and chipmunked vocals to underscore the joys of public sex, before launching into riotous funk explosion driven by guitar and bass interplay. Whateva the fyuck, indeed…
At five tracks and just under 11 minutes, SELFIE QUICKIE is a good example of the amount of ground MonoNeon is able to cover in a short period of time. Though he denies having been seriously influenced by video game music, the first two tracks of SELFIE QUICKIE have the distinctive feel of a Super Mario World session. He transports the listener through portals between far-flung landscapes, through deep dives into treacherous, murky waters, romps through sun-dappled meadows, and assaults on Bowser's Castle and all the grotesque horrors that lie within.
A tribute to the post-war musical pioneer John Cage, John Cage on Soul Train marks a collaboration between MonoNeon and microtonal guitarist Michael Vick. "Cage was free and fearless, something I want to embody," MonoNeon says. "There is this quote from Cage that really changed and shaped me—'The first question I ask myself when [something] doesn't seem to be beautiful is why do I think it's not beautiful. And very shortly you discover that there is no reason.' When I found about John Cage I found myself, at least the avant-garde side of myself that I felt was always there but didn't manifest till I got hip to Cage."
On WEON, a pack of seven instrumentals, MonoNeon and experimental Danish producer Kriswontwo enjoy a fluid relationship. Sometimes he is timekeeper, sometimes the frontman flashing his brash athleticism, then he gladly slinks into the background to become a fleeting texture as Kriswontwo's intergalactic synths swell to symphonic proportions.
The title (and cover art) of Uncle Curtis Answered the Lobster Telephone is as comical and absurd as the Dali sculpture that inspired it. The album opens with a bass and drum groove, the tightness of which approaches that of D'Angelo's "Chicken Grease," then unwinds from there as he pays homage to the his favorite visual artists. The lack of embellishment on "Mono in Color Field" could be interpreted as a nod to Mark Rothko.  "I love his simple gestures," Mono says of Rothko, "his use of colors and spatialization in painting. I've seen some of his paintings at MoMa a while back, stood and stared at that shiet [sic]… an unintentional meditative state took place."
-Daniel Schwartz