LISTS
Where to Start Exploring the Dazzling World of Molly Nilsson
By Ed Blair · Photos by Hjalmar Rechlin · January 24, 2022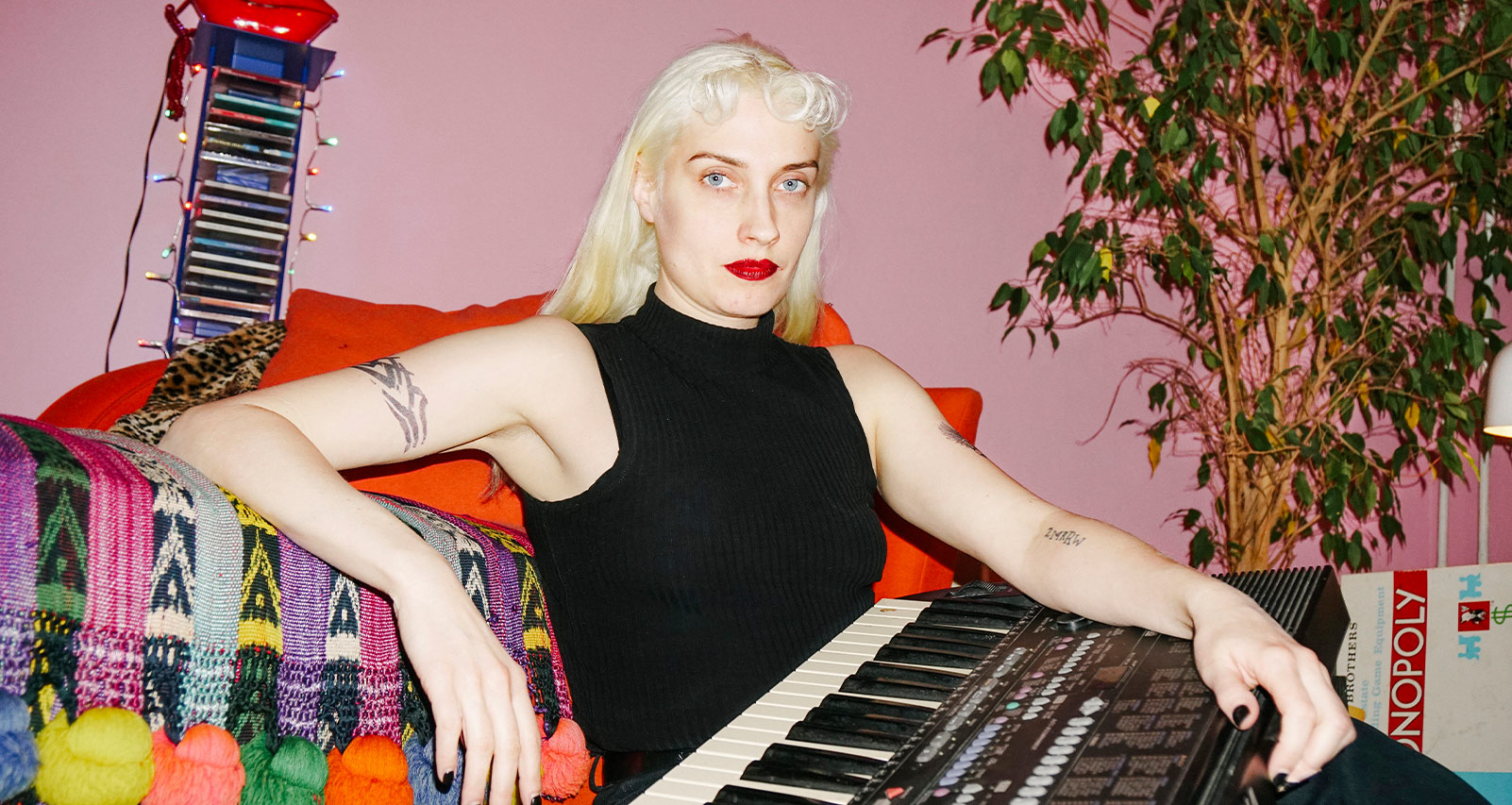 "Sometimes I wonder if it's a little bit dangerous. When you name an album, it is a little bit like a spell, you know." Molly Nilsson is describing the process behind naming her most recent album Extreme, and the Berlin-by-way-of-Sweden synth-pop singer has reason to be wary. She named her last album Twenty Twenty, which ended up being a fairly tumultuous year here on Planet Earth. "I was thinking about the title Extreme right after I'd made Twenty Twenty," she says. "At the time, I just thought that it was kind of a fun title—a good working title to [remind myself to] be playful and not hold myself back." But the word took on new resonance as fascism and ocean levels continued to rise, and the global pandemic refused to cede center stage.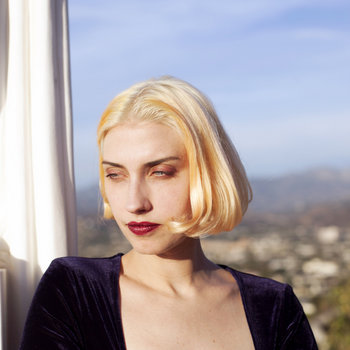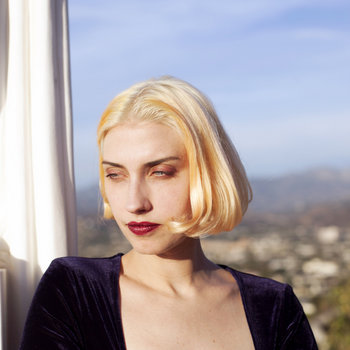 Merch for this release:
Compact Disc (CD), Vinyl LP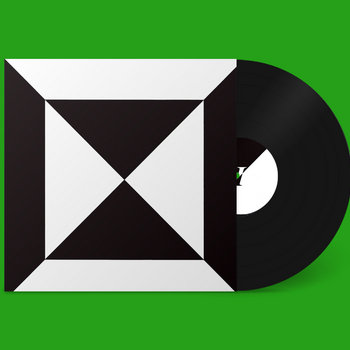 "It turned into thinking of 'extremes' in this black-and-white, polarized society, and the struggles between all the different sides and all these different ways of thinking," she says. The sentiment evident from the second the record starts: Extreme opens with the sound of crashing guitars and Nilsson singing, "It's me versus the black hole at the centre of the galaxy/ Who we are versus who we'd like to be/ Get ready for the fight of the century." It's a call to arms, but it's also a recognition that revolution must start from within. "Those days of just 'not caring' are over," Nilsson says. "Because if you don't care today, I mean, that's still taking a stand. I'm trying to do my best, but at the same time, live my life. It's gonna be a small, slow process of re-learning how to do things better." That reassessment applies to all aspects of her role as an artist, from the environmental impact of touring ("There are just so many little things that nobody paid attention to before—like how many plastic bottles they have in the green room of a show, for example") to the way she approaches her audience and her work.
After the release of Twenty Twenty, Nilsson went through a period of what she calls "creative depression." "I had a running order of how things went, in terms of my years and my albums," she says. "I would work on an album, then put it out, then go play shows, then come home and start working on a new album. That had almost become a routine." But it wasn't just that steady grind that was weighing on her. She says that while writing Extreme, "I tried to not think so much about what other people thought. Because I think that was maybe a part of my creative depression after Twenty Twenty. It felt like it was difficult to express myself the way I wanted to express myself and to be confident in what I was saying, because I kept thinking about how I would be misunderstood."
Merch for this release:
Compact Disc (CD), Vinyl LP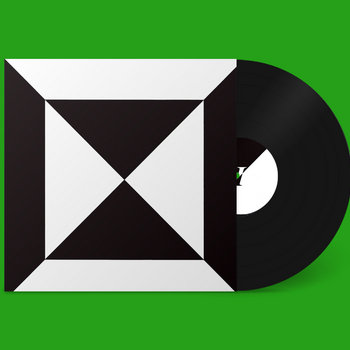 Directness suits Nilsson, as do some of the new musical ideas she explores on Extreme. The jazzy lounge stylings of "Take Me To Your Leader," show a more playful side of Nilsson than any of her previous releases, as does the punk sneer of "They Will Pay."  These stylistic expansions were, in part, a consequence of not being on the road. "Because there was such a long break, I went through so many different phases," Nilsson says. "So the album is a little bit like somebody's going through 11 different ideas in 40 minutes. It's not all over the place, though, because it's all me. Obviously."
Nilsson is such an idiosyncratic talent that it's hard to imagine mistaking Extreme for anyone else. If you are interested in taking the plunge into exploring her expansive back catalog, we have a guide to help you get started.
---
Dipping a Toe In
Merch for this release:
2 x Vinyl LP, Compact Disc (CD)
In some ways, Nilsson's debut (released in 2008 on hand-numbered CD-Rs) feels like a little bit of a birth-of-Athena moment, as many of the things that would come to define her music are already fully formed here: The wry humor, the catchy, repetitive synths, and the ache of wistful loneliness. It's a remarkably assured arrival. "These Things Take Time were songs that I'd written over maybe a year's time," Nilsson says. "But it was [made up of] ideas that I had collected my whole life." As with many of her album titles, These Things Take Time proved prophetic about the trajectory of Nilsson's life. "I was saying, 'Okay, patience. I want to make this love affair I have with music last a long time. I don't want to burn out or you know, throw it up in the air and just see where it lands.' So I think it was a very good starting point for me."
Nilsson had been writing songs for several years at this point and, as a result, was able to pick the strongest ones from a crowded field. "I was writing lots of songs—just, you know, three songs a day or something. They were obviously not all great. But I realized that's kind of how you get good at something: You just do it really fast. So you fail, and you start again; and then you fail, and you start again," she explains. That dedication paid off. Songs like the wistful "Hey Moon!" and the cocktail of sardonic wit and regret that is "Whiskey Sour," remain fan favorites more than a decade later.
Merch for this release:
Vinyl LP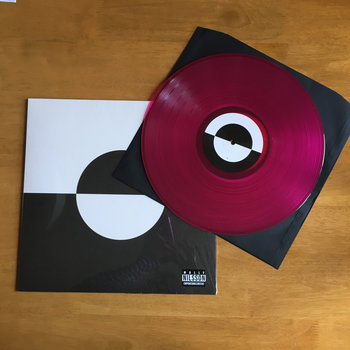 "My prime! The peak of my career!" laughs Nilsson. "I thought it was really funny to sort of be like: 'This is it, this is the peak, this is everything,' you know? 'It's all downhill from here, this is my eternal sunset, I'm riding into it now.'" Thankfully, that was not the case. But if it had been? It would have been hard to imagine a stronger final statement. Zenith is Nilsson in peak form, laughing off the surveillance state alongside cigarette smoking angels in "H.O.P.E." and finding painful beauty in the metaphor of outliving a dead OS in "1995."
Zenith marks a sea change in the tenor of Nilsson's work; it's the first release where the singer's hope and optimism really takes center stage. On "Lovers are Losers," Nilsson proudly takes her place with the rest of the, well, lovers and losers, refuting the "neo-liberal bullshit" that positions relationships as games to be won. "Titanic," and "Tomorrow," are both touching odes to the power of being inebriated with people you dearly care for. "It's one of my favorite albums in so many different ways, because I think it sounds beautiful, it looks beautiful, feels beautiful," Nilsson says. "It represents such an important time in my life, when I left my 20s behind me, and I entered my 30s. It was just such a nice moment of shedding skin and moving into a new decade."
Merch for this release:
Vinyl LP, Compact Disc (CD), Cassette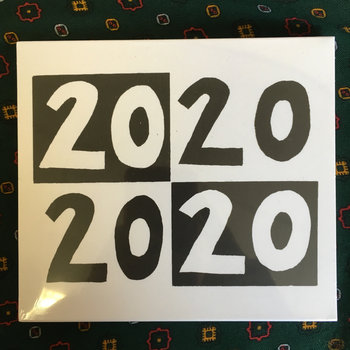 "I was thinking more of like a feeling, or an atmosphere for Twenty Twenty. I wanted it to kind of feel like, I had this sort of feeling like it's been a hot day, and the sun is setting, and you kind of walk around on the street, and you just go into some store and you find a book you like, and you're just in the hypnotic feeling of being in the now," is how Nilsson describes Twenty Twenty's guiding principles, and it's an apt introduction to her 2018 album.
This is Nilsson at her most hazy, an album weighted with endings (friendships, the world, and everything in-between). "I also think I tried to not say anything explicitly, because my experience was that as soon as I said anything explicitly, people got really angry," she explains, "So my approach at that time was almost like I was trying to– like, I was a part of the resistance and in some dictatorship or something, where you have to name things other things to get away with it. At the time, it seemed like a strategy that helped me in some kind of creative way." Even with a little bit of metaphorical distance, songs like "A Slice of Lemon," push the listener to consider their own role in the world around them. Nilsson wraps up environmental/existential crisis in heightened romance; by the time you realize, you're already singing along.
---
A Little Further In 
Merch for this release:
Compact Disc (CD), Vinyl LP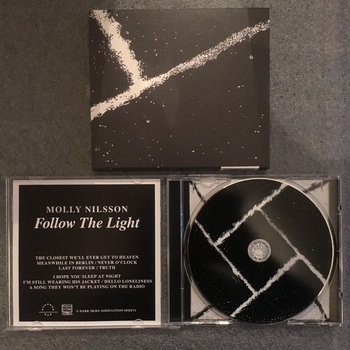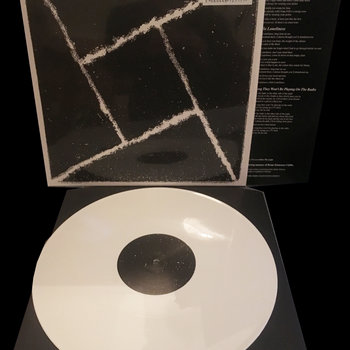 "I was a little bit disillusioned and confused about what I was going to do," Nilsson says of her 2010 record. "I think it's something about years that end with a nine; 2009 and 2019 were really difficult years—for me, at least. I think I'm always thinking of my life in years." Her previous record, Europa, had been her first release on vinyl and it hadn't sold as well as expected. "I had these huge boxes in my living room, just reminding me every day of all the records I didn't sell," Nilsson says. "I was a little bit traumatized by that."
On Follow the Light, Nilsson desperately grasps at memory, whether she's pouring through Google to find traces of an old friendship ("The Closest We'll Ever Get to Heaven") or wearing a lover's old jacket while watching a genetically modified rose outlast their love ("I'm Still Wearing His Jacket"). "I'm very critical of almost everything I do, but when I look back on that album, I do think it's a really fun one," she says, "I don't think there's one bad song on there."
Merch for this release:
Vinyl LP, Compact Disc (CD)
Nilsson cites 2011's History as a turning point in her career. People were starting to take notice of her work and, as a result, she was able to broaden her horizons. "I felt like there were some people who had just discovered what I'd done before, and there was a little bit of an expectation or something. That was really exciting for me," she recalls. "That was when I first started going out, playing shows around in Europe. I went to the States as well. I kind of came out more in the world, whereas before I had been, you know, much more in my bedroom."
You couldn't pick a better break-out record. The languorous ode to obsession, "I Hope You Die," quickly became a fan favorite. "In Real Life" and "Hotel Home," explore the ways technology functions in our relationships, a theme Nilsson would return to on later albums. History also boasts Nilsson's most danceable track, a raved-up "City of Atlantis" which pulls liberally from Eurodance.
Merch for this release:
Vinyl LP
The Travels was Nilsson's first record with Night School Records, a partnership which would help free up Nilsson to focus solely on her music ("I'm happy if I can write more songs than emails, you know"), and also expose new listeners to her music through a diligent reissue program. Nilsson met Night School label head Michael Kasparis when he was still working as a buyer for Rough Trade Shops. When Kasparis started Night School, he reached out to Nilsson, and the rest was history. "I love being DIY, and I love doing everything myself, to a certain extent," Nilsson says, "but there's nothing as beautiful as having a partner in crime. I would wish for everyone in the whole world to have a Michael."
This is also the record where Nilsson states most plainly the tension at the heart of much of her recent work. In the chorus of "The Power Ballad," Nilsson repeats the phrase, "The power of love versus the love of power"—the two opposing forces that also drive Extreme.
---
The Deep End
Merch for this release:
Compact Disc (CD), Vinyl LP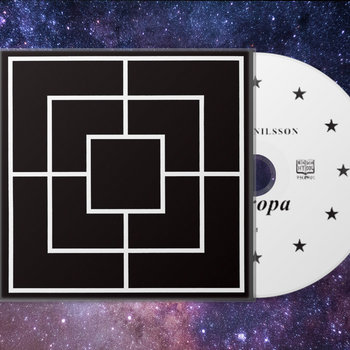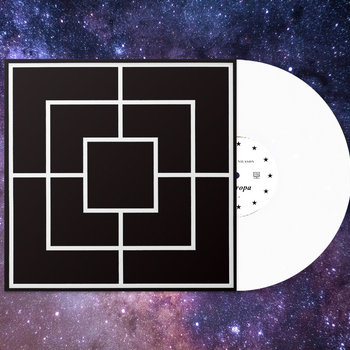 Nilsson's 2009 sophomore album, which marked the formation of her self-run record label Dark Skies Association. "It's kind of difficult," she says of the process of following up her debut. "You've made one thing, and then you're trying to make a new thing." Europa was written over the course of six months, which lent the album a more consistent tone than her debut. Nilsson calls Europa a transitional record, saying, "There's some songs on that album that I really love, but I kind of think of it as a stepping stone between the first album and Follow The Light. So it's a little bit like that middle child, you know?"
Merch for this release:
Compact Disc (CD), Vinyl LP, Cassette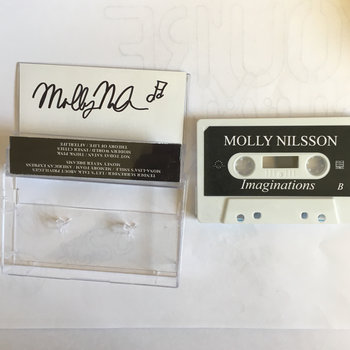 "Imaginations was sort of trying to follow up where Zenith ended," Nilsson says. "That was kind of difficult." It's also perhaps the most anthemic of Nilsson's work, an aspect that she struggled with at the time. "On that album, I was tense, and I just wanted to say all these things, and I wanted to be understood and I wanted to be really explicit, and maybe I got a bit lost there," she says. There are still highlights, like the money-and-sex-surrealism of "American Express," or the paen to liminal spaces, "Inner Cities." Ultimately, she chalks the album up as a learning experience. "Since then, I've told myself, 'OK, don't try to do everything on an album, you know,'" she says. "Just do one or two things and then have fun."