LISTS
A Guide to 25 Years of Mogwai
By Andrew Parks · March 15, 2021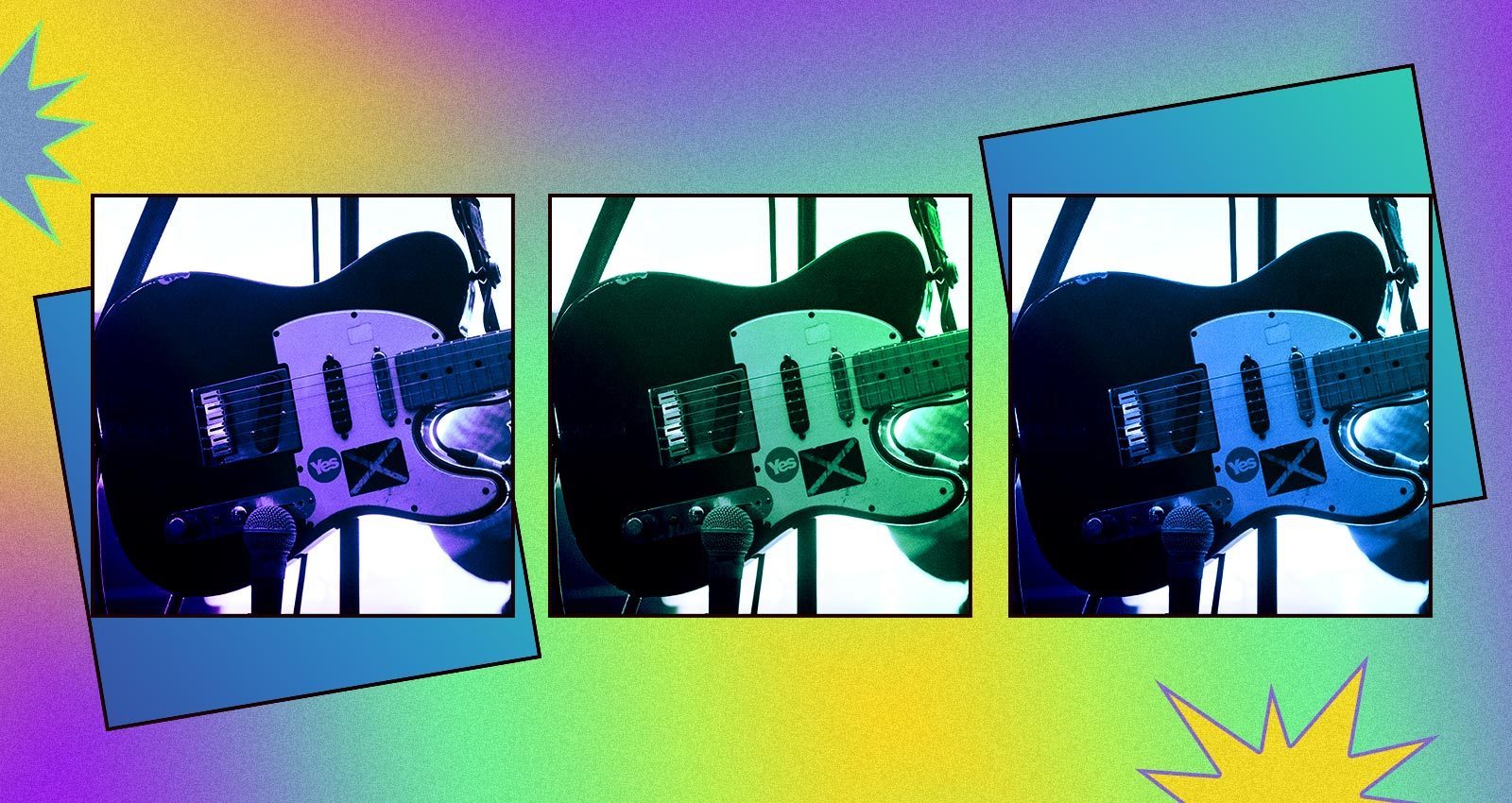 Like many other musicians who have missed playing live over the past year, Mogwai toasted their 10th record (As the Love Continues) with a pre-taped release party in an otherwise empty room. (Glasgow's 600-cap Tramway arts centre, to be exact.)
But its opening moments were set in two entirely different locations. First, the camera pans back from the boards of the New York-based producer Dave Fridmann to reveal the band dialed in via Zoom from a studio in Birmingham with engineer Tony Doogan.
"I'd like to hear two things," Fridmann suggests, as Mogwai weighs their options in another time zone. "I'd like to hear the big wash where you're just [doing] this distortion wall, but then also a more clean-ish distortion blend where you're sort of doing the insistent strumming part of it."
The setup is very Summer 2020: Album tracking by teleconference. Yet everyone looks as dialed-in and driven as they've ever been. Maybe even more so, since the alternative is another long afternoon in lockdown.
"Weirdly, considering the circumstances," guitarist Stuart Braithwaite explains over email, "this was one of the funnest records we've made. Getting to go anywhere last year was a total novelty; it really felt like a holiday, going to England to record.
He continues, "Having Dave Fridmann on Zoom rather than being in the room with him was strange, but it somehow managed to work perfectly. I'm so happy it ended up so cohesive. Even though our individual demos sound super different, by the time we all get together to play, it always ends up sounding like us."
That's been the group's M.O. for a while now—about 25 years actually, starting with the surprisingly restrained, slow-burning single "Tuner." While they're often filed alongside other fierce peak/valley practitioners (Explosions in the Sky, Godspeed You! Black Emperor, MONO), Braithwaite and his longtime bandmates (drummer Martin Bulloch, bassist Dominic Aitchison, multi-instrumentalist Barry Burns) speak their own secret language in the studio.
Sometimes, it features vaporized lead vocals; other times, it's heavily processed hooks and mood-altering melodies. Sometimes it's post-rock perfection—a well-oiled roller coaster of wild switchbacks and savage ride-the-snake riffs. Other times, it creeps into Krautrock territory, scoring acclaimed films (Zidane, Atomic) and TV shows (ZEROZEROZERO, Les Revenants), or easing into electronic music (see also: Burns' SUMS project, the band's Kicking a Dead Pig comp, and leftfield remixes for like-minded musicians like Codes In the Clouds, The Twilight Sad, and Snow Ghosts).
Merch for this release:
Vinyl LP
Mogwai also has a unique, often dark sense of humor—something they share with longtime friends and fellow countrymen Arab Strap. Seeing as how they're a largely instrumental outfit, this mostly shows up in song titles along the lines of "I Am Not Batman," and  "I Love You, I'm Going To Blow Up Your School."
"They aren't always meant to be funny," explains Braithwaite. "More random than anything else. I think being Scottish, we have a real aversion to pretentiousness, and it's so easy to slip into that realm making instrumental music. We've always been wary of doing that. I think after a while people stop thinking about the words in song titles and just think of the song itself. I do anyway."
With that in mind, here is a survey of the standout moments in Mogwai's cavernous back catalogue, starting with an instant classic that set a high bar for the band's explosive side…
Mogwai's debut album starts with a mission statement excerpted from an early concert review: "Music is bigger than words and wider than pictures… If the stars had a sound, it would sound like this." The Bergen newspaper that published the review has a point, although it would be apropos to add a clarification: "If the stars had a sound and were exploding, it would sound like this." Braithwaite can't believe how, well, young Mogwai was when they wrote the album. "A lot of this record was made up on the spot in the studio," he says, "which blows my mind even more. It was very stressful to make, but I think it was worth it."
Aside from being the name of Mogwai's longtime indie label, Rock Action was the point where the then-five-piece began to work synths and Big Ideas into a broader sense of what the band could be. While "Sine Wave" sets the stage with speaker-panning shock waves, the Gruff Rhys-led "Dial : Revenge" is a downright gorgeous diversion whispered in his native Welsh.
As for why the 20-minute terrorizer "My Father My King" was saved for a separate EP, Braithwaite says it was actually cut in a postscript session. "We played it a lot on the [Rock Action] tour, which is probably why people get confused. To be honest, I think having a metal jam at the end of the album would have been weird. I think it's fine as it is. We did record a lot more music that we didn't use, though. We're looking at doing an expanded edition when we get the time to sort it all out."
Rather than return to the riptides of their Come On Die Young era ("Ratts of the Capital," notwithstanding), Mogwai doubled down on their expanding dynamics and emerged with one of their most experimental, oft-misunderstood efforts. Robert Smith was one high profile fan, however. (The Cure added Mogwai to its touring Curiosa festival in 2004—alongside two other rising bands: The Rapture and Interpol.) "This is one of my favorites," says Braithwaite. "When it came out, I felt like no one was particularly interested in forward-looking music, as it was right in the middle of the garage rock revival. I don't remember this being that well-received but I think it's stood the test of time really well."
Their biggest success to date, Mr. Beast moved enough copies in Europe to go gold, and left manager Alan McGee so gobsmacked he called it "probably the greatest art-rock record that I've been involved with since My Bloody Valentine's Loveless… This is the record that they have always threatened to make."
A big reason for its creative breakthroughs and airtight back-to-basics approach—more swollen guitars, less fractured electronic flourishes—was time itself. Since it was the first Mogwai album made in their own Castle of Doom studio, the band ended up with an effort Braithwaite calls "a bit more polished…. Alan saying it was better than Loveless was a bit ridiculous, though. He has a love/hate thing with Kevin [Shields], and I think he was trying to annoy him by saying that. Pretty funny in retrospect." 
After more than a decade of creating music for imaginary movies, Mogwai were tapped for two very different soundtracks in 2006. On the one hand, Darren Aronofsky's love-or-loathe epic The Fountain merged Clint Mansell's post-classical pieces with contributions from the Kronos Quartet and a rather restless Mogwai. ("It was for me, painful!" Barry Burns once told self-titled, blaming "the Hollywood processing machine," not Aronofsky. )
On the other: Zidane, a full-on film score—the group's first—that followed the iconic footballer around the field in real time. "It was such a broad remit and such a weird film project," says Braithwaite. "We just threw ourselves right into it. I thought it was going to be a little arthouse film and it ended up being a bit of a phenomenon."
A cult favorite of both fans and the band itself, Hardcore Will Never Die, But You Will backs its brilliant album title up with a pyrotechnic sound palette and welcome Young Team reunion. (Producer Paul Savage, namely.)
"This felt like such an important record for us," says Braithwaite. "Outside of North America we put the record out ourselves, and we knew it had to be a good one. I'm really proud of this one. I think it's pretty varied and it definitely has some of my favorite songs we've ever done."
Merch for this release:
2 x Vinyl LP, Compact Disc (CD), Vinyl Box Set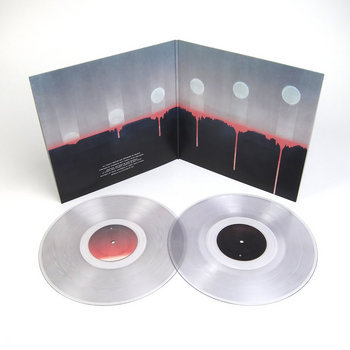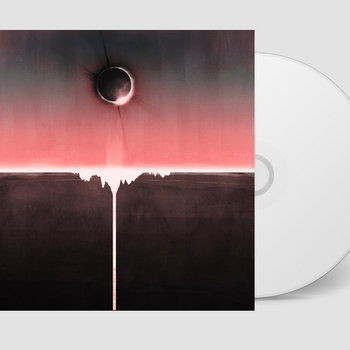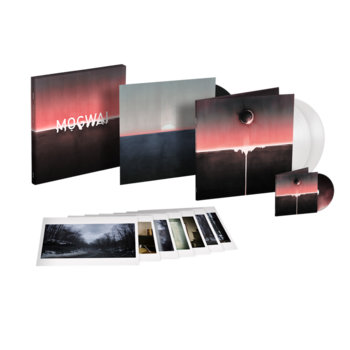 Speaking of in-studio reunions, Every Country's Sun brought Fridmann back into the fold alongside a band that was 15 years wiser and, more importantly, a little more accepting of outside ideas and input. Mature, even. "It's actually taken us a long time to really listen to Dave," admits Braithwaite. "We were quite stubborn in our younger years, but I think the relationship works really well. Especially these days."
Every Country's Sun also quelled any worries about the sudden absence of multi-instrumentalist John Cummings after two decades with the band. Hell, "Party in the Dark" could even be construed as a concise pop song. "To be honest, I hadn't actually thought too much that this was our first record as a four-piece," Braithwaite says when asked if this was a turning point LP on several levels. "We were just really excited about going back to work with Dave and going to stay at the studio; it didn't cross our minds."
What a way to ring in a twenty-fifth anniversary. A critical and commercial success that touches upon every aspect of What Makes Mogwai Great—comfort food built on chaos and beauty—As the Love Continues became the band's first No. 1 record upon its February release in the UK. "[It's] totally surreal, completely unexpected," Braithwaite said in a Guardian statement. "We're super proud of what we were doing, but we've been making music for over 25 years, and were happy staying where we are. We had no expansion plans."
They do now.