LISTS
The Stylish Boogie of Mogwaa
By Martyn Pepperell · February 22, 2023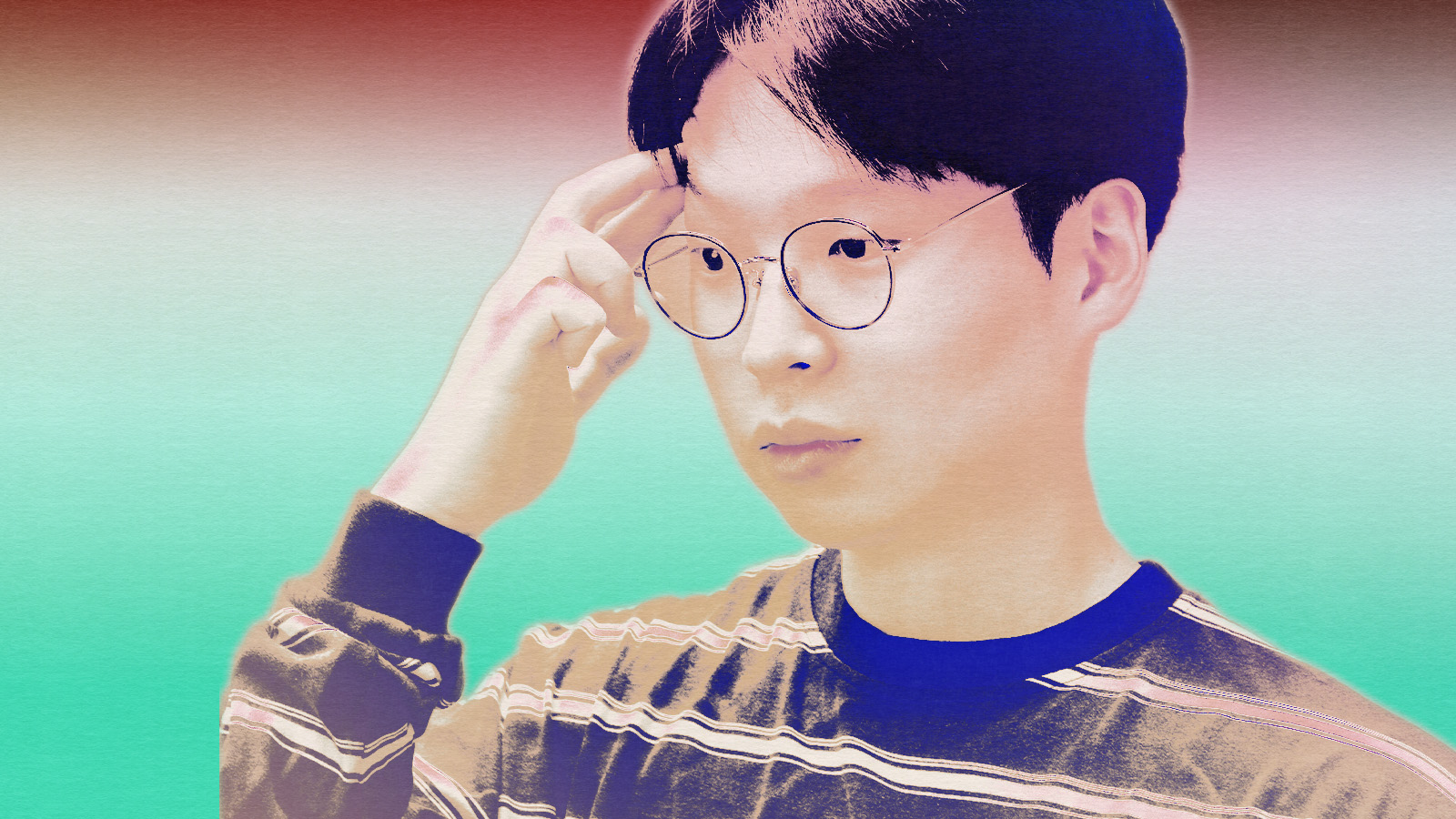 South Korean multi-instrumentalist, producer, and DJ Seungyoung Lee, aka Mogwaa, regularly posts videos of himself preparing coffee on his Instagram story. Between his choice of equipment and technique, a loving and respectful level of care is apparent. These same qualities are evident within the stylish boogie, electro, deep house, ambient, and Balearic beat projects he's released over the last six years. Mogwaa is a master craftsman who values form and function in equal measure.
Growing up in southwest Seoul's Yeongdeungpo district, Mogwaa began playing classical piano at a young age before shifting to guitar in his early teens. By the time he was sixteen, he was visiting record stores across Seoul and building a collection of 12-inches and LPs that became the foundation of his open-eared, cross-genre DJ sets. In the process, he dodged the polished MTV pop of the era, instead falling for the charms of hip-hop, Latin jazz, funk, and reggae artists such as 2Pac, Ray Barretto, Parliament-Funkadelic, and Bunny Wailer.
After finishing high school, Mogwaa played in a local band named Funkafric Booster before traveling overseas to study trumpet in Lima, Peru. From there, he headed to Thailand via Vietnam to teach Tae Kwon Do as part of the South Korean army's compulsory military service program. Once his service years were over, playing in a band didn't hold the same appeal. Instead, he used the money he'd saved to set up a small personal studio before spending the next five years teaching himself how to compose and produce instrumental boogie and electro tracks on a mixture of hardware and software. Alongside his production work, Mogwaa also began working several nights a week as a DJ in a local record bar with an encyclopedic collection of mid-to-late-20th-century Korean music.
By 2017, he was a skilled producer with an ear for endless grooves, sunset synthesizer melodies and basslines that bounce, and, most importantly, his own musical voice. Since then, Mogwaa has released a dazzling series of EPs, albums, split records, 12-inches, and 7-inches through a globally-minded range of boutique, underground dance music labels, including Star Creature, Spring Theory, Klasse Wrecks, Gudu Records, Clique Records, Zen2000, and MM Discos.
Two years ago, Mogwaa co-founded the WALLS AND PALS record label with fellow Seoul-based producer and DJ Jesse You to help build up the South Korean capital's burgeoning producer scene. In the not-so-distant future, he plans to launch a new label called Magnetic Paws to release some of the more, as he puts it, "personal music" he's been recording to tape on an 4-track with a mixture of instruments and hardware.
Here are eight essential Mogwaa releases on Bandcamp.
---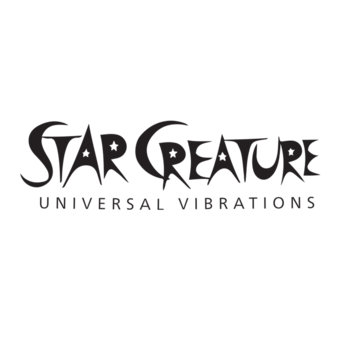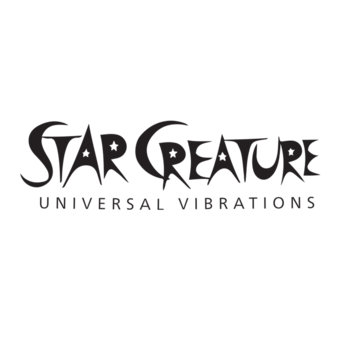 Merch for this release:
Vinyl LP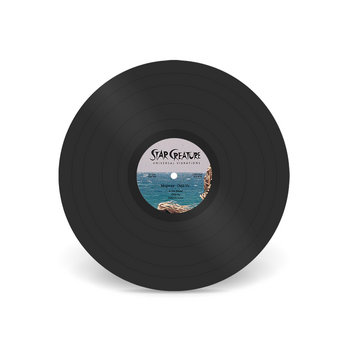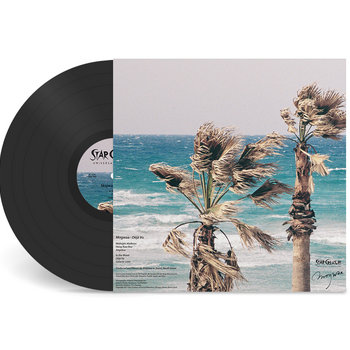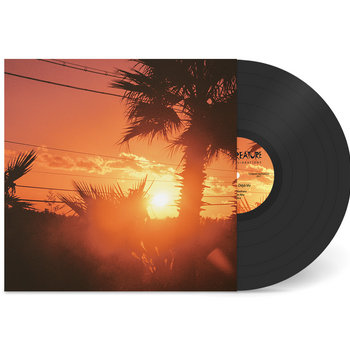 Originally released on cassette tape by Seoul's Clique Records in 2017, the D​é​jà Vu EP was Mogwaa's debut release and his now-or-never moment. At the time, the writer and designer Michael IQ Jones described the EP as a collection of "sun-soaked, super chill, synthetic beach boogie bouncers." "After five years of recording music, I was stuck," Mogwaa says. "I felt that if I didn't put something out, I wouldn't be able to go forward." Later that year, D​é​jà Vu was reissued on vinyl by the Chicago-based contemporary boogie label Star Creature.
Merch for this release:
7" Vinyl
Mogwaa's introduction to the Star Creature label came through the Chicago-based writer, DJ, and record producer Jonathan Kirby. After the success of D​é​jà Vu, Kirby mentioned that Andre Gibson, the leader of the eccentric soul, jazz fusion, new wave, and disco group Universal Togetherness Band, was still recording. After Mogwaa sent him some demos, Gibson heard something special in his modern boogie production. They recorded two joyfully uptempo vocal tracks, "I'm Just Sayin" and "Angelica Part 2," and Star Creature offered to release the songs as a 7-inch. "I really loved working with him," says Mogwaa. "He showed me things about my music I couldn't have seen in it by myself."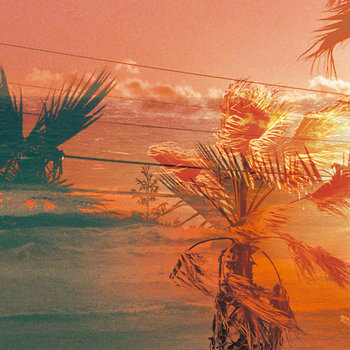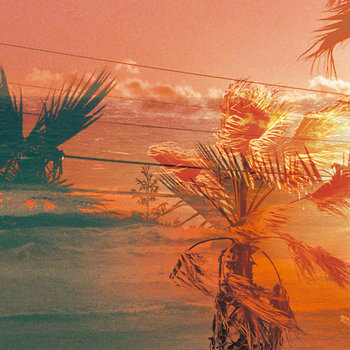 Merch for this release:
Vinyl LP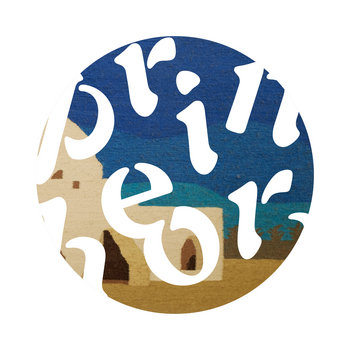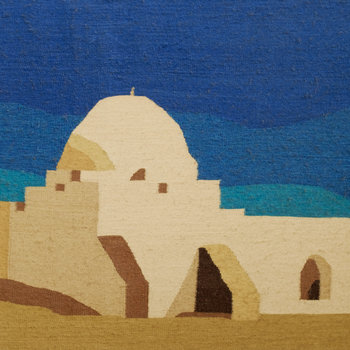 While working on the Pilgrim EP, released in 2019 through Guillaume Galuz's Spring Theory label, Mogwaa cast his mind back to the years he spent living in Peru and Vietnam. Over the course of four sparkly mid-tempo instrumentals, he blends lush atmospheric textures with shuffling percussion, steady machine beats, and sunkissed daydream melodies, as best exemplified on the EP closer 'Drizzle'. "Pilgrim is one of my favorite releases so far," Mogwaa says. "It was a turning point for me in terms of moving beyond funk influences into more of an organic approach where I bring together diverse genres."
Merch for this release:
Vinyl LP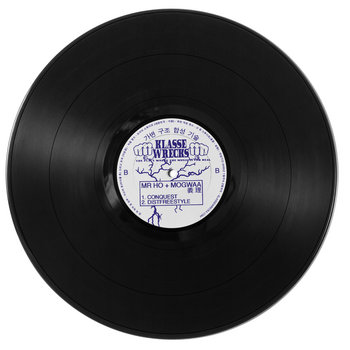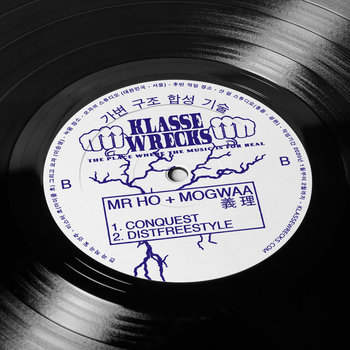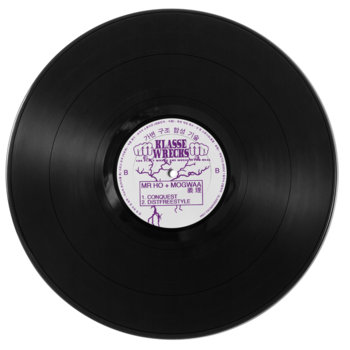 A taunt fusion of traditional electro, Latin freestyle, squelching acid bass, and funk carioca rhythms, Mogwaa and the Hong Kong producer and DJ Mr. Ho recorded the '​義​理​' EP for Klasse Wrecks, the label Ho co-runs with Luca Lozano. "I first met Mr. Ho when he came to Seoul to play a party with Alex Ho from the Zen2000 label in Los Angeles," Mogwaa remembers. The next time he came to Seoul, Ho visited Mogwaa in the studio. After improvising several tracks, they decided to release a short collaborative project together. "We have a similar aesthetic, but we come from totally different backgrounds and approaches, so it worked out well," Mogwaa says.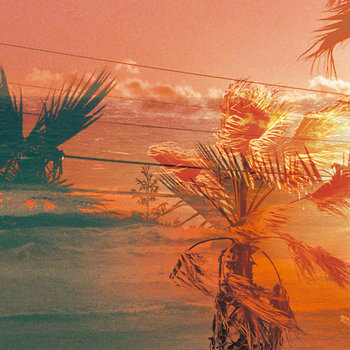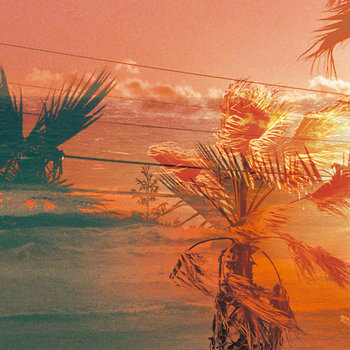 In recognition of the natural beauty of the Korean peninsula, South Korea is often romantically referred to as "The land of the morning calm." As such, Morning Calm served as the perfect title for the EP of glossy, synth-based meditation music Mogwaa recorded for Seoul's Used Future streetwear label in 2019. Originally released with a t-shirt, Morning Calm's polished ambient and New Age textures were inspired by the morning walk Mogwaa takes before he starts working on music for the day. "Used Future's designer used to work at the record bar I DJed at," Mogwaa says, illustrating his long-standing connection with the label.
Merch for this release:
Vinyl LP
When the well-known South Korean DJ and producer Peggy Gou approached Mogwaa about releasing an EP through her Gudu Records label in 2022, he saw it as an opportunity to get outside of his comfort zone. Sensing the significance of the moment, he set himself the goal of writing Mogwaa-style music dialed up for peak time on the dancefloor. On the title track and "Cloudride," Mogwaa marries his signature spacey melodies and dreamy chords with late-night grooves delivered with a slowly smoldering intensity. In the wake of the EP's release, Mogwaa had the opportunity to play a series of reaffirming shows across Europe. "From Above was big," he says. "It was also a turning point for me music-wise."
Merch for this release:
Vinyl LP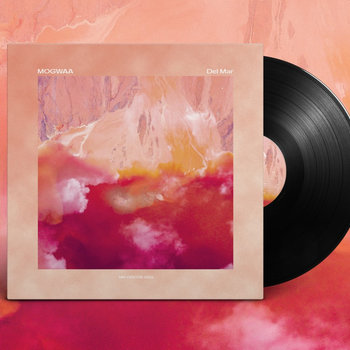 When Mogwaa started recording his Del Mar album for Berlin's MM Discos label, he was feeling the need to reconnect with more traditional songwriting and composition approaches. "I was thinking about song forms, intros, and choruses, and I thought I needed to get back to that type of music," Mogwaa explained. With the sea serving as the main character, he dreamed up a set of interconnected Balearic beat instrumentals with the perfect sparkle and shuffle for a slow sundown drive around an island coastline or perhaps a sunrise seaside DJ set with palm trees framing the view. Alongside Del Mar, Mogwaa has also recorded a guitar and drum machine-led bossa nova album for MM Discos titled Hazy Dreams, due for release later this year.
Merch for this release:
Vinyl LP
The fourth release on Alex Ho and Nik Mercer's Los Angeles-based label Zen2000, A Garden Inside is a two-zone warehouse party spread across one eight-track EP. On the A-side, listeners enter the ambient chill-out room through a set of buoyant beat sculptures and billowing bass, all supporting cosmic synthesizer figures. On the B-side, Mogwaa gives listeners futuristic electro on "Rejas" before letting washy chords and pitch-bent keyboard melodies rub against skippy machine drums on "Tranquilizer." "Melting," one of my favorite tracks on the EP, has the smokey gloss of a lost UK Street Soul white label from 1988, qualities it shares somewhat with the final track on A Garden Inside, "Con Fe."