LISTS
Eight Contemporary Artists Making the Most of Modular Synth
By Leo Maymind · May 17, 2018
Unlike, say, the saxophone, which has an inherent range of sounds due to its shape and materials, there is no one "sound" characteristic of a modular synthesizer. This is mostly because of the building block-like nature of the instrument: sound generation, timbre-shaping, sequencing, and audio processing modules can all be freely combined, resulting in a bespoke tool that is only limited by the user's imagination. Synthesizer, drum machine, effects unit, sampler: all can be components of the same modular system.
This customizability can be a blessing and a curse, as it's often impossible to recreate a sound or sequence without careful documentation. Until digital modules popped up recently, modular synthesizers existed in a world inherently devoid of presets, given the physical connection each patch requires. After its introduction in 1964, modular synths remained out of reach for most musicians—until about 20 years ago, when the popular and slightly smaller Eurorack format arrived. Moog's original modular design from the '60s wasn't exactly portable—a well-designed system could easily cover a wall—and it was also extremely expensive. Adjusted for inflation, it would set you back a cool  $40,000 in today's dollars. Modules like the 904-A Low Pass Filter and the 911 Envelope Generator measured close to 12″ in height each. Things changed quite drastically in 1996, when German manufacturer Doepfer adopted a new 3U size (133.4 mm) for modules with the Doepfer A-100 system, the first Eurorack—since then, the marketplace has exploded and more than 275 different manufacturing companies exist today.
A slew of DIY builds in the past few years has resulted in an increasing number of musicians finding a way to incorporate modulars into their work—for many, it's the foundation of their entire practice. From techno to drone to ambient, more artists are finding this tabula rasa approach to suit their goals, both on studio and stage. Here are eight artists who all find very different ways to express themselves with modular synthesis.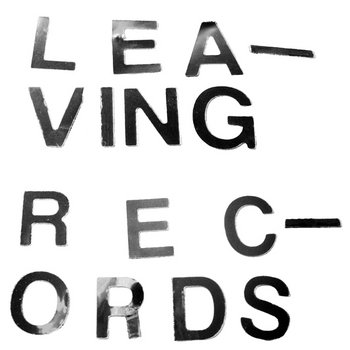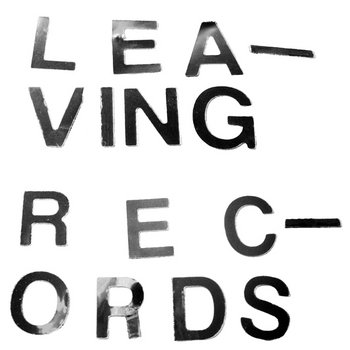 Merch for this release:
Vinyl LP
The modular scene is certainly thriving in Los Angeles, as DIY shows and the weekly Modular On the Spot party continue to attract performers and audience members to the instrument. M. Geddes Gengras is one of the city's most inventive producers. Both in his solo works and his collaborations, Gengras has centered his efforts around the modular, choosing to record live, layered compositions, as they happen and in the moment, with little or no overdubs in post. This approach allows small moments to slowly morph into larger ones, and it's this slow dynamic bloom that's at work in Ishi, the full-length that appeared on Matthewdavid's Leaving Records in 2014. Four tracks increasing in length saddle the line between drone and ambient; they also demonstrate the purity and range of tone that Gengras coaxes from his modular—some textures bright and fluid, others murky.
Keith Fullerton Whitman's sonic explorations have been widespread in genre and form, but the Eurorack modular has been the subject of his most intense study and output. Having released on a number of highly esteemed labels, Whitman's releases are typically accompanied by detailed notes on the proceedings, even going so far as to name his tracks after the instruments used. In 2012, he released Nadra Phalanx+, a collaborative album with U.K. pioneer Mark Fell. The six original tracks, as well as the five bonus takes, show the two musicians guiding a series of generative patches driving only white noise samples. The interlocking rhythms are intricate and captivating, often rotating on a singular axis before suddenly jumping off into a new sphere.
Chicago-based synthesist Brett Naucke has been exploring both the results and processes of modular synths for nearly a decade. Seed, his debut LP for Cleveland experimental label Spectrum Spools, found Naucke restricting himself not just to the instrument, but to using the same exact synth patch. The results were then meticulously mixed over a six-month period, creating a record of overlapping and at times alarming textures that never settle quietly into the background. Naucke uses counterpoint, overlapping polyrhythms, and a mixture of organic and synthetic tones to weave blankets of sound into an album that reveals its many secrets slowly.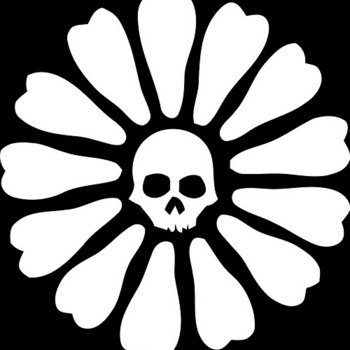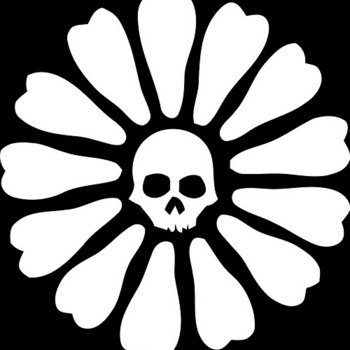 Unlike much of his vast back catalog, Traditional Synthesizer Music by Canadian veteran producer Venetian Snares, real name Aaron Funk, was composed entirely on a modular synth. Released on his long-time label home Planet Mu, Funk then carefully edited and deconstructed these recordings, creating a world built on the foundations of modular sound design but bent into the more frenetic rhythms and BPMs that Venetian Snares has been known for. It's this melding of two approaches that makes the entire album a compelling and relentless listen.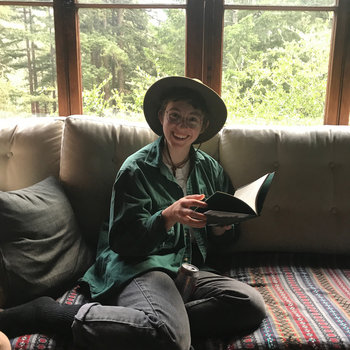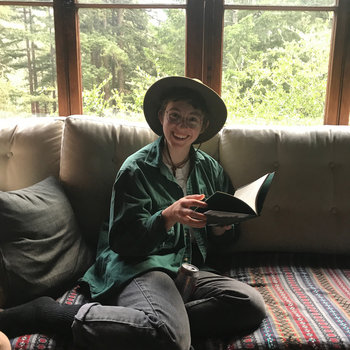 Merch for this release:
Cassette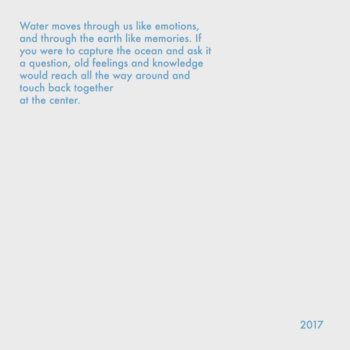 Modular enthusiast—and recent L.A. transplant—Emily A. Sprague's explorations of the patient, textural side of modular-based music are often accompanied by YouTube documentations that remain hypnotic despite (or maybe because of) how very little movement they record. Often focusing on the modular itself, they show Sprague guiding waves of sounds, sometimes deliberately, other times allowing self-generating rhythms to gallop at their own pace. The five tracks of Water Memory, self-released in December of last year, hearken back to the beginning of ambient music, and set the bar high for careful listening.
Merch for this release:
Cassette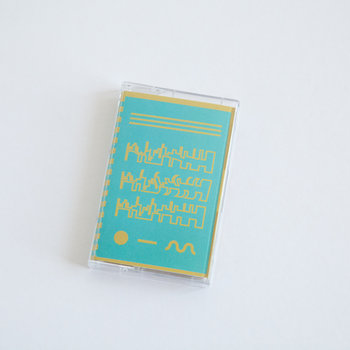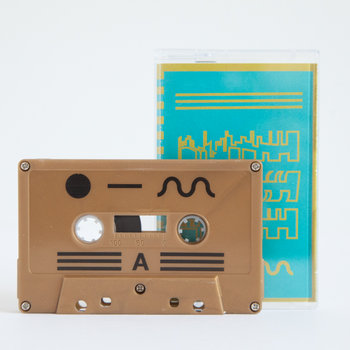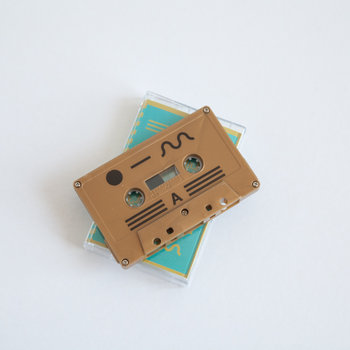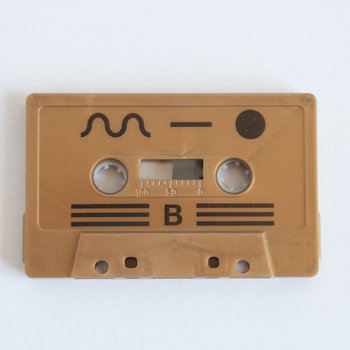 Hippies Wearing Muzzles, the project of Denver, Colorado's Lee Evans, puts modular synths into another context: mimicking the sounds of nature. Each of the seven tracks that make up his debut album for Brooklyn nonconformists Human Pitch are subtly influenced by the outdoors, often creating the effect of making the listener question which sounds were real and which were synthesized. There's a naturalistic and almost sleight-of-hand sense to how these tracks develop; it's not uncommon to find the conclusion of a track ending in a vastly different space than the one it started in.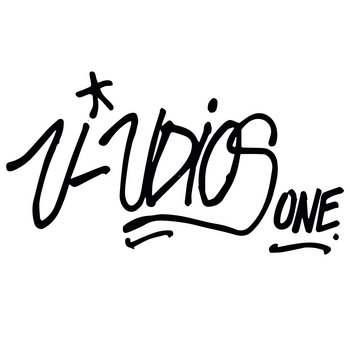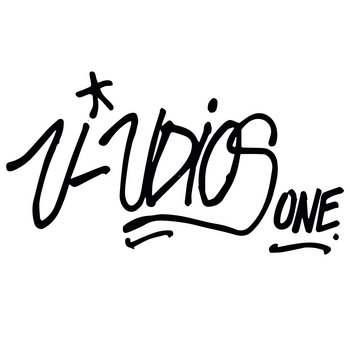 Merch for this release:
Cassette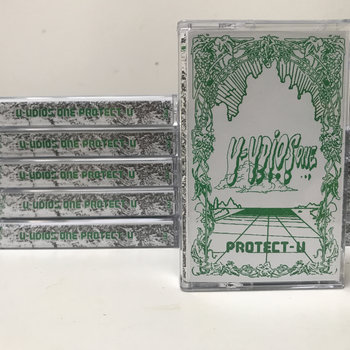 The D.C. hardware duo of Aaron Leitko and Mike Petillo, collectively known as Protect-U, have been slinging wiggly, addictive grooves since 2014, around the same time they each got introduced to the Eurorack format. U-Udios One, a mixtape of "forgotten studio jams and experiments" serves as the inaugural release of their label and exhibits a wide-ranging and playful approach to rhythmic push and pull. While the in-the-red vibes of "Starbound Tag" and "UFO Roots" take a more laissez-faire approach to editing, "Table of Nature" is tighter and neater, and exhibits a lot of the subtle rhythmic undulations that can come from mixing and matching modular with more static sounds.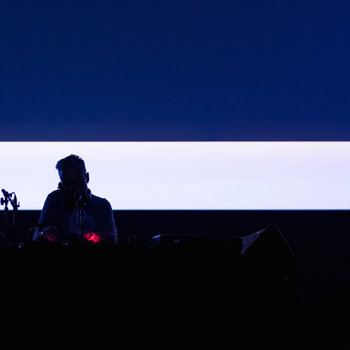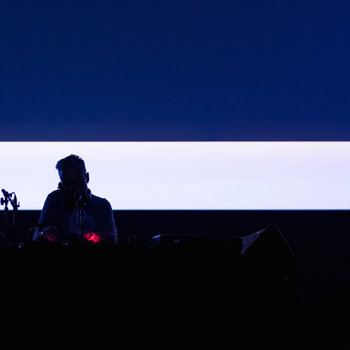 Merch for this release:
Vinyl LP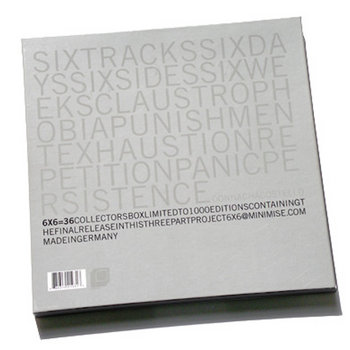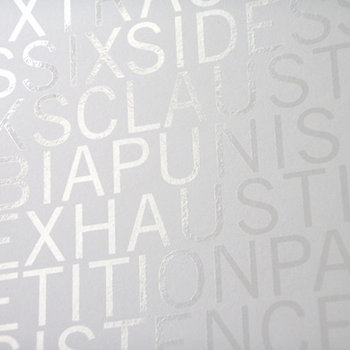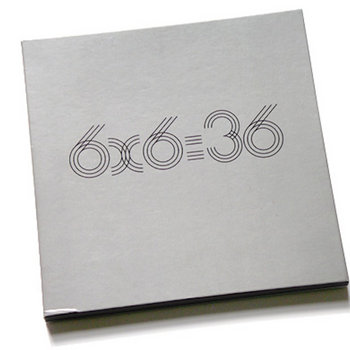 Despite the success of his 12-inch Colorseries, a string of tracks that have since reached cult classic status, veteran Irish producer Donnacha Costello stepped away from the music game in the early 2000s. When he returned, it was entirely on his own terms. Love From Dust is the result, a stunning album of overlapping phrases composed entirely using the Buchla System 200, perhaps made most popular by Suzanne Ciani, a semi-modular synth that utilizes a simple, built-in sequencer. Tones veer from frothy-as-clouds to thick-as-a-buzzsaw, and despite the amount of restraint shown, it's easy to imagine Costello, knees crossed, headphones on, totally absorbed in the creation of sound before him.
-Leo Maymind