LISTS
Seven Trippy Modern Psych-Rock Concept Albums on Bandcamp
By JR Moores · December 01, 2017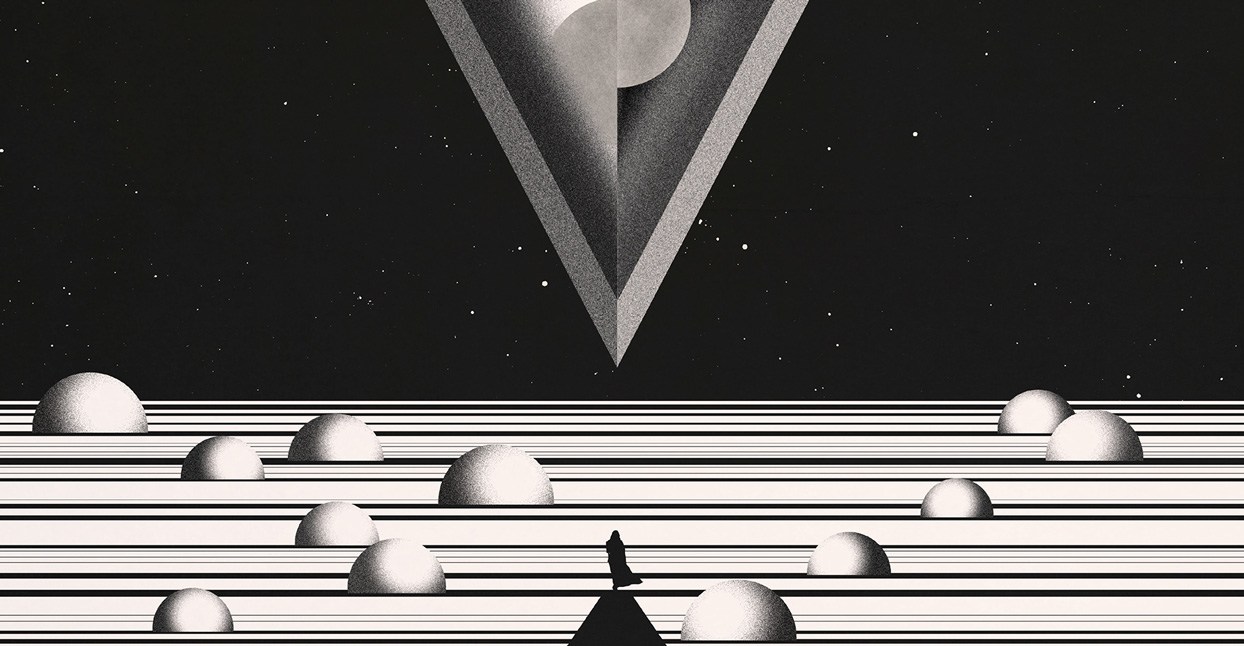 The Beatles are credited with having invented nearly everything. This includes the very first concept album in the form of Sgt. Pepper's Lonely Hearts Club Band, even though The Fab Four confessed that they failed to follow the concept through to fruition. After that, the idea of basing an album around one overriding theme was embraced with gusto by the prog bands of the 1970s, with their ostentatious rock operas. More recently however, everyone from Green Day to Beyoncé have jumped on the conceptual wagon. No doubt The Beatles would have been pleased to see that the concept album remains in excellent health, particularly in a genre they were fundamental in pioneering: psychedelic rock music. From those inspired by L.A. noir crime scenes to diversions into Chinese philosophy, here are some of the best psych-rock concept albums on Bandcamp.
King Gizzard & The Lizard Wizard can produce concept albums in their sleep. They've probably released about eight new ones since you began reading this sentence. Offering three for the price of one and veering dangerously close to outright prog territory, Murder Of The Universe's 21 tracks are grouped into three separate chapters. The first tells the tragic tale of a human/beast hybrid creature. The second narrates a conflict between two entities known as "Balrog" and "The Lord Of Lightning." The third is about a robot who yearns for the ability to regurgitate. The album is mostly set to a frantic pace propelled forward by the band's two drummers and the guitars are soaked in so much fuzz and wah that it would be easy to lose track of the crazy antics of "The Altered Beast," "Balrog," and "Han-Tyumi The Confused Cyborg." The spoken word narration from guest vocalist Leah Senior should help you get a handle on the storytelling, though.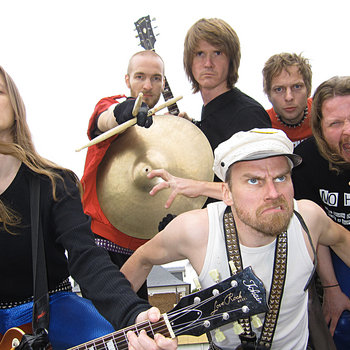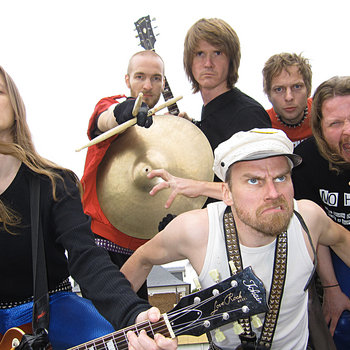 Merch for this release:
Compact Disc (CD)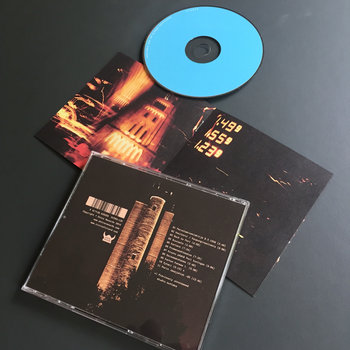 Unlike your proggier concept albums about scary dragons or interstellar space travel, Pori's focus is—literally—closer to home. The experimental Finnish collective's fifth album takes inspiration from Circle's hometown of Pori where the band was formed in 1991. The group has a habit of singing in their own made-up language called Meronian, and much of this record is instrumental, so its concept might not translate all that easily to outsiders. Harder to resist is the music's winning blend of prog, psych, krautrock, post-punk, ambient synthscapes, space-rock, and jazz.
White Hills, H-P1
Merch for this release:
Vinyl LP, Compact Disc (CD)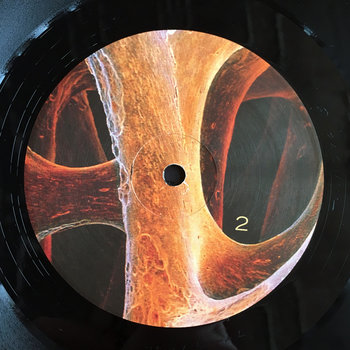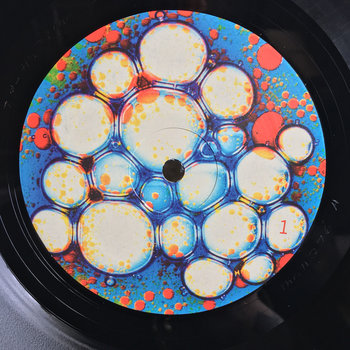 The breakout album by this New York-based space-rock combo was inspired by White Hills' disgruntlement with unfettered consumerism, big corporations' stranglehold over both government and the individual, and the general "disease of greed" which has tarnished humanity. Its imposing riffs, moments of no wave noise, ominous synth tones, and misanthropic lyrics certainly make for an angry record, although that belies how much fun and far-out the listening experience can be. Envisage a marginally grumpier Hawkwind and you're halfway there.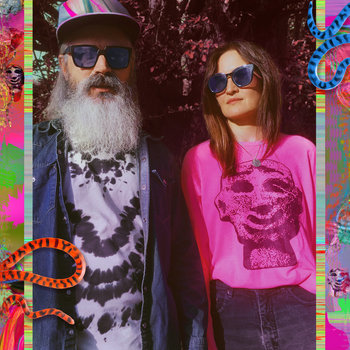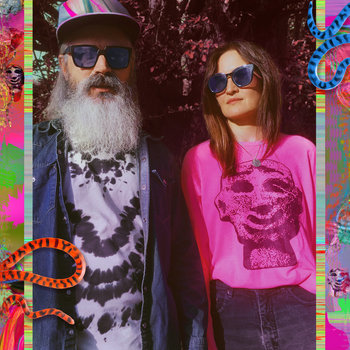 Merch for this release:
Compact Disc (CD), Cassette, Vinyl LP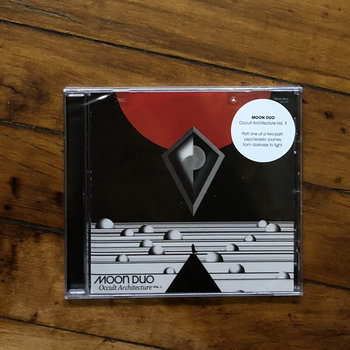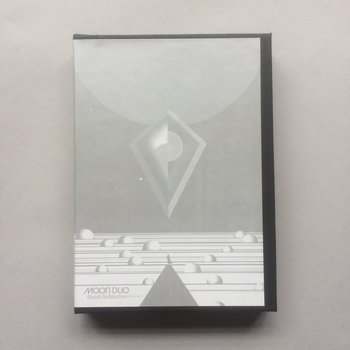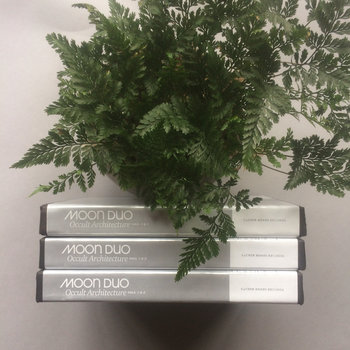 Inspired by Chinese philosophy, this concept album comes in two separate installments. Volume 1 represents the yin (darkness, night, earth) whereas Volume 2 is the yang (sun, light, heaven). Predictably, the second volume is the cheerier of the pair and to make sure of that, it was mixed at the height of the Pacific Northwestern summer. Volume 1, on the other hand, is steeped in death, Satan, Aleister Crowley, and Moloch, a biblical figure known for devouring children. Having said that, even on the more morbid of their two chapters, Moon Duo can't abandon the signature warmth of their fuzzy distortions and groovy retro keyboard textures.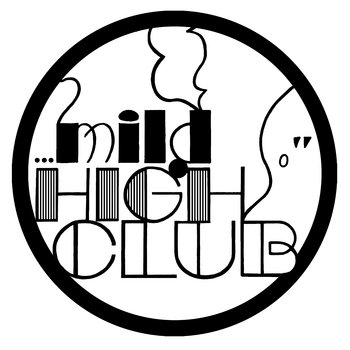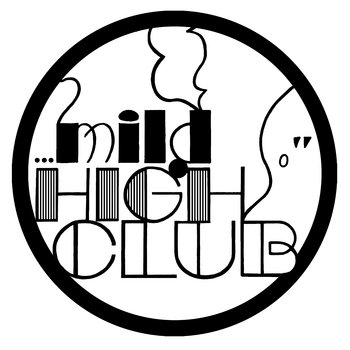 Merch for this release:
Vinyl LP
Here's one from the woozier, almost lounge music end of the psych-rock spectrum. Mild High Club's Alexander Brettin is a jazz graduate with a soft rock fixation who specializes in laidback and melodic homebrewed psych tunes. Skiptracing's lyrics are inspired by L.A. crime noirs such as The Long Goodbye and Chinatown. With several listens under your belt, you'll still have no clear idea who the culprit might be or even what the crime was. After all, the track titled "¿Whodunit?" is an ambiguously instrumental affair. Rather, you might feel like Doc Sportello at the end of Inherent Vice: stoned on the couch, wondering what just happened. Nothing wrong with that. Closure and resolution have always been overrated.
The writer Dorian Lynskey has said that the resurgence of the concept album can be seen as a reaction against the rise of the MP3, streaming sites, and playlist culture. Pontiak's Living is a case in point. In 2010, faced with the mounting dominance of single-song downloads, the Virginian siblings of Pontiak were determined to create an album that demanded being heard uninterrupted from beginning to end. It works. Singer Van Carney's narrative arc covers a broad scope of geographical terrain, and includes a character called "Lemon Lady," while the music seamlessly fluctuates between chunky desert riffs, stomping blues rock, sludgy jams, and the occasional quieter moment of acoustic introspection.
Merch for this release:
Vinyl LP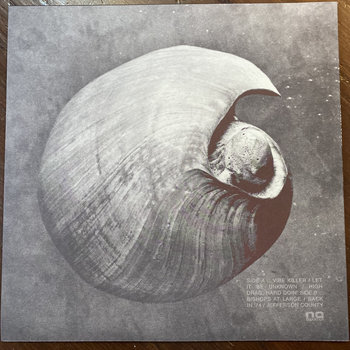 You could be forgiven for thinking that Endless Boogie are obsessed with one era exclusively—specifically, the 1970s. They're named after a 1971 John Lee Hooker album, and their style is a resuscitation of the greased-up, southern-fried '70s rock jams of yore, complete with enough freewheelin' noodly guitar solos to fill a ravine. It turns out they're also interested in events of the 18th and 19th centuries as Vibe Killer is inspired by Aaron Burr, the disgraced third Vice President of the United States. Maybe Endless Boogie's interest stems from Gore Vidal's book Burr: A Novel, which was published in 1973. By track five, Burr appears to have been transported over 100 years into the future so that he can drop acid at an early Kiss concert. Perhaps the concept here could be considered as fairly "loose."
–JR Moores