LISTS
The Boundless Possibilities of Modern J-Pop
By Travis Shosa · April 25, 2023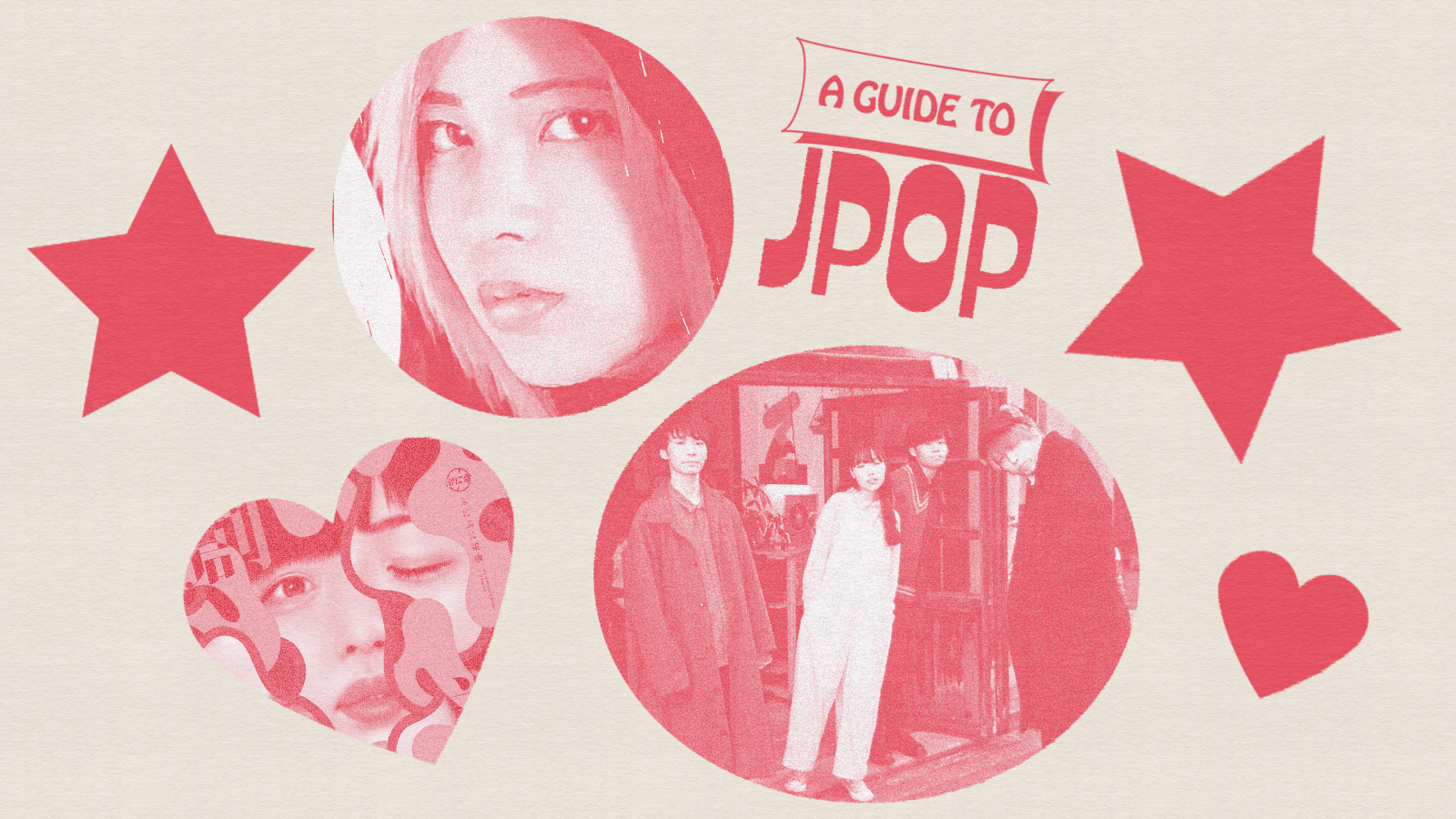 When considering J-pop today and what caused it to sprout—and delineate itself—from the city pop that defined the backend of Japan's post-war period, it's worth looking at economics and sociology. After World War II, the American occupation and the exportation boom resulting from the Korean War led to an unprecedented economic rebound and a bittersweet reshaping of Japanese culture. City pop, which spawned from the genre kayōkyoku ("pop tune") and then soaked up soul and funk, was the sound of a people basking in prosperity after a long and arduous build back up: meant for crystal clear beaches and late-night pleasure cruises through the streets of Tokyo, lit up in neon.
By the end of the Shōwa era, the nation once known for sakoku ("isolation") had largely embraced Westernization without forgoing traditional Japanese values and customs. Just as it was common for an individual to observe Christian holidays alongside their Shinto shrine visitations, popular music adopted a more catch-all philosophy as Japan moved into its Heisei era. This period also coincided with the burst of the economic bubble and the Lost Decade—which became the Lost 20 Years and then the Lost 30 Years. There was not as much reason to bask anymore, and city pop's prevalence gave way to what we now understand as modern J-pop.
As a U.S. resident now in their late 20s, my earliest recollections of Japanese pop music are attached to the anime of the mid-2000s. The openings for Bleach (2004–2012) across its run served as an ideal primer for what J-pop could be as they shifted from the voguish rap of Orange Range's "*~Asterisk~" and UVERworld's electro-rock "D-tecnoLife" to the power pop of YUI's "Rolling Star" and the flamenco-flavored "Alones" by Aqua Timez. Different as they were, these artists were all connected to one series, and it felt right in a way that slapping Eminem, Backstreet Boys, and the Killers on Now That's What I Call Music! 19 never did.
J-pop wasn't as culturally segmented, though it reflected many of the same sounds as were popular stateside. At the industry's absolute highest levels, legendary figures such as Ayumi Hamasaki and Sheena Ringo promoted eclecticism within their work: Hamasaki's LOVEppears became revered as a revolutionary dance-pop smorgasbord while Ringo's Shōso Strip saw her find inspiration in both noise and jazz. Released within mere months of each other on either side of the turn of the 21st century, they seemed to signify two futures. The public chose both: LOVEppears and Shōso Strip became multi-million sellers.
There's a certain freedom that J-pop embodies: defined more by an inclination towards maximalist arrangement and complex vocal melody (often dictated by the particularities of the language) than any stylistic biases. In recent years, artists such as Haru Nemuri, Necronomidol, and 4s4ki have continued to push boundaries, exemplifying the idea that pop is merely form: and even this can and should be stretched to its limits. Here are 10 underground acts to watch, representing a broad cross-section of influences from glitch and dark cabaret to hip-hop and progressive rock. These artists represent the seemingly limitless potential of J-pop as it marches into a new era.
---
"Idol prog" is something of a rarity. If you dig deep enough, you'll find a handful of J-pop artists who've flirted with prog (Gackt of Malice Mizer is a notable example). If you count inactive units, you can include Mugen Regina, and if you play fast and loose with your definition of the genre, you could maybe count Morfonica or Roselia of Bushiroad's BanG Dream! franchise. Still, you're unlikely to find many groups of Japanese girls in frilly dresses trading sugary vocals on a cover of zeuhl progenitor Magma's "The Last Seven Minutes." XOXO EXTREME debuted in 2016 with members Moe Hiiro, Nene, Hikari Shinjo, and Meru Kusunoki. Each were assigned a color as if they were a Super Sentai squad. Since then, the roster has rotated through a series of "graduations" and kenshuusei (student) promotions, with Hiiro the lone constant.
Their ability to navigate winding verses and burst forth with an infectious harmony on the choruses is commendable, but the composers define the sound. Minori Kojima (who worked on the Beatless anime OST) and Risa Satosaki (formerly of Shoujo Kakka no International)—among others—aid Naoyuki Ōshima in blending modern idol pop sensibilities with explorative flute and synth sections that will inevitably draw comparisons to Jethro Tull and Emerson, Lake & Palmer. XOXO EXTREME wisely avoids trying to deliver their own "Tarkus" on 2019's The Both Sides of the Bloom: at seven and a half minutes, "Salty Sky" stands as its lengthiest piece. It proves plenty of time for the unit to move through several carefully plotted shifts without snapping their pop tether and veering off course.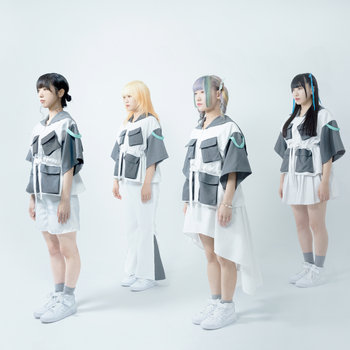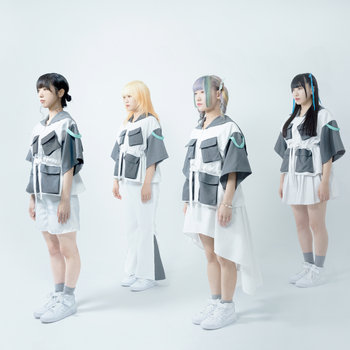 Osaka's 代代代 (Dai Dai Dai) is another unit within the "alt-idol" sphere. Like XOXO EXTREME, they formed in 2016: early single "TENPENCHii!!" even shared space with XOXO subunit Sugary Hug on Trash-Up!! Records compilation 遅れてゴメンネ!("Sorry for the Delay!"). Rather than looking back at the progressive rock of the '70s, producer oglaorzzy creates "solid chaos pop," drawing upon glitch, industrial, and hardcore to conduct a hyperactive blitz on the senses. Laser blast electronics whizz past with such density and speed it's as though they were an endless sea of DoDonPachi bullets the mind can barely weave through.
The title of last year's mini-album Maybe Perfect is something of a semi-sure humblebrag and an allusion to how the group flits between complete cohesion and utter collapse: "Lase" is an addictive raver as pristine as anything they've done, while "Manuke" is the sound of your laptop crashing: the possessing digital specters dissolve into goop and ooze from the motherboard. You'll find two versions of the album here on Bandcamp: "kou" and "otsu." These are the same, just with the track order flipped.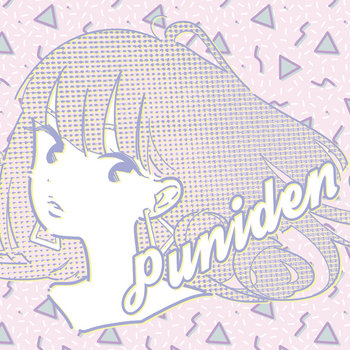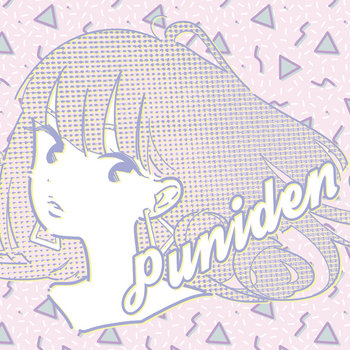 Merch for this release:
Compact Disc (CD), Vinyl LP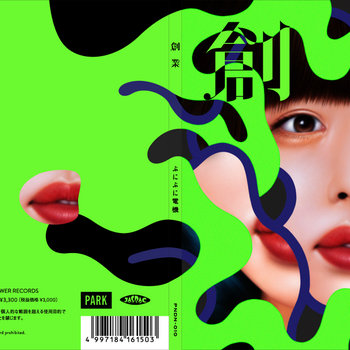 Perhaps best known for their collaborations with producers such as Moe Shop, Night Tempo, and MACROSS 82-99, Punipunidenki's pop sound usually has some association with dance or jazz music. But while they're likely the most accessible artist on this list, Punipunidenki is still stubbornly tricky to pin down. Much of this is due to the sheer ridiculousness of their vocal range: when placing the rich and sultry intonations of "サンシャイン・ベイ" ("Sunshine Bay") next to the syrupy coo's on bossa nova track "恋はホンモノ" ("Love Is Real"), it's difficult to imagine both voices emerging from the same person, let alone their situation on the same EP.
In addition to フ​リ​ー​ク​エ​ン​シ​ー​・​イ​ン​・​ブ​ル​ー ("Frequency in Blue"), 2022 saw the release of their debut LP, 創業 ("Founding"), a compilation of remastered singles initially trickled out via the PARK label since 2019. Whether on the hazy tropical synthwave of "Night Session," sensual slow jam "Neon Ocean," or sweaty house joint "Deeper," Punipunidenki consistently eschews cutesiness for sexiness on Founding. A collection of radio and club-ready tunes born from well-tucked corners of the internet, it stacks up nicely alongside megastar Hikaru Utada's BAD モード ("BAD MODE").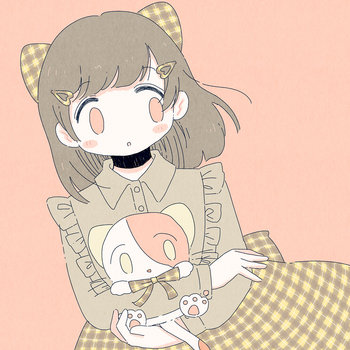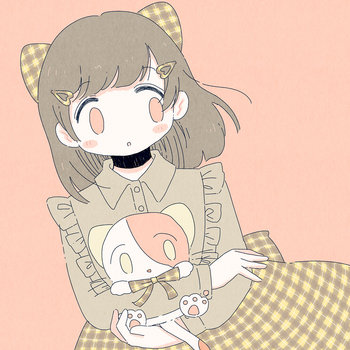 If Punipunidenki is Shibuya-kei—retro, cool, fashionable—then Nyarons is Akishibu-kei: for the otaku. Singer chika and producer bassy are often at their best when laying down a cotton candy electro-disco groove on songs such as "Huge world Small me" and "Lonely Lonely." Such moments bring me back to the iyashikei ("healing") slice-of-life animes of the 2000s that were often opened or ended by Round Table feat. Nino.
But Nyarons isn't interested in crafting a defined sound. Having worked on various video game OSTs over the past two decades (including Granblue Fantasy Versus), bassy is accustomed to constantly shifting his approach. "I don't need individuality," he claims. "The important thing is to always be free." It shows: Five Nyans (Best Album), a compilation of their favorite tracks released between 2016 and 2021, features lo-fi hip-hop ("Chocoholic"); starry-eyed twinkle pop reminiscent of Etsuko Yakushimaru's Radio Onsen Utopia ("Orion"); sunny, organ-led tracks that emulate Shoji Meguro's quietly triumphant pieces on the Persona 4 soundtrack ("Melt in Night," "Shalalan"); and an absolutely wild "theme song" that builds blaring Chicago soul–style horns atop slinky Masafumi Takada–like bitpop melodies before gleefully knocking the tower down with a brostep wub-wub breakdown ("We are Nyarons"). It's as anarchic as it is quaint, somehow anchored by chika's moe squeak-singing and breathy raps.
Merch for this release:
Compact Disc (CD)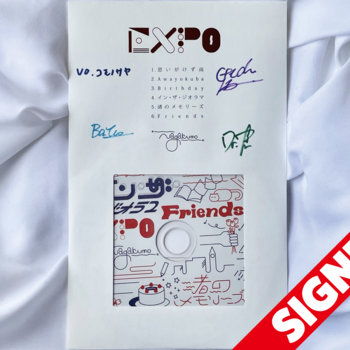 If Nyarons could've scored the 2000s, Nagakumo seems poised to yank more explicitly retro sounds into the future and recontextualize them for the modern day. Billed as "neo-neo acoustic," the band builds upon the legacy of acts such as Flipper's Guitar and advantage Lucy. On PLAN opener "TV Show," they push Japan's distinct blend of jangle and jazz pop forward by putting the pedal to the floor: cranking up the speed and volume and experimenting more with funk tones and swing sections.
Still, as much as these songs—recorded with the intimacy and depth of a live performance—buzz and snap at the seams, it all goes down with an almost surreal ease. With tracks such as "Awayokuba," Saya Komono and Reiji Onishi's silky smooth vocal interplay floats over their guitars' propulsive yet mellow rattle. Rudo Kobe and Teppei Omura's rhythm section is taut yet malleable: quickly shifting and expanding in short bursts without losing track of the song's thread. It's music that naturally seems to contradict itself: pop so well-composed that it feels more obvious and familiar than it, by any rights, should. Evident by the sold-out CDs for their first two EPs—PLAN and EXPO—here on Bandcamp, this four-piece has a fair bit of underground buzz. Pop is rarely this interesting and immediate, this anxious and still oddly soothing. An outside pick for a March Comes in Like a Lion (2016-2018) opening song if that anime ever comes back.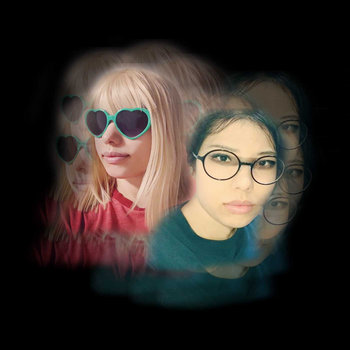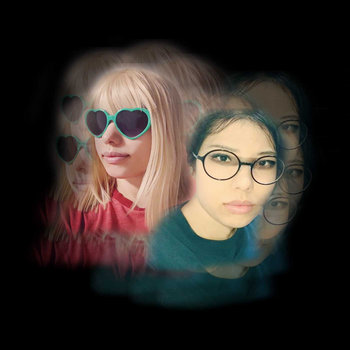 For those still mourning the end of For Tracy Hyde earlier this year and are desperate for a new Japanese shoegaze act that emphasizes and celebrates pop melody, I direct you towards Neko Mermaid: a true hidden gem released last October. Tategami Soyosoyo, a solo bedroom recording project currently in the midst of expanding to a full band, may have the least notoriety of the acts on this list at present. But Neko Mermaid already feels classic, a result of adoration for the alternative rock bands of decades past.
Soyosoyo's guitar tonality—on one end—is the spitting echo of Dean Wareham's: drifting and gorgeously subfusc. But on the other end are dissonant power chords stiffly punching out big hooks. Multi-tracking allows for plenty of self-harmonies and thoughtfully arranged tonal juxtaposition, though each moment feels nostalgic in its own way. And whether recalling the likes of Galaxie 500 or the pillows (or both at once), Soyosoyo's earnest fascination with both the natural and supernatural shines through, from the massive, instantly iconic "Leaf Boat" to the bouncy, two-minute synth twee closer "Unicorn Pegasus." The requisite textures for shoegaze fans are all here, but by emphasizing melodies that actually stick, riffs that actually rock and structure that doesn't simply melt into soup, Neko Mermaid feels vital not just for genre heads, but for anyone who appreciates a well-crafted pop song and a certain level of adolescent wonder.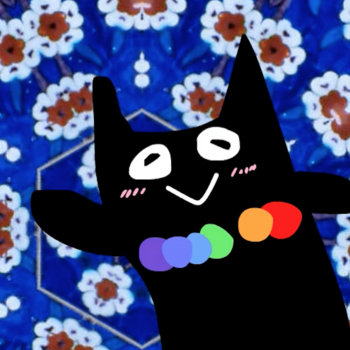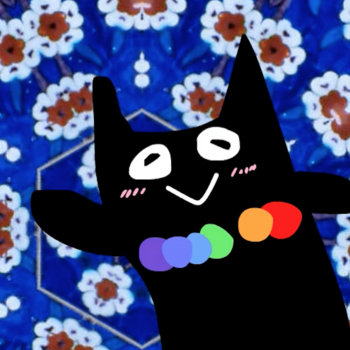 Merch for this release:
Compact Disc (CD)
Muship represents a turning point for this list. If you've made it this far, congratulations! It's time for the weird stuff.
In the wake of the 2007 release of the Hatsune Miku Vocaloid software, legions of producers would go on to make their own virtual idol pop. The best, such as the wildly popular Kikuo, would abandon the idea that Vocaloids were simply a gap filler for the traditional vocalist. Instead, these artists realized their potential to fuel true outsider pop: songcraft wrought by a previously unheard of level of creative control. And while muship may not be as well known as Kikuo, they stand out as a contemporary with a comparable vision, defined by liberation and hyper-maximalism.
You can't go wrong with muship, whether you start with 2013 debut The World of Picture Book, last year's Cradle, or anything in-between. But it's 2018's Pottsun that represents their "dark kawaii pop" at its absolute extremes. "There are too many sounds," they freely admit in the album notes of their patchwork monster of jazz, toytronica, and dark cabaret. The sensory overload of Pottsun is a lot to contend with, but it's also no haphazard assortment. Several dozen things are going on at once at any given moment, but each is a vital brushstroke in the vivid, cartoonishly sinister picture painted on Pottsun. I've no idea if anyone reading this has watched Popee the Performer, but at its most unhinged (see the third track, translated as "Escape & Escape!"), Pottsun manages to match the spirit of that show like nothing I've heard: a whimsical, childlike front masking deeply disconcerting surrealist horror. It's nightmare carnival music with a tender soul, marked by melancholy and an embarrassment of ideas.
The longest tenured act on this list, the origins of Kazuhumi Yosu's virtual group watashinokoko go back to 2007, back when they were known as Kesson Shoujo. While the first year of that era was primarily defined by ambient works such as Childhood in Housing Complex, 2008 saw a shift in the project, with Yosu experimenting with pop before transitioning over to the new moniker. Utilizing the Toshiba LaLaVoice vocal synthesizer alongside a mixture of traditional Japanese folk melodies, danceable beats, eerie samples, and sequence-breaking bursts of jump scare harsh noise, watashinokoko has sustained a cult following for over a decade for their singular approach to bottling alienation and depression in auditory form.
While it's tempting to say "start at the beginning" with watashinokoko's self-titled debut, there's also an argument to be made that it's the kind of harrowing experience that perhaps should be worked back towards. As such, last year's 僕​が​い​て​良​か​っ​た​と​言​っ​て​ほ​し​い ("I Want You to Say I'm Glad I'm Here") might be the best entry point. It's still haunted, somber music. But it's also more gentle and, at times, hopeful than what comes earlier, while still being perfectly suitable for any late-night existential crisis you wish to contend with.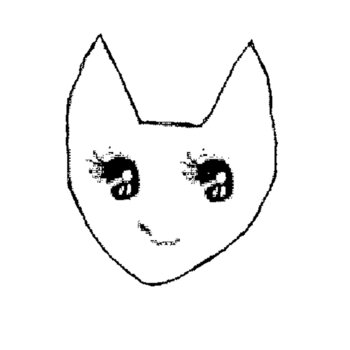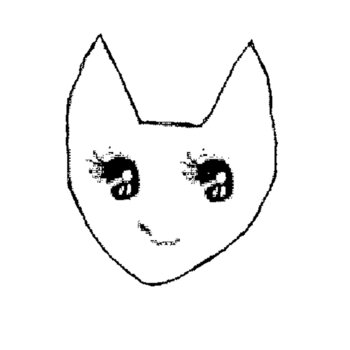 What is Kineorama? How do you feel as you gaze into the sparkly eyes of Kineorama's mascot? Who is that? Is it a crudely sketched nekomata, or a double-coneheaded alien from Dimension X0097Q?
These are all normal questions when wrestling with the enigma that is Kineorama, an artist that introduces themselves with an adorable, hushed piano waltz on "Outside of Your Brain" before it inevitably succumbs to the heat death of the universe. What is ostensibly twee pop melts, succumbing to floods of clashing whispers and warped ambient tones. A few of these songs straight up just eat themselves. Paranoia defines 2020 compilation す​べ​て​が​わ​か​り​、​猫​は​百​年​生​き​る ("Everything Is Understood, Cats Live 100 Years"), consisting of since-deleted EPs resequenced for maximum disorientation. Sure, there are four "anime" songs, simply titled "Anime Song #4," "Anime Song #5," "Anime Song #3," and "Anime Song." But they got scrambled and #2 was lost somewhere along the way like an absconded memory and mutated into "Pop Song." All five—and only these five—are exactly the same length at 1:30, recalling the Residents's Commercial Album. Then you have track 12, which translates as "Humans Transform into Telegraph Poles When They Die." Which is certainly an interesting theory on the afterlife. Soutaisei Riron for fans of Don Hertzfeldt's It's Such a Beautiful Day (2012).
There's no better artist to make an argument for the eclecticism of this list than Okinawa Electric Girl Saya, who in her mid-teens was a member of experimental idol duo Tincy before embarking upon her solo work. In 2019, at the age of 19, she would release both Chastity, a collaborative power noise album with recurring partner Ax, and Black Angel, which may stand as the definitive alt-idol album. Dig into the credits and you'll see a familiar name mentioned earlier: Minori Kojima, who you'll recall worked with XOXO EXTREME. Kojima, along with Satoshi Hiroyama, Michito Mishima, Naohiro Ukawa and others, assisted Saya in crafting one of the strangest sonic buffets in recent history, complete with electronic groove metal (title track "Black Angel"), an ode to Captain Beefheart ("Red shoes"), Soul Coughing–esque beat poetry ("Beach ghost"), a swing band number ("Cheeks at night"), power electronics mashed with traditional Japanese balladry ("Hatred hierarchy"), a gothic dance rocker ("Black Flower"), and much, much more (there's even an edition floating around with a Eurodance-style interpretation of BUCK-TICK's "Memento mori").
Saya has kept busy since, most notably releasing Neo Saya in 2020 in homage to the just passed legend Ryuichi Sakamoto's 1987 album Neo Geo, and last year's Doomsday. Saya prides herself on making "global music": taking influence from anywhere and everywhere. In this way, she's the ideal representative for underground J-pop today: a 22-year-old prodigy whose bold tastes and open mind render her creative ceiling as nonexistent.