LISTS
"Modbap" Re-Imagines Hip-Hop Beatmaking Using Modular Synths
By Danny Veekens · Illustration by Brian Bamps · June 16, 2021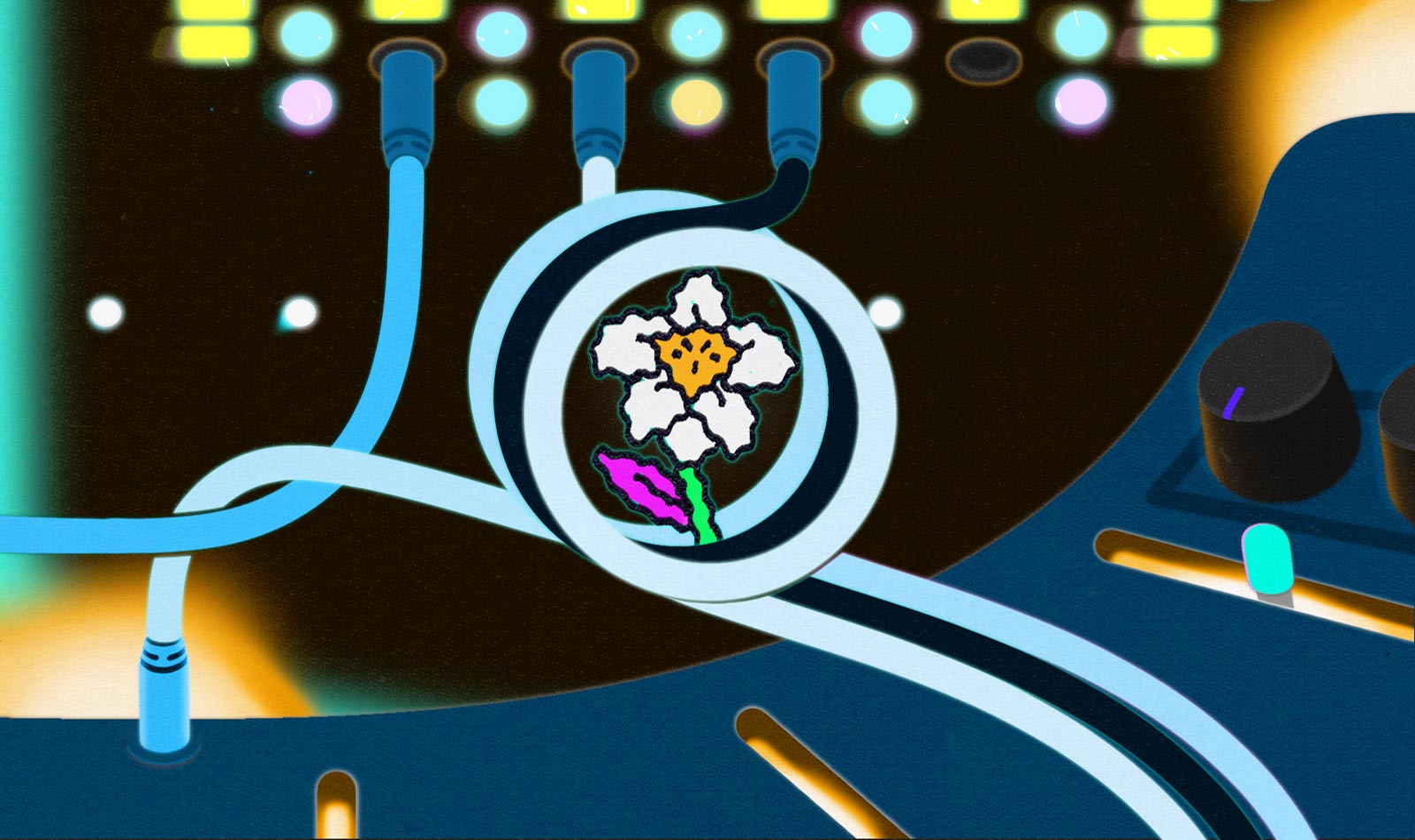 Vintage samplers—and the limitations therein—shaped the sound of hip-hop in the late '80s and early '90s. And while the arrival of new technology gradually led producers to create more complex music, over the last few years, a close-knit community of artists has been returning to modular synths, patching their way into a wonderfully weird world of wires and Eurorack modules, exploring the ideas of chance and probability through synthesis.
The term "Modbap" was coined in 2015, when producers VoltageCtrlR, BboyTech, Ken Flux Pierce, and Upright connected the dots between their continuously growing interest in modular synthesizers with their deep roots in hip-hop production. It was Corry Banks—aka BBoyTech—founder of tech-focused hip-hop platform B-Boy Tech Report, who first spoke into existence: "Back in 2015, Shiro Fujioka (VoltageCtrlr) had put out Switched on Beats. He was very conscious about the fact he was 'creating hip-hop with modular synthesis.' I immediately came up with a name: this is Modbap. I thought we needed a collective term. Otherwise, people start creating a narrative around it for you."
That narrative turned out to be a tale of producers breaking free from the typical "kick, snare, kicks, and hi-hat" formulas. Instead, they explored a more free-form take on beatmaking. Creating (and sampling) their own soundscapes.
"A lot of times, I was using the same sensibilities and skill sets from a boom-bap background," says Washington, D.C.-based producer Ali The Architect. "It was a total breath of fresh air. Eurorack modules made me branch out and go into genres I wouldn't have gone into before. That made me start putting different kinds of drums to my beats. Even some four-to-the-floor—I have never done a four-to-the-floor before! That wasn't me. But working with modular synthesis, it just felt right. Whatever my mind thinks, I can do it with my instrument."
"There's something really special about being able to make a dope-ass boom-bap beat and to also be able to patch up something ethereal and melodic with that," adds Banks, who recently showed off the scope of the Modbap community on the two-part Diggin' In The Wires compilation on his boutique label, BeatPPL. "For me, going modular was about seeing how I could use modules and still have drums reminiscent of Boogie Down Productions. Can I incorporate all of that, and still make the music feel like Pete Rock is in the room? I wanted to see how I could bring floaty melodies, like the jazz you'd hear on an A Tribe Called Quest record or in a Dilla joint, but entirely created myself using modules. It was about bringing that to hip-hop rather than bringing hip-hop to electronic music."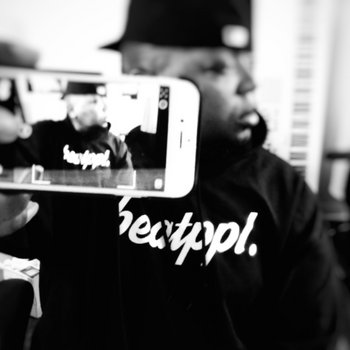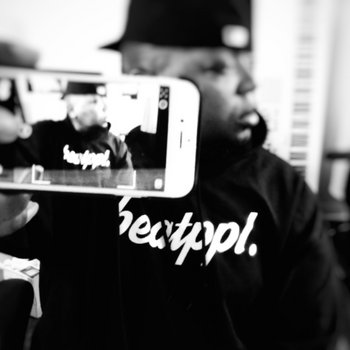 Another mad modular wizard is Dutch DJ/producer Kypski, a six-time DMC turntablist champion and, from 2002 to 2010, a member of the DJ-centric band, C-Mon & Kypski. Since 2017, he has fully immersed himself into Syntablism: a technique invented by German DJ Luigi "SirCut" Comito, which fuses turntablism with modular synthesis. Using a turntable and a Phase transmitter, Kypski can trigger modules and manipulate sound. "It's all about spontaneous 'happy accidents,'" he explains in front of his five-foot-wide modular set-up. "New things happen every single time. My drive is to see if I can eventually create new sounds by scratching. So next to controlling and manipulating synthesis with the crossfader and turntable like I now do with Syntablism, I also want to create new sounds and tones by scratching. Scratch synthesis."
"Modbap is becoming somewhat of a force," says Ali the Architect. "It feels retro and futuristic at the same time. That's the good feeling about it: using analog retro synths to create futuristic music. When everything comes together, it's like Voltron. A huge machine that's greater than the sum of all parts."
Here are just a few artists that make up that "huge machine."
---
Los Angeles-based producer Shiro Fujioka's album Switched on Beats was released before Modbap took its final shape. The title is a witty take on Switched-On Bach by composer Wendy Carlos, a groundbreaking electronic album from 1968 consisting of Bach compositions performed on Moog synthesizers. Sampling records like that one with his Akai MPC-60 II in the '90s sparked the idea for VoltageCtrlR's new sonic venture. More recent releases include the Modbaptism mixtape series and his Quaranteenager 12" record which brings in his roots in turntablism.
The Interstellar Overture by Washington, D.C.-based producer Ali The Architect shows the vastness of the Modbap universe. There are hints of reggae, R&B, house, dance, calypso, and Caribbean elements, held together by heavy off-the-grid MPC drums and rattling hi-hats. The album is executive produced by Aaron Guice of AFRORACK, a modular-centered organization that counts Ali The Architect as one of their instructors. Their mission is to help children and young adults of color thrive through education, workshops, and seminars using modular synthesis and sound design tools. 
Brooklyn-based producer and self-described 'synth whisperer' Ben the Glorious Bastard is the co-founder of the artist collective New York Modular Society (NYMS). He's also credited for music production and audio engineering for the likes of Kanye West, Jim Jones, and Smoke DZA, among others. His minimal hip-hop loosies like "It Was Always You" and "Odd Focus" bring both of those worlds into the Modbap realm.
From downtempo field recordings to work with a prog-rock/punk drummer on "KICK OSC SNARE I" to a deep techno pulse and ambient soundscapes on "Collision." Denver-based producer Gerald Fjord uses a monstrous wall-sized modular synthesizer set-up to shape a distinctive sound. His newest album Receiver is influenced by modbap, trip-hop, downtempo, ambient, and electronic music.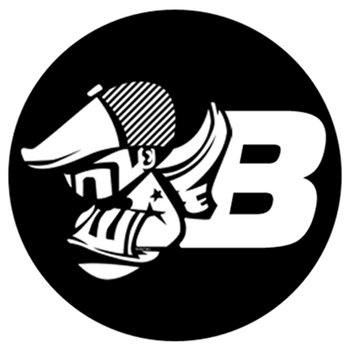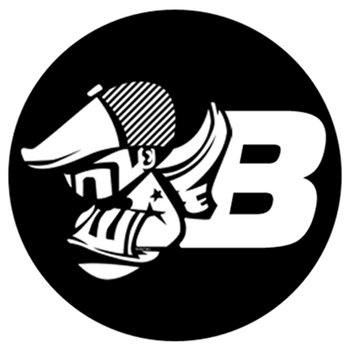 Corry Banks, who produces Modbap beats under the moniker of BboyTech, has engineered and released his very own Eurorack FX module (the Per4mer), and is the head of the label that released the compilation Diggin' In The Wires. In his own music, like on SynthBap Vol. 1, he creates a push-and-pull dynamic that disrupts the typical structure of beats—but always keeps a boom-bap production aesthetic at the center.
Dutch producer and turntablist-slash-syntablist Kypski is fully dedicated to refining and mastering the technique of Syntablism. You can hear that loud and clear across his catalog: in his Syntablism flip of Fatima Yamaha's club anthem "What's a Girl to Do," the no-mercy glitchy breakbeats on "ROTOTOM," and his Solidary Confinement EP. The title track on the latter features Dutch jazz saxophonist Benjamin Herman, who laces up the modular composition with an improvised solo. The double-time beat in the second half of the song comes courtesy of Ali The Architect.
Citing influences like Brainfeeder, Kompakt, J Dilla, and Warp Records' Mark Pritchard, Dutch producer [moos] approaches Modbap from an electronic music standpoint—as heard on his recent EP Modbappin'. There must be something in the water in his hometown of Utrecht, the Netherlands: it's also home to the likes of Kypski, synthesizer studio Sonar Traffic ("true modular gurus," in the words of Kypski), and Colin Benders—the trumpet player-turned-modular synth heavyweight.