LISTS
An Essential Guide to Mo Kolours
By Andrew Martin · August 31, 2016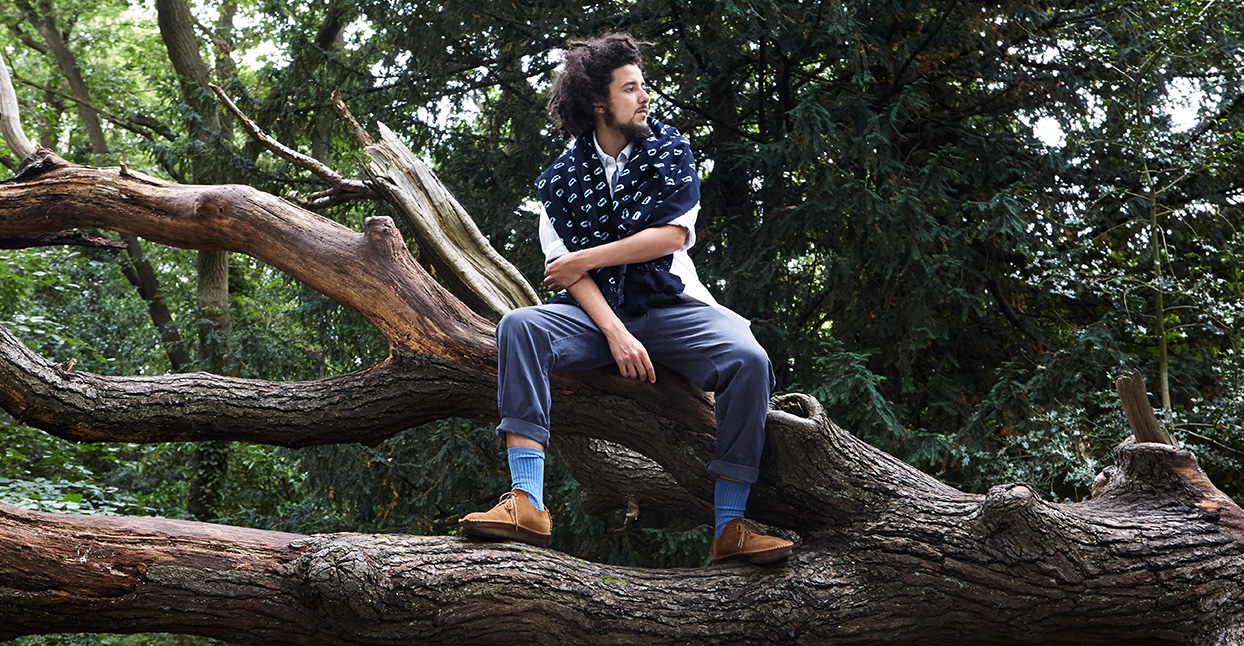 Mo Kolours' music is potent because it's colorful: He loves piling lush, vibrant sounds on top of each other, often to great effect. The end results are as glistening and finely textured as a wet palm leaf after a summer storm. Given his roots—he's half-Mauritian, half-British—you could say the tropical warmth running through his music is innate. You'd be right.
Listening to Kolours' lengthy discography of EPs and albums is like surrendering to an aural fever dream. It's bizarre and a little jarring (especially on his later material, such as 2015's super-hazy Texture Like Sun), but in a beautiful way. At times, he can drift into full-on tribal psychedelia, leaving behind notions of structure and embracing an out-there approach. At his best, Kolours flips the script on what we consider experimental music, toeing the line towards oddball, but swerving toward pop when least expected.
It's his ability to connect the dots between left-field and conventional sounds that makes his music resonate. It's also why his fan base has grown into a rabid, near-cult like following since dropping his first single, "Biddies," back in April 2011. He has had a modicum of what you could call "mainstream success"—some of the biggest news outlets (The Guardian, FACT) have covered his releases, at times quite favorably. However, he remains floating just outside the mainstream radar; you almost get the feeling he prefers it that way.
He's crafted some great music over the past five-and-a half years. Here are 10 tracks you need to hear right now.
Little Brown Dog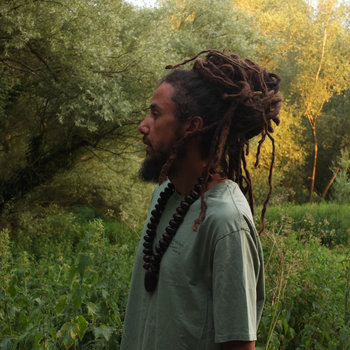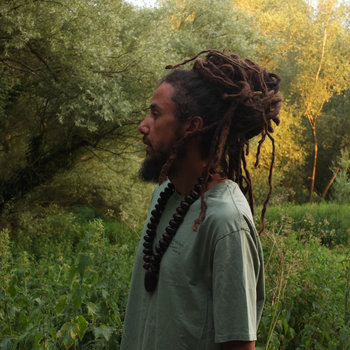 This cut, off his 2014 self-titled full-length debut is the quintessential Mo Kolours track. It's nutty, engaging, and beyond-playful, a track that will stay glued to your brain for weeks after you listen to it. If you don't find yourself repeatedly singing the hook—"Da da da da da/ My little dog"—over and over, you may have listened to the wrong tune. Plus, those steel drums and boom-bap beats make the whole track sing.
In Her Eyes (Funk Heart)
A riff on Peter Gabriel's similarly-titled song this is not. Kolours is singing about a woman having a devilish look in her eyes and her heart. Imagery aside, "In Her Eyes" succeeds thanks to its thick bass and slow-building tension, rooted in layers of percussion and vocal samples. Those elements seem to cry out for an MC to come blistering through at the halfway point, but Kolours handles this one on his own—and quite well at that.
Keep Cool
Merch for this release:
Vinyl LP, Compact Disc (CD)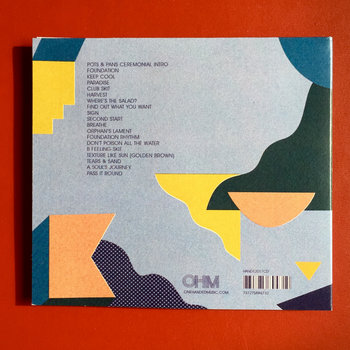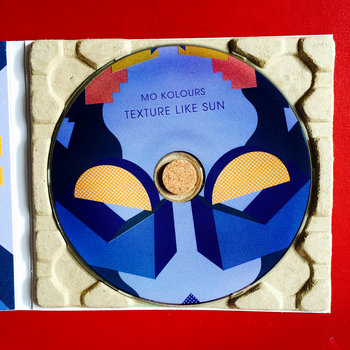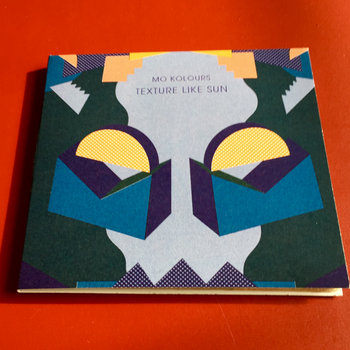 On Kolours' second full-length, Texture Like Sun, he found more ways to fully embrace the Caribbean tinges of his earlier material. From the sticky bass to the love for Babylon, "Keep Cool" is a pure reggae-indebted jam through and through. It's hard to not instantly love any track that utilizes those harmonizing vocal samples. Someone needs to hook us up with the original.
Harvest
Merch for this release:
Vinyl LP, Compact Disc (CD)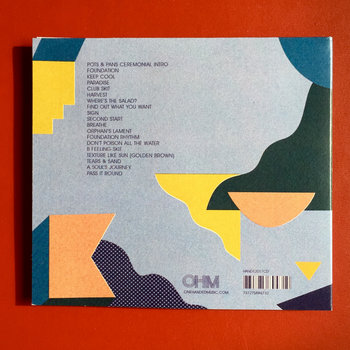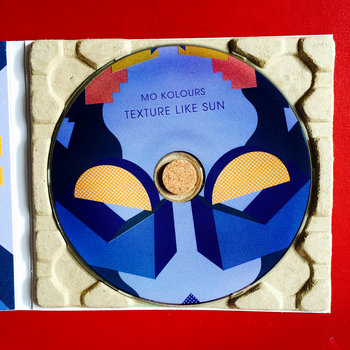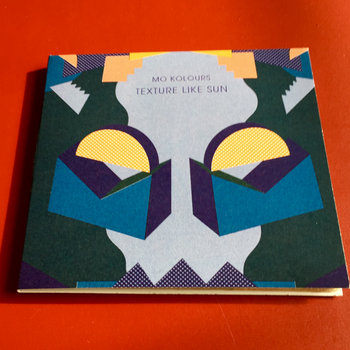 Like "In Her Eyes," there are moments on "Harvest" where you think a rapper (Raekwon, perhaps) is about to start spitting over the chopped-up guitar loops and crunchy percussion. But this Texture Like Sun finds Kolours in the pocket, embracing conventional songwriting while crooning in a way that's in line with his fondness for reggae. His music is strongest when it's supplied with an anchor, and there's absolutely a weight that's holding the Londoner here.
Bomptious
You almost get the feeling that Kolours is freestyling half the time—carrying a tune while nonchalantly throwing words together. And it's when he really nails that raw, improvisational vibe that his looser music transcends—like on "Bomptious." When it's spelled correctly—"bumptious"—the term refers to an irritating level of self-pride. But in Kolours' hands, it just sounds freeing and confident. He also shouts out Keira Knightley for some reason. It doesn't hurt that the track, which is from 2013's Tusk Dance EP, got remixed by R&B/electronic left-fielder Shafiq Husayn.
Drum Talking
Merch for this release:
Vinyl LP, Cassette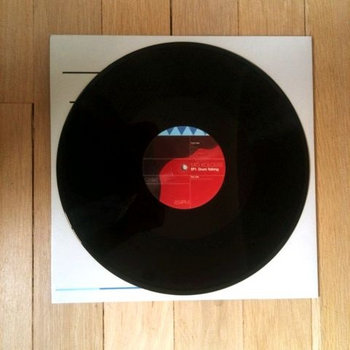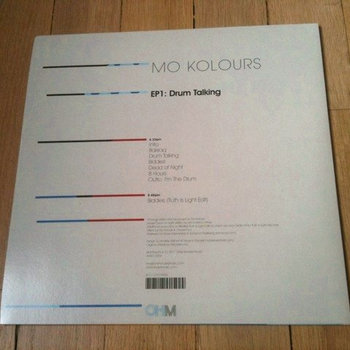 The title track off his 2011 debut EP, "Drum Talking" is pure percussive bliss. Yes, Kolours is moaning and scatting here and there, but he allows his instrument of choice to lead the way. It pays off, making for a minimal and finely-layered tune that sounds like the greatest drum circle in the galaxy Side-note: I feel like Freddie Gibbs or Danny Brown would slay this track.
Mike Black
Kolours has a few songs that could have a serious run on any radio station that was brave enough to play them. "Mike Black" is one of them. It's a stunning, haunting, beautiful tune off his Mo Kolours album that demonstrates just how dangerous he can be from a songwriting perspective when he grounds himself. The groove is infectious, the vocals are just raw enough to match Kolours' aesthetic, and it's a lovely ode to one of his biggest influences, Cymande. No surprises there; it almost makes you wish he'd take the reins of an entire tribute album dedicated to the foundational British funk band.
How I
Merch for this release:
Vinyl LP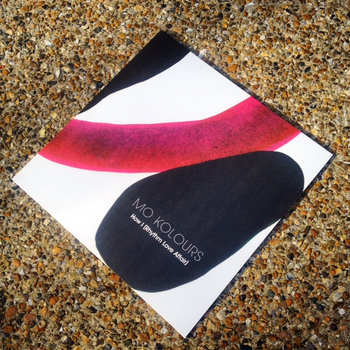 My man Marcus might disagree (to an extent) on this one, but "How I" is Kolours flexing his looping wizardry. The way he chopped a portion of Deniece Williams' "Silly" works perfectly here, because he shifts the song from soulful balladry into shuffling romance. "How I" is chill and bouncy all at once. It doesn't overstay its welcome or leave you wanting more—like that last day of summer, when it's not too hot and the humidity has dropped. You're ready for whatever's next, whether it's autumn or the next Kolours tune.
Banana Wine
It may seem obvious given the title, but "Banana Wine" does have a certain drunkenness to it. That could be because of the looping quality—one of Kolours' greatest skills—or his slightly-slowed vocals and drink-praising lyrics. But it's really more the way it skitters along, with a sly repetition that never drones or dulls. "Banana Wine," which is off the EP of the 2012 same name, is as delicious sounding as its namesake. It may be a bit looser than its brethren on this list, but it also tugs at your imagination. You'll probably wish you had a couple glasses of the stuff once the last bell rings.
Biddies
Let's take it back to the beginning. It's April 2011 and I've received an email from Alex Chase, the man behind One-Handed Music who also put me on to the great Paul White's music. I can't remember if it was the actual text of the email, the artwork, or some combination of the two, but I was instantly hooked by "Biddies" and needed to hear more. Kolours' hypnotizing blend of sampled vocals, textured layers, and soulful melody on this track cemented my fandom within the first minute.
—Andrew Martin