LISTS
Mike Patton's Four Decades of Mind-Bending Music
By Andrew Parks · October 06, 2022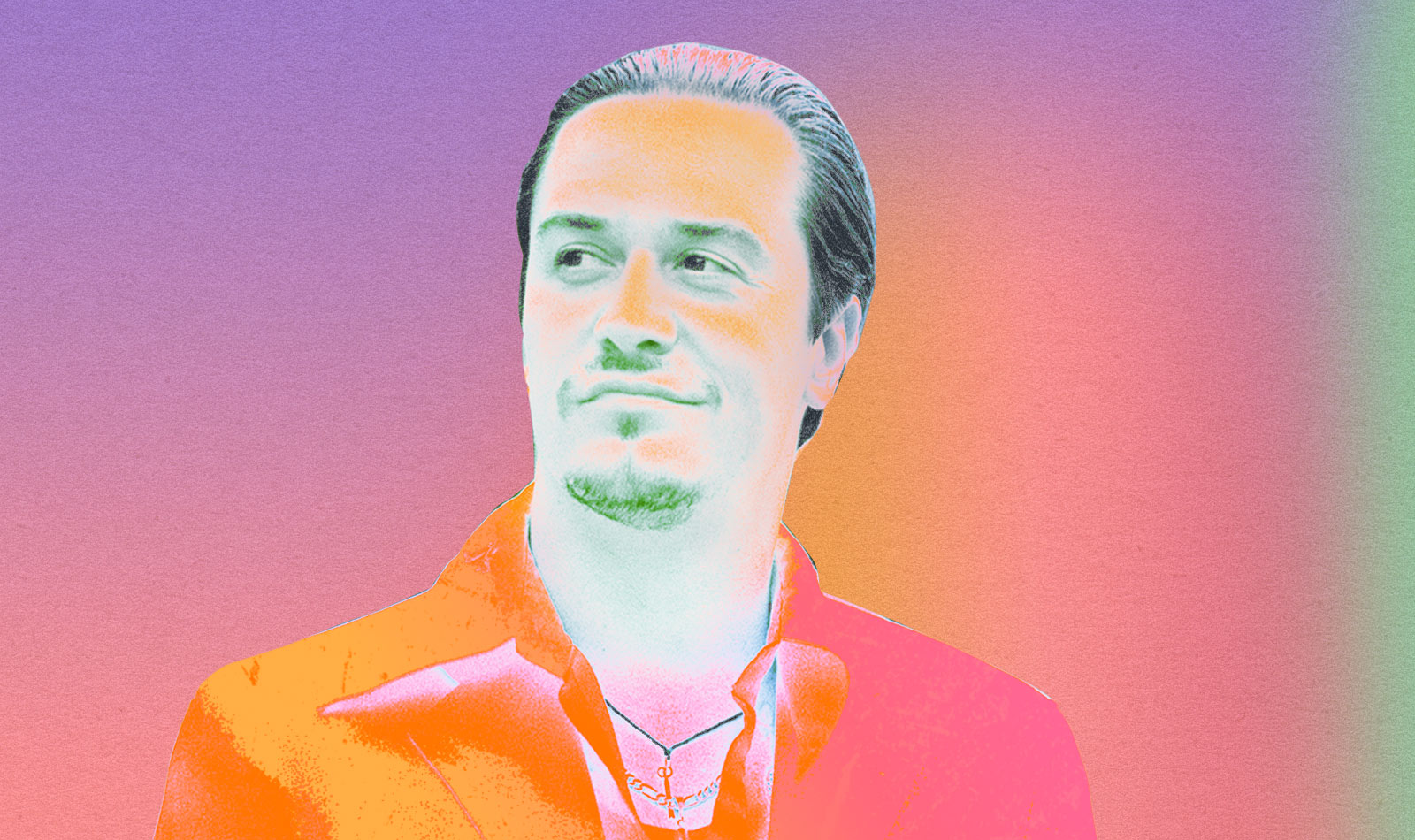 When Mike Patton gets on the phone to discuss his formidable discography, the singer/composer/producer asks a simple question: "Why?"
"I'll be honest—it scares me," he says of the wide-ranging list of releases, one that includes two very different reunions (Mr. Bungle and Faith No More) as well as several one-and-done stunners that sound unlike anything he'd done before. "It's like, 'Jesus, what is this? Am I in the grave already? Why such a haunting retrospective?'"
The Ipecac Recordings co-founder is not trying to be difficult. Patton's just one of those people—a restless perfectionist who'd rather look at the long road ahead than marinate on or mourn the past.
One thing's for certain, however: growing up in the small town of Eureka, California during the '70s and '80s meant he wasn't much of a music fan at first. That is, until he got a job at a local record store, and went from being a jock "on the wrong side of the tracks" to the genre-jumping, avant-garde advocate he is today.
"I remember when the first Run-DMC record came out," says Patton. "Another employee played it, and I was like, 'Oh. My. God.' Doors often open when you don't even know the doors are there…It really fucked me up in a great way."
To help bring things back to that pivotal time period, we began our breakdown with a recent Mr. Bungle record that's actually rooted in Patton's high school heyday…
---
Merch for this release:
Compact Disc (CD), Cassette, 2 x Vinyl LP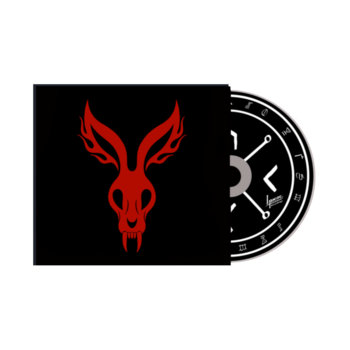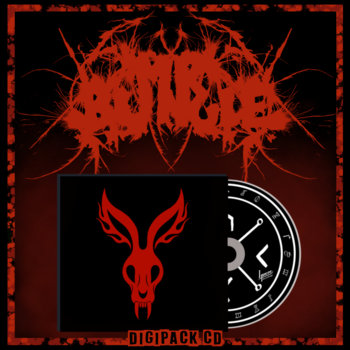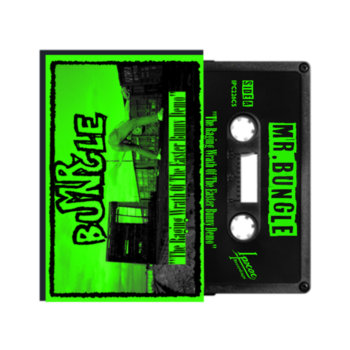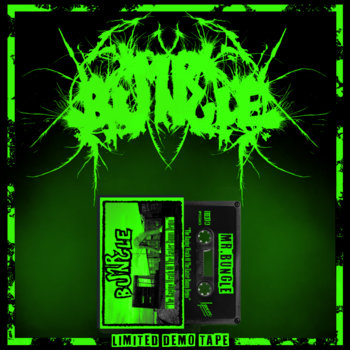 While many bands would rather bury their earliest recordings than revisit them, Mr. Bungle dove off the deep end with their first official album in more than two decades. Here's what happened: Bassist Trevor Dunn went to see Patton and guitarist Trey Spruance play a show with their respective bands Dead Cross and Secret Chiefs 3. Since the former happens to count former Slayer drummer Dave Lombardo in its lineup, Dunn suggested a dream team rendition (complete with thrash icon Scott Ian on rhythm guitar—because why not, right?) of Mr. Bungle's Regan-era demo The Raging Wrath of the Easter Bunny. The result is exactly what you'd expect from five dudes in their 50s playing chaotic rippers in the key of Cro-Mags and Circle Jerks: pure joy.
"It was the right way to do a reunion, in my opinion," says Patton. "Anybody can go back and play their hits, right?" He jokes about Mr. Bungle not actually having any hits, and continues, "It was all about, 'How can we do this differently, and tastefully, with integrity?' Look, we're not a serious metal band—we're more like Laurel and Hardy metal. But at the time, [thrash metal and hardcore punk] was what we were fucking into. To be able to recreate it with a couple of legends, it was just like, 'We gotta do this.' It was also cool that it wasn't a typical reunion. It was more like a fuck you reunion: 'You think you know us? Well, you don't.'"
Dead Cross
II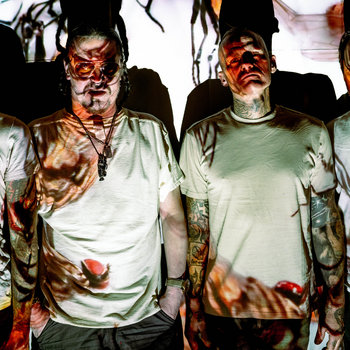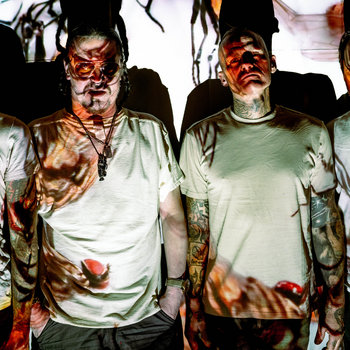 Merch for this release:
Compact Disc (CD), Vinyl LP, Cassette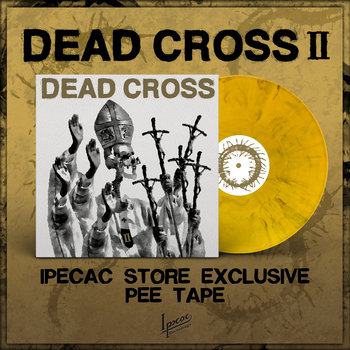 Speaking of Dead Cross, their second album is the first with Patton fully in place as their singer. The prickly side project started out as something he simply wanted to release on Ipecac: a head-on collision between Lombardo, guitarist Michael Crain (Retox, Kill the Capulets), and two longtime members of The Locust (Gabe Serbian and Three One G founder Justin Pearson). When Dead Cross decided to scrap a savage hardcore record with Serbian as its singer, Patton stepped in to shout and scream on an entirely different session. Even though that was six years ago, Patton still doesn't see Dead Cross as 'his band'—partly because he wishes it was still a wild, fantasy league fusion of Slayer and The Locust, and partly because Serbian's restless spirit looms over both of their LPs. (He passed away earlier this year.)
"I still see it as, 'I am here to help,'" explains Patton. "I am a component. I think that's important, but let's be honest: Singers are fucking idiots. They think they own the fucking show, but they don't, okay? That's one thing I've learned over the years: All you've gotta do is sit back and be a part of the fucking band. That's what I've tried to do with these guys," he continues. "I'm not pushing ideas on them, because guess what? They've got great ideas, and I don't want to fuck it up. I'm involved in another project now where it's kind of the same thing—it's like, 'You don't need me. You need my voice. That's it.'"
Mike Patton & Jean-Claude Vannier
Corpse Flower
Merch for this release:
Compact Disc (CD), Vinyl LP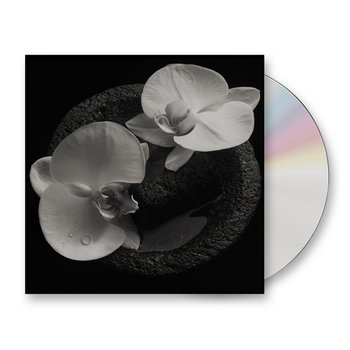 To say that someone didn't quite 'get' a Mike Patton album isn't saying much. After all, the guy's done everything from a slick, frightening score for Netflix (the Stephen King adaptation 1922) to a muddy live duet between Melvins and Fantômas (Millennium Monsterwork). He even sent a stack of previously unreleased material to one of underground hip-hop's greatest scratch crews once, all in the hopes of pushing their palette in directions they'd never DJ'd before (Joint Special Operations Task Force). His bucket list collab with French composer Jean-Claude Vannier went over everyone's heads, however. Not that Patton minds; he's proud of both how Corpse Flower turned out after months of manic file trading, and the fact that Vannier asked him to do a record in the first place.
"I worked with him on a Gainsbourg tribute at the Hollywood Bowl," explains Patton, alluding to a show that also starred Beck, members of Beach House and Grizzly Bear, and a rather convincing Joseph Gordon-Levitt. "Me and him got along great even though he hated everyone else. He's a really cranky dude." Vannier was so impressed with Patton's electric performance (the Los Angeles Times called it "the evening's breakaway lead….half spit and half savagely whispered in French") and laid-back personality that he later shared a slew of new and previously unreleased material with the singer.
"He took me through a river of stuff," explains Patton. "He kind of thought of me as Serge, where he's the songwriter and I'm the singer." Patton doesn't mean that Vannier saw him as Gainsbourg's second coming so much as a partner worth sparring with for months on end. The creative process took so long, in fact, that Patton kept apologizing to Vannier over email, pleading for his patience. "And he goes, 'I've worked with the most difficult French singers in the world. You are a delight'…That's what collaborating is all about: listening. We went back and forth a lot, but it worked out really well in the end I think."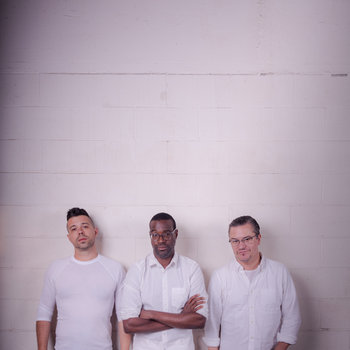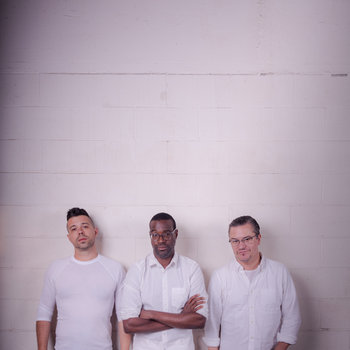 Merch for this release:
Vinyl LP, Compact Disc (CD)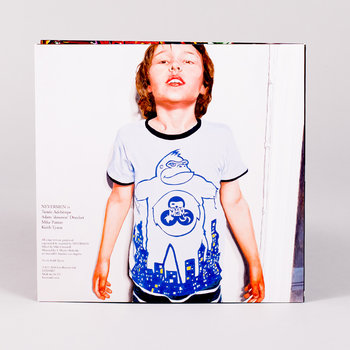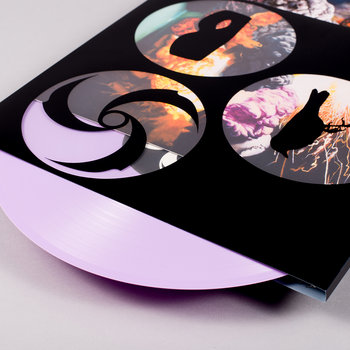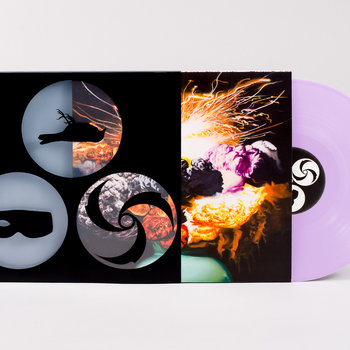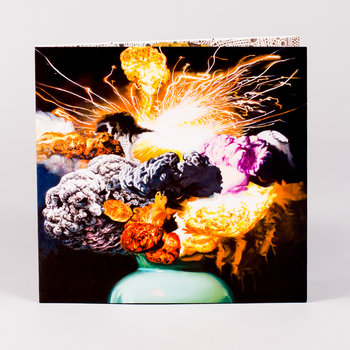 Another largely overlooked Patton side project he's especially proud of is this face-off with TV on the Radio frontman Tunde Adebimpe and cLOUDDEAD/anticon. co-founder doseone. Patton had discussed a potential record with the latter for nearly a decade, "but there never seemed to be an appropriate time to do it." Patton clears his throat and begins to summarize the "long story" behind Nevermen. "I had this idea of three singers. No band; just me, Franz [Treichler] from The Young Gods, and 3D from Massive Attack. I thought that would be amazing because they could also create beats and music." When Nevermen 1.0 didn't work out, Patton told doseone about his plan, and he suggested bringing Adebimpe on board for experimental sessions they could then forward to Patton's San Francisco studio. "I was like, 'This is complete chaos. There is no song structure at all,'" Patton says of the duo's rough tracks. "Don't get me wrong, though. It was really cool, but it was kind of like improvised vamping, you know? I realized my role would be to edit, produce, and 'create structures.' So that's what I did. Man, I love those dudes. The sounds they gave me made me think, 'I gotta be in this.'"
When we finally get around to Faith No More's first studio album in 18 years—believe it or not, a bird flew into Patton's window before that, spurring a conversation about French bulldogs and our shared love of animals—the shape-shifting singer says, "Jesus, what do you want to know about that?"
A lot, of course. After all, there's a big difference between the heavy-metal hang that brought Mr. Bungle back together and the 10 tightly edited tracks that make Sol Invictus one of Faith No More's most rewarding full-lengths. (Seriously; go back and listen to everything from the melodic death march of "Matador" to the ghostly choruses that echo across a lone melodica in "Rise of the Fall." This one's a grower.) "Sol Invictus happened in the shadows," explains Patton. "The rest of the dudes were making all this music behind the curtain, and then one day, [bassist] Billy [Gould] suddenly goes, 'Hey would you like to hear some stuff?' I said, 'Well, yeah!' And it absolutely blew my skull to pieces, you know? I said, 'I gotta do this.'"
He continues, "When we were touring, it was just about playing [old] stuff and maybe a couple covers. This was a different level. It surprised me; it really did. I was also honored that they'd think of me in that regard, like, 'Why would you do that?' It endeared me to them even more than I already was." As for how Sol Invictus compares to the rest of Faith No More's discography, Patton sees it as their "dark, gothic record—something we'd never done before." As a result, he found himself channeling an old hero: Nick Cave. "That's the only reference I've got," says Patton. "Like me, he did punk rock records and screamed his balls off, and then all of a sudden, he could croon like Johnny Cash…There's something in that. I get it."
Having married into an Italian family and lived in Bologna for a few months at a time with his wife Cristina, Patton wasn't content simply learning a few key phrases. He wanted to grasp the language well enough to do it justice and impress the inviting locals he'd met over the years. "You'd walk into a bar and say, 'Ciao, espresso, per favore,'" recalls Patton, "and they could tell you're not from there, but they would give you encouragement. That, to me, is what it's about. You try that shit in Paris; forget it! But Italy…The people taught me the language. It wasn't me; it was the everyday experience of doing it and trying my best. I tried real hard, you know?"
To help pick up phrases faster, Patton also spent a lot of time listening to Italian music from the '50s and '60s—mostly via an oldies station he'd capture on cassettes and study back home in California. Patton calls it his crash course, a way of wrapping his head around "the cadences of the Italian language." When a Bologna festival (AngelicA) later asked Patton if he'd consider performing with an orchestra, he opted for otherworldly renditions of old pop songs rather than the "shitbird symphony" some may have expected. He didn't want to release a soundboard recording of the performance, however, because it was "too many people and too little time." So he did the next best thing: mash bits of the live mix with fresh material from his own home studio. Because as Patton says with a laugh, "I can't fit an orchestra in my basement, and I ain't paying for it, either."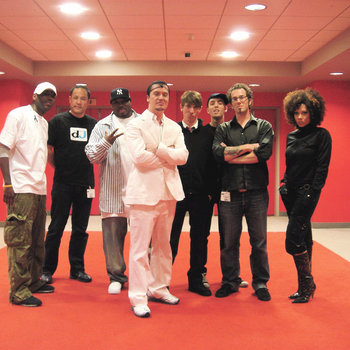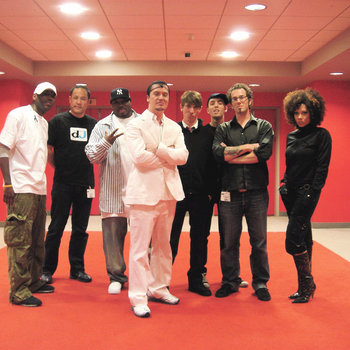 Merch for this release:
Vinyl LP, Compact Disc (CD)
As the conversation begins to wind down, Patton turns to Peeping Tom, the eagerly anticipated electronic pop/experimental hip-hop effort he calls "a fever dream of mine."
"It was like putting a Christmas wish list together," he says of its self-titled album from 2006. "Many of them didn't work out, but most of them did." Peeping Tom's dizzying surprises include an industrial strength duet with Massive Attack ("Kill the DJ"), a playful, self-assured session with Norah Jones ("Sucker"), and a Rahzel-assisted reunion with Dan the Automator ("Mojo"). Not to mention co-star turns from Amon Tobin, Kool Keith, and Bebel Gilberto. Given how all over the map its music is, it's not a surprise that Peeping Tom was patched together remotely. This was 2006, though—well before such collaborations were commonplace. "I'm used to it now," says Patton, "But back then, I wasn't comfortable working completely remotely. I was like, 'Oh god, how is this going to work?' Thankfully, most of the collaborators nailed it."
Merch for this release:
Compact Disc (CD), Vinyl LP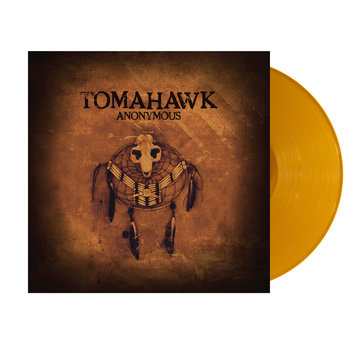 While they'd crossed paths before, the first time Patton discussed music in detail with guitarist Duane Dennison (The Jesus Lizard) was after a Mr. Bungle show. "I didn't know what he was gonna think," says Patton, "but he loved it. So we talked and said we'd love to work together. No promises were made, but there was a connection for sure." Once both of their bands dissolved, Patton and Dennison picked up their conversation with talk of the first Tomahawk record—a platform for Dennison's progressive songwriting and the cleanup hitter combo of drummer John Stanier (Battles, Helmet) and bassist Kevin Rutmanis (The Cows, Melvins), who'd be replaced by Dunn in 2013. ("I didn't even know if Trevor would like this shit," admits Patton, adding that Dunn was knee-deep in New York's jazz scene when he joined the group.)
Patton says Tomahawk's self-titled debut "is not my fave" because the band was still figuring out its fearless sound; the record that really struck a chord with him was 2007's Anonymous LP. Dennison had originally envisioned it as a solo effort reinterpreting traditional compositions he'd discovered while visiting Native American reservations with Hank Williams III. "That was the weirdest concept," says Patton. "I mean, really—talk about a detour. A lot of people blame it on me, but Tomahawk is Duane's baby. When he said we should do it, I said, 'Oh my God, really?' Because it's different; let's put it that way. It ain't rock music. It's such a different animal. You know how every network has a Paramount Plus or HBO Max? That [album] was Tomahawk Plus."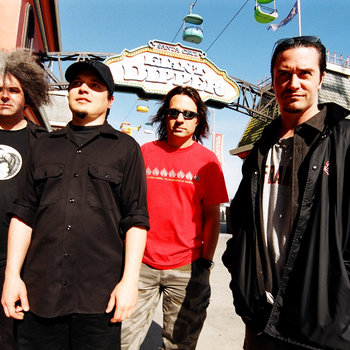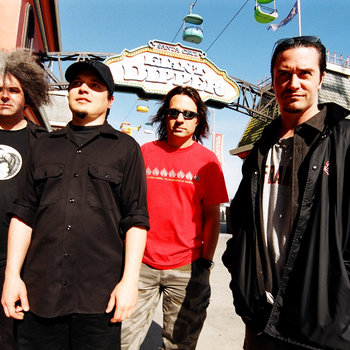 Unlike several other records we discussed—learning exercises that let other musicians light the way—Fantômas' collection of cut-up-and-spewed-out movie covers was very much Patton's idea. Not the most surprising thing since he's a major film buff, and probably the first and last person who'd apply cutting-edge grindcore to "The Godfather," heavy-metal to Henry Mancini ("Experiment in Terror," "Charade") and Bernard Herrmann ("Cape Fear"), and sludge to a slice of silent German Expressionism ("Der Golem"). "We didn't talk about it," Patton says of his Director's Cut demoes. "I executed everything and sent it to everyone on a platter like, 'Here's the way it should sound, and here's what you've got to do'…I hate to sound like Hitler over here, but Fantômas is definitely my thing." Considering the quartet is made up of three close friends/recurring collaborators (Patton, Dunn, Lombardo, and Melvins frontman Buzz Osborne), everyone seems to be fine with that setup. That's why Director's Cut doesn't sound like a one-sided burst of creativity—because everyone's along for the ride, and as sure of Patton's songwriting as they've ever been. "When music came to me," explains Patton, "it kind of put film into perspective, and it made me think about film in a different way. I didn't see film anymore; I heard it."