LISTS
The Restless Music of Jazz Bassist Michael Formanek
By Martin Johnson · March 24, 2022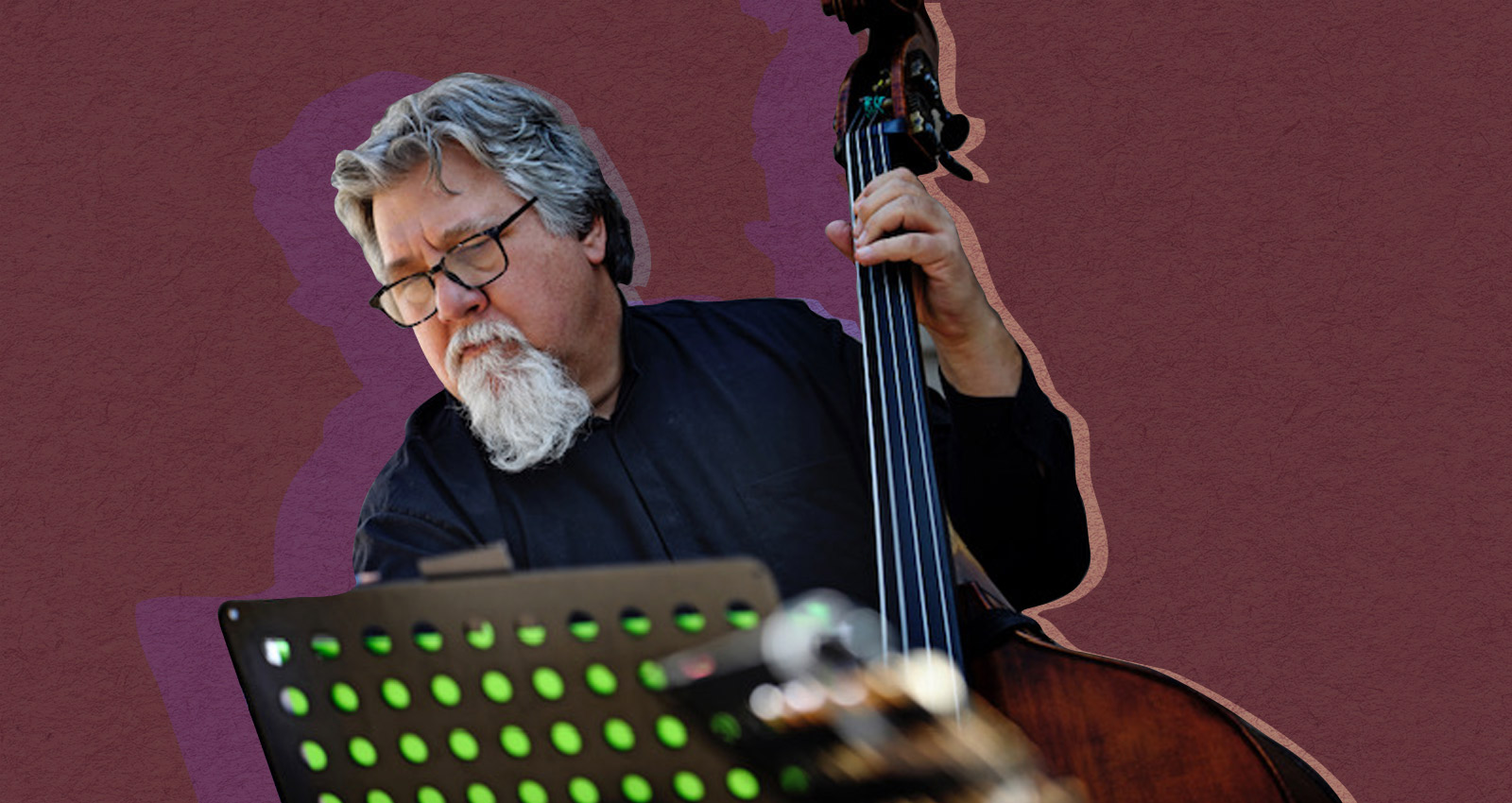 Often when a jazz bassist takes the lead in a band, the architecture of the music is a highlight. The lines are clean, and the structure is boldly sturdy. This is as true of legends like Dave Holland as it is of mid-career stars like Linda May Han Oh or Dezron Douglas and fast up-and-comers like Nick Dunston. Michael Formanek is an exception; his music is well structured, but he likes a little messiness in mix. And it works. During the last 12 years or so, few can match the bassist's diverse and stellar output. He has led bands with some of the leading virtuosos in jazz including Tim Berne, Craig Taborn, Mary Halvorson, Ches Smith, and Kris Davis, and he's a member of the collective trio Thumbscrew with Halvorson and Tomas Fujiwara. Formanek's music is driven by a strong inner logic, but it's open to abstraction and diversion and benefits from it. In many ways, it's a product of the circuitous route he has taken through music.
At 63, he's equal parts professorial and avuncular, and whether chatting after a gig or on a Zoom call for a story, he seems ready to punctuate many of his sentences with a chuckle. In describing his upbringing in Northern California, he says, "everybody likes to say, you know, 'I was listening to Albert Ayler when I was nine,' and all, but, but the thing is, there is some truth to that, but I would have been more like 14 or 15."  Enraptured with jazz at an early age, he was nurtured by the thriving Bay Area scene, from attending shows by the greats at the Keystone Korner to checking out albums from his library in San Mateo County and playing with local legends like Sonny Simmons.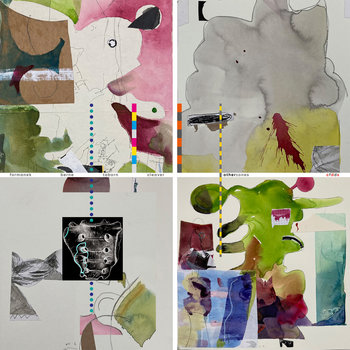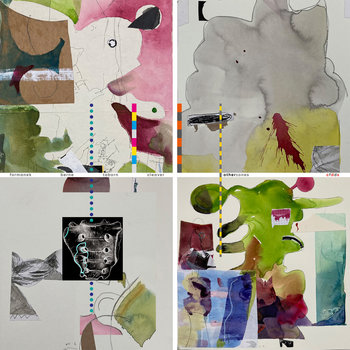 Formanek hit the fast track upon his arrival on the jazz scene, and was soon playing with such first-tier stars as saxophonist Joe Henderson, trumpeter Freddie Hubbard, and reedman Dave Liebman. But he wasn't satisfied. "It kind of ran its course a little bit for me," he says. "I remember specifically driving to a gig one night, and in my mind kind of going 'Yeah, I know pretty much what I'm gonna play tonight.' You know, it wasn't a bad thing. But it really wasn't like, 'Wow, okay, is this what I really want to do?'" That was in '88 or '89, he estimates.
In addition to Simmons, Formanek had played music outside of the jazz mainstream back in California and then on the East Coast with trumpeter Bakida Carroll, and the experience instilled some core beliefs in him. "I've always tried to look at music as sort of a vast palette of possibilities," he says.
He found a kindred spirit in saxophonist Tim Berne and began a musical relationship that continues strong to this day. It began after Formanek's recording Wide Open Spaces, which featured saxophonist Greg Osby, who couldn't make some of the gigs following the release. Violinist Mark Feldman suggested Berne, and they hit it off. Soon after, Formanek was playing in Berne's groups and by the bassist's account, "we've done 20 million gigs since then."
One of his other major associations is with guitarist Mary Halvorson, a collaboration that began in 2011. He subbed on a gig by a band led by Taylor Ho Bynum; Halvorson was in the band, as was Fujiwara. The trio hit it off. "It just felt like, so easy and just natural, and afterward we just said, 'Yeah, maybe we should try to do gigs.' People say that all the time and never happens."  Not this time. Thumbscrew played its first gig in March 2012, and the band recently celebrated its 10th anniversary with a performance at The Stone in New York City.
Formanek has also led a stellar big band recording The Distance with his Orchestra Kolossus, as well as three superb quartet recordings: One by his Elusion Quartet and two by an ensemble with Berne, Taborn, and Gerald Cleaver. He has also recorded a series of duets with his son, saxophonist Peter Formanek called Dyads.
For his most recent recording, Were We Where We Were, he began experimenting with graphic notation, an alternative to the usual five-stave bars. It was the first few months of the COVID-19 shutdowns, and he was eager to find a way to express the changed sense of time he was feeling. Those experiments led to an interest in palindromes. Reedman Chet Doxas and drummer Vinnie Sperrazza joined him to make the recording, but only after months of socially distanced rehearsals in the backyard of Formanek's New Jersey home. It makes you wonder if the neighbors knew what they were privy to.
A true Michael Formanek retrospective would require 20 to 30 tracks to showcase his excellence as a bandleader, sideman, and composer. These seven tracks, however, are mostly representative of his diverse and distinctive music of the past 10 years.
---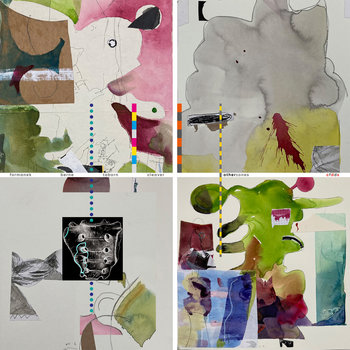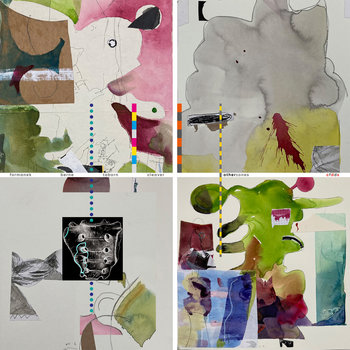 You can hear Formanek begin to leave the conventions of mainstream jazz behind and establish his own unique voice on this 1990 release. The lineup of the ensemble—saxophone, violin, guitar, bass, and drums—herald the creativity of someone breaking free from the constraints of the norm.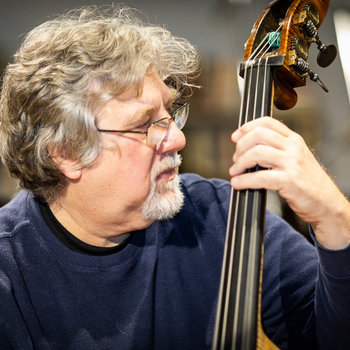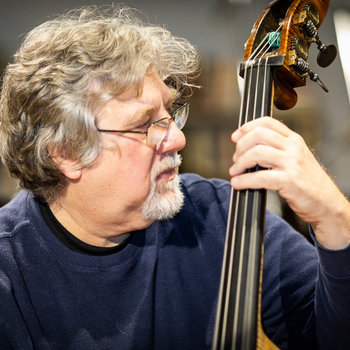 Playing here in a trio with his two most frequent co-conspirators, saxophonist Tim Berne and guitarist Mary Halvorson, Formanek's music highlights their deep rapport and telepathic interplay. Solos emerge both organically and suddenly, and players surge forward with such drive that a drummer is much more implied than missed.
This reunion of the quartet that recorded the classic The Rub and Spare Change in 2010, features fleet ensemble movement and kinetic momentum, a vivid contrast from their music on the earlier recording. Taborn and Formanek in particular demonstrate fantastic rapport as their lines cross and charge ahead.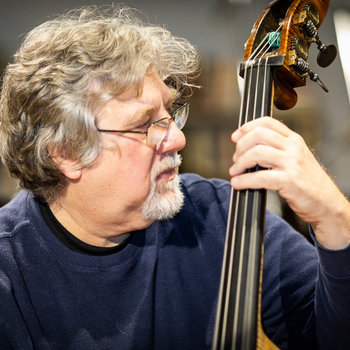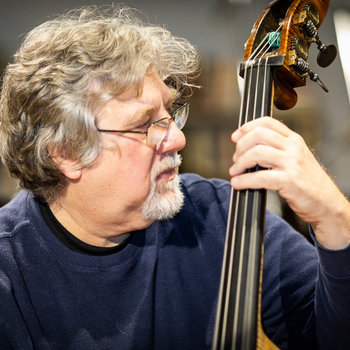 A sometimes somber meditative piece by a band that looks inward with the same cutting glare that they project outward. Formanek, Davis, Malaby, and Smith investigate layers and layers of introspective vibes while maintaining such an even keel and equilibrium that it begins to build tension.
"Composition 274" from The Anthony Braxton Project and "Effi" from Theirs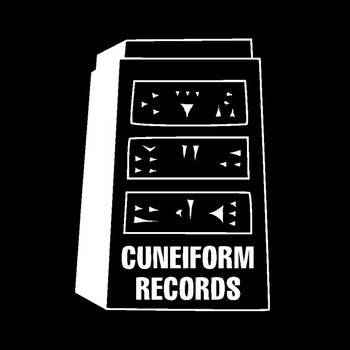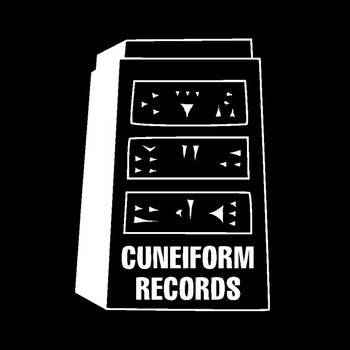 Merch for this release:
Compact Disc (CD)
Two tracks from Thumbscrew that demonstrate their unique ability to honor the canon and add to it while fortifying their own identity. The group sounds so comfortable and natural that it feels like three old friends having an insightful conversation using instruments instead of words. Formanek's nimble tone turns "Effi" into a balletic exposition, and the trio accent the rhythmic ingenuity of Braxton's too often overlooked work.
"Tattarrattat" from Were We Where We Were
Merch for this release:
Vinyl LP, Compact Disc (CD)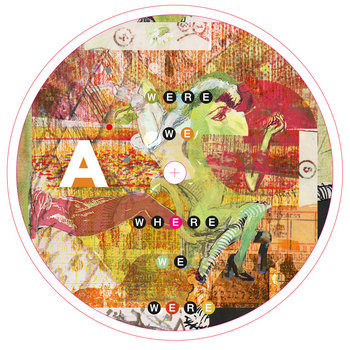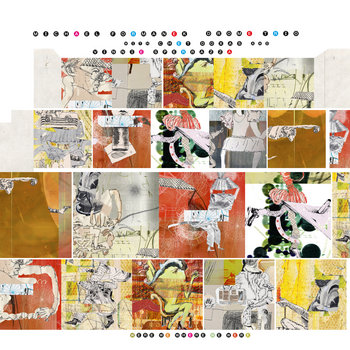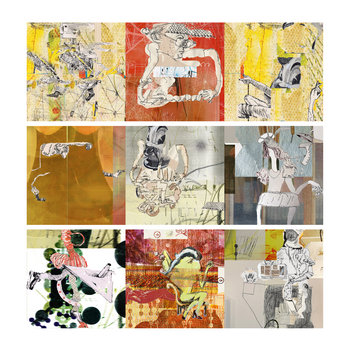 Gently propulsive musical symmetry as performed by Formanek's newest band with Chet Doxas's lyrical saxophone and Vinnie Sperrazza's sly accents leading the way. In a slow tempo, the musicians fill the space and comment on time.