LISTS
Devil Horns: Metal Bands Who Use Brass and Woodwinds
By Jon Wiederhorn · June 14, 2018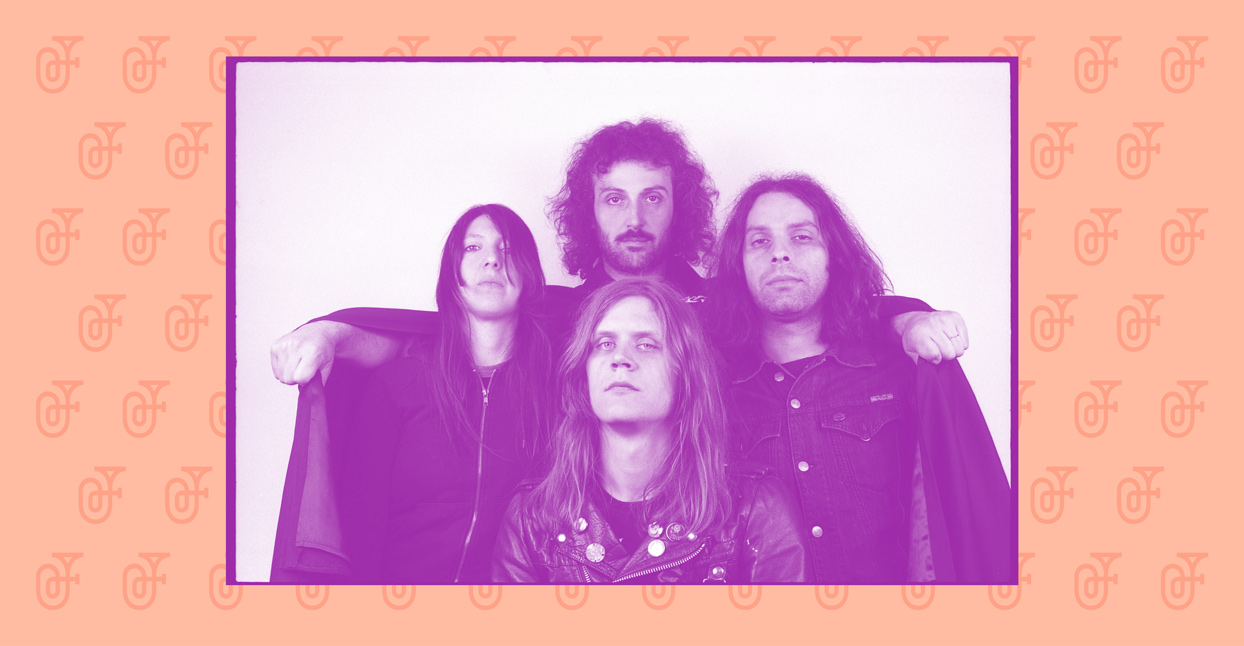 It's all too convenient to blame the beginning of woodwinds and horns in metal on flute-toting proggers Jethro Tull, who absurdly won a Grammy for Best Hard Rock/Metal Performance (besting Metallica's And Justice For All) in 1989 for their album Crest of a Knave. But the injection of horn blasts into hard rock dates as far back as Led Zeppelin, The Stooges, and Hawkwind. Punk bands like The Clash, The Damned, and Ramones used horns on select tunes, and if you count harmonica, you can throw a slew of others into the mix, including Black Sabbath.
From an extreme metal standpoint, grindcore progenitors Siege (a huge influence on Napalm Death and Mr. Bungle) featured frontman Kevin Mahoney on saxophone between 1983 and 1985 (probably just to be perverse). Historically, the acceptance of horns in underground metal probably began with jazz maverick John Zorn's avant-death metal project Naked City, which launched in 1988 and ran through 1992. Zorn also spearheaded the more frenzied Painkiller in 1991, which shattered the boundaries of out-there metal, and included Napalm Death drummer Mick Harris. Today, numerous metal bands incorporate horns into their songs to add dimension and contrast to their music. Here's a list of some of the best from the '70s to present-day, ranging from psychedelic hard rock to black metal.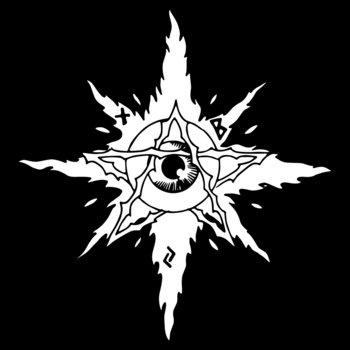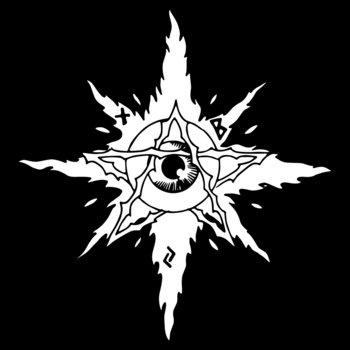 When he's not writing music for video games and Japanese TV shows, Mirai Kawashima works with his avant-black metal band Sigh, which have incorporated saxophone into their off-kilter, multifaceted compositions since their sixth album, 2005's Gallows Gallery (they formed in 1990 and have recorded 10 full-lengths to date). But it was the recruitment of sax player Dr. Mikannibal for 2010's thrashy, orchestral Scenes From Hell, that really changed the equation. Both on album and onstage, Mikannibal runs wild, firing off deft saxophone runs with the fluidity and impact of a great lead guitarist. In addition to Mikkanibal's knotty passages, the album features trumpet, trombone, tuba, flute, French horn, and oboe, making it Sigh's most symphonic release. Kawashima compared it to a dramatic opera, yet even with the full classical section, Scenes From Hell is angry and urgent, injecting elements of death metal and black metal throughout the intricate composition.
Merch for this release:
Vinyl LP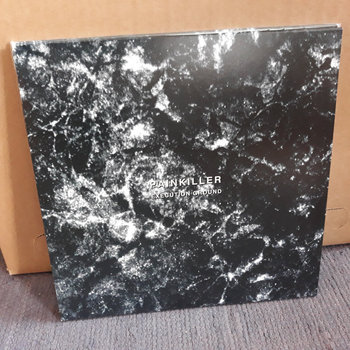 Experimental composer and musician John Zorn launched Painkiller in 1991 after the success of Naked City, his first toe-dip into extreme metal. Painkiller featured Zorn's avant-jazz musical blasts over a multifaceted framework that incorporated elements of ambient music, dub, free jazz, and grindcore. Former Napalm Death drummer Mick Harris and bassist Bill Laswell propelled the often frantic and off-kilter rhythms for two releases, 1991's Guts of a Virgin and 1992's Buried Secrets. But it was the group's third studio release, 1994's Execution Ground that revealed Painkiller's range and diversity. The heaviest number is the 16 minute-long "Parish of Tama (Ossuary Dub)," which starts with blasts of freeform drum and sax chaos before Laswell guides the noise into a semi-coherent groove. From there, the song splinters off in various directions and Zorn lets fly with everything from melodic runs to piercing scree, while Harris plays beats ranging from gentle cymbal taps to grindcore blast beats. The last two songs on Execution Ground are 20-minute-long (give or take) haunting "ambient" cuts that provide spine-tingling chill-outs that Zorn swoops in and out of like a bat in a stalactite-strewn cave.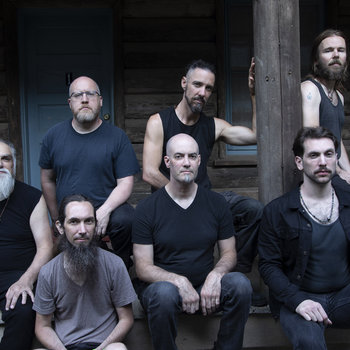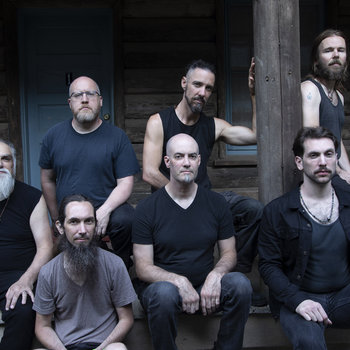 Merch for this release:
Compact Disc (CD), 2 x Vinyl LP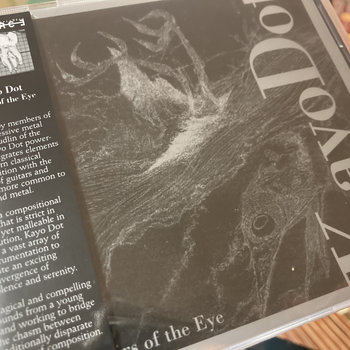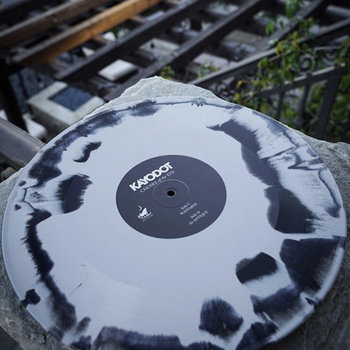 Boston-based multi-instrumentalist Toby Driver formed Kayo Dot in 2003 after his avant-metal band Maudlin of the Well released three impressive albums. In their infancy, Kayo Dot were more of an inchoate post-metal group than Maudlin, and by the end of 2003, the band had released their heralded debut, Choirs of The Eye, which included Maudlin's Terran Olson on flute, clarinet, alto saxophone, and keyboards, and Adam Sibley on trumpet. The classically and harmonically rich arrangements on "Marathon" complement gently strummed guitars and gentle washes of static, creating a calm before the storm. The squalls of fury crash down three minutes into the song. Most of the other tracks build more slowly before climaxing. But whether Kayo Dot are out to blow up eardrums or tweak altered minds, the horns play an equally important role in the songwriting as the other instruments. All but one of the five tracks are over 10 minutes long and the band rely on space and atmosphere to create tension and contrast.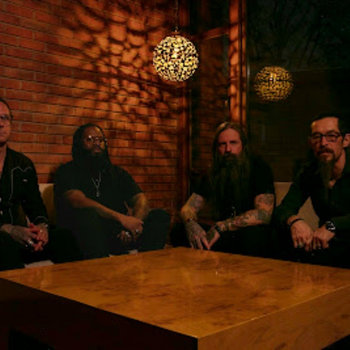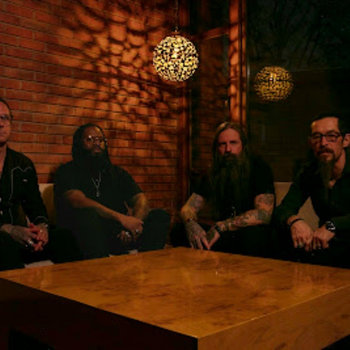 Merch for this release:
Vinyl LP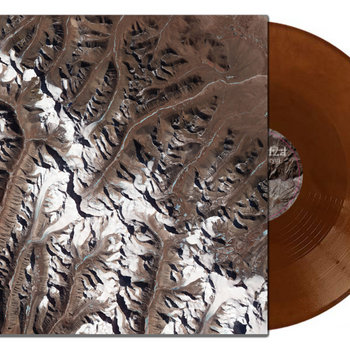 Since 1999, Yakuza have been blasting audiences with progressive arrangements, blunt noise-rock rhythms, and a healthy dose of metallic crunch. And though their songs feature plenty of guitar, the more pained and alluring parts come courtesy of saxophonist and vocalist Bruce Lamont (who also has a solo career, and plays in the bands Brain Tentacles and Corrections House, and guests on his friends' albums). Considering Lamont's crazy work schedule, it's no wonder the last release from Yakuza was 2012's Beyul, a sprawling mix of melody and dissonance that exemplifies how effectively horns can be used in metal without sounding like ska-punk, or turning a heavy band into a pretentious hipster-jazz project. The final cut, "Lotus Array," is a showcase of Lamont's playing and writing ability, starting as a surreal, sun-blanched sax-based number and evolving into a baleful indie rock song before erupting into a heavy, mechanical guitar chug at the halfway mark, making the track equal parts Tool, Neurosis, and Pink Floyd.
Merch for this release:
Cassette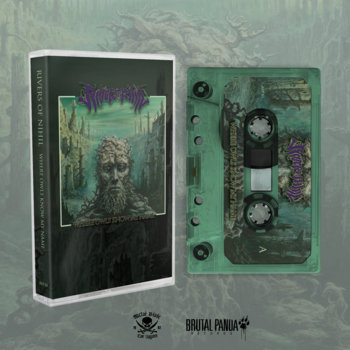 With their third album, technical death metal band Rivers of Nihil decided to expand their musical boundaries by featuring horns on five songs (alto sax on four, trumpet on another). Such experimentation makes 2018's Where Owls Know My Name sound a tad schizophrenic, with all the roaring vocals and blasting guitars colliding with the braying horns, atmospheric keys, and occasionally clean vocals. But what the record lacks in cohesion, it more than makes up for with creativity. The band members have enough love for prog rock and jazz to pull off the abrupt transitions on songs like "The Silent Life" and the title track. To that end, bassist Adam Biggs has said that he and guitarist Brody Utley would rather listen to Pink Floyd, King Crimson, Yes, and Rush than death metal.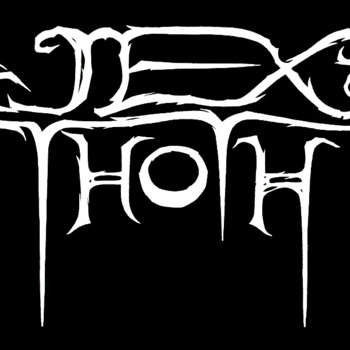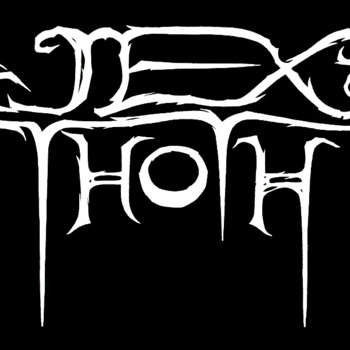 Named after their witchy vocalist, Jex Thoth play trudging '60s-style doom metal that owes as much to retro gloomsters like Sweden's Witchcraft as it does to Coven or the grand wizards of Black Sabbath. Jex Thoth's 2008 full-length debut is more mystical than heavy, and the atmospheres of the songs are heightened by flute passages from guitarist and bouzouki player Silas Paine and keyboardist Zodiac, who seems heavily indebted to Deep Purple's Jon Lord. Paine's moment of glory is "Stone Evil," in which celestial woodwind passages weave through tribal percussion and gently plucked guitar before undulating waves of feedback and harrowing vocals join the dark ceremony. Sadly, Jex  Thoth abandoned Paine in 1999 and have been fluteless ever since.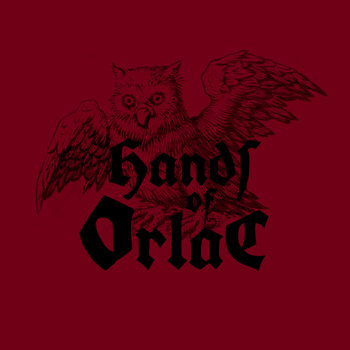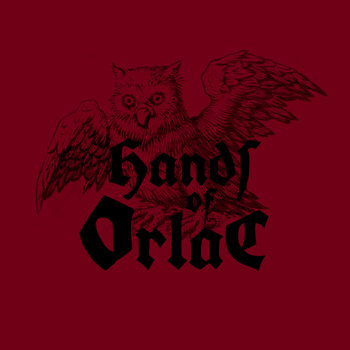 Merch for this release:
Compact Disc (CD), Vinyl LP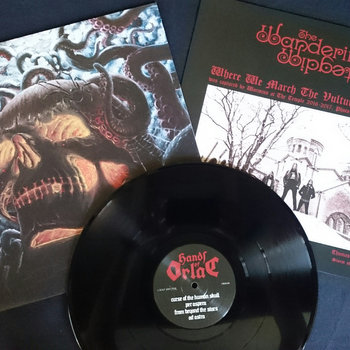 For those who enjoy Jex Thoth, but wish the band still had a flautist, the Italian-born outfit Hands of Orlac is just what the warlock ordered. The female-fronted doom band play semi-distorted, rhythmically complex songs that implement plenty of trippy, layered melodies. The Sorceress has her hands full with lead vocals and flute and her bandmates accompany her with a solid framework of cult-rock rhythms that range from ominous to threatening, stopping just short of violent. Hands of Orlac's latest output is the lion's share of a split-release with The Wandering Midget. Hands' four songs are musically rich and cinematic, with gothic sounding instrumentals dividing the longer songs. The highlight is the opener, "Curse of the Human Skull," which hybridizes unconventional tempos with vocal and flute-generated earworms. Almost a decade into their career, Hands of Orlac have evolved from B-movie territory into class A songwriting.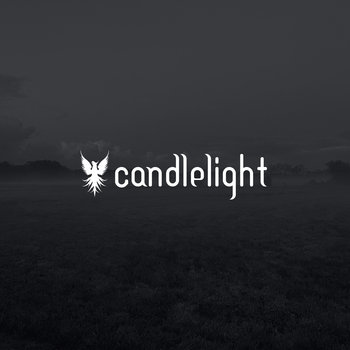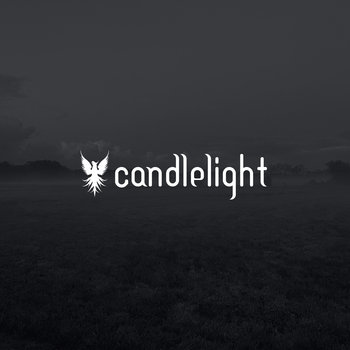 The former frontman of Emperor has featured The Shining saxophonist Jørgen Munkeby on several occasions, but never more prominently than on the apocalyptic 2010 album After. Munkeby's schooled, but freeform Coltrane-like squalls can be heard on various tracks, providing a new voice without altering the mood of the songs. Ihsahn has said he wanted Munkeby to take the place of the guest vocalists he used on his other albums. Munkeby confidently trades leads with Ihsahn and provides plenty of textural embellishments. And he's a versatile player, whether blowing through the blast beats of "A Grave Inversed" or providing tension and dissonance to  the marching rhythms and ambient sections of "Heaven's Black Sea." Munkeby also chimes in on "Undercurrent" and the closing track "On the Shores," greatly contributing to one of Ihsahn's best albums.
Launched in Stockholm, Sweden in 2003, The Diablo Swing Orchestra incorporate all the fuzz of metal, but none of its fury. Their songs are fun and campy, rooted in carnivalesque rock, big band jazz, musical theater, Latin pop, and—yup—swing. The band's second full-length Sing-Along Songs For the Damned & Delirious features demented cuts like "A Rancid Romance," "Memoirs of a Roadkill," and "Vodka Inferno," but they're all delivered with sincerity and skill. And, while they showcase operatic vocals, trumpet, trombone, clarinet, piano, strings, and accordion, there are still plenty of power chord riffs and battering drums to keep happy metalheads smiling. Think Gilbert & Sullivan crossed with a less angry System of a Down, but without those jarring rhythm changes.
This quirky late '90s alternative band blend the styles of Stone Temple Pilots, Madness, and Faith No More. Yearning vocals and churning melodic riffs collide with abrupt ska rhythms and trumpet and sax solos. From the start, Dog Fashion Disco knew what they wanted to accomplish. Their 1997 debut Erotic Massage is bracing and bizarre, yet it's not at all disjointed, weaving crunching guitar and bleating horns naturally and effectively without ever sounding contrived or gimmicky. From the lounge-pop turned power rock of "Wait" to the urgent guitar stabs, smooth psychedelia, and hyperactive sax and guitar solos of "Hypnotic Encounter," Dog Fashion Disco's horn-infused spark was equal to their bite.