LISTS
The Cavernous, Blood-Soaked World of Maurice de Jong
By Michael Siebert · June 12, 2018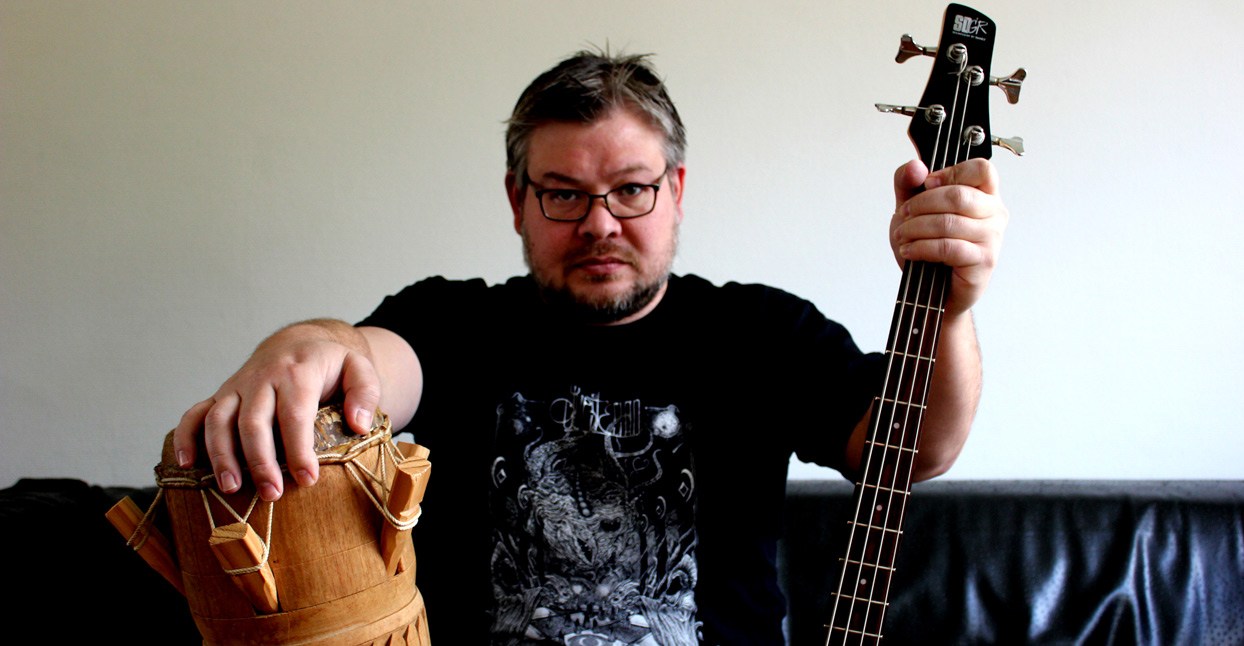 Maurice de Jong is a remarkably pleasant person. The composer of songs with titles like "And There Will Be More of Your Children Dead Tomorrow" and "My Body Is Not a Vessel, Nor a Temple. It's a Repulsive Pile of Sickness" has an infectious laugh and a gentle demeanor. His enormous discography, released under a mountain of pseudonyms, deals with some of the most sickening, perverse, and terrifying elements of the human condition. In emails, he uses smiley emoticons.
"I don't go around being misanthropic, you know. I just try to be a good guy," de Jong says. "But there's certainly a part of me that has those feelings."
De Jong is the creator of some of experimental metal's most horrific soundscapes. His work as Gnaw Their Tongues, in particular, is world-renowned for its chthonic darkness and punishing violence. He explores murder, disease, addiction, dismemberment, and madness with no frills, romanticization, or pretension—only complete, abject horror. The project gets its name from a particularly apocalyptic Bible verse (from Revelation, of course): "And the fifth angel poured out his bowl on the throne of the beast, and its kingdom was plunged into darkness, and men began to gnaw their tongues in anguish."
Known as "Mories" to his fans, de Jong has been steadily releasing music since the late 1980s. Raised in Suriname, a Dutch colony in South America, his infatuation with all things metal began in his teen years. After moving to the Netherlands in his teens, he began dabbling in sounds inspired by Norwegian black metal, one of his clearest influences even to this day. But in the late 1990s, he began infusing second-wave black metal with breakcore and electronic influences. That material, released as Ophiuchus, is perhaps the genesis of his wildly experimental oeuvre.
With some exceptions, Mories does all the heavy lifting himself—he designs all the album sleeves, mixes and masters from his home computer, and, excluding the occasional guest musicians and collaborators, plays all the instruments.
He puts out all that material at a staggering rate; he's released roughly 40 albums and extended plays as Gnaw Their Tongues alone since 2006. But while that material may be his most widely recognized, his nine other projects haven't been slacking, either. There's the heavily electronic-influenced Cloak of Altering; the shoegaze-inspired, melancholic Seirom (his moniker spelled backward); and the poppier Pyriphlegethon. Each project allows de Jong to explore his widespread interests—and each one is uniquely Mories. No matter where he draws inspiration from, no single release feels half-assed, or too much the product of his influences.
De Jong's material covers some extraordinarily dark ground. His work is the product of what he describes as a pervasive disappointment in humankind. He says Gnaw Their Tongues, in particular, is an outlet through which to channel those feelings: "I'm just not good at happy music or positive music. Negative sounds [are] something I do better."
Wading through all that negativity is a herculean task; de Jong's catalog can be daunting to approach, even for die-hard fans of metal's weirdest. Though by no means complete, this guide acts as a gateway to his blood-spattered world—all its triumphs, perversity and decay. It's a partial map to the labyrinthian terrors that await just below the surface of our world.
The Essentials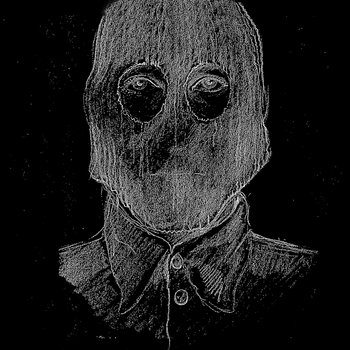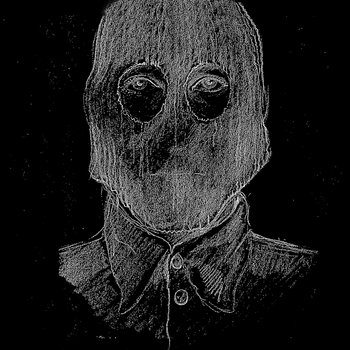 Merch for this release:
Compact Disc (CD), Cassette, Vinyl LP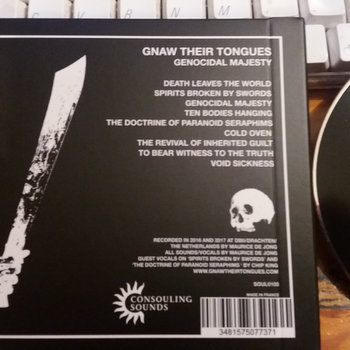 Gnaw Their Tongues is de Jong's premiere project, and its deathly decadence is outward in this year's Genocidal Majesty. Featuring guest vocals from The Body's Chip King, Genocidal Majesty is a tight condensation of everything Gnaw Their Tongues has to offer. It's flecked with industrial influences and screeching guitars, but is also the most hook-laden Tongues release.
"The songs are almost like pop song structures, but just with noise and sounds," de Jong says. It's the work he feels 100 percent confident in, a certainty he said he doesn't always have when releasing new material. All of this makes Genocidal Majesty the perfect entry point to a discography that quickly becomes even more complex.
Merch for this release:
Compact Disc (CD)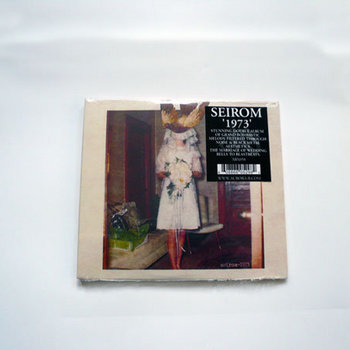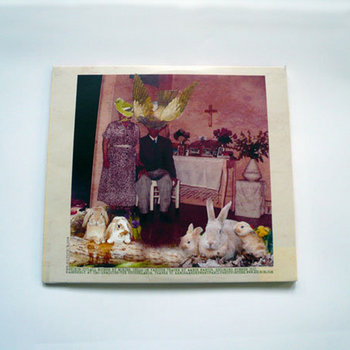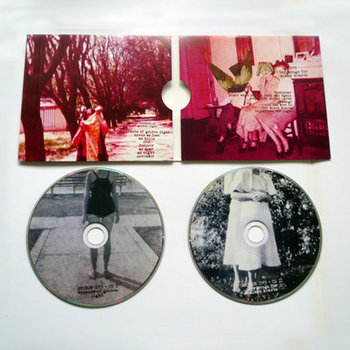 Around 2011, de Jong said he became fed up with the endless nihilism of Gnaw Their Tongues, and sought to create something with a totally different aesthetic—hence, Seirom. This project puts de Jong's love of shoegaze and ambient center stage, and the result is over 90 minutes of cascading, fuzzed-out beauty. 1973 frankly deals with themes of depression and loneliness, but also shows off a previously unseen playful streak. De Jong says this album was almost "fucking with" his listeners; in addition to the gorgeous blasts of feedback, 1973 features samples from children's films, mostly about dogs, that he caught on television. In spite of its overwhelming length, 1973 is perhaps the most beautiful work in de Jong's output. In his words: "It's just plain me."
Merch for this release:
Cassette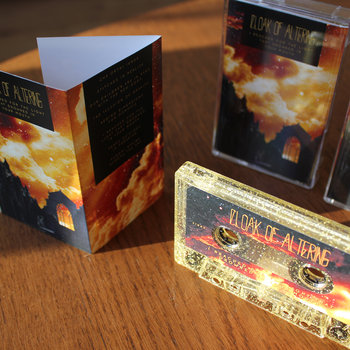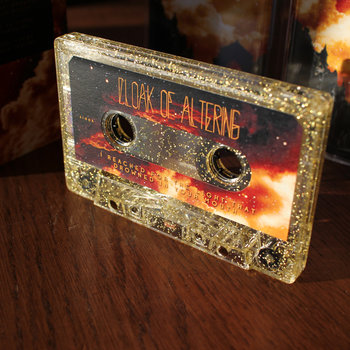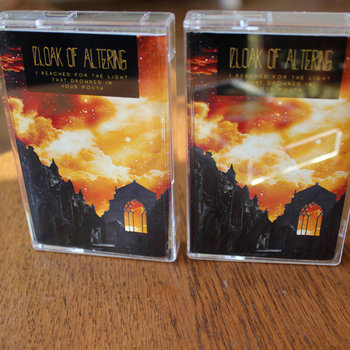 Cloak of Altering is an extension of de Jong's work as Ophiuchus, an avant-garde mix of electronics and black metal with a perhaps paradoxically sharp focus on more traditional songwriting. Dyed-in-the-wool black metal fans will find the most to latch onto with I Reached For the Light That Drowned in Your Mouth, Cloak of Altering's most recent album. The electronic elements are on full display, with pulsing drums and plenty of cacophonous layers. But it also succeeds at being one of the most immediately listenable releases in his catalog. "Adding Dimensions For Osmosis" is one of the record's highest achievements, deftly combining keys with blackened guitar tremolos and vocals that show off de Jong's tremendous range of abilities.
Next Steps
Merch for this release:
Cassette
With Hagetisse (meaning "witch" in Old Dutch), de Jong sought to record three albums in as many months. That immediacy is evident in Werg Devoot, the first in this series. It's one of the rawest albums in de Jong's output, and maybe the most straight-up black metal (he cites Ulver's Nattens madrigal as a primary influence). While it may wear its influences on its sleeve, Werg Devoot is none the lesser for it. A love letter to the genre he cares for so dearly, this record features immeasurably tight guitar leads and some of the most ferocious vocal performances of de Jong's career. It's a true highlight for fans and newcomers alike.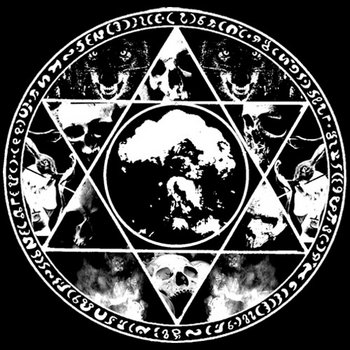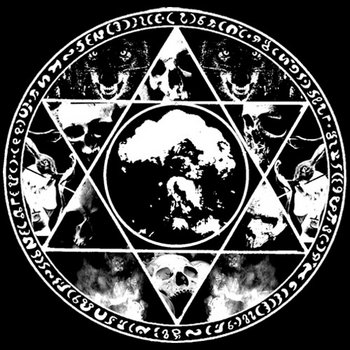 Merch for this release:
Compact Disc (CD)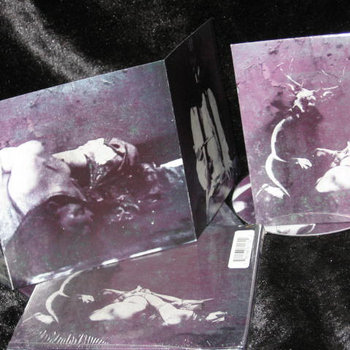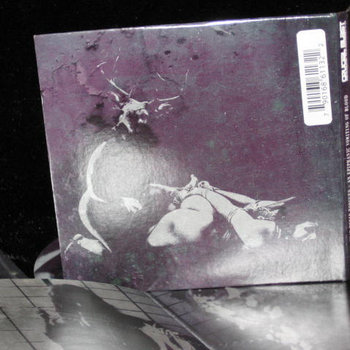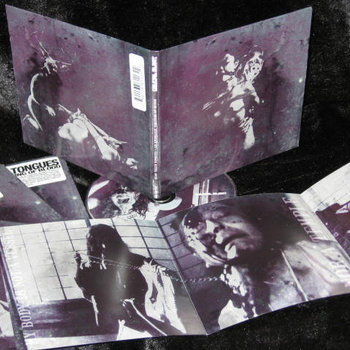 This is perhaps Gnaw Their Tongues's most outwardly terrifying record. It's a hulking, punishing mass of an album, with stabs of bass guitar that crash like ocean waves into blown-out strings and drums that just barely make it through the mix. De Jong's vocals are in top form, his piercing shriek struggling for dominance among the cacophonous instrumentation. It's the closest analogue to a man trapped in hell since Ozzy Osbourne's tormented performance on "Black Sabbath." And while a BTK killer sample sounds like overwrought par for the course in the experimental world, de Jong manages to wrench new terrors from Dennis Rader's monotone voice. It's a difficult listen, but a rewarding one.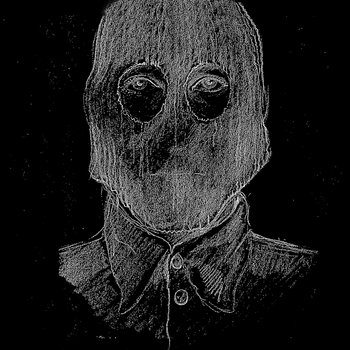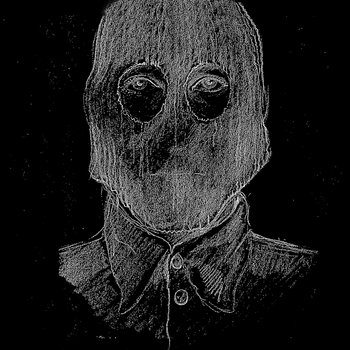 Merch for this release:
Vinyl LP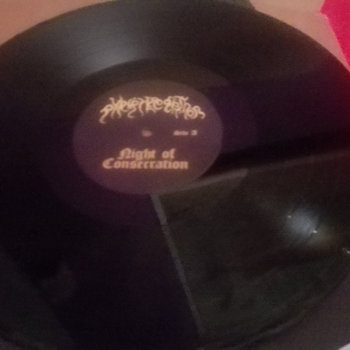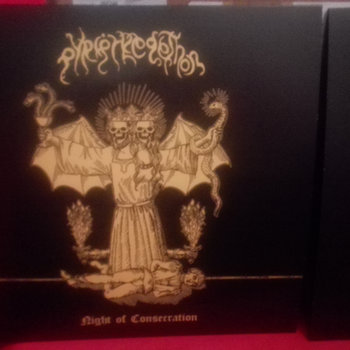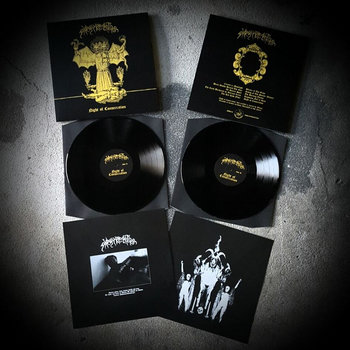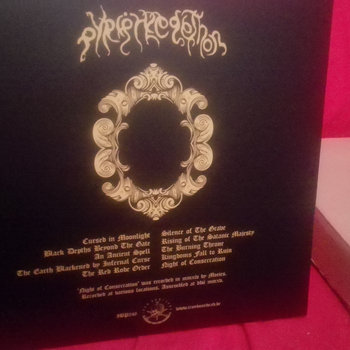 One of the few de Jong releases that might be described as "fun," Night of Consecration is supremely listenable and so far-afield from the rest of his discography that some listeners describe it as "poppy." The vocals are classic de Jong, but it's the guitar work that's so striking. He said this particular release was inspired by first-wave black metal, and the Venom-style riffs make that much clear. There's even a palpable New Wave of British Heavy Metal flair to some of these tracks, like Iron Maiden in the seventh circle of hell.
Deep Cuts
Merch for this release:
Cassette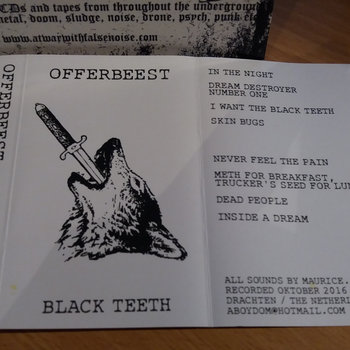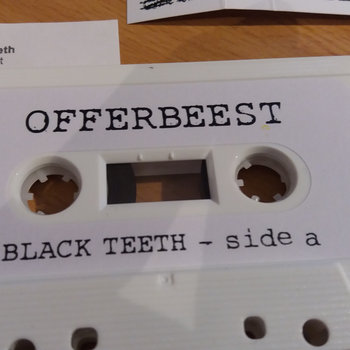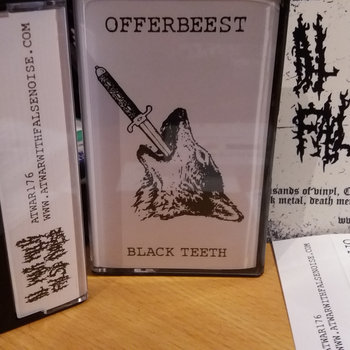 In a catalog full of outliers, Offerbeest is perhaps de Jong's most esoteric project. Prior to Offerbeest, de Jong released his droniest work under the name Aderlating. Primarily composed on computers, Aderlating offered some of de Jong's most challenging listens, with lengthy tracks full of unsettling feedback. Offerbeest is his attempt to do the same thing with analogue equipment, and Black Teeth is perhaps de Jong's noisiest release as a result. The analogue synth pulses and pedal work make for a claustrophobic and intimate listen. Thematically, it's the closest he's come to straight power electronics, with tracks like "meth for breakfast, trucker's seed for lunch" and "i want the black teeth" sounding straight off a Whitehouse record. Not for the faint of heart, Black Teeth is Mories at his most stripped-down and terrifying.
The album that started it all, Nihilistic Cosmic Concept shows Mories in the earliest stages of solidifying the themes that would become his trademarks. It's his most outwardly electronic record, with honest-to-god breakbeats colliding with complex black metal riffage and dialogue samples—imagine Venetian Snares mixed with Portal. According to de Jong, the tracks were recorded variously both at home and in-studio. It's not the most even listen, but is a fascinating and supremely enjoyable artifact of the sonic tyrant in his early days.