LISTS
Sampling Pigs & Beating on Horse Bones: The Career of Matthew Herbert
By Andy Thomas · May 22, 2023
In the late 1990s, Matthew Herbert was encamped in his studio with an MPC full of samples. These weren't drum breaks from old James Brown 45s or bass riffs from dusty old Blue Note albums, though. Utilizing everything from the sound of rusting hair and cracking knuckles to blood swimming through organs, Herbert's 2001 album Bodily Functions was as far from the era's dance music clichés as you could get.
Three years before, Herbert had recorded Around the House, which was constructed from samples of clattering kitchen utensils, washing machines, and swishing toothbrushes. Whether it's his mutations of house and jazz as Herbert and Doctor Rockit or his Avant-garde reconstructions of techno as Wishmountain and Radioboy, Matthew Herbert has become one of the most exploratory producers to emerge from the post-Acid-House scene of the 1990s.
And he hasn't slowed down. Herbert's recent musical experiments found him ripping out newspaper headlines during the Iraq War and feeding them through his sampler on There's Me, and There's You; exploring the industrialized food industry on Plat Du Jour; and documenting the 20-week life of One Pig to acknowledge the realities of what it means to be a carnivore.
Merch for this release:
2 x Vinyl LP, Compact Disc (CD)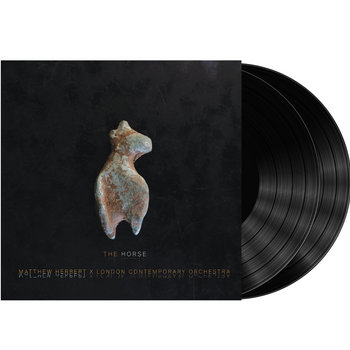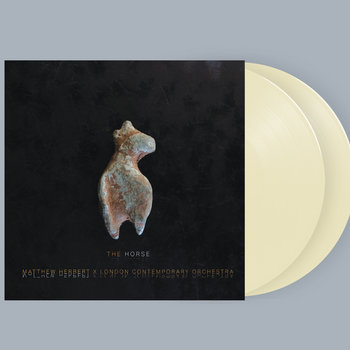 "The biggest revolution in my time is that music can be made out of anything," Herbert says from his home in the coastal town of Whitstable in South East England. "We are in a new period of musical history where you can use the sound of a football crowd, the victims of modern slavery on a Thai fishing trawler, or a brick to make music. So that creates such a philosophical shattering of what music has been all these years that I feel I have a responsibility to take that seriously."
A regular collaborator with classical musicians, Herbert's first album with the London Contemporary Orchestra will be released this spring. Titled The Horse, the record uses the animal's skeleton as instruments—from a thigh bone flute made by instrument maker Henry Dragg and played by Shabaka Hutchings, to small tail bones played by the LCO—while looping sounds samples a horse over the course of its life. It is Herbert's most ambitious project to date.
"For this record, I had this idea that I wanted to do a piece for orchestra about rhythm and to base it on an animal skeleton," says Herbert. "So I started to shop around on eBay and two days later I bought the horse skeleton and I found myself with it packed into boxes in the corner of my studio."
Herbert slowly began realizing the potential of this acquisition. "It came to me that some of the first instruments were made of bone," he says. "So I started by getting Henry Dragg to make flutes from its legs." Other instrument makers were brought in as the album went on, including Sam Underwood, Graham Dunning, Lee Patterson, and regular collaborator Hugh Jones (aka Crewdson) who also runs Herbert's label Accidental Records.
Along with the bone flutes, the album also includes bows crafted from ribs and horsehair, lyres made from pelvic bones with gut strings, and mechanical drums constructed from horse skin. "It was really great to hear the musicians explore and try different techniques of playing," says Herbert. "We all explored by doing rather than thinking about it. And some of the things that came out were extraordinary." Handing the bone flutes to members of the orchestra, Herbert asked them to imagine they were the first humans to ever play the instruments. "They created this incredible noise. And of course, if you were the first musician to ever play a bone flute, you would have heard that as a connection to the gods or something scary in its intensity," he says.
Merch for this release:
2 x Vinyl LP, Compact Disc (CD)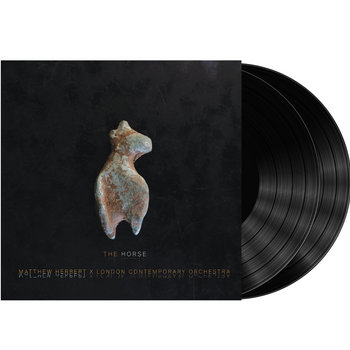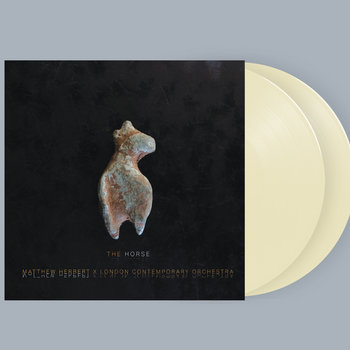 Like many of Herbert's collaborative projects The Horse is built around the fusion of the acoustic and the electronic, with sampling and live instrumentation (including the LCO and Shabaka alongside trombonist Theon Cross, Polar Bear's Seb Rochford and fellow drummer Edward Wakili-Hick from Kokoroko) creating an ever-evolving circular composition.
Whether through the "impulse responses" of recordings in front of Palaeolithic cave paintings of horses, or samples of the crowd at Epsom racecourse where suffragette Emily Davison was killed in 1913, the project examines the animal's role in history. "In the uncovering of all the layers, this record has really felt like an archaeological dig," says Herbert. "To begin with, I knew nothing about this specific animal, apart from that it was a racehorse and it was female. But it escalated very quickly from an impulse buy on eBay."
As with all of Herbert's work, the musical, social, historical, and political are intrinsically linked. "I have never wanted to make a shopping-mall-type record, where everything is in thrown in and there is no context," he says. "I like to create things from the ground up so each of the steps and components have as much integrity as the others."
After talking through the concepts and creative process of The Horse Matthew reflected on his life in music through some key records available on Bandcamp.
Merch for this release:
Vinyl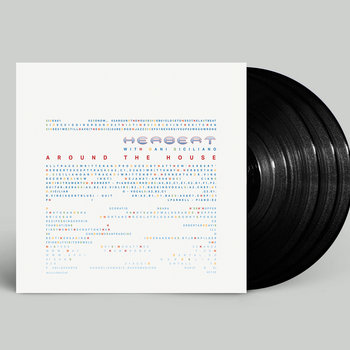 "When I first started making music I had been listening to dance records and going out to clubs for five or six years, and I had become really interested in finding new sounds that weren't replicating old forms," says Herbert. "When the sampler came along, it was a complete gift for someone like me, because I could sample whatever was lying around—whether it was a shoe or a pencil or a washing machine. And I would sound like nobody else."  Suddenly anything was possible, and out of this evolution came Around the House. "It was just looking at what was there around me. And that was for two reasons. One: My imagination hadn't really grasped what was possible with this shift in music; and secondly, we didn't have the technology to leave the home studio."
Merch for this release:
Vinyl, Compact Disc (CD)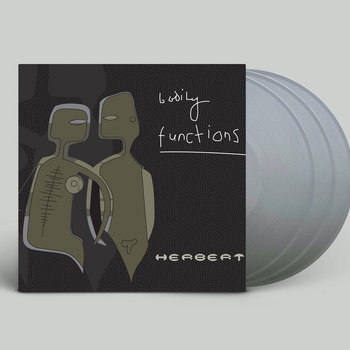 While the use of sampling on Bodily Functions was anything but traditional, the album was one of Herbert's more conventional recordings of the era. "I guess the biggest shift with this album was wanting to do something with vocals and acoustic instruments by moving away from drum machines and the computer to make it more human," says Herbert. "At this point, I also started to get really interested in storytelling. For example, there is a track called 'Addiction' which was based on this mouse that got into my studio and was stuck in the rubbish bin. I recorded it, and it became this idea about a living thing being stuck in a wheel of addiction. Then I used wine bottles from a recycling center to make the beats. I really like the capacity to build stories and themes around the music."
Drawing on his formative years as a 14-year-old playing in a 25-piece Glenn Miller-style group, the Matthew Herbert Big Band debuted at Montreux Jazz Festival in a show curated by Gilles Peterson. Taking the big band format away from its somewhat staid and stuffy reputation, the live shows opened with Herbert sampling and looping ripped-up reports from the right-wing pages of the Daily Mail. "I come from a family of pacifists and was always political, but it was only when I had properly grasped the storytelling potential of music that I felt freer to express myself through sound," says Herbert. "Some people think my political position is something imposed on the music, but actually it's the whole reason I make music. I've always wanted to change the world." Recorded at Abbey Road Studios in 2002 with arranger Pete Wraight and a 20-piece big band, Goodbye Swingtime condensed the live show into an album that could easily be filed next to Moondog.
Since 2005, Matthew Herbert's work has been recorded under the principles of his Personal Contract For The Manifestation of Mistakes (PCOM). This essentially challenges him to strive for originality with clauses such as, 'The sampling of other people's music is strictly forbidden.' One of the first recordings written strictly to these principles was Plat Du Jour, a fierce examination of the global industrial food industry. "I think it's incredibly dangerous as humans when we are separated from the consequences of our actions and don't understand the implications of what we consume," says Herbert. "An example of that would be palm oil. You might feel strongly about the destruction of the Amazon rainforest but not know that the biscuit you have just eaten uses it. So my responsibility is to make audible parts of the system that are actively working to destroy us. It's the status quo that is killing us."
Matthew Herbert
One Pig
"The whole point of One Pig was that I wanted to make a record about a life," says Herbert. "I found it a really compelling idea that we could record the life cycle of this farm animal from it being born to it dying." Not only a sonically interesting album The Pig also raised questions about our connection to these beautiful but often mistreated animals. "Of course, when you start to do a project like this, you inherit all the other interesting stories about the grim way we treat animals in the food system," says Herbert.
Merch for this release:
Vinyl LP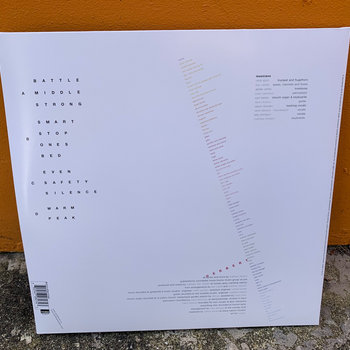 In 2015 Matthew Herbert returned to his dance music roots with the album The Shakes. It was a connection that has never left him even when exploring the most conceptual of projects. "I really value the democracy of dance music socially, politically, and musically," says Herbert, who continues to seek inspiration as a DJ. "The political gesture of dancing alongside people from different classes, faiths, and skin colors, where everyone is welcome, is more important than ever." While The Shakes was aimed squarely at the dance floor, its source material was as innovative as ever, with samples taken from the sounds of used bullets to protest marches.
"The nude has been a primary form of expression for visual art for centuries. However, there has never been a musical nude in its purest form." So began the Accidental Records label blurb for Herbert's 2016 album. The everyday noises of the body—from "sleeping" to "shitting"—are made strangely captivating through Herbert's sonic manipulations. "One of the things about making work is it's not really clear until you've done what it's about," he says. "I'm now 30 albums in, and I can look back and see some patterns. And I think the body and physical self is one of those recurring things, whether that is Bodily Functions or the skeleton of a horse on this new LP."