LISTS
A Guide to the Visionary Psychedelia of Masaki Batoh
By Noah Berlatsky · August 03, 2018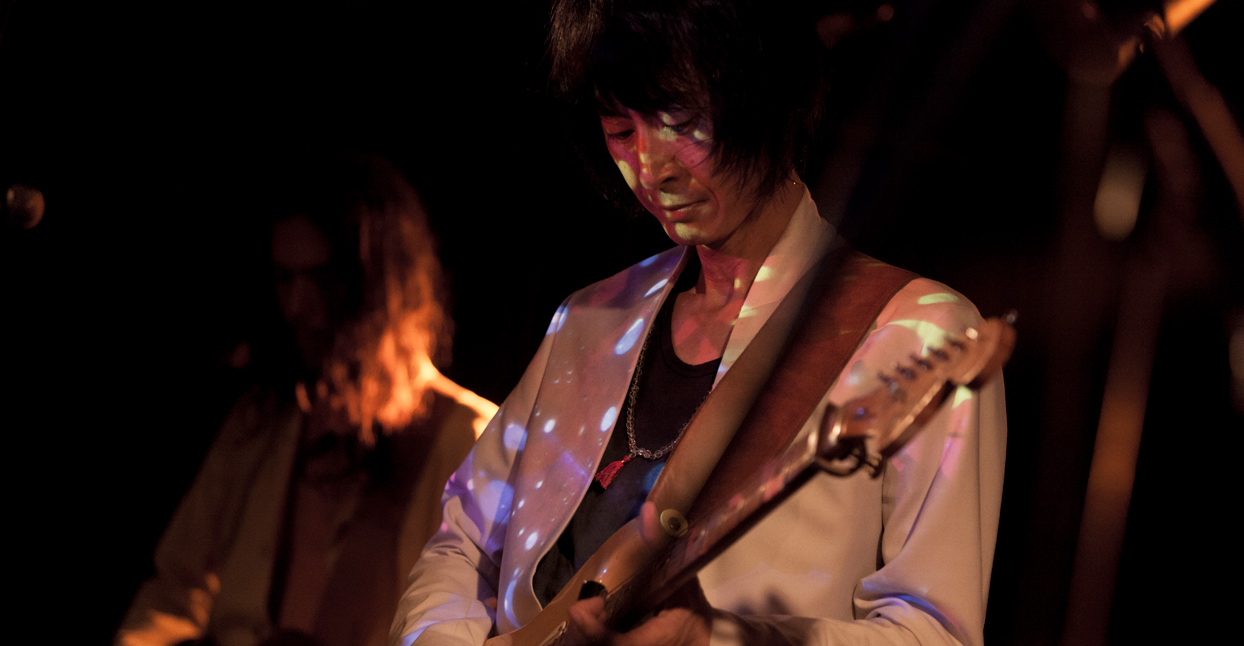 Folk music and psychedelic noise have been cross-pollinating since legends like John Fahey and Sandy Bull started experimenting with unconventional tunings and unique recording methods in the early '60s. In the last three decades, though, few musicians have mixed the genres together with the verve and vision of Japan's Masaki Batoh, founder of the psychedelic collective Ghost.
Batoh attended private school in Kyoto, where he listened to recordings of psychedelic Japanese rock groups like the Flower Travellin' Band and Western performers like the Velvet Underground and Can. He began playing guitar when he was 19 while attending university in Tokyo. It was there he became fascinated with the acoustic style of British folk musicians like Bert Jansch, John Renbourn, and, especially, Martin Carthy.
He also connected with other musicians—most notably Michio Kurihara, a remarkable electric guitarist. In 1984, Batoh founded Ghost, which also featured Taishi Takizawa (who would remain in the band for all of their recordings), keyboardist Kazuo Ogino, and a rotating cast of other performers (Kurihara would join in the mid '90s). For years, the band lived and worked together, sometimes squatting in temples and subway stations. They focused on exploratory, ecstatic live performances. Their debut self-titled album was released in 1990; it released in 1997 in the U.S. on Drag City, inaugurating a long-term relationship with Batoh and the label.
Fiercely improvisational and determinedly tripped out, Ghost's sound is unique, almost a subgenre unto itself. But Batoh's own music is more varied and more wide-ranging than even his work with his seminal band suggests.
Tom Rapp of Pearls Before Swine was one of Batoh's earliest and most important influences. In an interview with Bomb magazine, Batoh says that Rapp replaced his third string with a second string gauge so that "it sounded like a beautiful bell rather than a guitar." On this 1997 track from the Rapp tribute album, For the Dead in Space, you can hear that lush tone in Batoh's own fluid playing. The arrangement is stripped down from Rapp's original, the psychedelic effects kept to the beginning. At the abrupt, broken end, it sounds as if the song's verdant field was instantaneously collected up by an alien tractor beam and shot into space.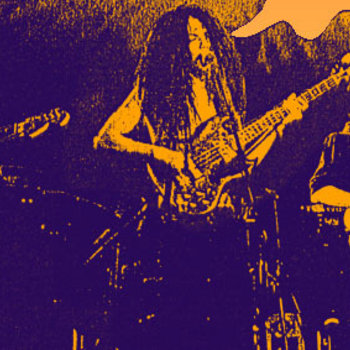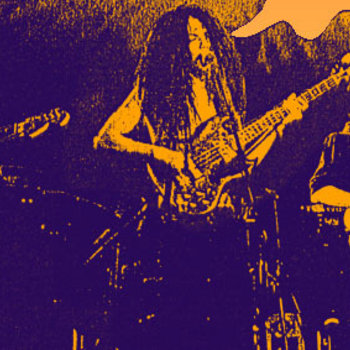 Merch for this release:
Compact Disc (CD)
Batoh played guitar in this band from the early '90s, whose work was more straightforward than Ghost's. This live set, released in 1997 by the Now Sound, is a blast of fuzzed-out churning psychedelia that harks back to groovy hippie-era stalwarts like Blue Cheer. The lo-fi recording quality fits the ambience nicely. "White Lightnin' Boogie" is a more coherent tapestry, while "Last Cosmic People Still Dreaming" drifts into cross-eyed bliss. Sweet & Honey bandleader Junichi Yamamoto would join Ghost beginning with their 1996 album Lama Rabi Rabi.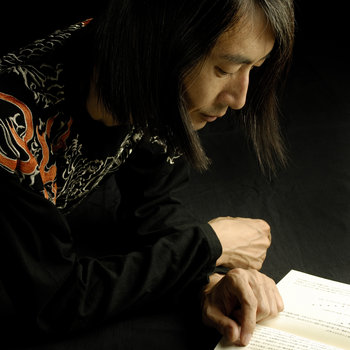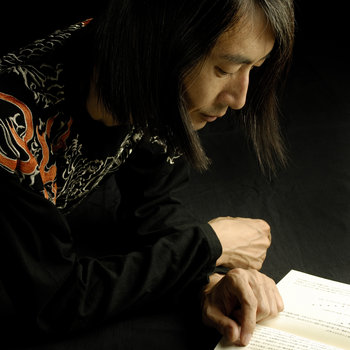 Merch for this release:
Vinyl LP, Compact Disc (CD)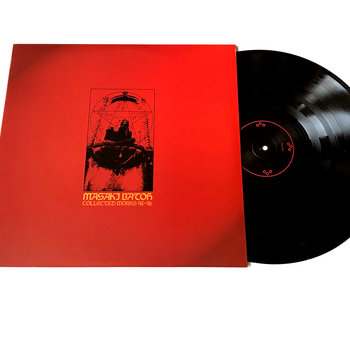 This album collects tracks from two Masaki Batoh solo releases. A Ghost From The Darkened Sea is an acoustic, atmospheric take on freak folk, channeling the eerie prettiness of Syd Barrett or Nick Drake. "Yoo Doo Right" is a Can cover, translating the drive of krautrock into acoustic strum and guttural muttering. "World of Pain" is even better—the fairly pedestrian Cream rocker becomes, in Batoh's fingers, a gothic fairy tale, with the bodies of the forsaken sprawled upon barren trees. The second album, Kikaokubeshi, is completely different, as Batoh delves into ambient electronica. The title track is nature sounds as recorded by a malfunctioning database, while "Magakami" features a driving rhythm with distant gargling and dying duck noises. The albums coupled together do a fine job of showcasing the wide range of Batoh's unpredictable aesthetic.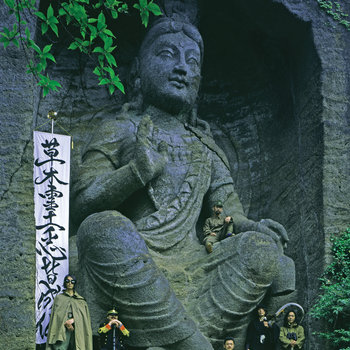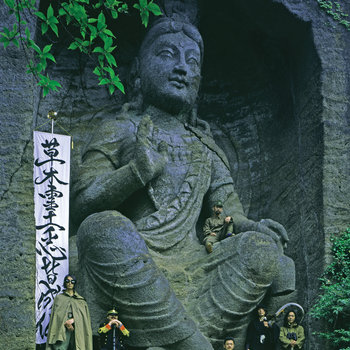 Merch for this release:
Compact Disc (CD)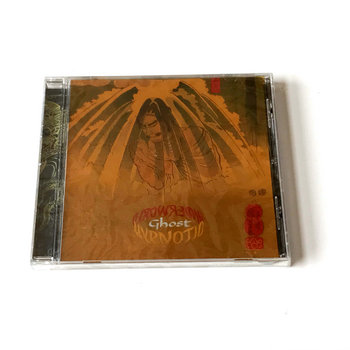 The centerpiece of 2004's Hypnotic Underworld is the 23-minute, four-part title suite, which starts out with a mournful sax drifting over ambient shivers and whistles and moans, and then moves into a sinuous Middle Eastern groove, which in turn disintegrates into jazz squalling. At the end, it launches into a supremely catchy rock jam with electronic flourishes and finishes up with a startling 22-second hardcore drum freakout.  
Merch for this release:
Compact Disc (CD)
2007's In Stormy Nights features "Hemicyclic Anthelion," an 28-minute monster of a track, which shifts from ambient to noise feedback grind and moan and back again, with dissonant jazzy plunking thrown in. "Water Door Yellow Gate" sounds like it could be music for a Star Wars imperial march, if John Williams ever orchestrated for a Funkadelic-esque guitar workout. This is the final Ghost studio album after 30 years, and it's as uncategorizable as all of those that came before.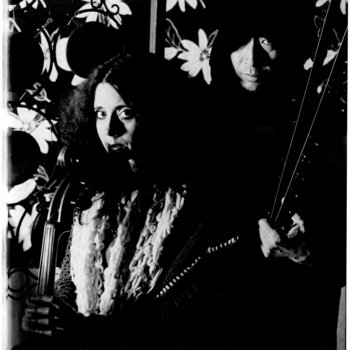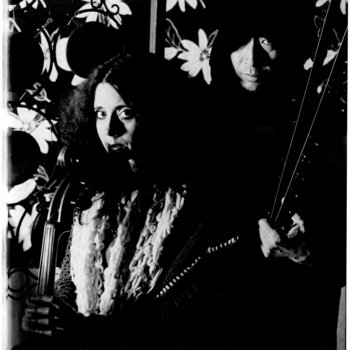 Merch for this release:
Compact Disc (CD), Vinyl LP
Batoh's mellowest project so far has been his first duet album with Swedish-American classically trained cellist Helena Espvall. Though Espvall is also a mercurial performer with roots in improv, their 2008 record sticks to a folk idiom. The two turn in a reverential, hymn-like duet on the Swedish folk song "Uti Var Hage," and offer a incongruously lovely version of Son House's "Death Letter," with Batoh singing the English lyrics. It's a delightfully straightforward oddity in Batoh's catalog; the two collaborated on Overloaded Ark, in 2009.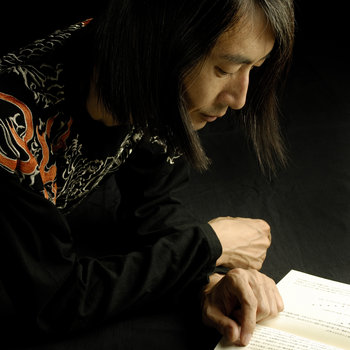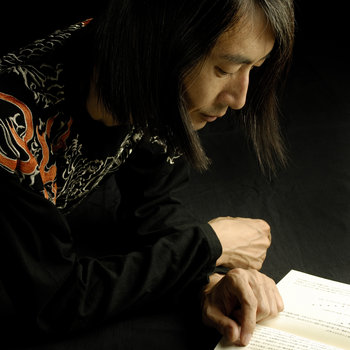 Merch for this release:
Vinyl LP, Compact Disc (CD)
Among his other talents, Batoh is an acupuncturist, and is fascinated with alternative healing methods. He's long been interested in making music via translated brainwaves as a kind of therapeutic biofeedback. He developed a clunky mad scientist-looking device to make his brain dream a noise reality, and two tracks on this album are the result: "Eye Tracking Test," created by translating the brainwaves of a woman looking at various images in sound, and "Aiki No Okami." The first is a series of piercing ambient tones that sound a bit like whale song; the second is noisier hiss and clatter with chanting. Unfortunately, the 2011 Japanese earthquake intervened, and the recording sessions had to be abandoned. The remainder of the album—"Kumano Codex" parts 1 to 5—is a series of quiet, abstract improvisational pieces on traditional Japanese instruments, which serve as an elegy for those who died in the disaster. The album as a whole doesn't exactly gel. The brain tracks and the acoustic tracks sit uneasily together, as if Batoh was searching for the best means to comfort his listeners and himself.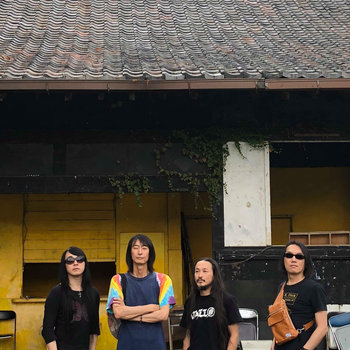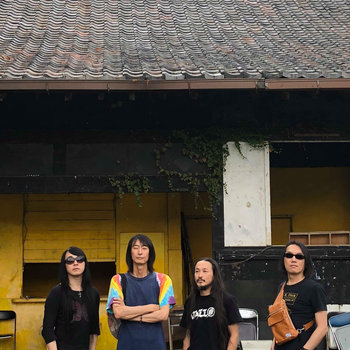 Merch for this release:
Vinyl LP, Compact Disc (CD)
After Ghost officially disbanded in 2014, Batoh quickly created a new band, The Silence. He brought over Ghost's keyboardist Kazuo Ogino, joined by reed player Ryuichi Yoshida, drummer Futoshi Okano, and bass and acoustic guitarist Jan Stigter. Their third (and, so far, final) album, Nine Suns, One Morning leans more towards conventional rock than most of Batoh's oeuvre. The cover of the Rolling Stones' "No Expectations" adds shoegaze-y guitar, but is otherwise quite recognizable, while "Louie Louie" has the raw crunch the ubiquitous rock tune needs. Other modes intrude too, though. The 13-minute final track, "The Shadow," features Yoshida's free jazz blowing before it shifts into a psychedelic ballad with wailing electric guitar.