LISTS
Seven Essential Marc Cary Albums on Bandcamp
By Michael J. West · October 04, 2021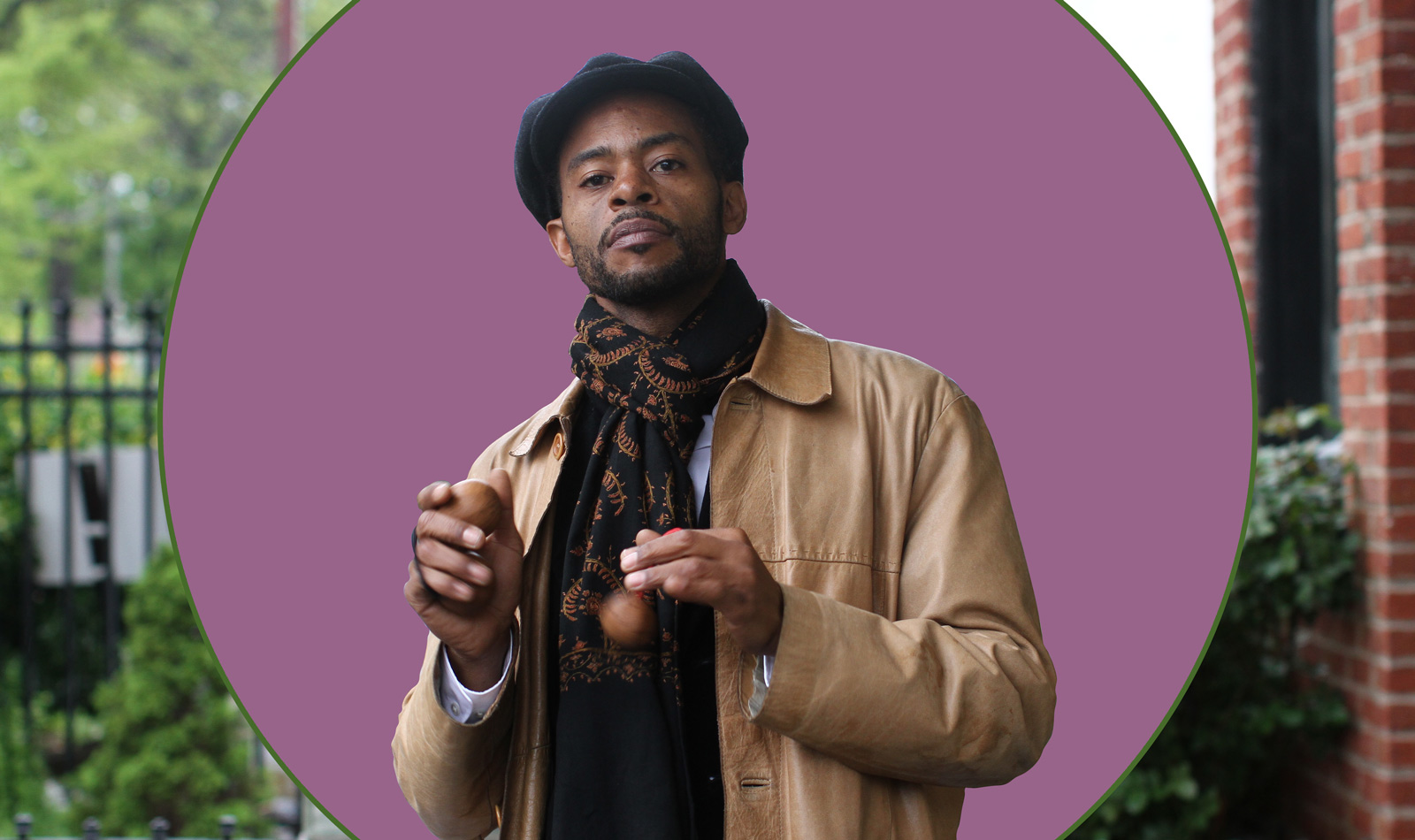 Marc Cary had already built up an impressive discography before 2020. Since then, however, it's grown into an avalanche.
"I've been archiving myself since I can remember having something to record on," the keyboardist says. "I record everything: all the rehearsals, all the performances. I've taken this pandemic time to go back through my archives and pull out some gems. I've had fun releasing the archive."
Not to say that he's putting out everything. Cary, 54, has been deliberate about curating his unissued music, hoping to give listeners "more of the story of me." It adds up to a massive amount of music that stretches back more than 30 years: sideman gigs with Betty Carter, Abraham Burton, and Gary Bartz; leading bands and playing solo; on piano, Fender Rhodes, and synthesizer; doing jazz and otherwise.
Most fans know Cary as a jazz pianist, both tradition-steeped and forward-thinking. However, he's also worked in hip-hop, EDM, world music, and go-go, which, as a Washington, D.C. native, is his first musical love. It's one of the drivers behind his flurry of Bandcamp releases. "I've never been signed to a label that wasn't just focused on, 'You're the jazz musician,'" he says. "Whereas I've got this whole other life. Music is broad enough to involve oneself in anything."
On Bandcamp all of Cary's lives—past, present, future—converge. His label releases reside alongside archaeological treasures, and his various projects, approaches, and experiments all weave into an expansive artistic tapestry. The selections below provide multiple perspectives and potential starting points in navigating Cary's rich body of work.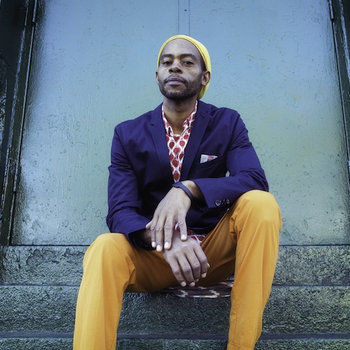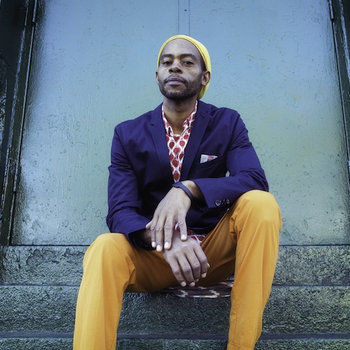 It's legendary singer Carter's gig, but the first eight minutes of this newly released recording belong to the then-22-year-old pianist, who starts with a shrewd chordal line in the McCoy Tyner tradition then yanks it into parts unknown (with bassist Tarus Mateen and drummer Gregory Hutchinson keeping pace). It's all a red carpet for Carter, who upon arrival immediately seizes control—and stamps her throaty imprimatur on "I Love Music," "Every Time We Say Goodbye," and "What A Little Moonlight Can Do," among others. Still, the audience that night in Belgium witnessed the arrival of a major new piano talent.
Cary On, Cary's first official album, featured trumpeter Roy Hargrove and was released in 1994. The similarly titled Cary On – The Prequel, a 1993 session with the same band minus Hargrove (and with Pura Fe replacing Fitzpatrick on vocals), is even better. The late, great Hargrove is missed, but the single-horn front line gives Cary more space to shine. He builds a powerful mystery when he and Blake duo on "A Flower is a Lovesome Thing," and burns in his solo on the hard-swinging "Ready or Not."
Magnificent as he is on piano, electronic keyboards were Cary's starting point as a musician. 1999's Rhodes Ahead has him not only on the titular Fender Rhodes electric piano, but on Moog and Mini-Moog, with drum machines and bassist Tarus Mateen accompanying him. The electronics allow him to take on funkier, busier rhythms that veer closer to techno ("Inside Yourself [You'll Find Love]"). But Cary's improvisational language is still audible in spades, and the new colors let his imagination run wild.
"I grew up at the Folklife Festival," Cary says of the Smithsonian's annual international cultural exposition. "For me, living in D.C. meant hearing music from all over the world." As a mature artist, he wrapped those sounds in the nuances of jazz and go-go and created Indigenous People. As one might guess from the title, Brazilian rhythms and textures are prominent, but the album also has tremendous melodies like "Into Wishing" and driving go-go lines like "Indigenous Groove" that place Captured Live in Brazil among Cary's most fascinating recordings.
The center of the Focus Trio has always been Cary's rhythmic chemistry with drummer/tablaist Sameer Gupta. (The Trio has been through a few bassists.) That chemistry is on full display here for a 2006 live performance. The heat Cary and Gupta generate is undeniable on their co-composed "Elephant's Eye," and stunning on Cary's melodramatic "Self-Preservation." Better still, though, the album is full of arresting Cary compositions like the African-inspired "Long Walk Home," the lustrous "Taiwa," and gorgeous future standard "So Gracefully"—on which Cary lets his Tyner chops fly and at the same time shows remarkable, and graceful originality.
It was D.C.'s go-go sound that first made Cary want to play music, hence it was inevitable that he'd make a go-go album. Blackanomics is truly dyed in the wool, featuring tributes to D.C.'s Mayor Marion Barry and its historically Black neighborhoods. It's even stacked with legends of the scene, like drummer Kenny "Kwick" Gross, timbalist "Go-go Mickey" Freeman, and shouter Donnell Floyd (who sets "It's Right There" ablaze). Over top of some of those signature grooves, however, are gorgeous, jazz-infused tunes like "Blackhouse" and "U Street Lights," plus a searing reggae take on Nina Simone's "Baltimore," the exhausted rage of which is underlined by Cary's organ and Fender Rhodes.
Merch for this release:
2 x Vinyl LP, Compact Disc (CD)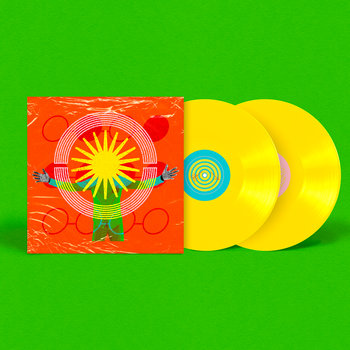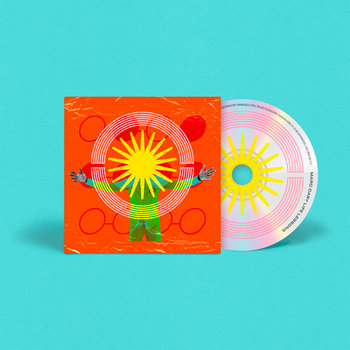 True to its title, Life Lessons is something of a grand summary of Cary's life and career thus far. It includes two tunes by Abbey Lincoln, another of Cary's early mentors (one of which, "And It's Suppose to Be Love," again sports that classic go-go clave); another by Hargrove, his friend and onetime bandmate; lush acoustic ballads ("Learning How to Listen"), electro-funk ("It's Not a Good Day to Die") and Indian raga-inspired tunes ("Phase 2"). At its heart is a new core trio, featuring bassist Dan Chmielinski and drummer Diego Joaquin Ramirez—former students of Cary's at Juilliard—who create a cohesive, sympathetic unit that makes every note of Life Lessons drip with pathos and vibrancy.