LISTS
A Guide to Lungfish, Dischord Records' Most Idiosyncratic Band
By Alex Deller · June 23, 2020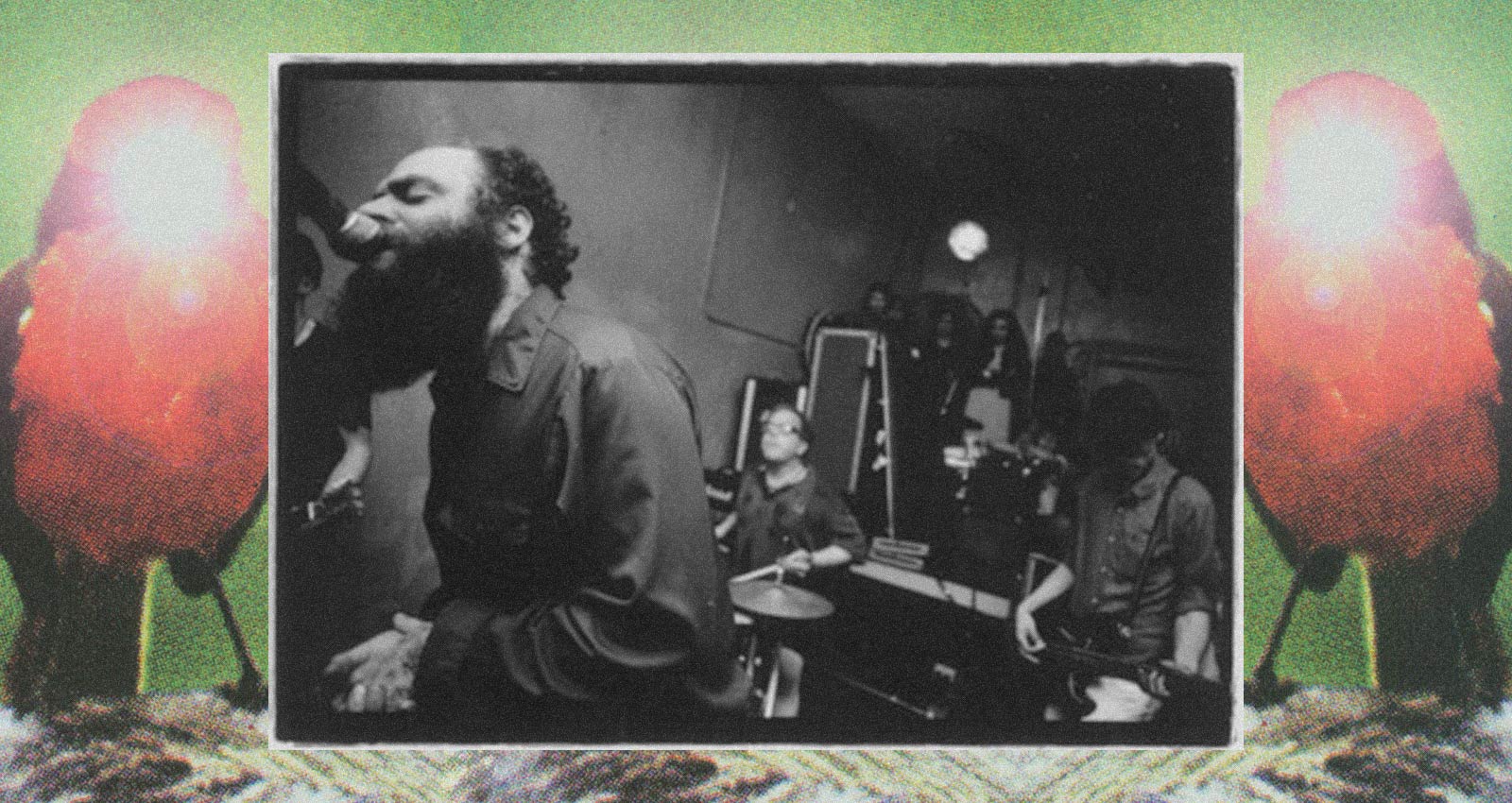 Even now, 15 years since they last recorded a note of music, Baltimore's Lungfish are still rock's rarest commodity: a truly singular entity, instantly recognizable and impossible to fully duplicate. The band's sound, when broken down to its basic components, is incredibly simple—cyclic riffs, near-telepathic rhythmic interplay, and the sung-spoke croaks of charismatic frontman Daniel Higgs. This was not a band intent on breaking musical boundaries or proving that there was something new under the sun. Instead, Lungfish's discography seems more to chronicle a personal, insular quest for meaning and truth that just happened to birth one of modern guitar music's strangest and most compelling bodies of work.
Born from the ashes of patchy, stylistically-restless art punks Reptile House, the band produced eleven cryptic albums (12 if you include the demo cuts of A.C.R. 1999) and a scattering of singles and compilation appearances. Despite inspiring rhapsodic devotion in the likes of Ian MacKaye, who produced most of their work, and praise from Ted Leo, and Joan Jett, the band made little sense to most listeners during their lifespan—at best an odder, lesser-acknowledged cousin to the more digestible likes of Fugazi, Jawbox, and Hoover, though they do have some steady cult adherents.
As is often the way, the band's stock has steadily increased in their absence, and yet they remain both mysterious and misunderstood. As punk trends have waxed and waned Lungfish have variously been dubbed emo, post-hardcore, post-punk and psychedelic, but attempts to wholly bring them beneath one specific banner have been doomed to failure. Similarly, drawing comparisons have appeared simple at first but begin to make less sense the more you begin to dig. After all, how can a band this basic, this allegedly one-note, variously bring to mind AC/DC, The Velvet Underground, Hawkwind, The 13th Floor Elevators, The Fall, Robbie Basho, and Moss Icon?
At heart, Lungfish remain essentially Lungfish. Beyond the bright, primal, ever-looping guitar work of Asa Osborne that falls part-way between Krautrock mesmerism and Indian raga, the clearest signifier of Lungfish's sheer otherness lies in frontman Higgs—a wry, hyper-literate, myth-building autodidact who calmly picks apart the formalities of science and religion while exploring themes of space, shape, time and Christ, along with the human body and all its colorful, greasy functions.
Perhaps the final paradox for a band so steeped in contradictions is the eternally running gag that the band only has one song. While "Oh, but, what a song!" is the similarly eternal rejoinder, this call and response remains reductive: there's a clear line of progression in terms of both music and outlook, and while every album is capable of being their best and every song capable of being one's favorite, they sure as hell don't make it easy for listeners to recognize that.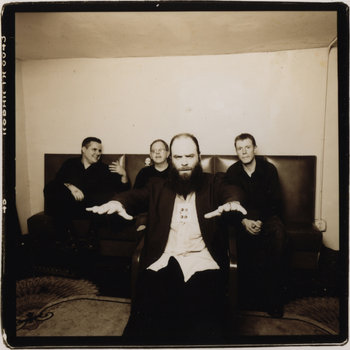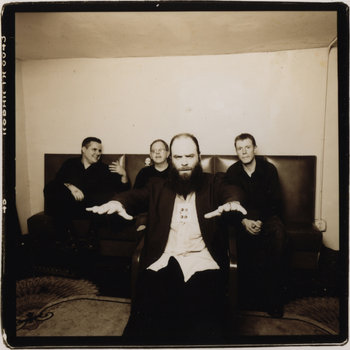 Merch for this release:
Vinyl LP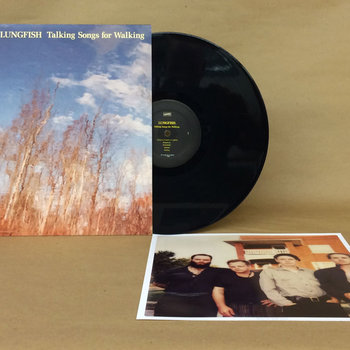 Compiling the band's first two albums, this is paradoxically the best and the worst place to draw a bead on Lungfish: this material is relatively accessible in sound, but barely hints at their later experimentation. Talking Songs For Walking already sees the Lungfish building blocks in full effect: a warm, insistent, repetitive pulse and Higgs's wide-eyed lyricism (see the earnest romanticism of "Put Your Hand In My Hand" and the Haight-Ashbury burnout of "Descender"). Necklace Of Heads, by contrast, is rawer and less honed: it possesses the pushiness of Soulside and the nervousness of early Fugazi, and sees Higgs in full "Rock Singer" mode, particularly on the anthemic "Nothing Is Easy."
Merch for this release:
Vinyl LP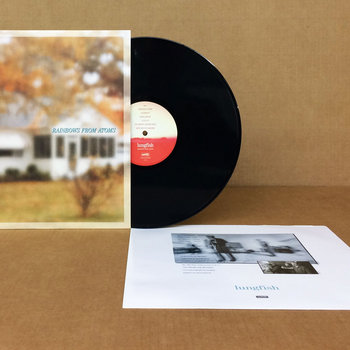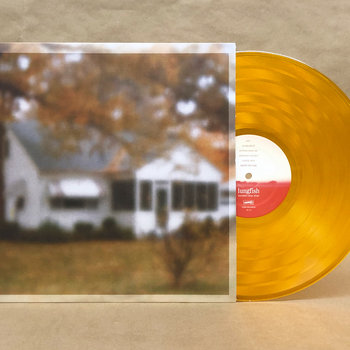 Released a mere year after Talking Songs for Walking, there wasn't much time for Lungfish to grow yet on Rainbows From Atoms. "Open House" feels of a piece with Fugazi; "You Might Ask Me Why" calls on D.C. punk mainstay Alec MacKaye (yes, Ian's brother) for vocal support. Elsewhere, however, things are less moored: "Mother Made Me" carries hints of cracked magical realism, while the loose, lengthy, spoken-word drawl of "Creation Story" echoes the literate post-hardcore of Louisville—even if it's hard to imagine Slint's Brian McMahan matter-of-factly intoning the words "apples happened."
Merch for this release:
Vinyl LP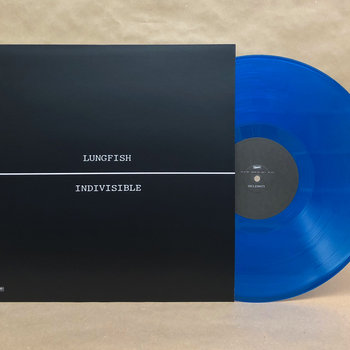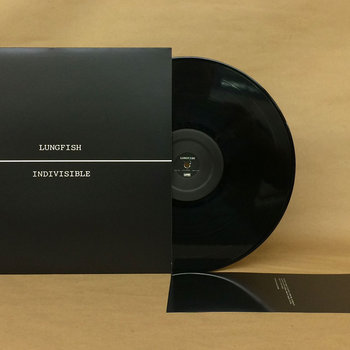 While it was 1996's slightly flat Sound In Time that Lungfish became officially untethered from any other band's sound, it was on Indivisible that it all became whole. Perhaps the quietest and least-appreciated album in the band's back catalog, the stark, minimal cover art and lack of critical shout-outs belie one of the band's finest albums. If the nursery rhyme heave-ho of "Tick Tock" and the aggrieved wail of "Fill The Days" are noisy, insistent, and all-consuming, it's in the comparatively muted, meditative, and alluring nature hymn "Yellow Sun" that the album reaches its creative and emotional high point.
Artificial Horizon saw the beginning of a creative spurt for Lungfish, where each new release pushed at the edges of their sound. Splitting your album equally between instrumental and vocal tracks seemed a quixotic move for a band with such an enigmatic frontman, but Artificial Horizon seems no less whole for it. Nevertheless, it's the Higgs-fronted songs that shine the brightest, from "Ann The Word," a track with disturbing Cronenbergian imagery ("My eyelashes fell out," "I vomited up a blinking eye") that always feels like it's about to fall apart, to the mantric, orgiastic "Love Will Ruin Your Mind." Elsewhere, "Pray For The Living" features guest vocals from Fire Party's Amy Pickering, while "Shed The World" is arguably the band's poppiest and most accessible song—even if it does concern itself with a talking dog.
Merch for this release:
Compact Disc (CD)
For all its experimentation, Artificial Horizon still leaned into the band's more minimalist tendencies. The Unanimous Hour, by contrast, sounds fuller, nearly leaking energy. Guitars crackle at the edges, feedback whines, and Higgs's voice strains and creaks with almost every exhortation. Tracks like "Space Orgy" and "Mated" are heavy, wild, and scintillating, while closer "Hallucinatorium" is a slow, shapeshifting thing that gradually segments itself over the course of eight bewildering minutes.
If The Unanimous Hour saw the band's sound spiral giddily outward, Necrophones saw things concertina back upon themselves. The sound is still heavy and Higgs continues to groan and ululate like some kind of wounded mountain prophet, but the patterns have become quieter and more reflective, occasionally devolving into sing-songs and shanties from a time out of mind. Quieter, more thoughtful cuts like "Blue Sky" and "Hanging Bird" might at first seem at at odds with the regal stomp of "The Words" and "All Day And All Night Long," but repeated listens reveal their commonalities.
Merch for this release:
Compact Disc (CD), Vinyl LP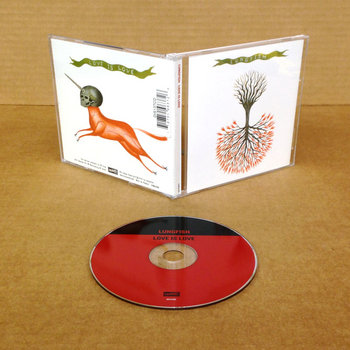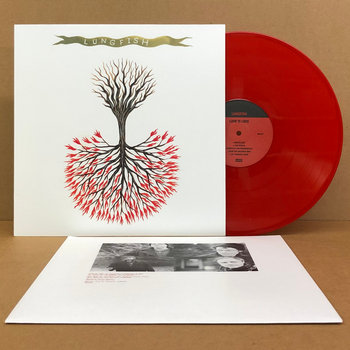 In less steady hands the phrase Love Is Love sounds facile, but for Lungfish it seems like a philosophical distillation arrived at after years of mystic contemplation. This, their perhaps most magnificent release, is austere, instrumentation stripped back to allow Higgs's arcane musings reach their wild-eyed peak. The title track is majestic, loaded with pure, wild, uninhibited joy. On "Lay Yourself Aside," Higgs proclaims "a Christful of empty space" with a mix of pride, sorrow and incredulity On "Hear The Children Sing," he seems to strike upon a point of tragic enlightenment as he croons "Oh, the devil is a flower" over the top of a sweet, shimmering guitar line. This, if you were wondering, is perhaps the best place to start with this odd, mercurial band—at (nearly) the end.