LISTS
A Guide to the Best Lovers Rock on Bandcamp
By Lloyd Bradley · May 19, 2021
As Jamaican reggae was exploding onto the mainstream UK scene in the 1970s, a younger, more omnivorous audience was forging a new genre called "lovers rock." At the time, the children of the Windrush Generation, whose parents emigrated from the Caribbean and African Commonwealth en masse in the 1950s, were teenagers looking to establish themselves in the UK, and wanted to do it to their own soundtrack.
While reggae, through its network of under-the-radar soundsystem dances, had become the music of choice for so many Black youngsters, growing up in Britain in the '60s had exposed them to all manner of other sounds. Motown, Philly soul, and pop music in general—everybody loved the Beatles—were part of their musical environment and were duly reflected in the reggae these kids created for themselves.
Reggae made in Britain at that point veered away from the higher profile Jamaican approach, which modeled itself after Bob Marley's rebel music; steeped in roots 'n' culture 'n' Rastafari. British reggae became a Black pop music, the UK's first, as it absorbed the more melodic aspects of American soul, focused on singing and harmonizing, and centered around young love found, lost, ignored, or precluded. "The songs," explains Janet Kaye, the genre's first mainstream star, "were all about us—falling in love, having our hearts broken—so they appealed so much to us as young kids, growing up and finding our ways in the world."
.
00:10 / 00:58
Lovers rock's first superstar, Janet Kaye remains its best-known artist. Born in London and influenced by the likes of the Supremes, Dusty Springfield, and Deniece Williams, she had ambitions to be a soul singer. Reggae intervened when the UK-based Jamaican artist and producer Alton Edwards gave Janet her debut in the studio: "Once I was doing reggae," she says, "I wanted to do the sort of reggae that took in my other influences."
Quickly a fixture on the underground lovers rock scene, it was inevitable that she would work with its foremost producer, Dennis Bovell, resulting in the genre's first mainstream hit with "Silly Games," which reached number two in the national charts. In order to perform on the BBC's flagship TV show Top Of The Pops, Janet had to ask for the morning off work. Janet still performs, releasing new music to a loyal army of lovers rock fans, old and new.
The definitive Hits Collection is a great illustration of the breadth within lovers rock. As well as the iconic "Silly Games," this collection features "Capricorn Woman," a huge genre hit that illustrates the just how much crossover there was between soul music and lovers rock; the bouncy "The Closer I Get To You" duet with Dennis Brown; the rootsy "Fight Life"; and a very 1970s cover of the rocksteady classic "I'm Still In Love With You."
.
00:10 / 00:58
Produced by Dennis Bovell and featuring members of his bands Matumbi and the Dub Band, this album was a genre classic as much for the rich, layered reggae music as Marie Pierre's agile voice. "Can't Go Through With Life" deftly mixes the horns and keyboard to leave plenty of space for the singing to swoop in and out; "Choose Me," a massive hit at the time, slowly builds the backing as Marie Pierre shows her vocal strength; "Walk Away" immerses itself in the richness of the music; while "Nothing Gained (From Loving You)" shows lovers rock's playful side. Another excellent introduction to the style.
Almost immediately, lovers rock became Black teenagers' Saturday night hook-up soundtrack, with record sales at independent outlets driven entirely by popularity at sound system dances, regularly reached five figures and often making it to six. The first wave of stars were mostly teenage girls, who were almost indistinguishable from their audience of mostly teenage girls. While lovers rock seemed to be very much by women, about women, for women, male soundsystem operators and club owners loved it because a crowd of women invariably attracted men.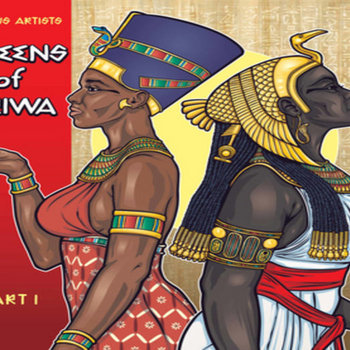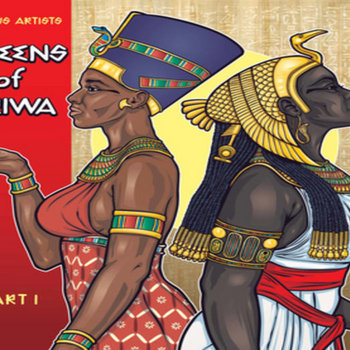 .
00:10 / 00:58
Merch for this release:
Compact Disc (CD), Vinyl LP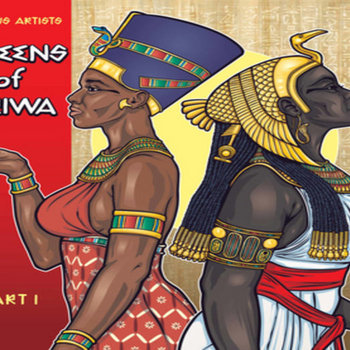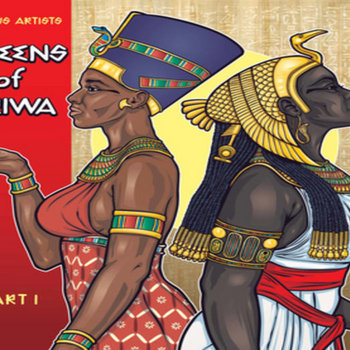 London producer Neil "Mad Professor" Fraser's Ariwa label was key in lovers rock, and this compilation is a who's who of the style's stars, including Caroll Thompson, Sandra Cross, JC Lodge, Nadine Sutherland, and Aisha. In the 1970s, Thompson was a genre superstar and officially the Queen of Lovers Rock. Her 1992 album, The Other Side Of Love, was a late-model entry that subtly updated the style by easing in wider influences without sacrificing any of its roots.
Lovers rock owed its creative independence to the environment in which it developed; away from the machinations of the mainstream music industry, it could respond directly and swiftly to its audience's preferences. It evolved into a far more conventional pop sound, as it was made for a crowd to whom Jamaica and the common man's sufferer culture was a concept rather than a lived experience. Significantly, this Born-In-Britain generation was made up of kids with roots from all over what used to be the Commonwealth—Africa as well as the West Indies—so loyalty to what was considered authentic reggae wasn't a given. It made for a different approach to reggae music.
.
00:10 / 00:58
Dennis Bovell, born in Barbados, produced Janet Kaye's groundbreaking hit "Silly Games" and, along with Dennis Harris and John Kapaye, was responsible for the iconic Lovers Rock record label which pumped out genre classic after genre classic. As a musician foremost, he understood the need for a new sort of reggae. "As a musician in a band—Matumbi—I wanted to write proper pop songs with verses and choruses, which so much reggae at the time didn't have. I wanted to make the music that would get us on to the weekly chart TV show Top Of The Pops, which is where our audience wanted to see us. They wanted us to show we were as good as that. Lovers rock ticked all the boxes and gave those kids a music that they could be proud of and was always going to be theirs," he says. Lovers rock from Bovell's bands shows how effectively and inventively the dub mix had been incorporated into the genre.
While Lovers rock didn't focus on reggae's protest side, it wasn't that lovers rock artists, producers, and audiences ignored it. During the 1970s and 1980s, inner city unrest, often as a result of police mistreatment of young Black men, led to a series of large-scale riots, and lovers rock was keen to reflect Black solidarity and pride. The desire for social commentary led to the very popular sub-genre, conscious lovers, which expressed the roots 'n' culture sentiments, but from a UK perspective and in a suitably melodic form.
.
00:10 / 00:58
London-based reggae producer Mad Professor (aka Neil Fraser) played a big part in moving lovers rock into the '80s with his embrace of evolving studio technology. He also steered the genre towards roots reggae by using lovers rock tempos and arrangements, and opened up the dubwise aspect of the mixes to lean into the percussion and effects. With the addition of Rasta-influenced lyrics, the subgenre "cultural lovers" was created, which was able to mix with more conventional lovers rock without ruining the vibe. These full-length disco mixes are as much about innovative dub technique as they are about the singing. High points are the pleasantly woozy skank "No Hiding Place" by Aquizm and Lee Kelly; the relatively high-stepping "Mr Roots Man" by Rasheda and Lee Kelly; and the crisply rocking "English Girl" by Sister Audrey and Ranking Ann,
.
00:10 / 00:58
Singer Kofi (born Carol Simms) was once in a lovers rock trio called Brown Sugar (one of the others was Soul II Soul's Caron Wheeler) and they created "Black Pride," a song that became an anthem. That track is wonderfully revisited on this solo album by Kofi.
By the end of the 1980s, there wasn't a huge amount of new lovers rock being made. Reggae had moved on and the next generation of Black British teens wanted their own soundtrack. The genre was far from finished though. Since its heyday, the style has proved remarkably versatile. Several tracks every year from singers both veteran and new take on the genre afresh with contemporary production ideas and sounds, while the classics are frequently updated to reach a new audience. Teenagers in love will never go out of fashion.
Ten years ago, a brilliant documentary, The Story of Lovers Rock, gave both old and new manifestations of the music a considerable boost. Lovers rock's most remarkable legacy, however, is that some 40 years later, the original stars regularly tour the UK, selling out mid-sized venues to crowds of, mainly, middle-aged Black women sufficiently devoted to sing along to almost every song.