LISTS
The Journey of Loop's Robert Hampson from Shoegaze to Avant-Garde and Back Again
By Ned Raggett · March 21, 2022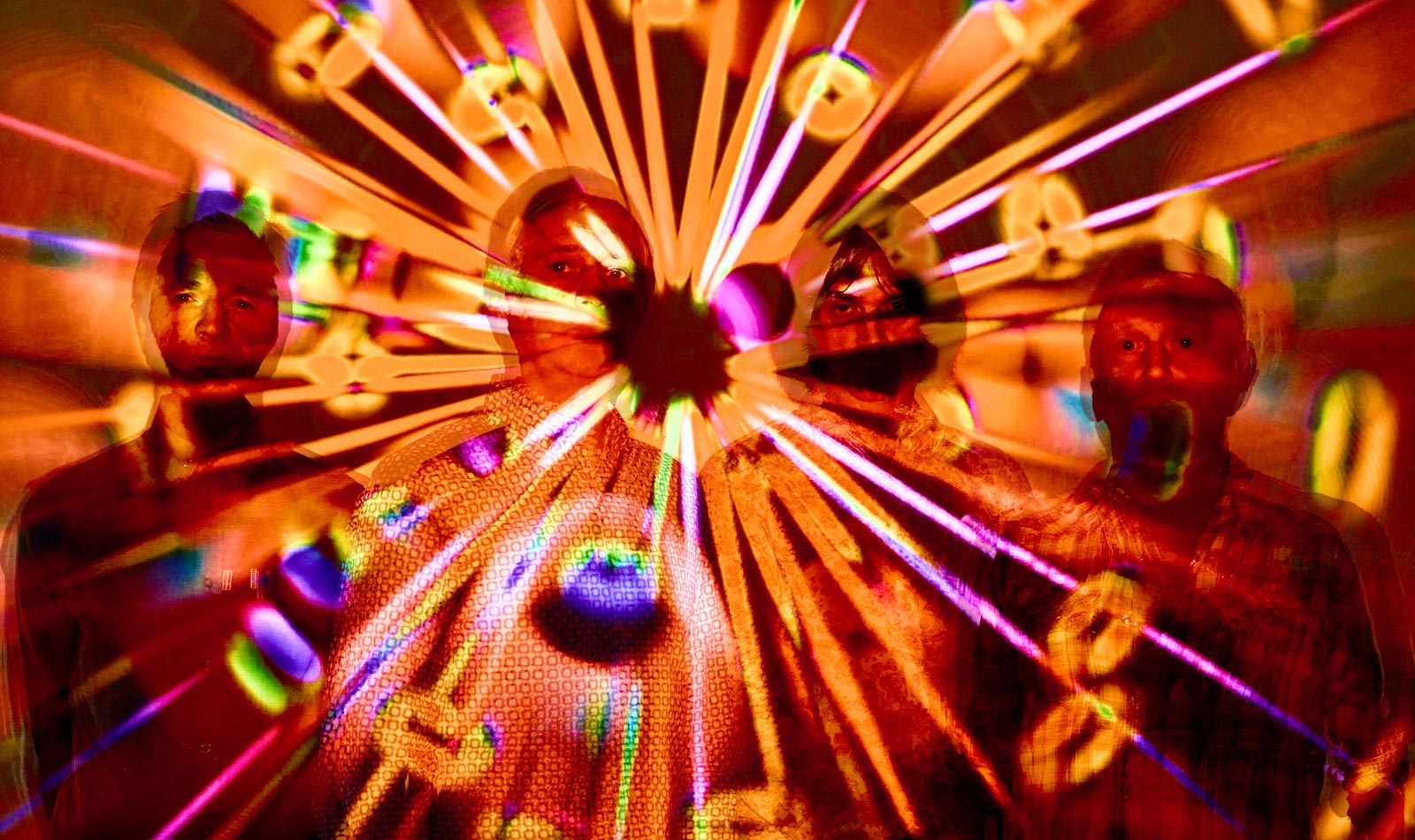 Asked about how he first got interested in music, Robert Hampson tells a story common to many artists. "My mother told me that I was playing records, even when I was like five or six years old," remembers Hampson, who is speaking from his Paris home. "I had an obsession with her record player." 'Obsession' is an appropriate word; in his work with the legendary drone-riff band Loop, Hampson has brought a similar intensity to his work. Famed for striking songs like "Collision," "Head On," "This Is Where You End," and "Straight To Your Heart," Loop, who broke up in 1991, reactivated for some reunion shows in 2013 and '14. By the end of 2014, it had reconstituted in a new lineup, with Hampson the sole continuing member. "I don't think it would've worked if we'd continued working with the lineup as it was," Hampson reflects. "We'd all outgrown each other. I don't think it would've been very successful. We deliberately kept it brief."  Following the 2015 release of the EP Array 1, the group's been silent on the recording front. But in November of last year, they announced Sonancy the first proper Loop's full-length since 1991's A Gilded Eternity.
"I just wanted to make the record I really wanted to make," Hampson says. "But I deliberately made it different to the ideas that I would've had for Array. I wanted it to be much more—I used the word 'aggressive,' but I don't think that's the right word to use. I'm not sure. But it definitely has much more spark to it. It's not as laconic as Loop can be at times."
Part of the album's delay had to do with practical financial matters as well. "I've never really been financially solvent enough to actually be able to pay for a band recording and release," Hampson says. "It's easier for me to work on my own because I have my home equipment. But in a suburban house, you can't get drummers and bass players here playing and everything!"
As Hampson notes, much of his work beyond Loop over the years has been in other realms entirely, working in avant-garde and experimental spaces and with artists whose own experiments with sound come from radically different origin points. For this guide, Hampson discusses a small sampling of the vast amount of work he's done over the years, in both group and collaborative contexts, as well as his own solo efforts.
---
Loop's early work includes Heaven's End and the excellent Fade Out, the latter of which earned them cult fandom in America. But as Hampson says, "I think even early Loop was a little bit more experimental on the singles than it was on the albums." As a result, the compilation The World In Your Eyes makes for a sprawling, excellent starting point. The original 1988 compilation was transformed in 2009 to include nearly every single, compilation, and demo from those early days, including remarkable covers of Can's "Mother Sky" and the Pop Group's mesmerizing post-punk classic "Thief of Fire."
"The post-punk scene for me really opened my eyes to experimental music," Hampson recalls. "I'd never really experienced anything like that before until I started listening to bands like Cabaret Voltaire or Throbbing Gristle. In my earlier days pre-Loop I was, for want of a better word, making much more experimental music. I used to have an old boombox that had microphone inputs, so I would take stuff from there then bounce it back onto the four-track. I guess [as far as] what people recognize me for as Loop, that edge was always there, and I never really denied it."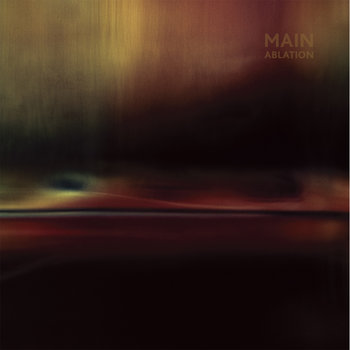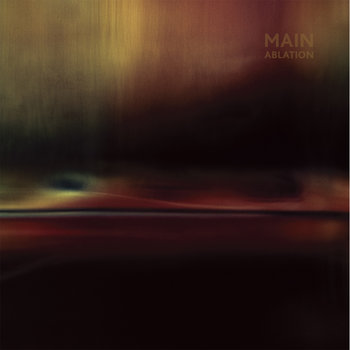 Merch for this release:
Compact Disc (CD)
Following the conclusion of Loop's initial existence in 1991, Hampson forged ahead with his fellow guitarist in the group, Scott Dawson, minting a new, intriguingly extreme outfit called Main. Main was initially centered around further deconstruction and experimentation with guitars into realms of dark, cryptic ambiance. "When I was still working with Scott, we were getting far more into musique concrete," Hampson says. "We were very much into the drone-based stuff, but also to try and abstract the guitar and do different things. Obviously, people have been doing that before, people like Keith Rowe from AMM."
By the time Dawson left Main in 1996, Hampson had moved far beyond his original instrument. "[I'd] got rid of all the implications that the guitar contains and makes," he says. "I think I pushed it as far as I possibly could. With technology then, I was still working with multitrack tapes and tape machines and everything." Much of Main's most celebrated work from the '90s, released on Beggars Banquet, is currently unavailable on Bandcamp, but irregular work from later years can be found, including the striking Ablation, released in 2013 on Editions Mego with the assistance of composer Stephan Mathieu on keyboards.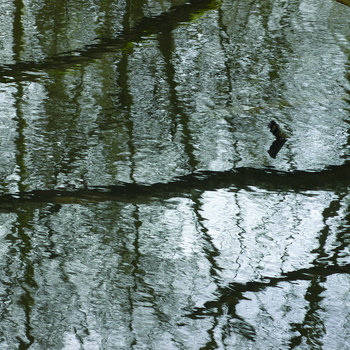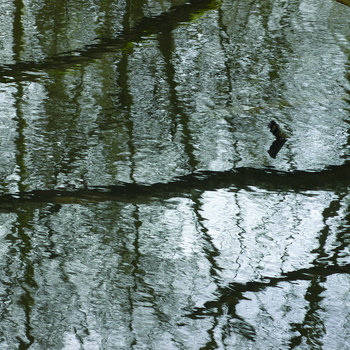 Hampson has regularly collaborated with other acts over the decades. One of his earliest partnerships was with the band Godflesh, with whom Loop had released a split single, and who Hampson joined for their monumentally crushing 1992 album Pure. In 2021, he partnered with Dead Voices on Air for two tracks in the latter's 20th Anniversary Series of singles. In 1995, he formed the one-off duo Indicate with another noted experimentalist, Jim O'Rourke. Their album Whelm was released on the famed UK label Touch, and the murmuring, tactile feeling of the album perfectly suited the label's aesthetic.
"Jim was kind of the enfant terrible of the improv world at that time," Hampson remembers. "He blew in from Chicago, and it was quite interesting to do something with him. Because even though I understood that world, I wasn't firmly planted in it. But I had great admiration for people like Eddie Prévost and AMM, Cornelius Cardew. I haven't listened to it since the day we finished it. I can't even really remember what it sounds like, to be brutally honest!"
Henri Pousseur with Robert Hampson/Main, Philip Jeck, Markus Popp/Oval
Four Parabolic Mixes
Following a few initial efforts, like his contribution to 1996's Deleuze Unit concert series in London, Hampson began becoming more involved in experimental music in general. This largely stemmed from a connection with the famed GRM institute in Paris, ground zero for musique concrete and other forms of avant-garde music. "To get an email from them inviting me to go and play in Paris was just like—wow, that just utterly blew my mind," Hampson says. "I just felt like, was I worthy of being there working with people, being on the same bills, as Bernard Parmegiani or François Bayle and people like that?"
His first, well-received GRM experience led to further work in the field of diffusing music—"the acousmatic sounds of using multiple speakers all around the room," as Hampson explains—and an invitation to a concert in Belgium to work with Henri Pousseur, a long-established veteran in the field. The concert featured Pousseur and the other guests doing live mixes based on Pousseur's landmark release Eight Parabolic Studies. "Afterwards," Hampson continues, "he was highly complimentary of what I'd done. I'm not slapping myself on my back, but Guy-Marc [Hinant, Sub Rosa label head] had said that my performance was Henri's favorite, because I think I'd used a very traditional sense of diffusion, the way the music was moving around the auditorium. We got along famously. [Pousseur] was such a beautiful man."
Hampson's affiliation with GRM led to a variety of commissions for various experimental and diffused music compositions, exploring his work with sonic treatments of musical and non-musical sources. "In France, you would have these fantastic series of concerts by the likes of the GRM or the Ircam and various other institutions, which were free to the public," Hampson describes. "Five or six different composers would have a commissioned piece that they'd been working on for a few months beforehand. They would receive their international debut diffused through the Acousmonium, which was the speaker system of the GRM. Always sounded amazing."
A number of his commissions have been released over the past decade by Editions Mego, founded by Peter Rehberg, who passed away in 2021. "[Rehberg's passing] obviously left a lot of us brokenhearted," Hampson says, "because we were all very close to him. I can't say too much 'cause I might get upset." Among the Hampson collections that form Rehberg's legacy is Répercussions, which brings together three equally striking pieces: a GRM commission for a Greek festival in 2011, a commission for a performance at the planetarium in Poitiers, France, and a studio piece originally for a vinyl single, drawing on the work of John Cale for inspiration.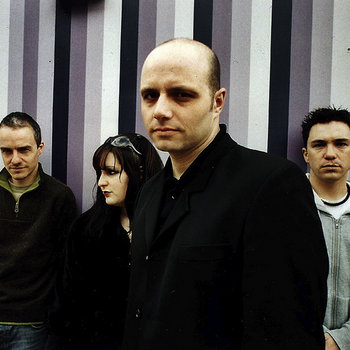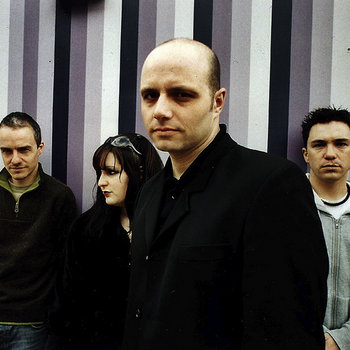 Merch for this release:
Vinyl
Along with his various appearances on compilations such as Your Victorian Breasts and European Sound Delta, one aspect of Hampson's work that hasn't received as much attention has been his regular commissions for remixes by various artists in various genres, examples of which can be found all over Bandcamp, including releases by O Yuki Conjugate, Spectres, The Luxembourg Signal, and Mugstar. One of the most notable—and on the face of it, surprising—was his lengthy rework of a song by Trembling Blue Stars, the band founded by Bobby Wratten after the end of his famed indie pop group the Field Mice. But though the Field Mice and Loop seem to be sonic polar opposites, Hampson explains that he and Wratten have much stronger connections than might be guessed.
"In those early days of Loop, when we were still playing venues above bars and stuff, there was always places like the infamous Black Horse and the Enterprise and places like that. I think Bobby and his partner Beth were at a performance of mine. They introduced themselves and we became fast friends because Bobby is from the same part of southeast London that I'm from: Croydon. He's got a very expansive knowledge of music and he's a great fan, he loves a lot of experimental music. So it always helps when you have someone who's very broad-minded that you can just say, 'Well, I just want to go down that route. Let me play with it for a little while.'"
Merch for this release:
Compact Disc (CD), Vinyl LP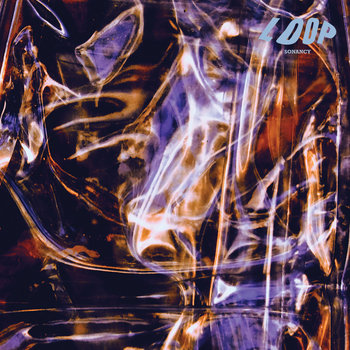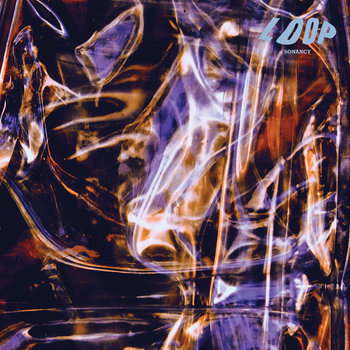 The title of Loop's new album derives from a Latin word meaning 'to make noise,' which seems as apt a description of Hampson's overall process as any. The album builds on Array 1's return to guitar feedback without simply repeating it, as well as showcasing Hampson's now older voice still employing a compelling style of distanced singing. ""I'd still like to try and maybe go back to the Array series, to perhaps do the second two EPs as originally planned, which were a lot more drawn-out experimental tracks," Hampson says. "But to do that for Sonancy, it would've been like a five-album box set, and I didn't want to be the Grateful Dead!"
COVID-19's impact and the resulting UK lockdowns proved to be a complication for Sonancy's creation, with Hampson saying ultimately he recorded much of the material at home before bringing it to Bristol to finish with the rest of the band. "In a way, it was a very perfect way of working, because it led to being able to put things under a microscope," Hampson says. "I didn't want to have a session as in maybe what we had done with Array, which we had done much more live. I wanted to leave everything open enough to be able to change things, just to try and give it a different edge and a different flavor, not just relying on a certain set of fuzz pedals or generic equipment that we're used to working with."