LISTS
A Guide to the Continuously Experimental Discography of LITE
By Collin Smith · November 23, 2021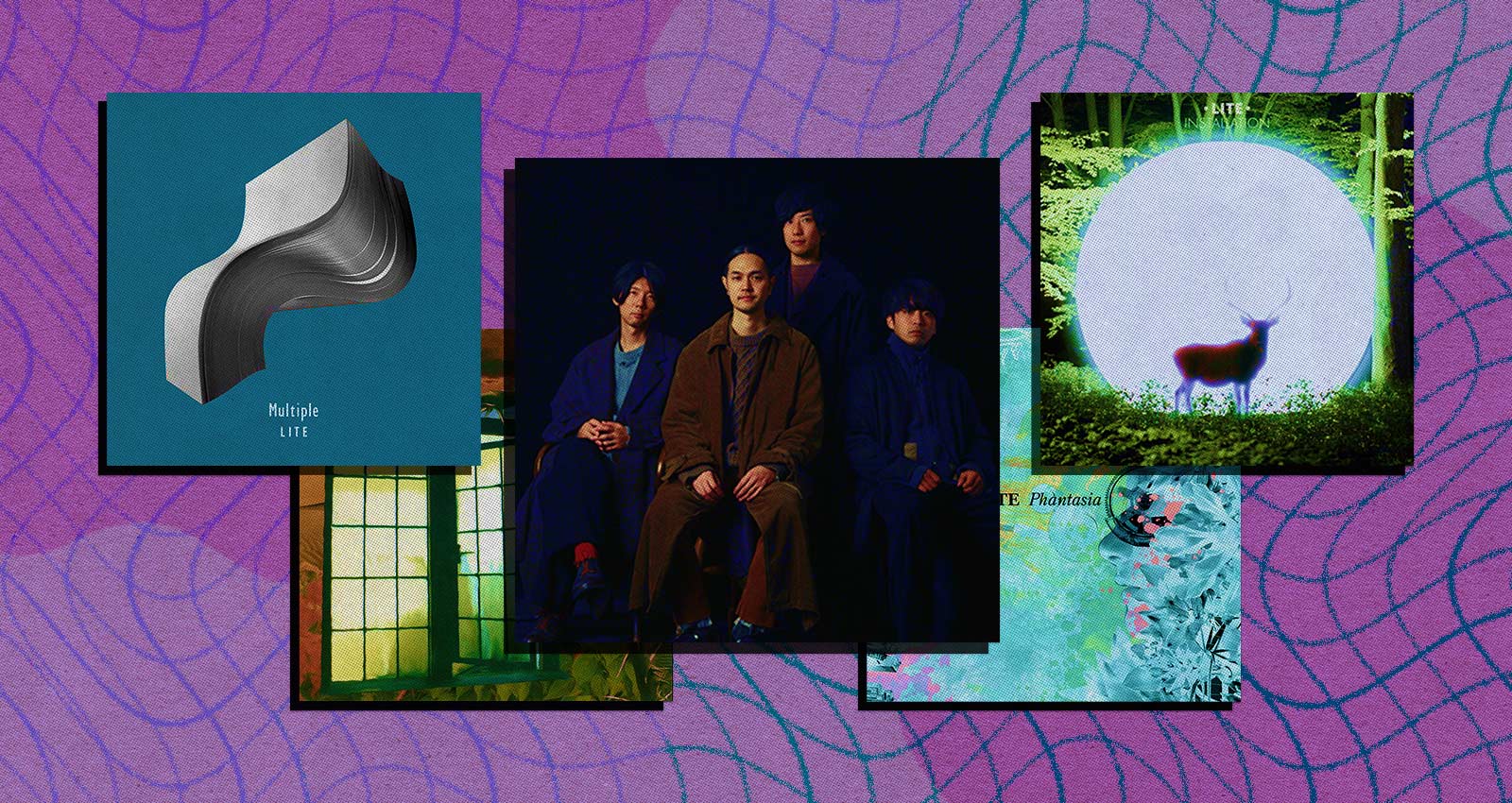 Stuart Moxham, guitarist for the acclaimed post-punk band Young Marble Giants, once used the term "knitting" to describe the delicate interplay between his guitar melodies and those of his bassist (and brother) Philip Moxham. In the 30-odd years since he made that statement, various corners of the rock world have been busy exploring and refining the concept of weaving together disparate guitar lines into a counter-intuitively unified whole. If you were going to point to the rock genre that has best mastered this approach, it would probably be math rock. If you were to point to a band, it could very well be LITE.
If Young Marble Giants were an armchair knitting project, then LITE is a full-scale industrial weaving facility, crafting intertwined guitar-guitar-bass compositions so intricately fine-tuned that keeping track of all the moving parts can be challenging. This effect is emphasized by the fact that their music regularly bucks traditional song structures—including standard time signatures. Since their formation in Tokyo in 2003, they've since established an unassailable position as leading figures in math rock, the '90s-era punk offshoot that elevated metrical complexity to a guiding principle.
This wasn't necessarily intentional. "I don't think LITE is really the most representative of math rock," says LITE leader and co-guitarist Nobuyuki Takeda via email. Fair enough—math rock is a particularly difficult genre to represent anyway, not least because it operates less as a style of music as it does a style of playing. An apocryphal legend holds that the term itself started as a joke by a music journalist, who commented that certain progressively-minded hardcore punk bands were using so many asymmetric time signatures that they (to paraphrase) "must be pretty good at math." (In reality, it was coined by a friend of Chavez guitarist Matt Sweeney.)
That the name stuck probably has less to do with people thinking it was funny and more because it ended up being an apt descriptor for the genre's evolving sound. Gradually, many of the artists experimenting with off-kilter time signatures began parlaying that technicality into other aspects of their songwriting, with guitar riffs and percussive rhythms wound so unnervingly tight that comparisons to the unerring precision of mathematical formulae didn't seem like much of a stretch. However, "math rock" as a genre remains notoriously amorphous, as all a rock band technically needs to fit the label is a habitual aversion to playing in 4/4.
Perhaps better than any band commonly associated with that label, LITE has taken full advantage of the artistic freedom that this loose qualification provides. Each of the band's six full-length albums overlays the guitars-as-knitting concept onto a different stylistic foundation, displaying distinctive versions of LITE filtered through post-rock, metal, synth rock, funk, and even hip-hop. This was entirely intentional. "Continuous evolution has always been the motivation behind LITE," confirms Takeda.
Yet even through this consistent process of re-invention, LITE's music has stayed anchored by a handful of recurring motifs. In addition to this article's opening sartorial metaphor, these include a penchant for angular guitar parts and a hook-driven sensibility that keeps their music eminently compelling in a genre that can easily lose itself in overly-complicated abstraction. As a result, in the midst of all their experimentation, LITE has pulled off the even more impressive achievement of always sounding staunchly like themselves.
But speaking with Takeda, one gets the impression this might not be true forever. "In our next work, we plan to shake [our past sound] off even more and present a new LITE that no one could have imagined," he promises. Whatever this new LITE sounds like, it goes without saying that the band will execute it with the same flawless craftsmanship that's been their hallmark since day one. In the meantime, if you'd like to get acquainted with LITE's past selves, a guide to their full spectrum has been provided below.
filmlets, aka "The Post-Rock Album"
Merch for this release:
Compact Disc (CD), Vinyl LP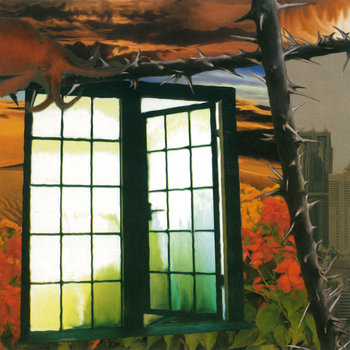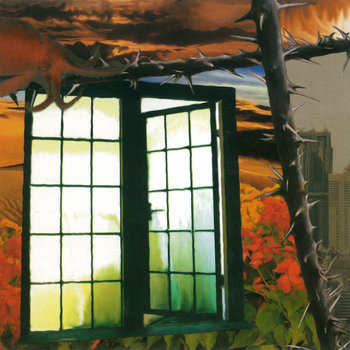 "When we first formed the band, we were very much into hardcore," Takeda explains. "So we aimed for a very simple sound with a minimal repetition of phrases and only two types of guitar tones: clean and distorted." The term "simple" here feels slightly misplaced, but it's true that filmlets is more monochromatic than LITE's later work, situating their head-turning instrumental acrobatics within the moody atmospherics commonly adopted by post-rock poster bands like Mogwai. One exception is "Human Gift," whose somersaulting guitars sound almost playful when layered overtop the frenetic rhythms of drummer Akinori Yamamoto.
Phantasia, aka "The Metal Album"
The line separating math rock and progressive metal is porous at best, and LITE effortlessly dismantles it on their sophomore album, guiding the listener through a tour de force of (finger-)blistering mosh pit catalyzers. The route includes stops in funk-metal, sludgy shoegaze, and a welcome acoustic respite before reaching its final resting point on "Sequel to the Letter," where LITE adds a cello to their set of sonic yarn. The album, which happens to be the band's favorite, is tragically non-replicable. "It's full of the energy and drives of our youth," Takeda says. "It's something we wouldn't be able to make now."
Merch for this release:
Compact Disc (CD)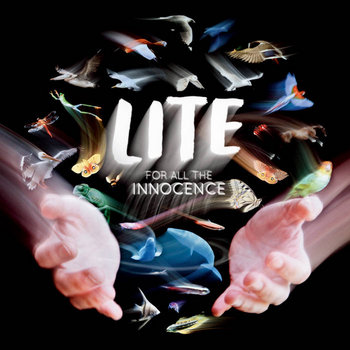 For all the innocence saw LITE experimenting with synthesizers, vocal harmonies, and an expanded musical palate that ranged from cathartic post-rock crescendo to distortion-heavy free jazz. It also incorporated some subtler artistic flourishes, such as how the band lifted a guitar melody from their punchy single "Pelican Watched As The Sun Sank" and re-contextualized it on the downtempo closer "Mute Whale." Ultimately, though, calling this album "art rock" is kind of a cop-out; the genre-bending is really just too pronounced to allow easy classification. Western listeners could look to Battles's sophomore album for a potential comparison, while Eastern fans might use early records by Duck Fight Goose as an orientation point.
Installation, aka "The Analog(ish) Album"
Merch for this release:
Compact Disc (CD)
LITE didn't abandon synths for their fourth full-length, but they did impose more defined boundaries on their use. About half of the album is conscientiously computer-free, leaning instead on "unplugged" guitars and other, more organic sounds. Bassist Jun Izawa shines with a monster hook on "Fog," while the barnyard twang on "Hunger" is about as close as LITE has ever come to a country-style throwdown. And although Takeda denies his band has any claim to represent math rock as a whole, the stop-start drumming and cascading level-one-million Guitar Hero riffs on "Bond" make it a solid option to introduce the un-inducted to the genre.
Cubic, aka "The Grab Bag Album"
Merch for this release:
Compact Disc (CD), Vinyl LP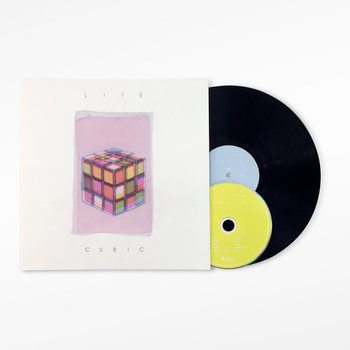 Takeda describes this album as "going back to the original sound of LITE, while still using synth sounds," which I personally feel sells it a bit short. More than any other LITE record, Cubic showcases the band's uncanny ability to co-opt any popular genre and make it their own. Curious what LITE would sound like as a jazz-funk band? Check out "D." Is psychedelic more your thing? Take "Warp" for a spin. Post-punk fan? Try "Angled." If albums were candy, then Cubic is that rare box of chocolates where each selection is so good that you know you can't choose wrong.
Multiple, aka "The LITE Album"
The band's latest full-length release might best be described as "LITE doing LITE." Over its ten tracks, Takeda and Co. lay down a small set list's worth of razored masterpieces while also casually inventing a new genre with "Ring" (is "math trap" a thing yet?). The album also includes what might be considered the definitive LITE thesis statement in "Clockwork," a stylistic shape-shifter in which separately winding melodies by Takeda and co-guitarist Kozo Kusumoto interlock like gears on the titular time-keeping device.
References to clocks or knitting needles, however, are rarely top-of-mind for LITE as a band. Although Takeda acknowledged that this type of conceptual imagery can provide an important vantage point for their music, he emphasized that a song's title comes second to the process of creating the song itself. "It's like putting a visual image on some emotions that can't be expressed," he says. "And that's how the song finally comes to life. It's kind of the same as giving a name to a child after he/she is born."
The interview with Nobuyuki Takeda was translated by Lauriane Bedlin.