LISTS
A Brief Guide to the Music of Lil Ugly Mane
By Christina Lee · March 24, 2017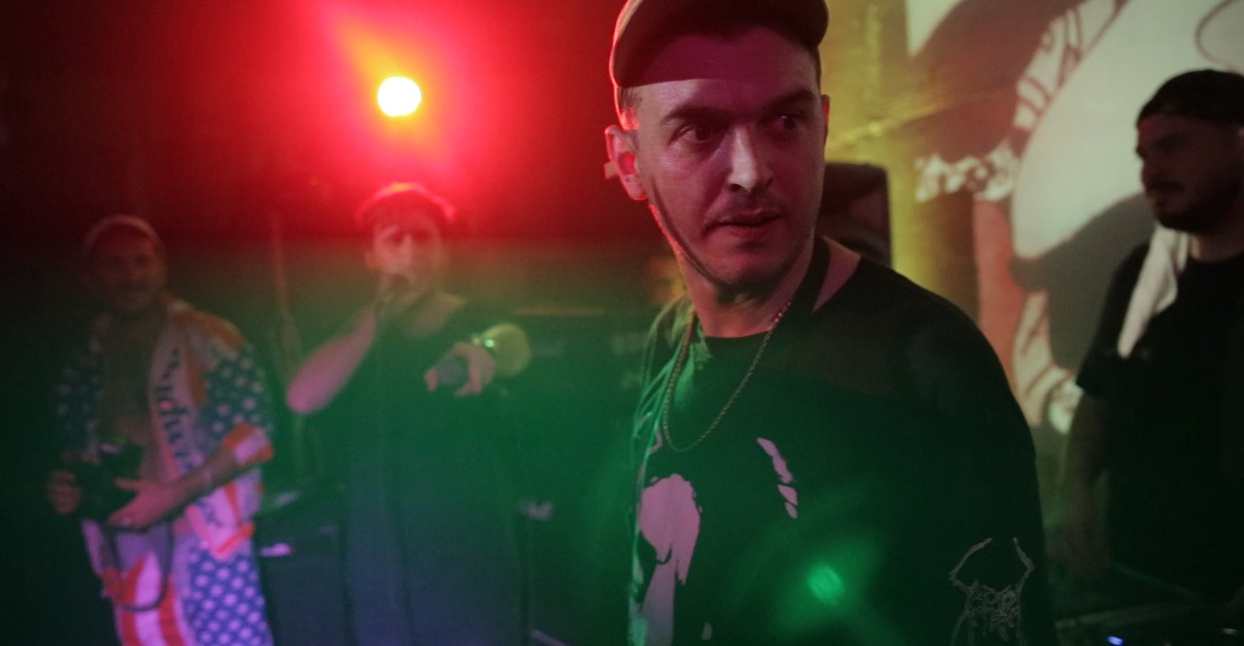 At first, there was mystique. Lil Ugly Mane started generating attention six years ago via his work with Raider Klan, the youthful Miami rap collective that helped make '90s Memphis hip-hop stylings fashionable again. But while ringleader SpaceGhostPurrp signed to a label and started popping up in the music press, Lil Ugly Mane rarely granted interviews or performed shows. "I don't feel the need to have a physical presence. It's secondary to me, it's not important," he once said.
The Richmond, Va., producer/rapper—most of his production is credited to Shawn Kemp, which isn't his real name, but another alias—remains elusive. Yet as of late, he seems more omnipresent than ever.
While his earliest verses are characterized by an undeniable sadness  ("I'ma slit my wrists, no tourniquet, I'm murderous / My crib got more burners than furnishing / got a lot of haters, not concerned with it"), on recent releases, his penchant for self-deprecation has curdled into self-loathing. Throughout his new album, volume 1: flick your tongue against your teeth and describe the present, Mane wrestles with overwhelming feelings of helplessness, and his attitude toward himself is relentlessly unforgiving.
"Can't stop thinking, that's my mind on liquor/Mind on liquor, now my mind half gone/Mind half gone 'cause I wish I had a family/Family ain't here 'cause I been living wrong," he raps. Mane offers no explanation for why volume 1 was released under yet another moniker, Bedwetter. But considering the album's vulnerable lyrics, in which he confronts his own misery head-on, it makes sense that Mane might want to deflect the inevitable scrutiny by hiding these brutal confessions in a childish name. 
Lil Ugly Mane's descent into darkness has been mapped out since his earliest releases. What follows is a brief guide to his journey into the shadows.
Playaz Circle: Pre-Meditation (The First Prophecy) Preview Mixtape (Real Murder Posse Underground Version)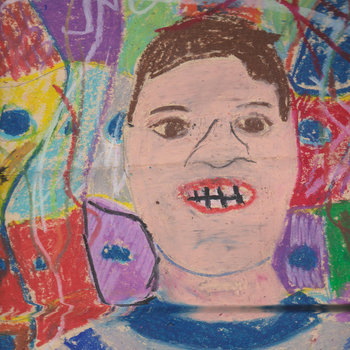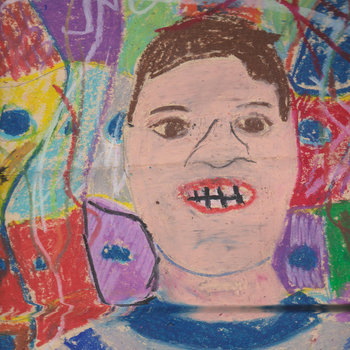 After a brief stint in black metal, Lil Ugly Mane began toying with Southern hip-hop. "Fiending for your blood until it is leaking out of you," he raps on "Fucking What You Claim," using the same sort of gory imagery that made Three 6 Mafia popular in the '90s. His voice was distorted to sound almost Satanic. But despite the air of novelty, it's on Pre-Meditation that Mane starts to craft his unique point of view. "Tell Dem Boyz Ima Skeleton" features canned orchestral bombast—clearly, Waka Flocka Flame producer Lex Luger's influence is at work—yet Lil Ugly Mane can't bring himself to boast. Instead, he raps about not having a heart or soul, but a pistol and chain.
Mista Thug Isolation
As strange as it seems in retrospect, Mista Thug Isolation is the Lil Ugly Mane release that has the widest appeal. Chalk that up to perfect timing. "Throw Dem Gunz," the song that caught Earl Sweatshirt's attention, features the same sort of morbid wit and suicidal tendencies that characterized the then-rising Odd Future. Mista Thug Isolation also featured the 808 thuds, raucous party chants and horror flick imagery that once defined Memphis hip-hop. The racing "Cup Fulla Beetlejuice" was an ode to lean with a gory twist: "Thought I told you bitches that I sleep with the demons I worship/ 'Cause shit is deeper than the blood I'm submerged in." A reaction video to the track, by "OK Cupid" rapper Kitty Pryde, has been viewed over 18,000 times.
Uneven Compromise
The first half of Uneven Compromise's ")))____◎◎◎◎█████" (there are only two tracks) is a near-cartoonish depiction of someone transported to hell, with "blood on my dagger from enemies' throats." But the deceptively dreamy-sounding second half tells a more harrowing story. Here, Lil Ugly Mane hands over a dozen dollar bills to an old friend who is strung-out and homeless, and who says that everyone he knew abandoned him. But then, Lil Ugly Mane runs into that same friend's aunt who tells him the truth: Because of his drug habit, he's the one who was the true hell-raiser. The suites recall the way the late Bay Area rapper and Rap-A-Lot signee Seagram once explained his rationale for calling gangsta rap behavior, "Satanic to the top." "When you're living the life as a criminal," he said, "why not go ahead and accept that you're doing Satan's work?"
Prelude to Panopticon: "On Doing an Evil Deed Blues" Single
During the '90s, Prince Paul founded Gravediggaz, a group that was a personal favorite of Lil Ugly Mane's. The New York horrorcore outfit, which also counted RZA as a member, was the logical predecessor to Wu-Tang Clan (Gravediggaz were formed in 1991; Wu-Tang in '92). The music's darkness stemmed from Prince Paul's depressing interactions with the music industry, and the way record labels seemed loath to reward creativity. Similar frustrations inform Mane's "On Doing An Evil Deed Blues." A loop of Tanya Donelly's witchy vocals from Throwing Muses' "Honeychain" lend the song a bittersweetness, as Mane dismisses an industry that seemed to have no place for him. "A couple labels asked me if I want to sign/But rapping ain't my grind, I just used to like to rhyme," he explains. Lil Ugly Mane wouldn't disconnect completely; two years later, he released Third Side of Tape, the final installation in a trilogy of loose ends—scrapped songs and instrumentals. But at the time, the song felt like a send-off; the rare instance where Mane talked directly to his fans was to say goodbye.
Oblivion Access
What is ironic about the bleak Oblivion Access is the way Mane explains his ugliest emotions—what he called "THE LAST OF THE FILTHY WATER FUNNELING OUT OF THE BATHTUB I'VE BEEN SOAKING IN FOR 5 YEARS"—in plain language. In a disconcerting text-to-speech verse, he says that he sees death everywhere: "Even the towel rack/Reminds of the handles pallbearers grip tightly on the way out of church." On "Grave Within a Grave," he imagines himself in a coffin, a further illustration of the way he feels trapped inside his own head. Psych-jazz samples add to the claustrophobia, but never distract from the harrowing message.
volume 1: flick your tongue against your teeth and describe the present.
Lil Ugly Mane prefaced his first release as Bedwetter with a note on Facebook, describing the way he checked himself into a rehabilitation center, but was discharged for not being suicidal or violent. The harrowing, dissonant volume 1 seems hellbent on showing why that dismissal was unjustified, as Lil Ugly Mane digs deeper into his own personal turmoil. He often raps of how he misses his mom's affection, the dinosaur blanket he grew up with. In "haze of interference," he screams at himself, his throat turning hoarse. "Are you happy now, Travis?" he sobs. It's the first time in his music where he has acknowledged his real name, Travis Miller. And with that, volume 1 is the most overt acknowledgment of the way Mane's sadness is the very thing that makes him human.
—Christina Lee