LISTS
Five Highlights From the New Leslie Winer Compilation
By John Thorp · August 24, 2021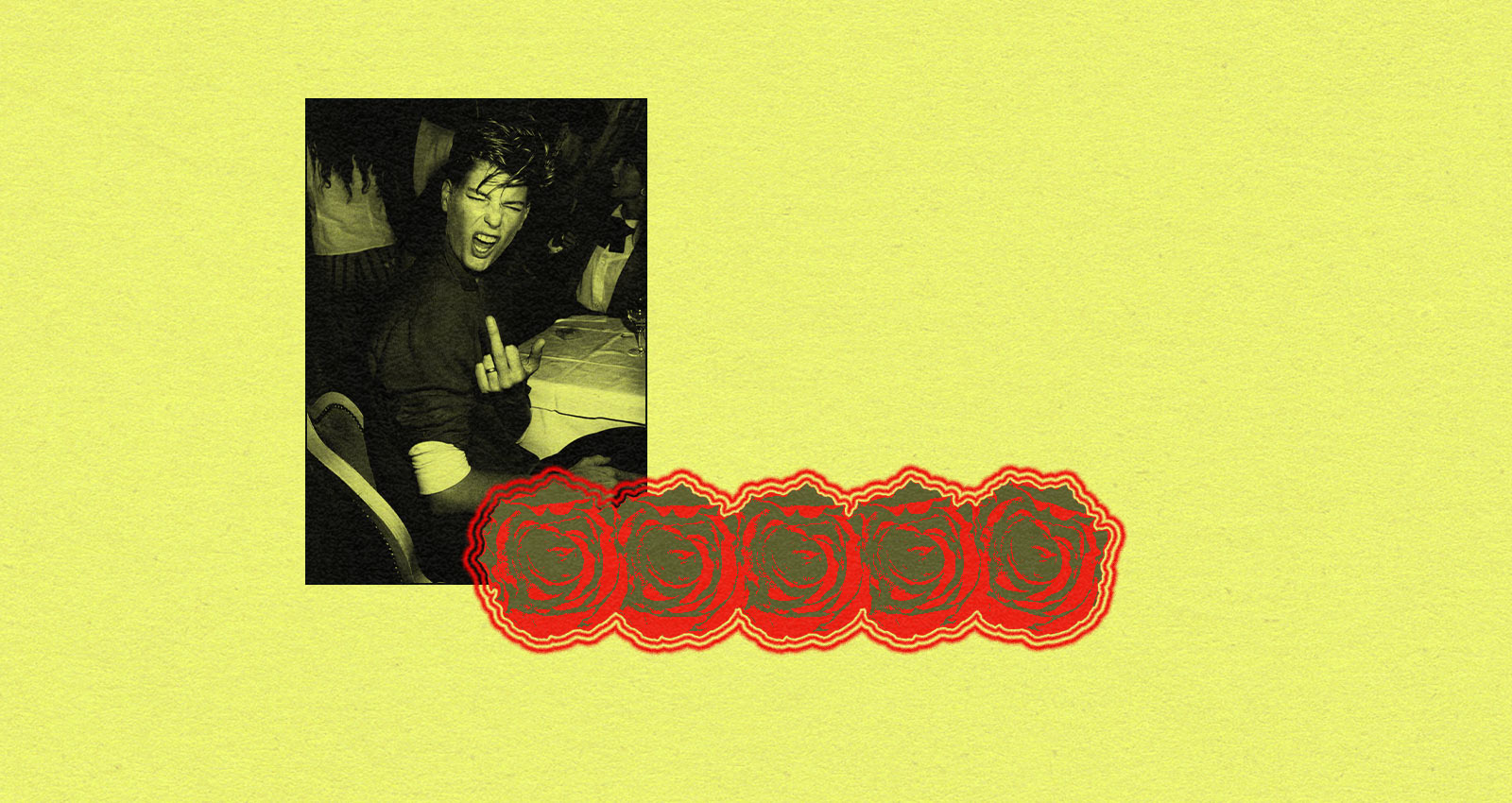 Musician, poet, and author Leslie Winer lives in the rural French countryside, an unassuming and almost nomadic life that gives away little of her fascinating, hidden legacy. Several memorable nuggets of trivia have long circulated about Winer: that she was the "first anondrogynous supermodel" and muse of Jean-Paul Gauthier; that she was "the Grandmother of Trip-Hop," and an associate of William S. Burroughs.
Though she has long been a name on the shelves of dedicated record collectors, Winer has kept a low profile. Her first album, Witch was recorded in London in the late '80s, where fashion and music intersected fluidly. Winer shared circles and studio time with musicians such as PiL bassist Jah Wobble as well as Kevin Mooney of Adam and The Ants.
Since then, she has emerged only sporadically and upon very special request (Vivienne Westwood's, for example, when Winer was the face of her 2014 spring/summer line). But now, a new compilation called When I Hit You — You'll Feel It is poised to bring Winer's music to a larger audience. Here, we walk through a few of the collection's highlights.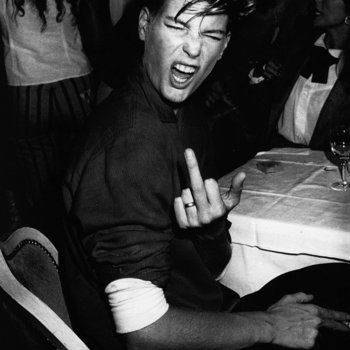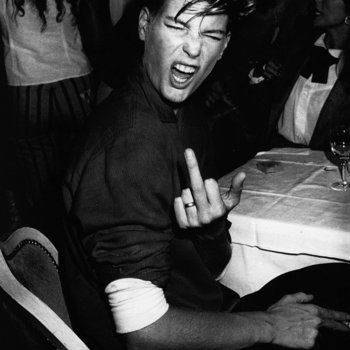 Initially distributed in a limited white label pressing, "The Boy Who Used 2 Whistle" is one of several tracks that piqued interest in Winer's work. At the time, the singer-songwriter was already evading the spotlight, and chose to release the track under the obscure pseudonym ©. Nonetheless, it reached influential British radio DJs like John Peel, who were understandably keen to decipher the identity behind this rubbery funk, with its gospel-like chorus, baggy drums, wispy vocals, and the occasional bout of record scratching. And while the "grandmother of trip-hop" moniker is far from flattering, you can certainly detect strains of Massive Attack, Tricky, and Portishead here, as well as the pungent scent of the chill-out room.
Poetry and literature are at the heart of Winer's creative and personal lives. In addition to her roles as musician, performer, and model, she also oversees the estate of influential beat poet Herbert Huncke. On "When I Was Walt Whitman," a stomping, snarling highlight of this collection, she delivers the title with such hypnotic conviction that she might well convince you that she was, in fact, Whitman. "The words, they wrote themselves/ I just sat on my ass in a pretty hotel/ When I was Walt Whitman, boy," Winer intones. As is often the case throughout Winer's lyrical back catalog, it's tantalizingly difficult to tell whether she is indulging in sincere reverence or mild revulsion.
On "Woodshedded," released in 2018 on the imprint Bokeh Versions, Winer collaborated with avid fan and fellow outsider Jay Glass Dubs, an experimental musician based in Athens, Greece. Dubs recorded all of their extended EP YMFEES alone in his studio, with Winer communicating only via email. Her correspondence shapes his dark, skeletal beats with vocal responses that quickly evolved into a distant shared sound, brimming with a unique chemistry that's especially compelling given that Dubs and Winer have yet to meet in person. Although Dubs's work here is characteristically glacial and murky, it is undoubtedly in thrall to the same open-minded musical landscape in which Winer had her first creative epiphanies.
Conjuring an unexpectedly homely and almost proto-grunge feel, "Skin" is perhaps the most accessible moment on Witch and certainly that in which Winer appears to offer a glimpse of heart on her sleeve. Of course, it's still loaded with obscure details ("Tyson on the TV, a compass through my hair") but the mood is self-celebratory. "Between the vision and the madness, between what I mean and what I say…" sings Winer, clearly and affirmatively. "Between skepticism and curiosity…Between the music, and the sheets." In the small details, the ironies and the conflicts of human relationships, Winer finds inspiration and meaning, and perhaps even pleasure.
It would be misleading to call When I Hit You… a dance record, but the compilation nonetheless builds a lot of beats around Winer's cadence—which has an interesting, natural rhythm of its own. A particularly enjoyable break anchors "Tree," in which Winer merrily skips back-and-forth through time, employing surreal and sometimes violent imagery. Sampled strings give the track a distinctly folkloric feel, littered with references to Irish kings and the rocks that have broken their arms and legs. "Give me an inch, and I'll go for your throat," cautions Winer.