LISTS
A Guide to Kool Keith's Oddball Rap on Bandcamp
By Phillip Mlynar · June 21, 2018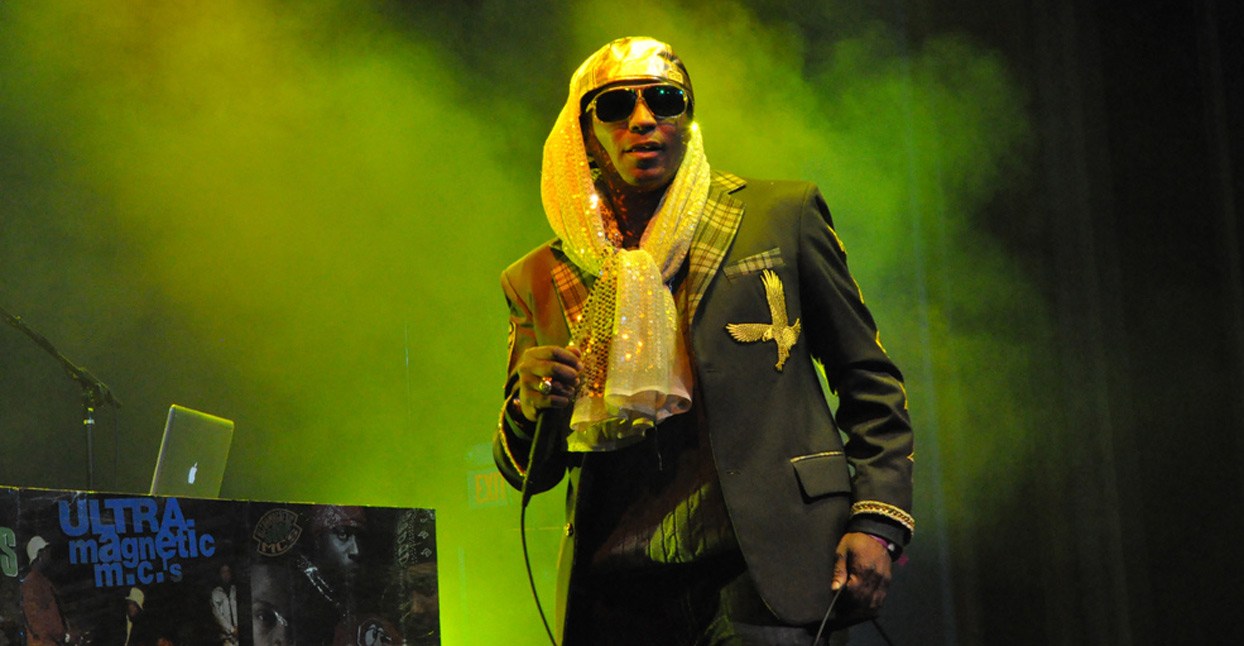 Kool Keith is one of hip-hop's most entertaining eccentrics. The maverick Bronx-based rapper was the show-stealing voice in the Ultramagnetic MCs, a golden era quartet whose 1988 debut, Critical Beatdown, combined breakbeat science with abstract and futuristic lyrics. Since going solo, Keith's embraced a startling number of aliases over a three decades-long career, creating characters like Black Elvis, Fly Ricky The Wine Taster, and the infamous Dr. Octagon, a deviant gynecologist from Jupiter who has a fondness for diagnosing ailments like "bees flying around your rectum."
Beyond his lyrical strangeness, the depth of Kool Keith's discography can also be tricky to navigate—so we've pearled through his Bandcamp vault to pick out six sure shots to get you acclimated to the off-kilter, kooky, and brilliant world of this oddball MC.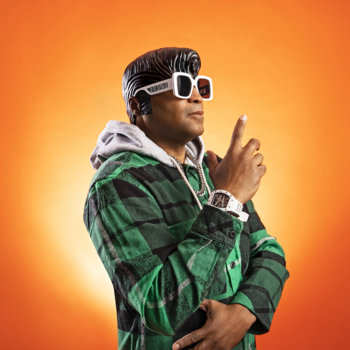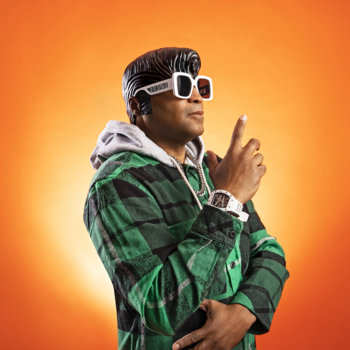 If you're new to the wit, wisdom, and absurdities of Kool Keith, Feature Magnetic is a solid entry point into his discography. Released in 2016, each of the 15 tracks pairs Keith with a guest rapper, giving the album a tributary feel. Keith steps into the booth with his old Cenobites spar Godfather Don on the dusky, piano spiked "Stratocaster"; heads back to the golden era with Craig G on "MC Voltron"; and highlights the independent rap mentality he helped foster on the melancholy "Peer Pressure" with Atmosphere's Slug.
The standout moment on Feature Magnetic is literally a case of fantasy worlds colliding when Keith collaborates with MF Doom for the spacey "Super Hero." As two MCs who excel at bringing the listener into fictional realms, Keith nods to his Dr. Dooom persona and sketches a scene that involves the X-Men sitting around drinking tea while Spiderman peeps Doctor Octopus "spitting off the top of a New York City bus." Bringing the track home, MF Doom attends a guest list-only "heroes-hustlers convention" where he ends up sipping "She-Hulk milk" as the Marvel character sports a Hello Kitty catsuit. Of course, in Keith and Doom's world, such events are an everyday occurrence.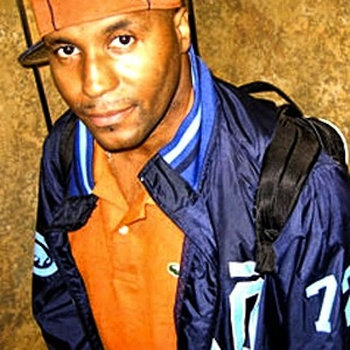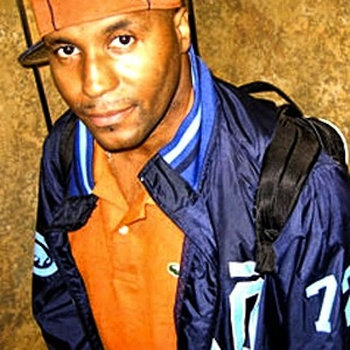 Merch for this release:
2 x Vinyl LP, Vinyl LP, Poster/Print, Cassette, Compact Disc (CD)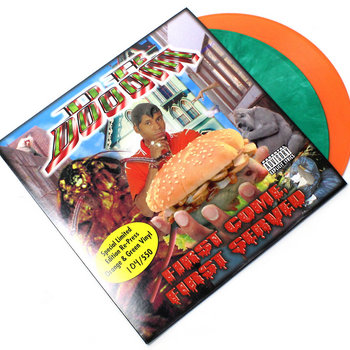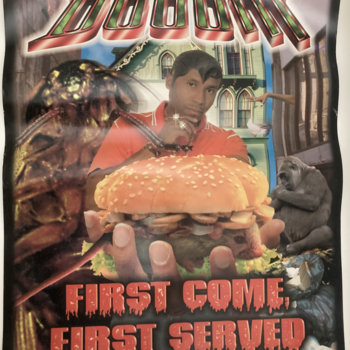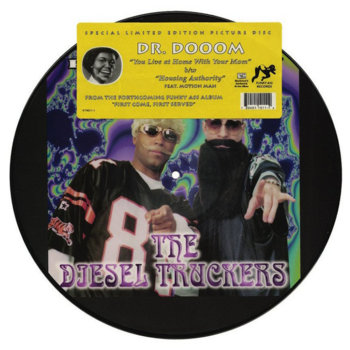 Kool Keith debuted his Dr. Octagon persona in 1996 to wide acclaim—then created a new character to strip Octagon of his crown. Enter Dr. Dooom, who opens 1998's First Come, First Served by hoodwinking Dr. Octagon into an operating room under the guise of treating a patient with rabies. Inside, Octagon is confronted by Dr. Dooom, who mercilessly dispatches him with a shotgun.
Having killed off his prior alter ego—which can also be taken as commentary on the way the Dr. Octagon album was labelled as an alternative rap album—Keith fleshes out the Dr. Dooom character into a cannibalistic serial killer who dwells in some of the most unsanitary housing projects imaginable. (It's no surprise the album cover art, by Pen & Pixel, stars a hamburger with a rat in it.) On "Housing Authority," he introduces himself as "Dr. Dooom from the Bronx / Rappers get petro / See me with the black afro," before namedropping local block names and boasting that he's cavorting with Rosie Perez.
Going deeper into Dr. Dooom's lair, "Welfare Love" is a romance of sorts that's set against a backdrop of babies running around with dirty diapers, meals based around peanut butter sandwiches, and Kool-Aid. Matching this grimy environment, KutMasta Kurt's production broods with ominous chimes and creepy synth riffs, which helps ensure First Come, First Served is one of Keith's most cohesive outings.
Merch for this release:
2 x Vinyl LP, Cassette, Compact Disc (CD), Vinyl LP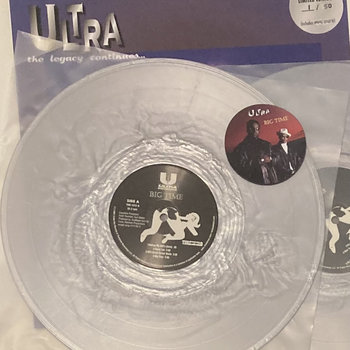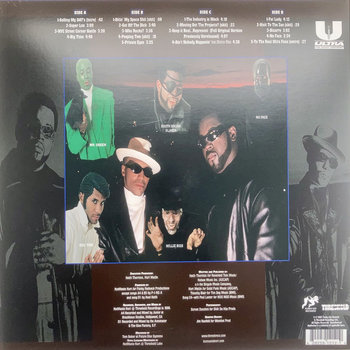 Ultra is a duo consisting of Kool Keith and Tim Dog, another Bronx-based straight-talking rapper who once upped the dis war stakes by striking out at an entire city on the incendiary "Fuck Compton." The singular focus of 1996's Big Time is the two artists' moral opposition to wack rappers: The album opens with Keith calling up Tim and informing him they need to record an album together to redress the amount of subpar MCs littering up the scene. Under the duo's moral code, wackness is a hip-hop sin.
"Super Luv" pushes home this point. It starts with Keith asked by a magazine interviewer why he always refers "to the words anal and rectum and why do you always use the words doo doo and pee pee?" Keith's answer is blunt: "Because that's what the whole fuckin' rap industry is. Besides, I have other words: gorilla, parakeet, giraffe, and also monkey." What follows is a relentless, uncut lyrical assault from Keith and Tim as they target "all that trendy shit out there"—which Keith views as being "so regular." This is another cornerstone of Kool Keith's hip-hop philosophy: betraying your individuality by following trends is a personal character flaw.
For a distilled snapshot of the Ultra vibe, head to "The Industry Is Wack." Over a rugged mid-'90s beat, Tim Dog vents while Keith ad libs: "Made a few demos, now you think you got it / Rhyming like Nas (What!) / Looking like Treach (Word!) / Beats mad weak (Woo!) / Hooker can't catch (Ha!) / Saying Def Jam's gonna sign you / You better get a job and leave that bullshit behind you, word."
Merch for this release:
Compact Disc (CD), Poster/Print, 2 x Vinyl LP, Cassette, Vinyl LP, T-Shirt/Apparel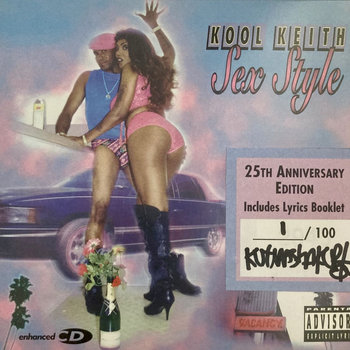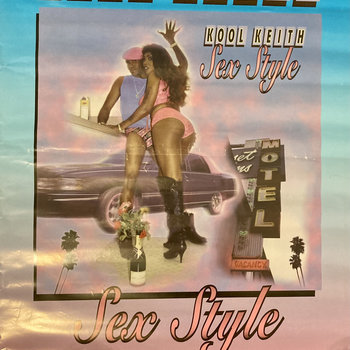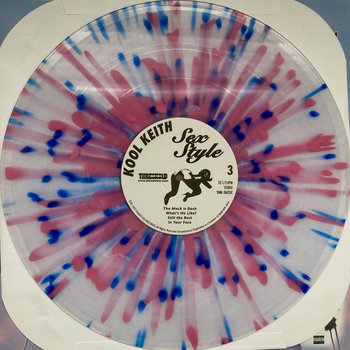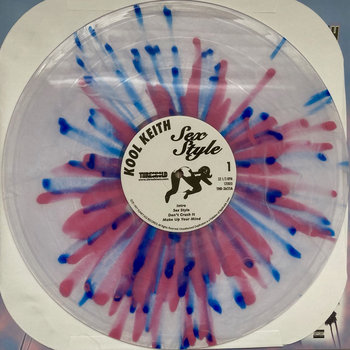 Back in 1997, Kool Keith claimed Sex Style was introducing a new genre called porncore. The album artwork depicts Keith getting frisky outside of a motel, and the sex rhymes he recites are bookended by samples from porn movies. The moody title track, which rumbles along with growling electronic bass tones, involves Keith referencing sexual terms to belittle inferior musicians. (The song also includes a hook that involves canines drinking Keith's pee; waterworks go on to become a repeated theme of the album.)
The idea of listening to 18 tracks of full-on sex-centric rhymes might not always sound like the most tasteful use of your time, but Sex Style is a key part of the Kool Keith discography by virtue of the sheer verve he puts into his verses. His rhymes are tightly composed and shot through with a luminous confidence, like when he's humbly boasting that he taught the entire five boroughs of New York City how to rap on "Still The Best."
Adding on to the importance of Sex Style in the grand scheme of Kool Keith's career, two MCs, who at various points became regular allies, appear on the project: The Bay Area's Motion Man guests on the freaky "Sly We Fly," and the sci-fi-styled Sir Menelik pops up on the '80s funk-influenced "The Mack Is Back."
Merch for this release:
Compact Disc (CD), Vinyl LP, Cassette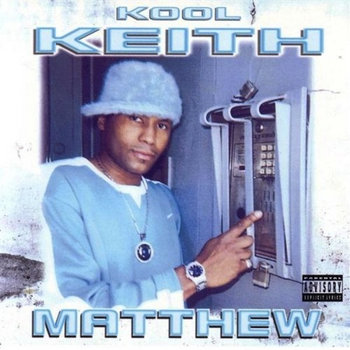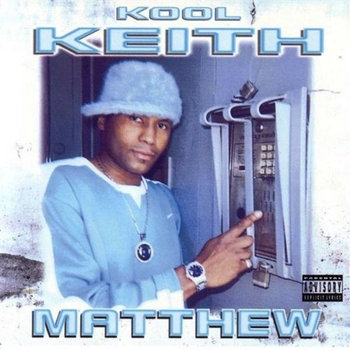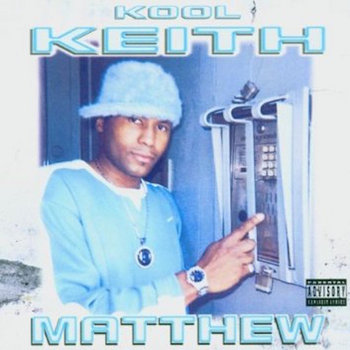 Matthew is an angry record. Recorded after Kool Keith's tryst with the major label Columbia went sour, the project's titled after Keith's real-life middle name and is almost entirely self-produced. The stripped-down beats favor deep basslines topped with often atonal piano or synth stabs. Lyrically, Keith takes deadly aim at the music industry, pouring particular scorn on rappers who willingly chase trends in the hopes of scoring a quick payday.
Kicking off with "F-U M.F." Keith dispenses with his usual ruse of rapping under a persona and instead spits undiluted thoughts about the music world: "I'm tired of n*ggas fooling motherfuckers acting like they drug dealers / All you rappers fantasizing that jewelry and car shit / You can pull the Speedos and suck my dick / Tell your corny fans who believe that shit: Lick the back of my ass quick."
Smartly, Keith's rage becomes channeled through a creative lens as Matthew progresses: "Operation Extortion" sends up the thug rap scene, "Shoes N Suits" is set in a court of law and runs with a criminal investigation concept, and "I Don't Believe You" is a humorous roll call of various rapper fantasies that includes the culinary dis, "You cook in steel pots? I don't believe you." Then on the closing cut, "Mad Man Departure," Keith sums up his feelings about corny rappers cluttering up the scene by inimitably labelling them as "scarecrow hardcore."
Merch for this release:
Vinyl LP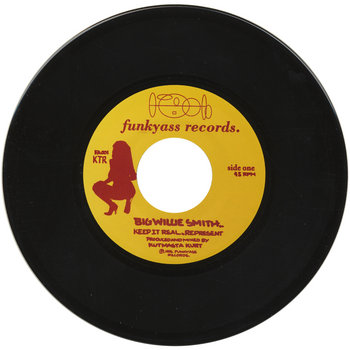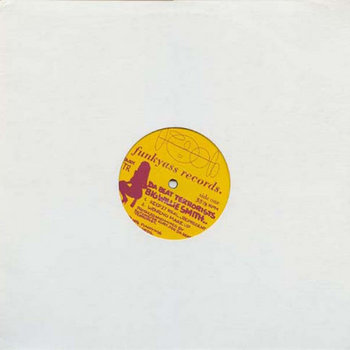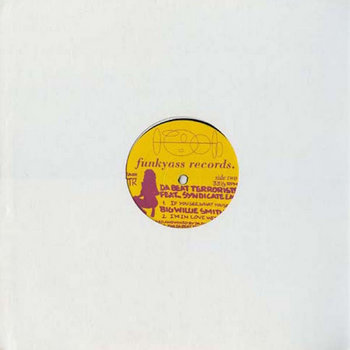 Kool Keith's status as a creative MC stylist and a free-spirited artist who's never toed the industry party line casts him as a godfather figure to the independent rap scene that sprouted in the mid-'90s. Originally released in 1995 as part of the Beat Terrorists EP, "Keep It Real… Represent" is a sought-after (and very expensive) 12-inch vinyl record from the era. Keith steps into his Big Willie Smith alias and rallies at rappers going "pop is Michael Jackson" and employing a "cheerleader chorus" to try and score a crossover hit. He also finds time to call a sucker MC "giraffe pee pee." The track is backed by "Wearing Makeup," a looser, freestyle-sounding experience that's based around a flip of the classic "Impeach The President" breakbeat. Consider the package a potent time warp back to the start of the indie rap movement.