LISTS
Silliness Wins Every Time: Kids' Music for All Ages
By Mariana Timony · Illustration by Benjamin Rawson · July 27, 2017
Bandcamp is an ever-expanding universe that spans all manner of musical and sound expression, but one particularly playful corner is reserved for the young at heart: kids' music.
Although many famous musicians have dipped their toes in children's music for an album or two (They Might Be Giants come immediately to mind), there is a rich array of independent artists on Bandcamp using the platform to upload music specifically created for enjoyment by youngsters—much of it happens to be great listening for adults, too.
Just like music for grown-ups, kids' music on Bandcamp is diverse and wildly creative, ranging from rock 'n' roll ABCs and bilingual folk songs to lullabies for infants and narrative sing-a-longs that use handclaps and call-and-response to encourage interaction from the little ones. It's also stylistically diverse; you'll hear everything from Americana and jazz to pop to "kindie" rock, sometimes within the space of a single album (although you will find a lot more songs about animals and food).
Many of the children's musicians on Bandcamp either played or still play "grown-up" music and came to this niche for a variety of reasons. Some began to play music for tots once they had children of their own, the point at which staying out until 2am began to lose its appeal. Others work with children in professional capacities, and found contemporary kids' music lacking, so they decided to make their own. Sometimes, as with Sandra Velasquez of the Brooklyn-based Latin rock group Pistolera and her kids' band Moona Luna, the project is simply the kids' version of the grown-up band, modified for young ears.
"I just wrote new songs that were bilingual and crafted the lyrics to be more about the family experience," says Velasquez. "When I decided to make a kids' album, I wanted to release it under the Pistolera name. But my booking agent at the time advised me that we could not book a kids' band called Pistolera, which means 'female gunslinger'! So I had to make up a new name, but we are the same band."
Many of the musicians find writing for children artistically freeing in a way that writing for adults simply isn't. "With kids' music, silliness wins every time," says Katie Mullins, a touring singer-songwriter and early childhood musical specialist who records kids' music as Katie Ha Ha Ha. "Adults are less open to silliness. It makes them feel, well, too silly. But that's why it's great to work with kids. They are so free. And it's freed me up so much creatively to write for any audience."
"Making children's music allows me to combine all my favorite creative means of expression—songwriting, storytelling, and character voices. And it allowed me to write in different genres and put it all on the same album or audio play," agrees Andy Z, who has released two concept records about a colorful made-up world called "Andyland," which he leads children through via song.
The musicians emphasize how much they love performing live—children are more apt to clap, cheer, dance, and sing along without fear of being considered "uncool." But the lack of filter goes both ways, as Joel Daniel of the Hoots, a kids' band from Sacramento, reports: "Kids are a lot less picky and snobby than playing for adults, though they will still heckle us," he says. "We covered an Elvis song today, and I was told by a little kid that she did not think that I wrote that one, because Elvis did! There is almost always something like that that happens at every show, and I love the unexpectedness, in a good way."
Heckling aside, there are unique challenges associated with making children's music, the biggest being able to write for young minds for whom the ability to grasp abstract lyrical concepts are still a decade or so away. "There can't be too much sophisticated poetry, because little kids are very literal, but there can be some metaphor," says Mullins. "For example, kids love to imagine things as other things: lions who want to be people, or people who think they are lions."
"It's all about song topics and lyrics," says Jeff Inlay of the Alphabeticians, a Portland-based children's act. "Kids' music is about songs that kids can relate to. There's nothing wrong with playing most adult music for kids, but they can't really relate to a lot of the songs."
"For me, I simplify chords down to triads mostly and make sure the message speaks to what children wonder about. I really put myself in their shoes," says Birdie Mendoza of Birdie's Playhouse, who began making children's music after the birth of her son so she could play gigs during the day ("Definitely a strategy to save my sleep-time!"). "I also simplify melodies a little and do a lot of repeating of phrases so the kids can really sing along, even at a very young age."
"It's important to remember that even though it can be easy to find topics for a kids' song—birds, rocks, toes, anything really—the writing still needs to be clever and have feelings and experiences behind it," says Kristin Kellner, a San Francisco-based "multi-tasking mama" who bases many of her songs on real life experiences she's had with her son.
Ultimately, good children's music is not that different from good grown-up music in that it's all about quality songwriting and having respect for the listener. "The elements that make a good pop song are the same elements that make a good kids' song, in my experience," says Andy Z.
Here, you'll find some of the best children's music to be found on Bandcamp, guaranteed to interest the kids while also being entertaining enough to keep adults from going crazy from demands to hear it on endless repeat. As Joel Daniel puts it, the kids' music on this list is "more Beatles than Barney."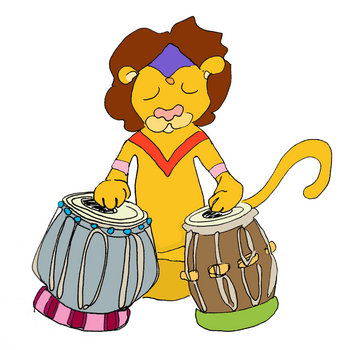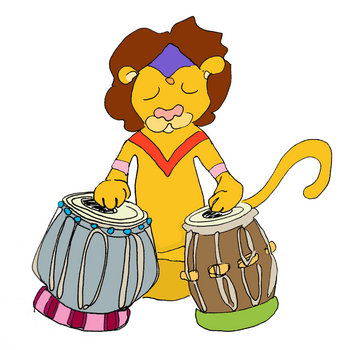 The soundtrack to a Brooklyn-based music education class aimed at infants to 5-year-olds, Raga Kids is a collection of global folk songs played with traditional Indian instruments and based in raga and talas. It's offered on Bandcamp as a way for kids to get familiar with the music before being enrolled in the class, but the tunes are fun, upbeat, and enjoyable listening for anyone in Brooklyn and beyond—aside from being a wonderful way to introduce young minds to diverse instrumentation.
The fun-loving duo of Mr. Hoo and Mr. E (aka Jeff Inlay and Eric Levine) make goofy, instantly-catchy kids' music as the Alphabeticians. Their latest indie rock-leaning release Pants! incorporates instruments like ukulele and kazoo, and contains plenty of interactivity, asking such essential questions as, "Why Doesn't the Moon Have a Name?" They also manage to slip in some philosophy on "Learn to Be Cool," where they assure young minds that "If you can learn to be cool with everything / You can always get what you want." Grown-ups can definitely relate to that advice.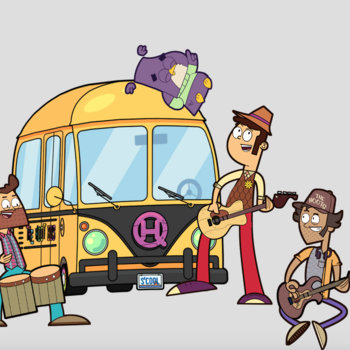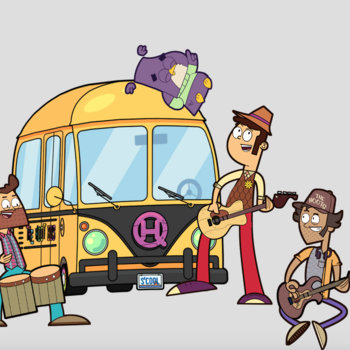 Merch for this release:
Compact Disc (CD)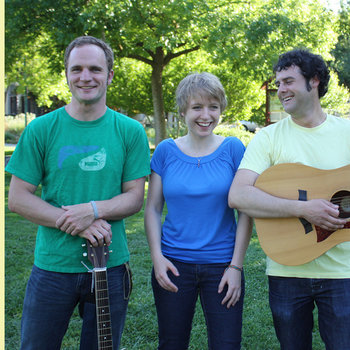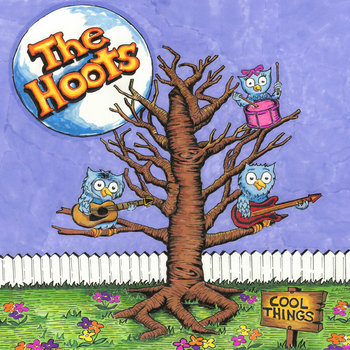 Sacramento's The Hoots' Cool Things contains an array of catchy Americana-tinged songs covering topics like pizza, the story of a bee named Bumble ("He'll only sting you if you choose to be mean"), and whether or not there are monsters under the bed.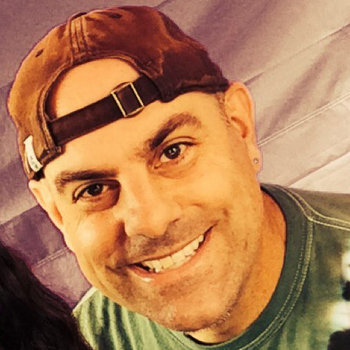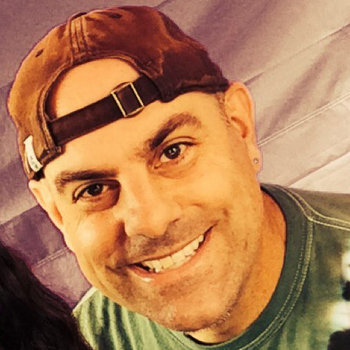 Andy Z's two Andyland albums are fun-filled travelogues through a make-believe universe populated by pirates, dinosaurs, leprechauns, and other fantastical characters that are appealing to the hyper-active imagination. He also has recorded albums of traditional kids' songs such as "The Wheels on the Bus" and "Old MacDonald Had a Farm" for very young children, and also manages to slip in "grown-up" songs, like a Bob Marley cover here and there.
Merch for this release:
Compact Disc (CD)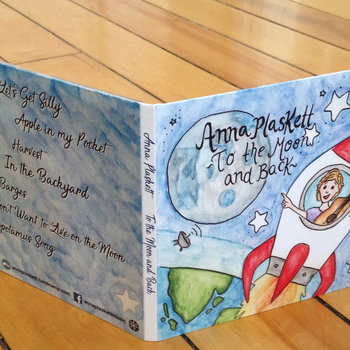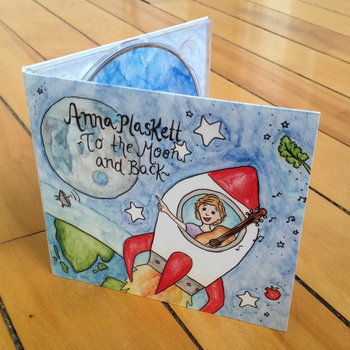 A record that celebrates the joys of being silly, Anna Plaskett's To the Moon and Back makes great use of nonsense noises and funny, relatable situations (such as eating an apple over the course of a day) to engage young listeners. Plaskett, who works as a music therapist, originally planned to release softer, folkier children's music but, "for some reason closer to the recording date, these goofier songs were resonating with me, so I ended up going in a totally different direction from the lullaby album!"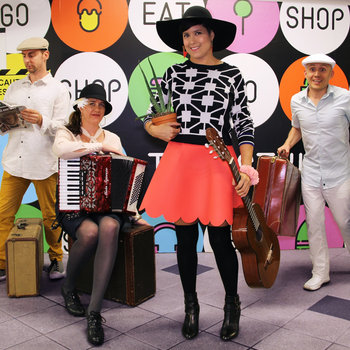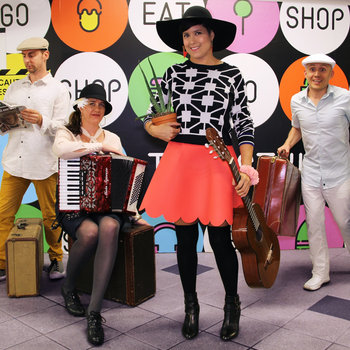 Merch for this release:
Compact Disc (CD)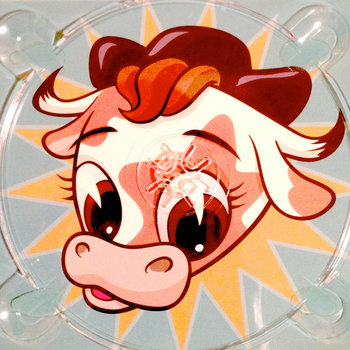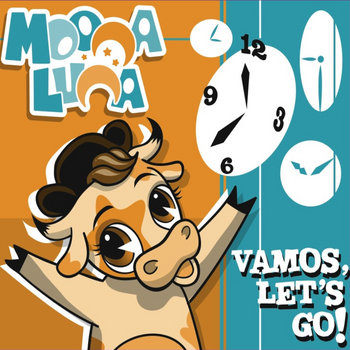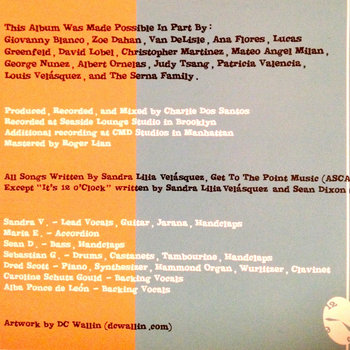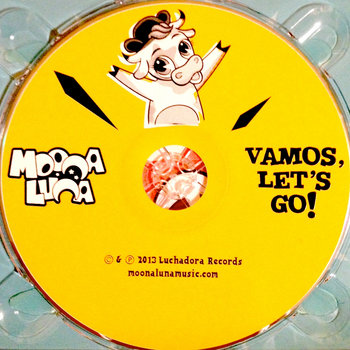 Incorporating the same elements of cumbia, merengue, and rock that are present in their "grown-up" band Pistolera, it's no wonder Moona Luna's upbeat rhythms, smooth melodies, and bilingual lyrics get the kids dancing (and learning Spanish) at their live shows. "P A N O R A M A" is a musical trip through South America; Sandra Velasquez's soulful voice as she sings songs about spending time with family and discovering new places together is just as affecting for young hearts as old.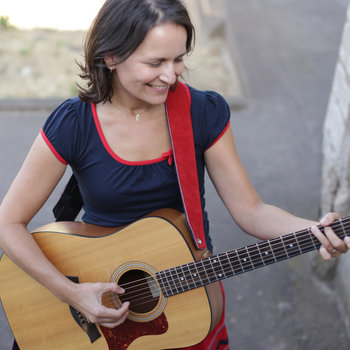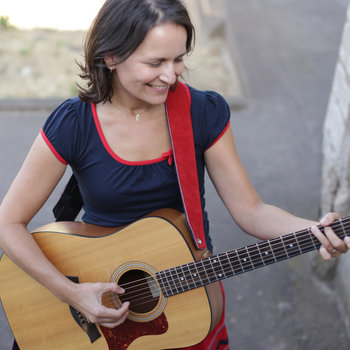 Merch for this release:
Compact Disc (CD),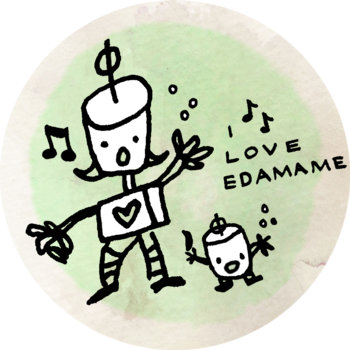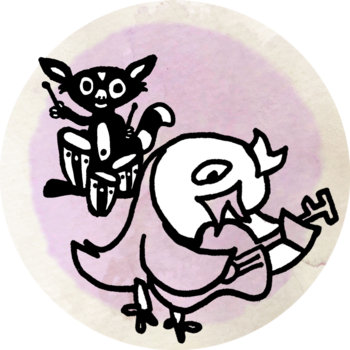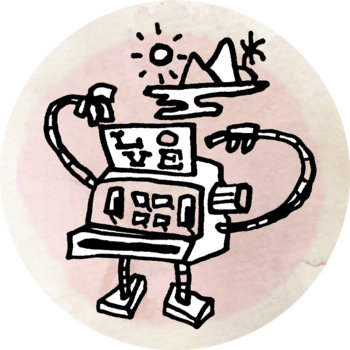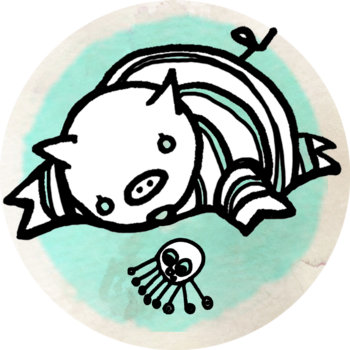 If you've got a particularly energetic kid to tucker out, have them bounce around before bedtime to Kristin Kellner's more rock 'n' roll take on the genre, starting with "Rock 'n' Roll ABCs" and the rollicking and genuine earworm "Train."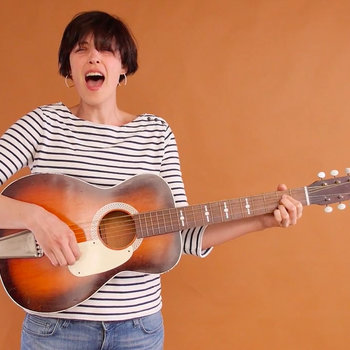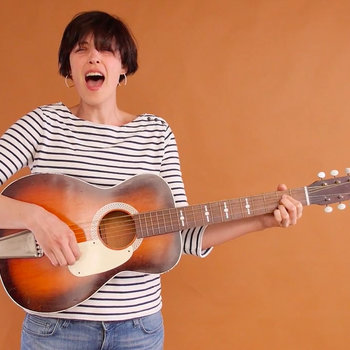 These Things Go Together is a mix of originals and covers of traditional kids' songs put together by Katie Mullins, who has made music professionally under her own name for years, but started making music for children through her work as an early childhood music specialist. "I work mostly with preschoolers, and I wrote the title track for my kids' album, These Things Go Together while improvising with a group of nine preschoolers. It happened organically. We were enjoying the excitement of improvising lists of things that go together, followed by listing two things that go together and one that doesn't. The kids were laughing their faces off and so was I. Adults enjoy this song, but from the perspective of their inner child," she says.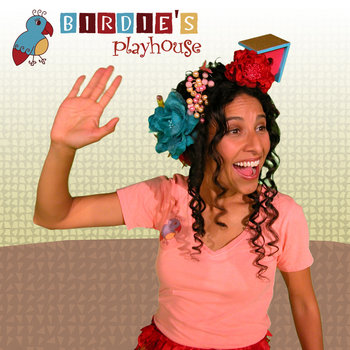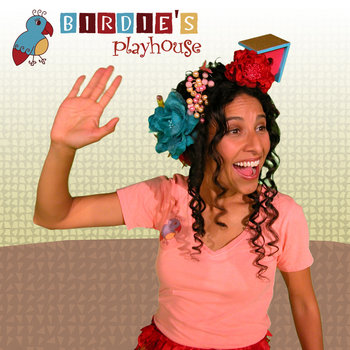 Available in both Spanish- and English-language versions, Birdie's Playhouse's Move Like An Animal sets educational songs about animals to infectious Latin beats. There's also some grown-up humor slipped in on "Big Feelings," a song about learning to regulate your emotions (aka having a tantrum) while your parents try to stay calm.
-Mariana Timony