LISTS
The Textural Sound Art of John Wiese
By Andra Nikolayi · July 13, 2022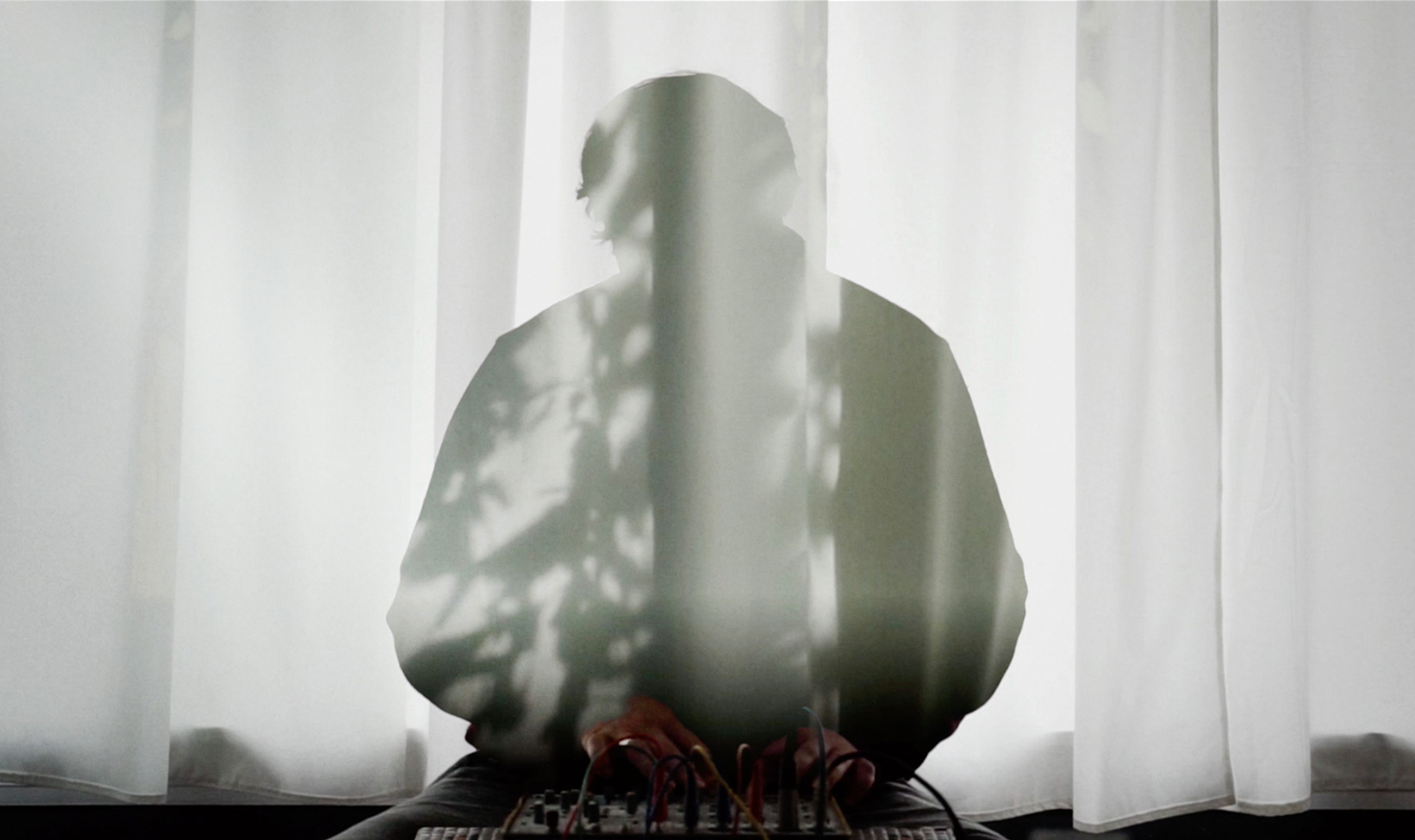 "I think that I've always been more of an editor than a musician in a sense," John Wiese says over video from his house in Cleveland, Ohio. "That's why things like musique concrète have always appealed to me because it's not necessarily like instrumental virtuosity, but it's more of a process of what you're doing with sounds that are recorded."
With a career spanning almost 30 years (if one counts his teenage noise tapes), Wiese has carved a singular place in the experimental music world as an extremely prolific artist, with textural projects that inhabit the expanded sound art universe—noise, sound design, multi-channel installation, video art. While many refer to him as a noise artist, the term is somewhat restrictive given his often highly conceptual approach. He started doing typography in high school, later graduating from the graphic design program at CalArts, which strongly shaped his approach toward sound. "I think the design education is important in clarifying [my] certain way of thinking or at least producing a sort of rigor about it," he says.
If we were to draw two major directions throughout his career, they would be conservation and collaboration. Wiese's pieces stand in stark contrast to the dense, wall of noise/infinite drones approach one might expect from the genre; his tracks are concise, razor-sharp, highly-edited compositions culled from an almost compulsive recording and archiving practice. "I record everything. I just record. I almost don't do anything that's not recorded," he says. "I know I've talked to other artists that sort of feel bogged down by this, that they sort of feel like they need to reach a certain point and then record—I think that's a musician's mindset."
One of his first projects was a constant stream of 7-inch records started in the '90s, as the format was relatively inexpensive at the time; this resulted in an installation in 2011 with 100 records and an accompanying book. His Discogs page lists 164 releases, many of them splits or collaborations with the likes of Wolf Eyes, KK Null, Yellow Swans, Aaron Dilloway, Drew Daniel, Thurston Moore, and many others. The roots of this openness and voracious appetite for exchange and collaboration can be traced to Wiese's childhood.
Moving to St. Louis at age 11 in 1988, Wiese's first contact with experimental music was through the city's punk scene. "There was a punk venue right down the street from my parents's house called Bastille's," he says. "That was definitely the place all punk and hardcore shows were happening from around '89 to '94." However, much of his childhood was spent feeling isolated. Most of his music knowledge came from reading zines and being involved in ordering and trading music through the mail.
Hearing death metal bands like Deicide, Obituary, and Suffocation opened up possibilities for musical extremity for him. His first contact with noise and musique concrète came through the self-designed global community of like-minded music people he was corresponding with at the time. "I recorded my first noise tape in '92, and probably by '95, I was corresponding with people all over the world," he says. "Eventually, the tapes that I had made found people who knew about noise as a form of expression."
The sharing and constant curiosity also led to Wiese preserving artifacts from that era unknowingly. In a BOMB Magazine interview with fellow experimental musician C. Spencer Yeh, he talks about holding on to a VHS copy of live recordings by The Haters from the '80s and '90s once considered "lost" that he received through corresponding with GX Jupitter-Larsen around '96.
Reaching out to people is one of Wiese's practices to this day. Through the pandemic, his Magnetic Stencil series focused on "essentially mail art collaborations," where he created compositions using sounds recorded by other people.
Some of Wiese's concepts might seem deceptively simple, but the scale and dedication he's executing them with put him in the contemporary art space. This sort of stark, stripped-back approach also extends to his actual music-making process, one of creativity driven by necessity. "For a long time when I lived in L.A. I either didn't have a place to live, or it was so small that I didn't have a table or a chair, much less like equipment," he says. "Basically, everything I would work on [was] with a computer and headphones sitting on my bed. When I made an album like Circle Snare, for example, I had made this Max MSP patch, and I had, like, a drum stick and an electric toothbrush from a dollar store and a contact mic that my friend made…just like, really nothing! Nonsense, nothing!"
It might be surprising to hear this from an artist that has been on tour with bands like Liars and Matmos, who was also an artist-in-residence at hallowed Parisian institution Ina GRM and has had video pieces commissioned by The Anthology Film Archive—though, of course, he's still playing the odd 20-person noise basement in between.
This discography selection offers some great examples of his wide-ranging creativity.
---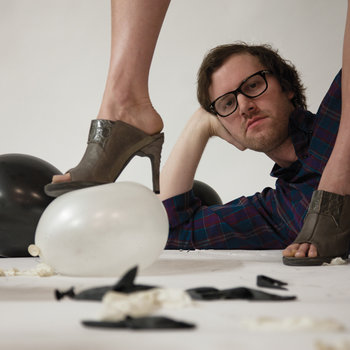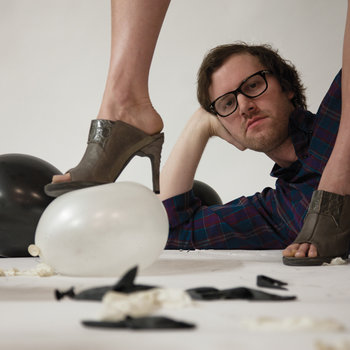 Merch for this release:
Compact Disc (CD)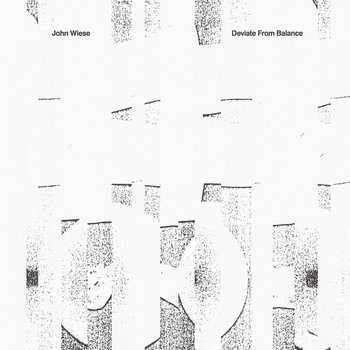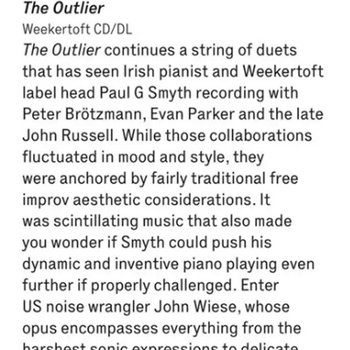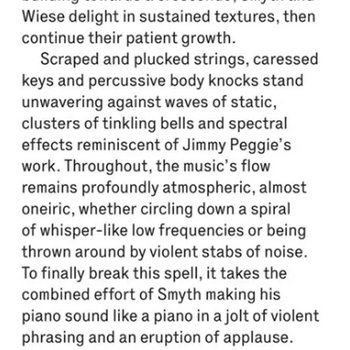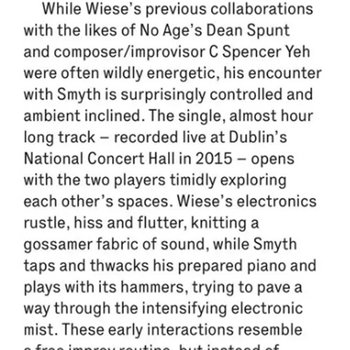 Deviate from Balance is a good entry point to Wiese's discography, presenting an eclectic collection of tracks gathered from almost 10 years of recordings. "I have enough experiences that you can't recreate something that wasn't documented—just document it, record it, put it away," he says. The record and accompanying book published by his own Hesse Press (in honor of artist Eva Hesse) is a perfect illustration of Wiese's taste for both archival and curation. "You can totally look at Deviate from Balance or Seven of Wands as like these sorts of scrapbooks of a 10-year period or even longer," he says.
Some of the pieces have been culled from sound installations (the drone-y opener "Wind Changed Direction"), graphic scores, or stereo mixes of eight-channel pieces, like the playful "Battery Instruments." Other tracks refer directly to the venue they were recorded in, like the jazzy "Cafe OTO," a short Dadaist homage to the revered London venue with squabbling instruments in classic free jazz style, whirring metal clangs, and ghostly chopped vocals.
Merch for this release:
Vinyl LP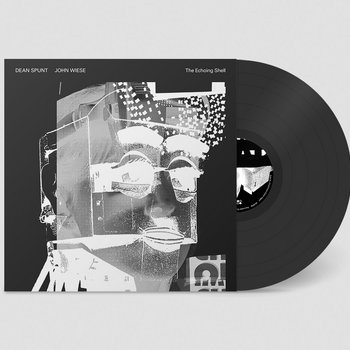 Wiese met drummer Dean Spunt (of No Age fame) at CalArts in 1999, when Spunt was in that college's high school arts program. They initially bonded over a freshly recorded Sissy Spacek demo (a band Wiese is a part of). While the two have previously sporadically collaborated in the past, this is their first official release together. "The material was recorded in 2019 just before the pandemic, and then it was assembled and produced in 2020 during lockdown," Wiese says.
The Echoing Shell is a delicate balancing act between Spunt's drumming and Wiese's sound collages; the two almost 15-minute pieces read almost like free jazz improvisations. On "Fruit From Color Vapor," Spunt's drumkit is augmented by wobbly drones and accompanied by discreet crackles as it shifts in and out of focus and walls of noise interject, while "Black Fruit" explores the harsher shades of the sonic spectrum.
Merch for this release:
Compact Disc (CD)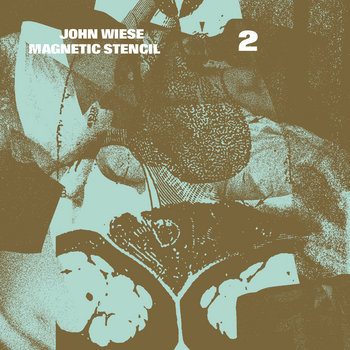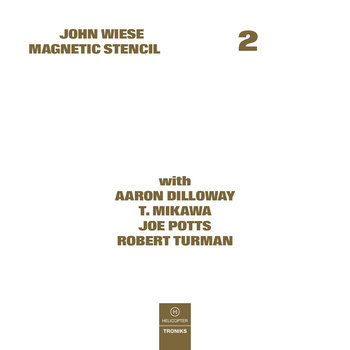 The Magnetic Stencil series is John Wiese's ultimate lockdown project. Conceptually, it's a call back to his teenage days of sharing music through correspondence, here using the exchange as a way to create raw material for new compositions. "I reached out to people and gave them requests to record things in specific ways—general guidelines but with a lot of freedom," he says. "These were all produced using the sounds that people sent me."
The collaborators on this second volume include Aaron Dilloway, T. Mikawa, Joe Potts, and Robert Turman. Unlike the typically succinct Wiese pieces, these compositions evolve over 19 minutes each. "Magnetic Stencil 2-1" opens with a distorted vocal sample that slowly morphs into a droning textural bed before giving way to playful, spacey squeals and squelches. "Magnetic Stencil 2-2" has a different trajectory, quietly evolving from a harsh noise sound into complex atmospheres that whimper, whisper, and sing in mechanical voices.
Sissy Spacek / Smegma
Ballast
Merch for this release:
Vinyl LP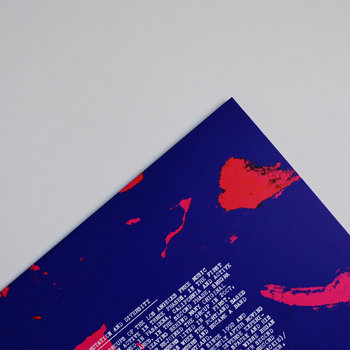 Sissy Spacek (no relation to the actress) is one of Wiese's most emblematic projects, often referred to as grindcore. The group, started at CalArts in 1999 by Wiese and Charlie Mumma, has almost legendary status as a shape-shifting experimental ensemble (past members include Kevin Drumm and Aaron Hemphill of Liars). "There was like a long period, maybe about four or five years, where we would just play one show a year around Christmas. We made some recordings, but we didn't really release that much," Wiese says. "We had been inactive for a while when Phil Blankenship, who runs [the] Troniks [label], had a birthday party at this experimental venue in L.A. called Il Corral, and he invited Sissy Spacek to play. When we played that show, it was really a good experience, and we decided to start the band up again," he says. "It was after that period, like mid-'00s, that really…I wouldn't say it was a functioning band because it was never a functioning band, but it became a lot more active."
Ballast is a good example of Sissy Spacek's elasticity. Recorded by Wiese and Mumma with original members from legendary California noise band Smegma, the album highlights the group's operation as a collective, using live material as the starting point for building intricate sound collages. "Drag Their Feet" is a dynamic voyage where saxophone solos and polyrhythmic drumming emerge from a myriad of electronic debris, aggressive sirens, and a maelstrom of sound effects. The second piece, "Nod To Elsewhere" reads like a deconstructed radio play, with echoing words, distorted voice fragments, sound bites, and radio static converging into what feels like a  haunting transmission from a different plane.
Merch for this release: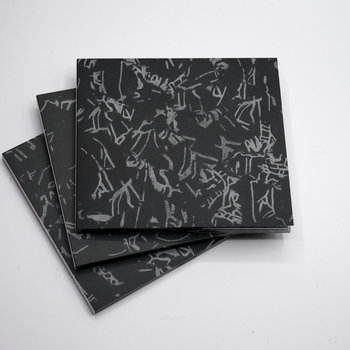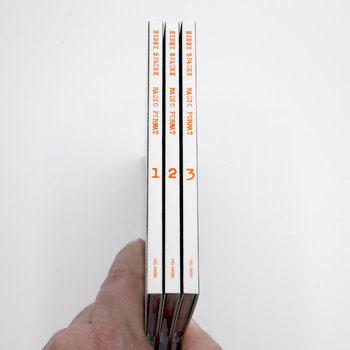 A more conceptual record from Wiese and Mumma, Radio Format is an extensive tribute to radio and its creative potential. The 21 tracks stretched across a three-CD boxset feature collaborations from Sara Taylor (Youth Code), Sarah Bernat (Bad News, 16 Bitch Pile-Up), GX Jupitter-Larsen (The Haters), and Damion Romero (Speculum Flight, Astromero), as well as live broadcasts from Los Angeles station KXLU.
There are plenty of humorous superimpositions and unexpected sonic clashes, like "Radio Format 1-2," which harmonizes speeding car tire sounds with the sounds of objects rhythmically breaking. "Radio Format 2-2" sounds as if someone recorded a grindcore show over a Pierre Scheffer tape, while "Radio Format 3-4" suggests alien conspiracy discourse ran through several layers of outer space radiation.