LISTS
A Guide To Jneiro Jarel's Forward-Thinking Beats
By Phillip Mlynar · June 14, 2017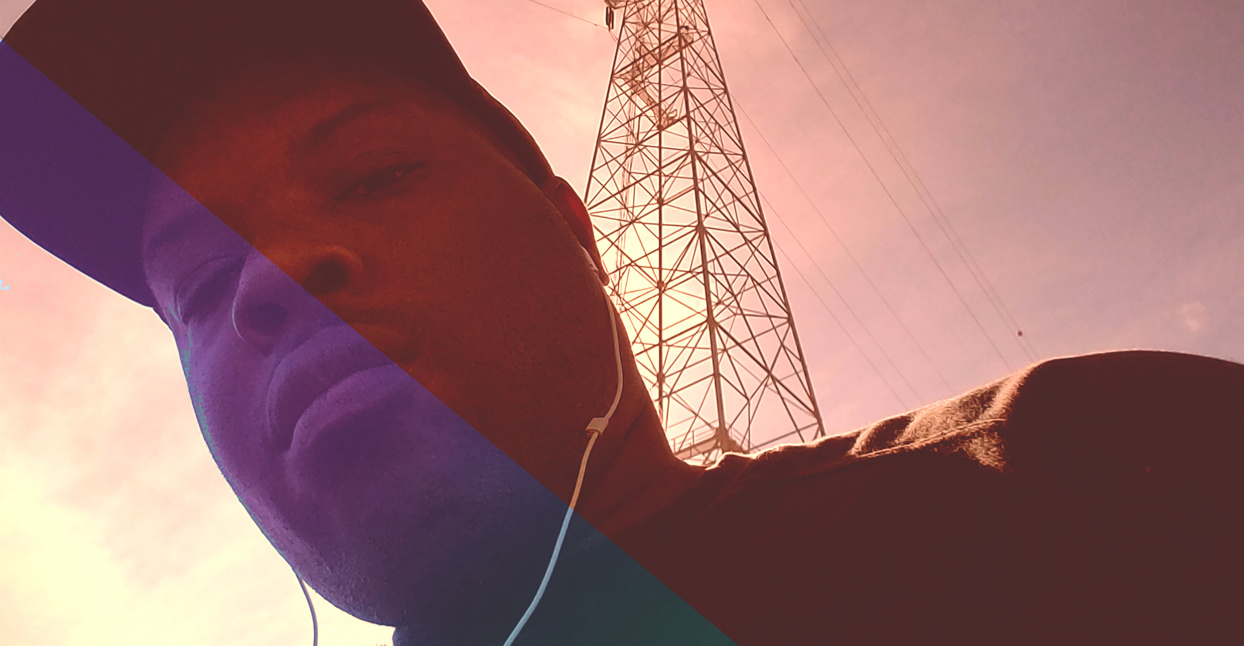 Jneiro Jarel is relaxing in his home in New Orleans, relaying anecdotes about J Dilla, MF DOOM, and Phife Dawg. If you've been following the MC and producer's career to this point, this roll call won't surprise you: Jarel's future-pitched beat science is something of a connection between these revered hip-hop artists. He twists and repurposes curious samples, creates woozy melody lines, and processes drum sounds so they hit home with an authentic thunk. Then, when the mood takes him, Jarel drops the sort of producer-on-the-mic brags that Dilla was so fond of (On "Big Bounce Theory" off his album Three Piece Puzzle, where he talks about being "futuristic with the beats" before commanding, "Easy listening, pay attention when / I'm on the mic device spitting it right, my man").
Getting lost in the prolific Brooklyn-born artist's vast vault of music is like being given a glimpse at the DNA of modern hip-hop. In the midst of plotting upcoming recording projects—including a collaboration with A Tribe Called Quest's Jarobi White and Bahamadia, a project with Afro-Cuban multi-instrumentalist Bill Summers, and ensuing adventures with the Micröclimate ensemble he heads up—we got Jarel to walk us through his extensive back catalogue.
Section A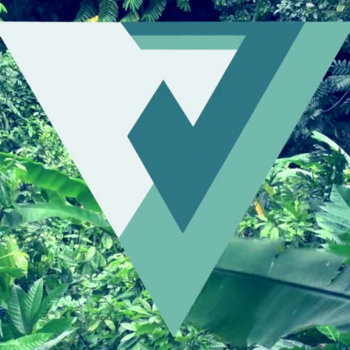 .
00:10 / 00:58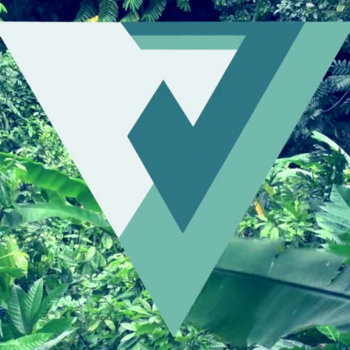 We're taking it way back with this one! Section A was a project reminiscent of my Brooklyn basement days. I was living off Utica Avenue and St. Marks. I was broke as a joke and just trying to survive living in this hole. It was a nice place, but it was probably 10 different people in one building renting out different rooms. My whole room was basically the lab: There was the bed and everything else was just the ASR-10, monitors, mixers, and my Korg. It was really just my little box that I would create in.
I did my first Brooklyn gig at Brooklyn Cafe with DJ Kiva, and the song "Brooklyn Mood" always reminds me of that. We'd vibe out and do sessions, like these live impromptu performances, at different spots around Brooklyn, and that song was kinda the soundtrack to that period. It's the soundtrack to living off the A train line, to my Flatbush experience, to going to see my boy Edwin in Park Slope, to working and breathing in that area, all of that. It was a great time to be in New York City—it's a lot different now!
"It Lives On (Part Two)"
.
00:10 / 00:58
I have many different versions of 'It Lives On,' and I think three versions are out. One is on the Shape of Broad Minds project, and then I have another one without Count Bass D, which is a tribute to James 'J Dilla' Yancey. He'd just passed away, and I was saying that the music still lives on.
Around the time of the song, I visited J Dilla's grave, and it was surreal, man. It was real crazy, 'cause I was there with one of Dilla's very close mutual friends. Dilla didn't have a tombstone at the time—it was just this space. There was this little concrete piece but it had no writing on it and it was kinda weird. It was really wild that this legendary man, whose soul changed so many peoples' lives musically, is now gone and all I saw there was a square with nothing written on it.
Eventually, Dilla got a tombstone, but it was crazy how quick you can be here and not be here. I always thought me and Dilla were supposed to connect 'cause we've always had mutual friends. If he was still alive, we'd have made music together. So it was just all those thoughts going through my head and it was the same way when Phife Dawg passed. It was the same situation.
Phife's mom and my mom were best friends. I didn't find this out until he died. That hit me like a ton of bricks 'cause when my mother saw the news that he died, she didn't know who he was until she saw his legal name, Malik Taylor, and she was like, 'Wait, is that little Malik?' Then she saw his father's name and his mother's name and she lost it. She was like, 'You and Malik were little children and I'd take you to their house in Queens as a baby, when Phife was like a toddler and you'd hang out.' It's insane! I told Jarobi [from A Tribe Called Quest] about it and we were tripping. It's like I have a really interesting connection with these legendary people that I didn't even realize. I know all of Tribe personally, but I never met Phife as an adult. Maybe we'd have figured it out if we met again, but we had no clue.
Three Piece Puzzle (UK Version)
.
00:10 / 00:58
I feel like that's one of my strong classics, but I only say that because a lot of people always bring this record up and it seems to hold a special place in people's hearts. I'd say it's a good example of who I am as a whole 'cause Three Piece Puzzle was the first time I had a chance to let the world hear who I was. I was doing everything: rhyming, singing, producing, DJing. That was before that was the hot thing to do. The only other person who was doing anything close to that at the time was Dilla; he would sing and that's something I connected with him on 'cause I love harmonies. That's why I called it Three Piece Puzzle: it was supposed to be connecting the three different pieces of creativity—the MC, the producer, and the DJ.
The track "Big Bounce Theory" is my mother's favorite song and one of MF DOOM's favorite songs! That's random, right? When I made it, I felt like I wanted to make something that represented walking through Brooklyn, so it's confident bop music. It was jazzy and beautiful, and the bounce was like my walk, my bop. It's nothing deep. And I also give a shout out to Hiram Clarke in Houston, which was where I was before I moved back to Brooklyn. I had to give it up.
Android Love Mayhem
.
00:10 / 00:58
I was fresh out of Philly, having moved to L.A. when recording this one. That era was my Kid A era of Radiohead, if you think about it: Radiohead started off as an indie band, but then they started experimenting more. Android Love Mayhem was my Kid A record. I started dabbling with these raw crazy synth sounds and experimenting a little deeper. I wasn't just making songs that were interlude-worthy—a lot of stuff I've used for interludes are because I felt the sounds were too strange to be used as songs and I didn't think the world was ready—but that record was like, 'I don't care.' That was me not being concerned about what people thought. It's a very honest moment in my career.
I strictly used only [the software] Reason to record it. This was at the beginning when it first came out, like around 2000, and I started experimenting with making music on a computer. I was always an ASR-10 guy but I thought, 'Hmmm, let me try it out.' I actually didn't like the sound at first, so I had to literally make my own way to convert that digital sound. I tried to warm it up and find these different techniques to give it my signature texture. It was a lot of work but that makes it beautiful. I come from the analog sounds and recording in the studio during the '90s, so to transfer from that, I wanted to stay ahead of the game.
Fauna
.
00:10 / 00:58
Fauna is basically my love for animals and nature, man. It inspires me. That's why I have a really close relationship with Costa Rica. People don't know this, but I'm a herpetologist, so I dealt with reptiles and amphibians professionally at one point. I love those creatures, man. So it was natural that I'd make a soundtrack about that.
The music is sourced from field sounds and things from nature documentaries and personal excursions to surround myself with nature and seek out bird sounds. Birds are amazing, man, especially the sounds they make in the jungle and the rainforests—it's like magic. I like to take the sounds and use them as part of the music. I continue to do that even on projects that are not necessarily about animal life—I actually use a lot of those sounds all across my music.
Lost Pieces Vol. 1 & Vol. 2
.
00:10 / 00:58
.
00:10 / 00:58
I literally found a box of old music in my storage unit, and that's how the Lost Pieces series came about. I'm trying to be more stable and stay in one place, but I was a nomad at the time. I'd have all this music I worked on; I'd save it and put it away and forget all about it. A lot of that stuff I did on the ASR-10 in the '90s, the actual files are corrupted and I can't do anything to the tracks anymore so it is what it is. My mentality was I should just put it out to the world as it is. It was old vintage CDs; it became a cool thing and I decided to do a series of these.
Listening back to old music is very much like seeing pictures, especially someone you haven't seen in awhile: 'Oh my gosh, I totally forgot about this girl I used to date a little bit, she's kinda cute…' It's the same thing with music. It's exciting, like an old tape you used to love and played all the time, then you moved away from it. Then you find it one day and remember why you loved it. Lost Pieces is that feeling for me. Well, not with everything on there, like some songs I never want to hear again. I also have a Volume 3 of Lost Pieces that I did that was only available through a Lost Pieces T-shirt campaign on Bandcamp. That was a lot of stuff that was only intended for DOOM, but I hit him up and squared it out. Eventually I'm gonna do a full release for it.
Amazonica (1999-2004)
.
00:10 / 00:58
It's probably not hard to tell that I love Brazil—I mean my name is Jneiro and I'm named after a city in Brazil, so naturally I have this love for Brazilian music and the Amazon, which is obviously the biggest rainforest in the world. So this record was an ode to Brazil. Crazily enough, I sampled artists like Marcos Valle, who I've listened to throughout the years. I've actually not been to the Amazon but I want to go. There's probably a lot of reptiles out there—some you don't want to come across!
—Phillip Mlynar