LISTS
A Non-Comprehensive Jim O'Rourke Comprehensive
By Marshall Gu · May 08, 2023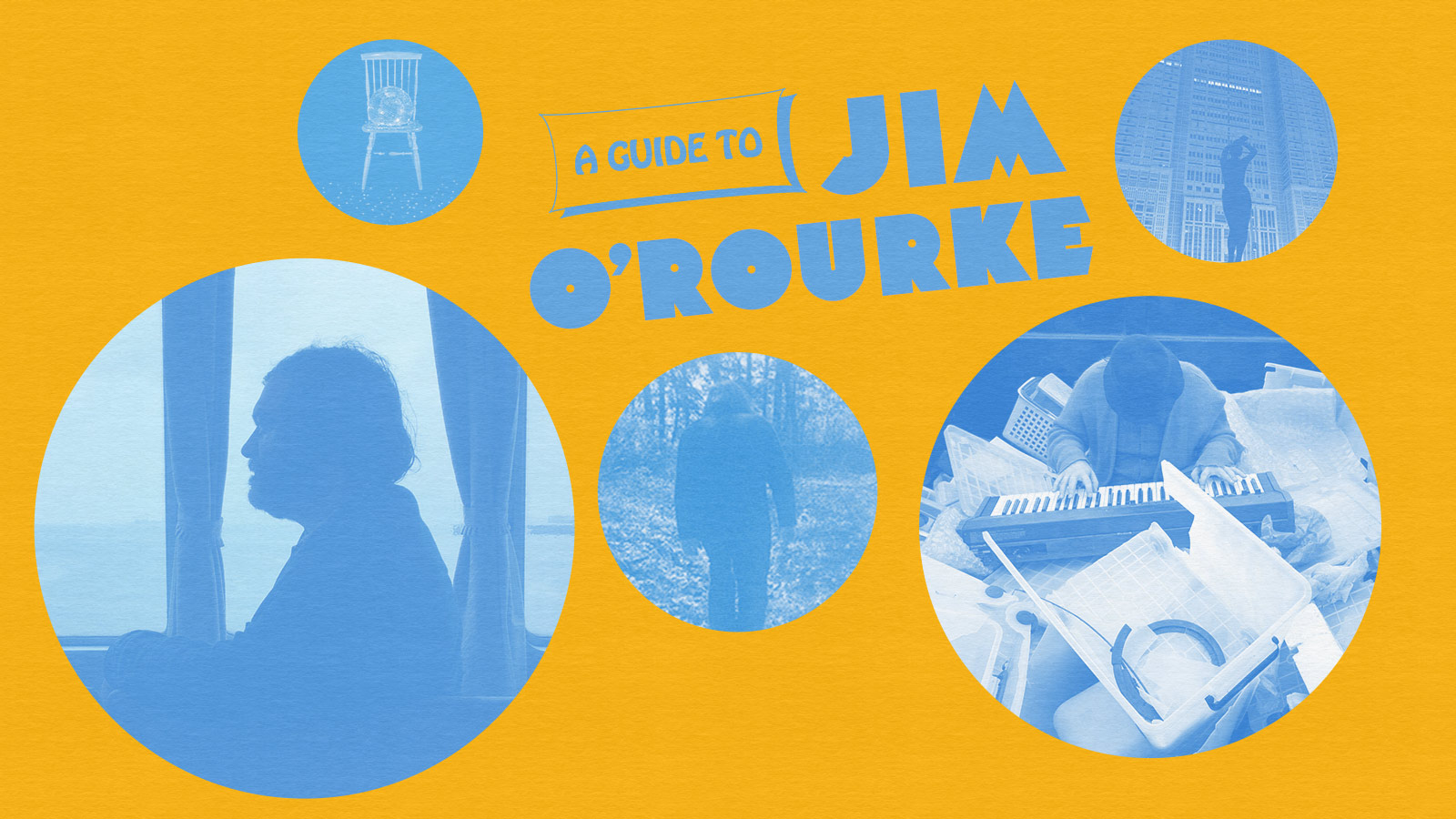 If you have heard the name Jim O'Rourke, it is likely because of his work behind the boards for musicians including Joanna Newsom, Smog, Sonic Youth, Stereolab, Tony Conrad, and Wilco. Like Steve Albini, O'Rourke isn't picky about who he chooses to work with ("Unless I have a moral problem with the group, I'll always work for people," he said in an interview with Hit It Or Quit It), which has allowed him to work with different musicians and touch on different genres—often resulting in those artists' best albums.
That said, his best work remains his own. Jim O'Rourke's most-celebrated solo records, released via Drag City around the turn of the millennium, were a trilogy of albums named after Nicolas Roeg films. These came almost a decade after he got his start as a drone and experimental artist. But the Drag City albums demonstrate O'Rourke's deep understanding and tremendous love for American musical history. The works of pop and classical composers including but not limited to Van Dyke Parks, Terry Riley, Philip Glass, Burt Barcharach, John Fahey, and Charles Ives are sifted through O'Rourke's unique takes on folk, pop, and rock music.
There is an ironic distance in O'Rourke's music, as if he's trying to keep the listener at arm's length—hence the grotesque covers that grace Eureka and Insignificance by Japanese artist Mimiyo Tomozawa, or the strange and often morbid lyrics that he sings over gorgeous backdrops. Yet, underneath is music that can be deeply sincere and nostalgic, best-exemplified in the song title "There's Hell in Hello, But More in Goodbye." Witty, yes; but also perversely tragic. "There's a certain point where anyone my age has to realize that whatever mythology they grew up with, it doesn't exist," he once said in an interview with Mike McGonigal. His music can be heard as contemplations on those myths, parsing out the forgotten and the fabricated.
But ask O'Rourke if he considers himself a musician and he is adamant that he's not. "Musicians are people who really love their instruments. They think of their instrument as a vessel for expression […] I have no interest in expression," he told experimental music newsletter Tone Glow. Instead, O'Rourke modestly says "I do stuff."
He has done a lot of stuff. Even ignoring his work behind the boards for others or as a member of different bands, his solo albums, collaborative works and live albums alone tally into the hundreds. As such, no guide could possibly be completely comprehensive—but this guide serves as a start.
---
Drag City Masterpieces (1997–2015)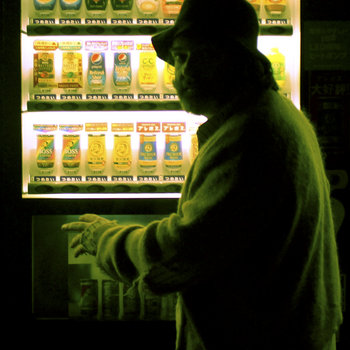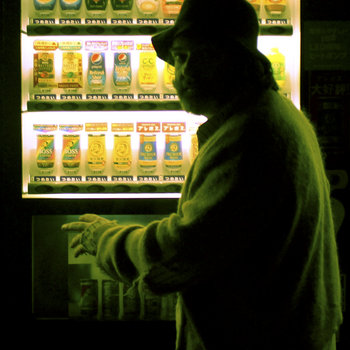 Merch for this release:
Vinyl LP, Compact Disc (CD)
Bad Timing is ultimately the outlier of Jim O'Rourke's original run on Drag City because it's the only one without vocals But it is incredibly austere, filtering John Fahey guitar patterns through the model of the American Minimalists, with a dash of dissonance sprinkled throughout. For example, "There's Hell in Hello, But More in Goodbye" starts with only a few acoustic guitar notes but ends in a wash of drone. As is the case of every piece here, it's interesting to hear how O'Rourke gets from point A to point B. Closer "Happy Trails" pulls the opposite trick, starting with a loud, ripping chord and slowly peeling away the drone, returning to finger-picked folk and then tossing in a marching band for good measure.
Merch for this release:
Vinyl LP
Eureka marks the start of O'Rourke singer-songwriter period. He's writing and covering compact pop songs, including "Something Big" by Burt Bacharach, except he's cheeky about what it means to make a pop record, which is why two of the album's eight songs are instrumentals and the first song out the gate is a nine-minute Minimalist exploration of Scottish poet Ivor Cutler's "Women of the World." There is more instrumental color here than on Bad Timing. Ken Vandermark swoops in with a delightful saxophone solo on "Through the Night Softly" while Joan Morrone's French horn brightens up the sullen closer "Happy Holidays."
Merch for this release:
Vinyl LP
In the middle of the Roeg trilogy is a four-song EP that consolidates the American primitivism of Bad Timing, the pop songwriting of Eureka, and the rock heft of Roeg's 1985 film Insignificance. The lyrics of "Fuzzy Sun" and the title track can get incredibly morbid, with the former talking about branding babies with cigarettes and the latter about lusting after a paraplegic, but the instrumental tones are autumn-crisp and gorgeous throughout. Drummers Glenn Kotche, whom Jim O'Rourke would soon introduce to Wilco, and Silver Jews's Tim Barnes both give the EP a lively pulse, making an already short package feel that much shorter.
Merch for this release:
Vinyl LP, Compact Disc (CD)
Insignificance is Jim O'Rourke's big rock album, and he predictably explores rock from an outsider perspective, turning the genre inside out. The lyrics are cheeky extensions of so many harsh break-up songs in rock music: "Sorry, but I found someone new to spend time / Instead on you, I spend it with me" and "Cause listening to you reminds me of a motor's endless drone / And how the deaf are so damn lucky" are put-downs worthy of inclusion in "Idiot Wind." The guitar on "All Downhill From Here" and "Therefore, I Am" have a volume akin to grunge and a sear reminiscent of Southern rock bands like Drive-By Truckers, which O'Rourke contrasts with plenty of soft sections.
Merch for this release:
Vinyl LP, Compact Disc (CD)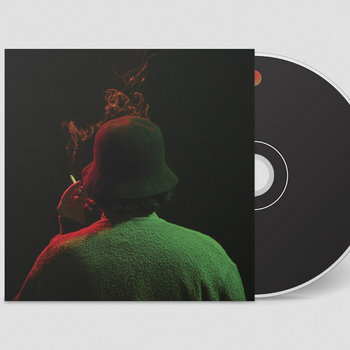 2015's Simple Songs wasn't just Jim O'Rourke's first album on Drag City in six years, it was also his belated return to his singer-songwriter phase from almost 15 years before. Opener "Friends With Benefits," for example, has that crisp acoustic tone that would have slotted perfectly on Halfway to a Threeway. The key difference is his voice. Where once it was endearingly awkward and shy, it has aged gracefully, becoming deeper and more confident. The album title isn't meant to be taken seriously; his Japanese bandmates add flourishes to deepen the sound, such as Atsuko Hatano's string harmonies on "Hotel Blue."
---
Steamroom
In 2013, Jim O'Rourke embarked on his Steamroom series, named after his home studio in Tokyo. These releases are available only on Bandcamp, and can be anything from reissues of previous albums to film soundtracks to completely new material you cannot get elsewhere.
O'Rourke told Bandcamp Daily in a 2016 interview, "The Bandcamp stuff, that's where I put in most of my energy every day, just making those things. I've spent so much of my life working on other people's music, and I haven't even done 1% of what I want to do myself, so I decided I'm going to just barrel down and do it." As of now, there are 60 Steamroom releases available, so this is not a comprehensive survey, but rather a selection of some of the best.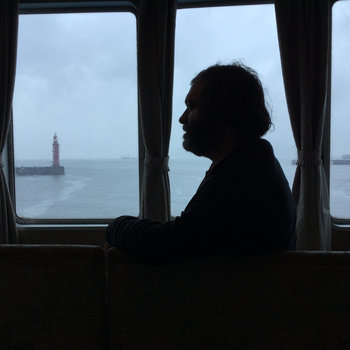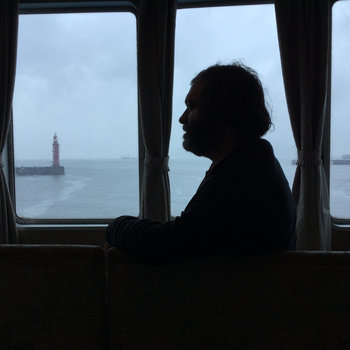 Steamroom 23 was originally released as Happy Days in 1997, the same year that O'Rourke released Bad Timing. The sound is similar: finger-picked acoustic guitar that ends up in drone territory, but, as it's a single 47-minute track instead of four shorter songs, the movement is far slower. The feeling evoked is reminiscent of the Samuel Beckett play of the same name wherein a woman named Winnie is buried waist-deep in an earthen mound and becomes further immobilized as the play goes on. In that regard, consider the drone crescendo to represent the encroaching darkness, the slow death, the forgetting of memories that once made you happy.
Some of the most austere and peaceful drone that O'Rourke has ever made can be heard in Steamroom 40's 41-minute piece unceremoniously titled "Improper Release." The tones here are all gentle. Some of the higher-pitched sounds have a sparkle to them, like the sun's reflection off water, folding into the other sustained notes and then gently dispersing. Each newly introduced note is practically imperceptible, like the beating of a moth's wings as it lands on a screen door.
O'Rourke was hesitant to release Steamroom 47—"It's probably because it sounded too much like music," he told Tone Glow—but eventually acquiesced when a close friend convinced him. Steamroom 47 is one piece titled "So You Want to Write a Fugue" in reference to the source material—Glenn Gould's Goldberg Variations—which O'Rourke re-synthesized using a fast Fourier transform (FFT) algorithm and then ran through a program to generate a score from it. The results sound like a more rigorously composed piece than most of the other Steamroom entries, with piano lines coming in and out of telephone line–esque static.
---
Collaborations and Group Work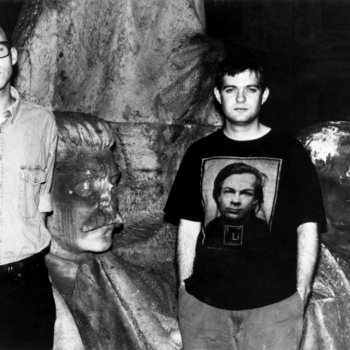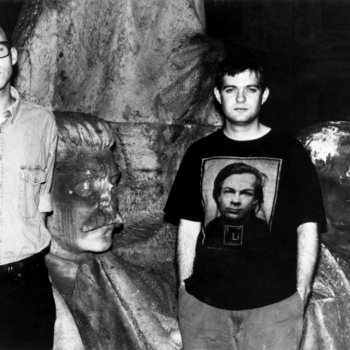 Merch for this release:
Vinyl LP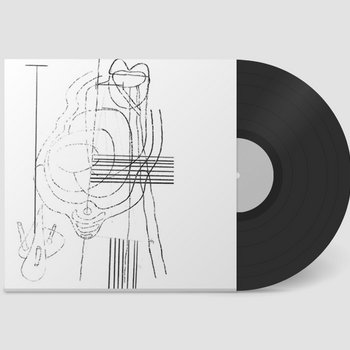 Camoufleur is the final album from avant-garde project Gastr del Sol, originally David Grubbs with John McEntire and Bundy K. Brown before the latter two left and joined Tortoise. O'Rourke had reached out to Grubbs with the intention of forming a heavy rock band and, while that didn't work out, the two began collaborating together as Gastr del Sol. Collaborating with Oval's Markus Popp, this is an album where new textures or even genres are brought into the fold but nothing sounds out of place: a field recording of French children being interrupted while setting off fireworks on "The Seasons Reverse" to gorgeous acoustic guitar rain on "Black Horse" or pedal steel guitar bending around the glitchy ambient noise on "Mouth Canyon."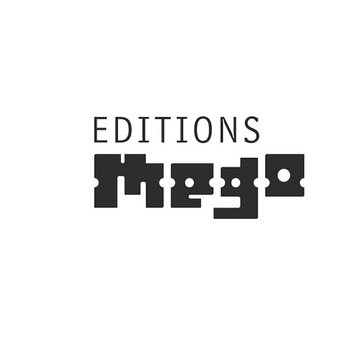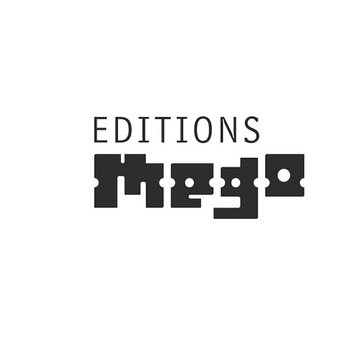 Merch for this release:
Compact Disc (CD), 2 x Vinyl LP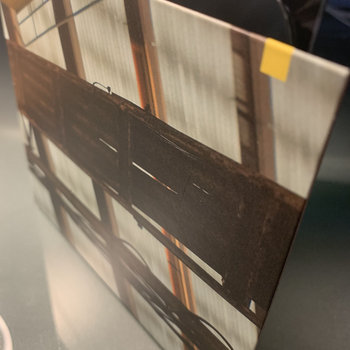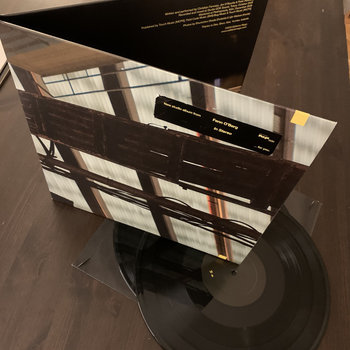 O'Rourke, Christian Fennesz, and Peter Rehberg were putting out live performances under the name Fenn O'Berg as early as the late '90s. After a long hiatus, they returned with a different approach entirely to their sound and their debut studio album In Stereo arrived in 2010. Reminiscent of German avant-gardist trio Kluster, natural instruments and synthetic ones blend into a symphony of noise, although in this album's case, it's of a gentler nature thanks to the personalities of the different artists smoothing out one another.
Oren Ambarchi & Jim O'Rourke
Behold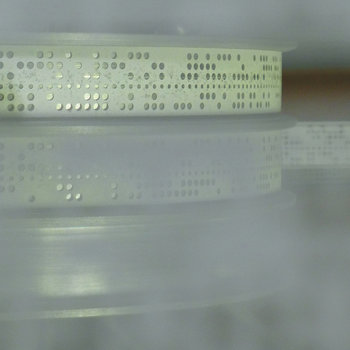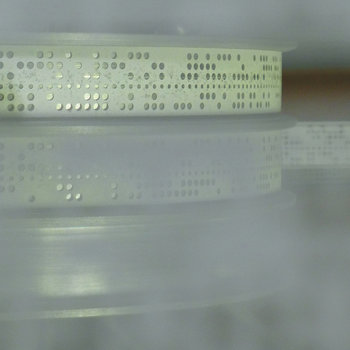 Merch for this release:
Vinyl LP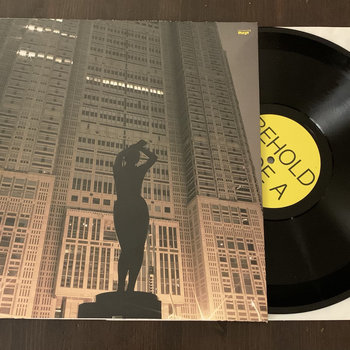 The second collaboration between O'Rourke and Australian multi-instrumentalist Oren Ambarchi is reminiscent of the music of German band NEU! At the heart of Behold, and distinguishing it from their previous collaboration Indeed, is a krautrock–like pulse from the mechanical ride cymbal—but where Michael Rother would have added a melodic guitar lead, Ambarchi and O'Rourke's organs, synthesizers and guitars are amelodic, rising and falling in unpredictable ways. As the rhythm is almost omnipresent through the album's 42 minutes, Behold is unique among O'Rourke's collaborative albums.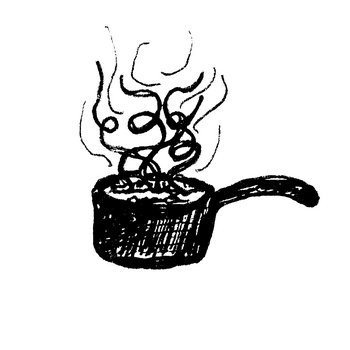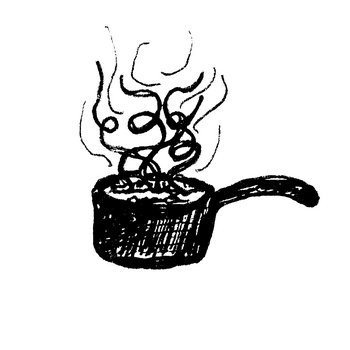 Merch for this release:
Vinyl LP
Two side-long tracks of experimental composer Brunhild Ferrari's tape compositions that were subsequently edited by O'Rourke. The word "engloutir" is French for "to engulf," and that is exactly what happens throughout the title track where shards of sound—piano and synthetic bird calls—are swallowed up by field recordings of the Aegean sea. Where "Le Piano Englouti" hums and buzzes as if some strange ecosystem, the second track "Tranquilles Impatiences"—based on Ferrari's husband Luc's Exercises d'improvisation—is a mass of pulsing and glitching digital sound.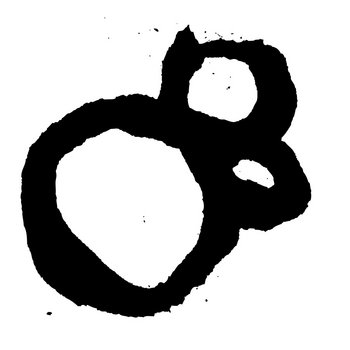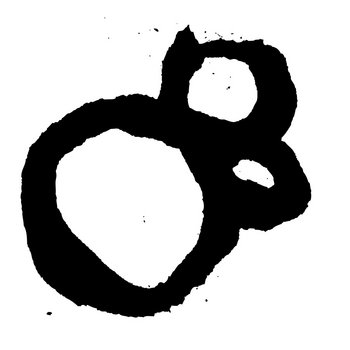 Merch for this release:
Vinyl LP, Compact Disc (CD)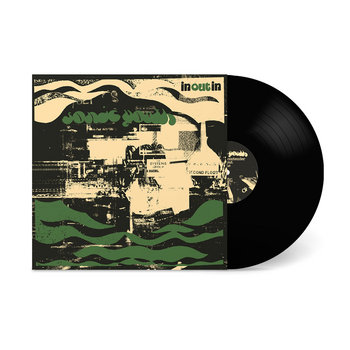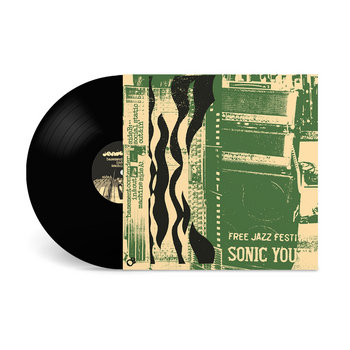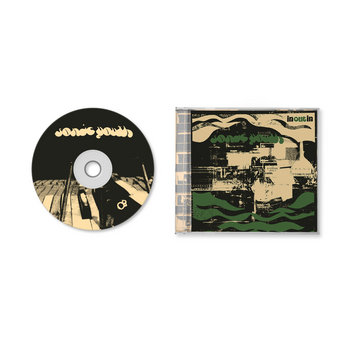 After Jim O'Rourke helped produce and mix the band's 2000 release NYC Ghosts & Flowers, he became a full-fledged member of Sonic Youth, helping perform additional guitar and bass duties and washing out the band's noise into peaceful spring rain on Murray Street and Sonic Nurse before leaving the band in 2006. In/Out/In collects five songs recorded between 2000 and 2010, of which "Social Static" and "Out & In" feature the band bolstered by O'Rourke. The former is a score piece for the Chris Habib and Spencer Tunick film of the same name—12 minutes of cavernous guitar drone, with Steve Shelley's drum hits dissolving into the hiss. Recorded in 2000, "Out & In" is heavier than anything from NYC Ghosts & Flowers, and the guitars near the end sound like the blare of police alarms driving past.
---
Behind the Scenes
This is just a sampling of some of the albums that Jim O'Rourke has worked on, either as a producer, mixer, or engineer, presented in chronological order.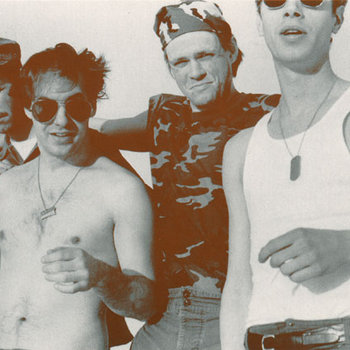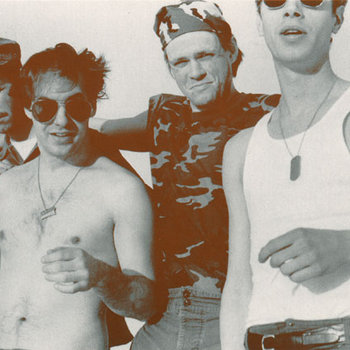 Merch for this release:
Compact Disc (CD), Vinyl LP
One of the earliest examples of Jim O'Rourke producing for rock band, fellow Chicago band U.S. Maple whose mission statement was to "erase rock and roll entirely from our minds." No bass here, just two guitarists channeling the spirit of New York City's no wave in a pure angular assault, the guitars flinging themselves against the hits of drummer Pat Samson and vice versa. Vocalist Al Johnson is the perfect mix between Can's rambling first vocalist Malcolm Mooney and the shamanistic Damo Suzuki, dumping incoherent phlegm-filled non-melodies that somehow sync into the weird grooves.
Joanna Newsom
Ys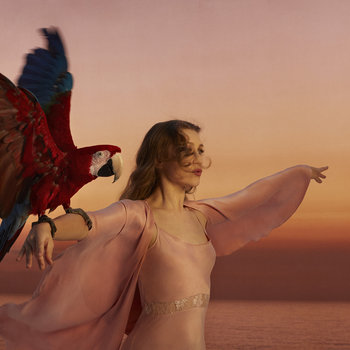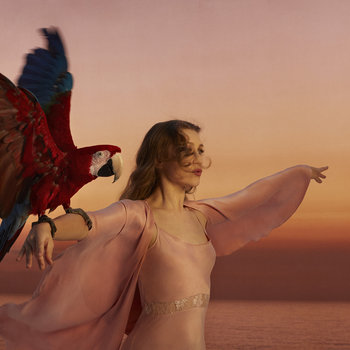 Merch for this release:
Cassette, 2 x Vinyl LP, Compact Disc (CD)
Whereas Joanna Newsom's debut album featured only her voice and harp or piano, she gets ambitious on her sophomore, Ys, halving the number of songs into only five long songs, featuring orchestral arrangements from none other than Van Dyke Parks, recorded by Steve Albini, and mixed by Jim O'Rourke. At the center of these swirling strings, counterpoint harp washes, and occasional backing vocals (from her sister and Bill Callahan) is Newsom's voice, unique and otherworldly, delivering narratives that ponder the stars, love, and mortality, often in the same verse. An album of epic fairy tales, with musical illustrations of birds, monkeys, bears, and meteorites.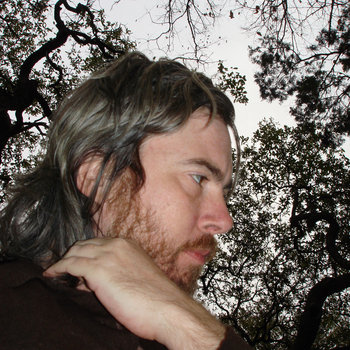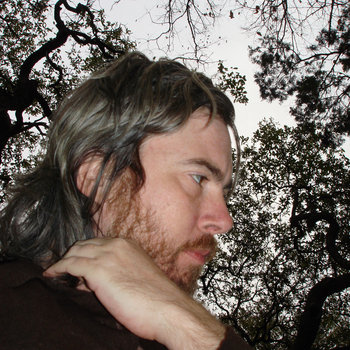 Merch for this release:
Cassette, Compact Disc (CD), Vinyl LP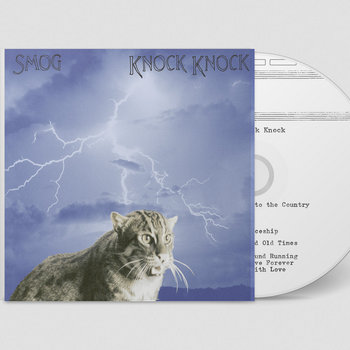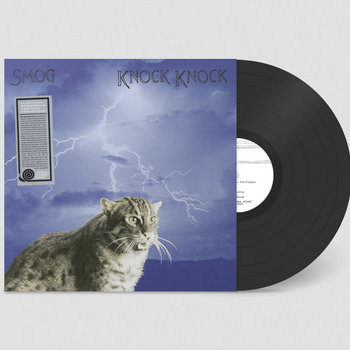 What makes Knock Knock Smog's best album is the minimal arrangements produced by Jim O'Rourke that serve to ensure Bill Callahan's richly expressive voice remains the focal point. This is true even when the guitars on "Held" and "Cold Blooded Old Times" kick up some dirt. "I Could Drive Forever" is for the loneliest of drivers, set to a tempo slower than most slowcore bands would dare, while closer "Left Only With Love" is pure empty space as Callahan muses "I hope you find your husband / And a father to your children." "My travels are over," he sings optimistically on the opener and by the album's end, Callahan finds himself on the move once more, "With every mile / Another piece of me peels off and whips down the road."
Merch for this release:
Vinyl, Compact Disc (CD)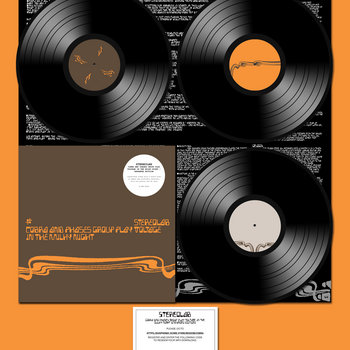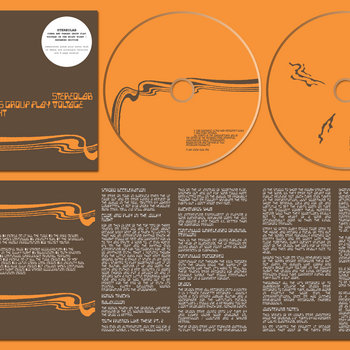 Half of Stereolab's last entry of the 1990s is produced by Gastr del Sol/Tortoise drummer and previous producer John McEntire, while the other half is handled by O'Rourke. Either way, the effects are breathtaking. Dots of vibraphone, marimbas, and Sean O'Hagan's chamber arrangements are set over loops of catchy piano lines ("The Free Design") and jazz drumming ("Fuses"). This all culminates in the 11-minute multipartite epic "Blue Milk" which combines krautrock's motorik drumming with kosmische musik's stargazing atmosphere.
Wilco exited the 1990s as an excellent alt-country band. They started the next decade putting out an art rock masterpiece that garnered comparisons to Radiohead in how smoothly they adopted a new sound. O'Rourke has a lot to do with that; here, he brings with him his trademark washes of folksy beauty and dissonant noise that find new comfortable homes, as well as introducing drummer Glenn Kotche into the band. "I am trying to break your heart" and "I've got reservations / About so many things / But not about you" may be worlds apart in sentiment but they are one in narrative on Yankee Hotel Foxtrot thanks to Wilco and O'Rourke.
---
Experimental Solo Releases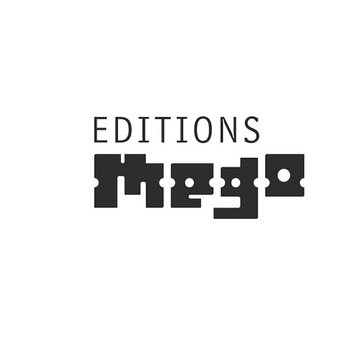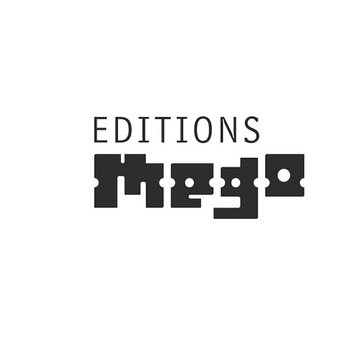 Merch for this release:
Compact Disc (CD)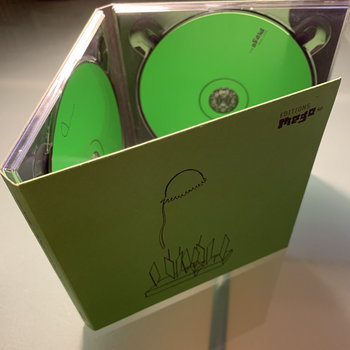 Released at the end of 2001, this is O'Rourke's electronic album, coming alive with buzzing odd machinery. In contrast to IDM (which some of these sounds occasionally recall) or Electroacoustic Improvisation, the tones here aren't cold but instead have a friendly warmth to them. The ambient introduction to "And I'm Singing" is music for coffee and sunrises, while the beeping symphony of "I'm Happy" sounds like Fisher-Price toys speaking to one another in a coded language.
Released on newly-founded Japanese label Newhere, O'Rourke stretches his sound into ambient territory. Limiting himself only to a few instruments, he creates a soundscape that is by turns bracing and meditative—exactly like the winter season. Of course, as always with O'Rourke, his work resists easy categorization. Consider Sleep Like It's Winter less an ambient album and more of "an album about ambient albums," as O'Rourke says.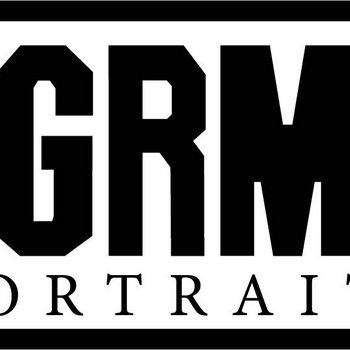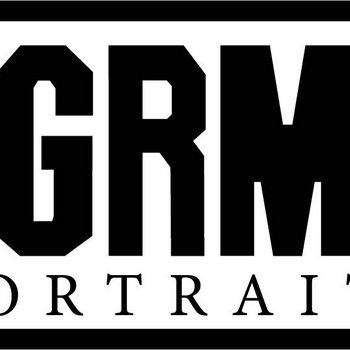 Jim O'Rourke considers Shutting Down Here the most meaningful album to him in all of his discography. "It goes back 30 years because it does involve the first time I went to INA-GRM, which is 1990," he told Tone Glow.  Shutting Down Here is a single track, a purely a textural pleasure where acoustic instruments—including a mournful trumpet courtesy of Eivind Lønning—and the sound of footsteps down a cold, curious hall are distorted by and blend into O'Rourke's electronics, creating one of the most enticing sonic universes in his whole discography.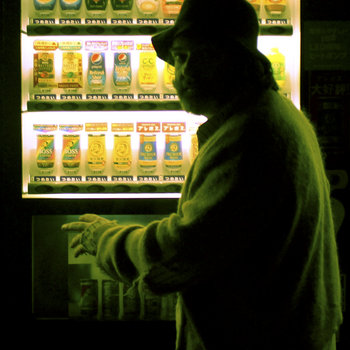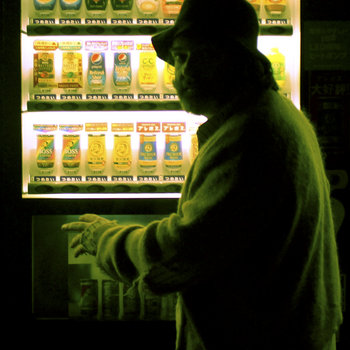 Merch for this release:
Vinyl LP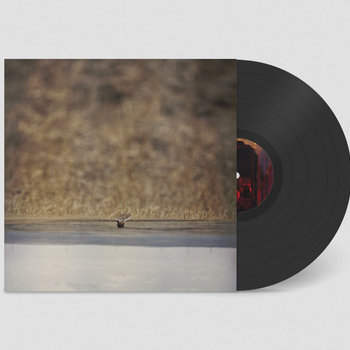 Jim O'Rourke's soundtrack for Kyle Armstrong's "prairie gothic drama" Hands That Bind is his first to receive worldwide release, and O'Rourke navigates the film's 1980s Albertan prairies setting with ease. The sounds he uses are ambiguous. Drums appear on "A Man's Mind Will Play Tricks On Him" and "One Way Or Another I'm Gone," but the pulse isn't just deliberate, it's brooding—a darkness stirring in small town Alberta. A slow wind sweeps through "Wasn't There Last Night," the sun hanging low while the sky's blue is fading out. And in the climax of "That's Not How the World Works," a tea kettle is brought to a scream. At least, you hope it was a kettle.