LISTS
Good Times Are Coming: The Essential Guide to Jeremiah Jae
By Andrew Martin · September 13, 2016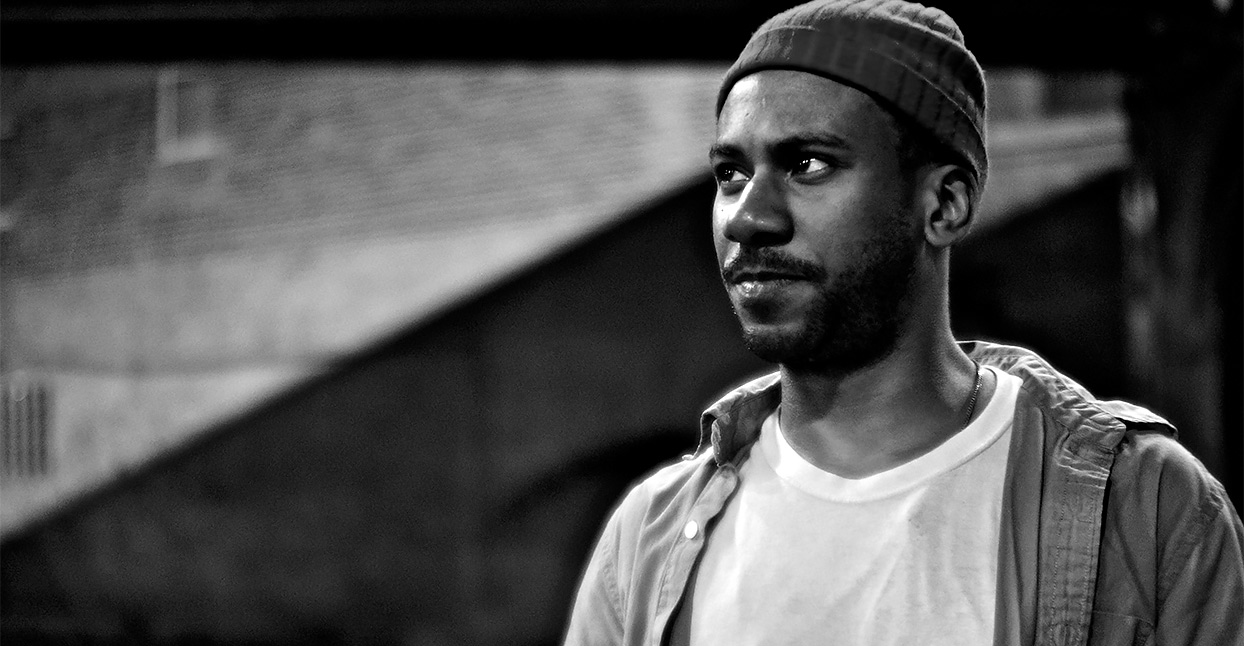 Jeremiah Jae's music is unapologetically hazy. He blankets nearly every track with healthy clouds of weed smoke, giving listeners contact highs on each song. Yet despite the premise, Jae's music is never lazy, repetitive or sloppy. It's singular and atmospheric.
It doesn't take long to recognize Jae's flow. He rhymes with a dead-eyed gaze that's equally monotone, gripping and clear. But it's more than just the Chicago native's voice that grabs you; dude can piece together some rather stunning instrumentals, too. The son of a jazz musician, he's able to play drums, guitar and piano. And while many of his beats are based on well-curated samples, there's a clear musicianship, even if he's looping chops to add texture to his work. Jae pulls from jazz's weirder moments and his rhymes are full of off-color humor.
Given all this, it makes sense that he's a member of Flying Lotus' illustrious Brainfeeder crew, has released music via Warp Records, and collaborates with cats as varied as Lord RAJA, Run The Jewels, and Mount Kimbie. Jae has released a ton of material in a variety of formats since his 2008 debut. Here's a roundup of Jae's most essential work.
If you're feeling these projects, be sure to check out his recent JP Moregun mixtape with fellow Brainfeeder artist PBDY, in addition to Holy Smoke, his upcoming release with the equally blunted Zeroh.
Young Black Preachers—Gesus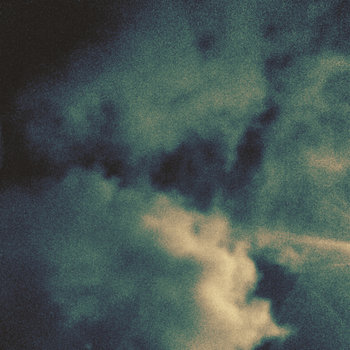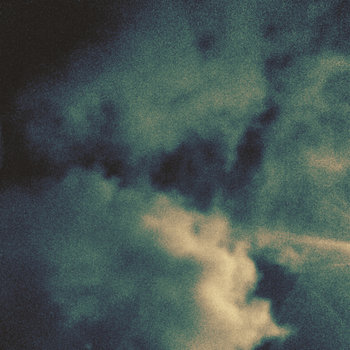 Spiritual tinges run throughout Jae's discography, but Gesus is the most outwardly "religious" piece he's done. You don't have to be religious or even spiritual to enjoy it, though. Jae, who produced most of the project, and Tre dive into Mobb Deep territory on the creepy and superb "The Light"; they spit over beat-switching mayhem on "Giant"; and they reference everyone from hostile conspiracy theorist Alex Jones, to popcorn king Orville Redenbacher, to the Egyptian god Heru. And it's all tied together by its aesthetic, which is equal parts dusty crates of vinyl and hollowed copies of the Bible. Oh, and apparently there's a new YBP project coming soon. Score.
Black Jungle Squad—Black Jungle Radio
Pardon the phrase, but Jae was on one in late 2012 and most of 2013. He dropped several of the projects on this list during that time period, but none more accessible than Black Jungle Radio. It's a compilation of joints he was dropping on a weekly basis in addition to five exclusives, which may leave you thinking this would be scatterbrained in nature. But this is JJ we're talking about: dude knows his lane (grimy, textured, and blunted hip-hop) and manipulates it as he sees fit. Whether working with cats outside of his camp (peep the Zeroh and Jonwayne collabs on "BlackMyth" and "93," respectively) or sticking to his squad (the two YBP joints especially), Jae keeps it grounded and singular—and that's a very, very good thing.
Jae R—Yard Sale
Like most creatives, there's more than one character waltzing around in Jae's skull. And when he laced together instrumentals for his Yard Sale series, he put Jae R at the helm of the smoked-out journey. Each of the four installments is worth a listen, especially if you become a Jae completist by the time you're done reading this. But there's something about the first one that's particularly gripping. Maybe it's because I'm a sucker for the Dilla-on-acid intro, "High Steaks," in addition to the insanity that is "Flash Flood" and its wall-of-noise approach. There are pure head-nodders ("The Smoke House"), slappers ("N***a Ride"), and even video game excursions ("Winter Landscape"). Jae may be a bit sonically all over the place on the first Yard Sale, but it shows just how diverse his palate can get when totally unhinged.
Jeremiah Jae & L'Orange—The Night Took Us In Like Family
Given that he is equally deft at producing and rapping, it was somewhat-surprising to see Jae hand over production duties to North Carolina native L'Orange on The Night Took Us In Like Family. But as Jae told Impose prior to the album's release, "this project served as a platform to focus more on the rhymes and the story." That focus certainly shows—and then some—because The Night is a fully realized, engaging concept album following the tale of a cocky, early 1900s gangster. And with Jae playing the role of the snarling, no-nonsense protagonist and L'Orange lacing the noir-ish instrumentals, it all works in a menacingly beautiful way. The Night may be overwhelmingly dark and haunting at times, but hey, that's kind of the point here.
Oliver & Jae—RawHyde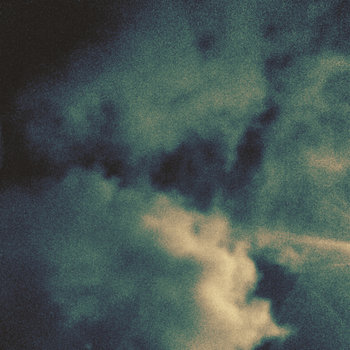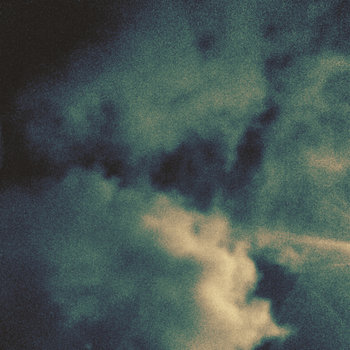 In its own weird and psychedelic way, RawHyde answers the following hypothetical question: What would happen if tough-talking rap artists with an affinity for weed and sample-flipping were transported back to the Old West? It's fitting, then, that this project was created as a dedication to Jae's grandmother's love for western films (h/t NPR; also, that's adorable). And that vibe can be felt as soon as the mixtape opens, because you hear Jae and frequent collaborator Oliver The 2nd presumably faded as hell watching classic westerns. From there, the tape is littered with well-placed samples (sometimes layered atop one another), fights at saloons (Jae and Oliver duke it out on "Pistols"), and sunburnt, rap-cowboy bravado ("Blood Money" and "Poor Man's Gold," among others). It all makes for an addictive and engrossing listen, once again proving that Jae's concept album/EP/mixtape game is super-on point.
Jeremiah Jae—The Decline of Black Anakin
Merch for this release:
Cassette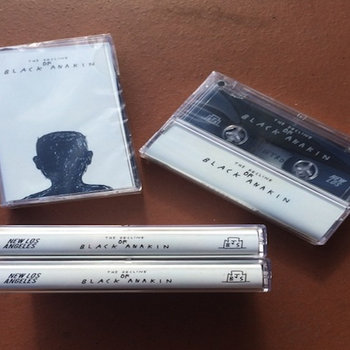 As its title implies, there's a stark darkness to The Decline of Black Anakin. But there's more to this 2015 EP from Jae, who returned to the solo tip after his impressive turn with L'Orange on The Night… The rapper/producer is in complete control here for a short but sweet affair, with its snarling eight tracks clocking in at around 20 minutes. That's of particular benefit to Jae newcomers, who may be overwhelmed by his gloomy atmosphere. But it also provides a strong sampling of what to expect from his discography. He kills it going alone on "Fallen Saints," links with Oliver The 2nd on the harrowing "Anakin's Fall," and anchors posse cut "Slum Bangers," which sounds like a cypher recorded in a haunted house.
Honorable mention: Chicago artist Milly Mango's Rango EP, which is produced entirely by Jae and features several verses from him.
—Andrew Martin