LISTS
The Summer in Jazz Releases
By Dave Sumner · September 15, 2016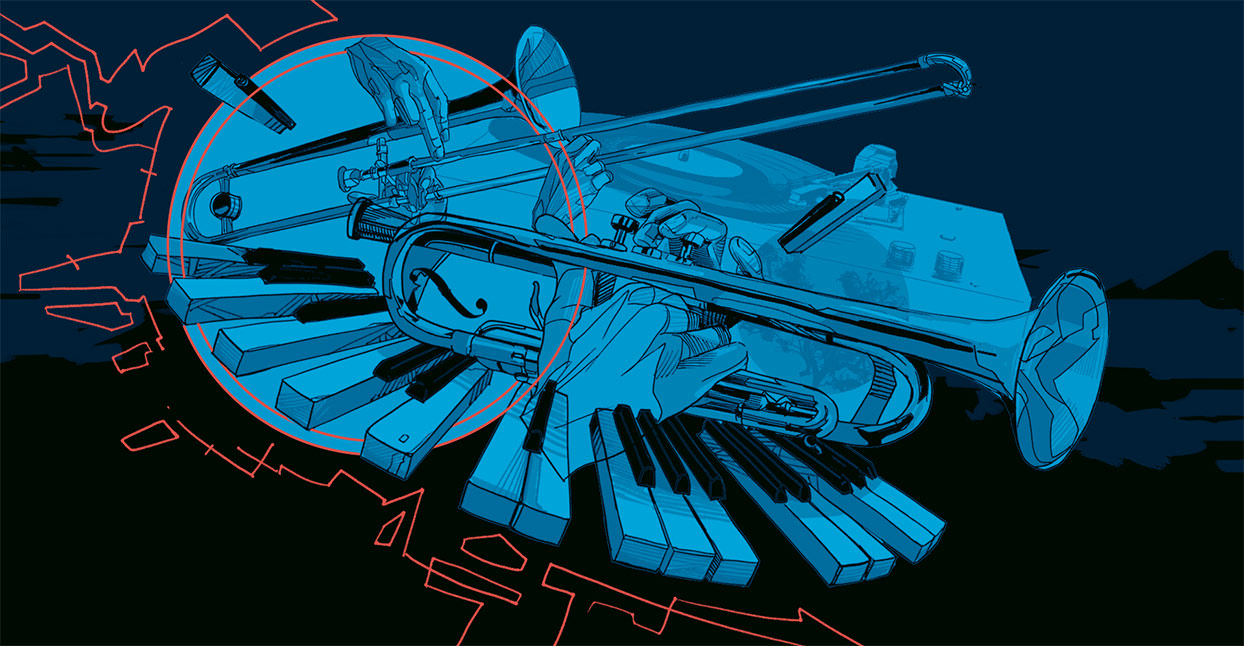 Jazz in 2016 is fractured, diverse, and varied—which is what you'd expect from a genre that's evolved over the course of generations. Even the uncountable sub-genres of bop, post-bop, chamber jazz, world jazz, Latin jazz, ambient jazz, jazz electronica, and a hundred more are insufficient to fully capture the shape of jazz today. So when it came time to round up the notable Jazz Albums released between June and August, the number of albums begging for inclusion was nearly overwhelming. That's bad for me and my nervous system as a writer, but it's great for you as a listener—because the hope of discovering your next favorite album is endless, and the distance to reach it is as short as the next entry in this list.
This column also serves to kick off a new monthly feature on Bandcamp, where I'll be rounding up the best jazz releases every 30 days or so. For those of you for whom jazz is a casual interest, you can get a nice primer of the vast spectrum of expression on the scene. For those of you for whom jazz is a preoccupation bordering on addiction, think of it as an opportunity to binge.
Edward Simon, Latin American Songbook
Merch for this release:
Compact Disc (CD)
There are all kinds of ways to create a covers album, but the greatest factor is perspective. How does the artist view the songs chosen for a particular recording? What do they mean to them?  Are these simply jazz standards that have been played through the ages? In the case of the newest record from pianist Edward Simon, these are songs he grew up listening to in his native Venezuela, and they are as etched into his memory as they are in the digital coding of a download. Simon has spent the better part of his recording career providing alternately innovative and faithful renditions of the different styles that fall under the wholly inadequate generalization "Latin Music." But his newest, Latin American Songbook, might be his most expressive of them all—not because it has technical fireworks (it doesn't) and not because it drinks deep of dramatic interpretation (it doesn't). But because these songs speak from his heart and memory, both as a child and as an adult.
Greg Ward & 10 Tongues, Touch My Beloved's Thought
Merch for this release:
Compact Disc (CD)
Tackling the songbook of Charles Mingus is no small project. The jazz legend was about more than just technical excellence; Mingus's music often dove into conceptual territory that covered as much ground as any creative endeavor can. His 1963 release, The Black Saint and the Sinner Lady, with its operatic intent and deference to the motion of dance, was no exception. It was this album in particular that catapulted saxophonist Greg Ward into his newest project, a live performance recording inspired by the music of Black Saint, both in sound and spirit. Similar in ways to how Rudresh Mahanthappa utilized fragments of Charlie Parker songs as seeds for his own explorations on his excellent 2015 recording Bird Calls, with Touch My Beloved's Thought, Ward and crew head off into territory all their own, while keeping the original source of the inspiration in their rear view mirror.
This is a spectacular performance by a very strong cast of musicians. Thick expressions of the blues melt right into avant-garde bursts of dissonance, and are welcomed into the folds of big band harmonies. This isn't straight-ahead jazz, but it certainly drinks that way. A strong cast joins Ward, with Tim Haldeman and Keefe Jackson on saxophones, Norman Palm and Christopher Davis on trombones, Ben LaMar Gay on cornet, Russ Johnson on trumpet, Dennis Luxion at the piano, Jason Roebke on bass, Marcus Evans on drums. And, hey, it's Mike Reed helping to produce the whole thing—which is significant, because Reed is a musician who's had plenty of his own success finding the convergence between music of the past and present. An outstanding album.
Naomi Moon Siegel, Shoebox View
Merch for this release:
Compact Disc (CD), Vinyl LP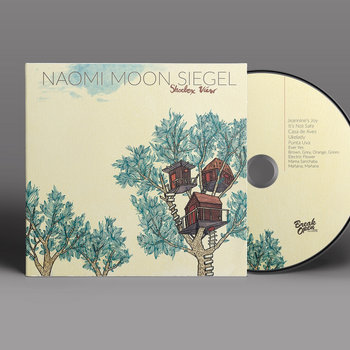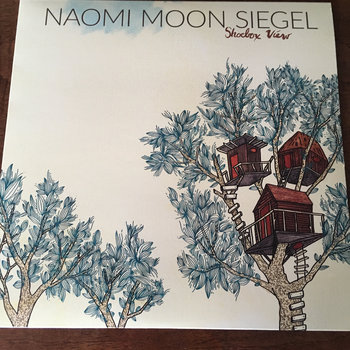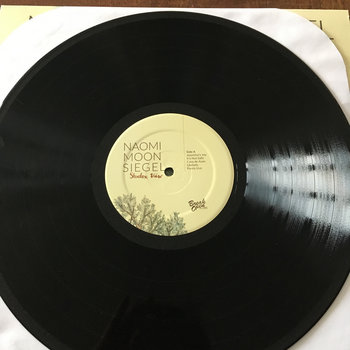 There's an intoxicating mix of influences on the newest from trombonist Naomi Moon Siegel. Even though each composition's various parts are seemingly incompatible, Siegel crafts easy-going music that comes off far simpler than its varied ingredients would otherwise suggest.  Adding in folk, ambient electronica, modern jazz, and indie-pop colors, Siegel has created something with all kinds of personality.  Acoustic guitars, banjos and ukuleles provide a rustic counterbalance to the long melodic sighs from trombone and saxophones.  The ethereal presence of organ, keyboards, and Wurlitzer cast a shadow that surrounds the bright sunshine of viola, piano, and trumpet.  And all of this suggests the kind of serenity experienced as the sun settles into bed and the fireflies take to flight.  Worth noting both the parallels between this music and some of the songbook of Wayne Horvtiz, as well as his contributions to this recording.
Jakob Sørensen, Nomad
Merch for this release:
Vinyl LP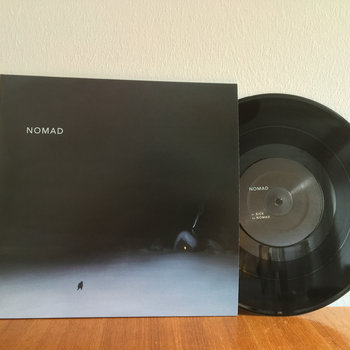 When it comes to the Nordic Jazz sub-genre, the music has a tendency to get lost in its own melody. That's not always a bad thing; there are far worse ways to pass the time than wandering aimlessly in a gorgeous melody. But a little structure is nice, too—something resembling song-form, and something that guides things along a path with an ultimate destination in mind. On his sophomore release, Jakob Sørensen continues to display a talent for balancing both of those outcomes. He knows how to craft a pretty melody, he knows how to take it for a ride, and he clearly knows how to shepherd it with a cadence that is unobtrusive and can get the foot tapping when the moment is right. Sørensen's debut, Bagland, was pretty good, but Nomad is a clear step up, and a promising sign of things to come. He's joined by guitarist Alex Jønsson (a good name to keep in mind, by the way), pianist Mathias Jæger (ditto) and the solid rhythm section of bassist Frederik Sakham and drummer Andreas Skamby, who keep things lively on the kind of album where daydreams are apt to drown everything else out.
Jeremy Cunningham Quartet, re: Dawn (from afar)
Merch for this release:
Compact Disc (CD)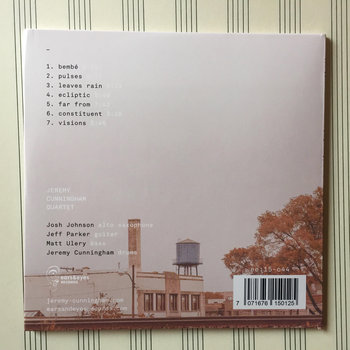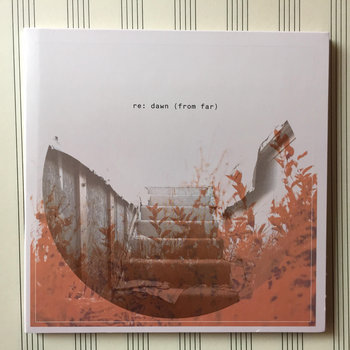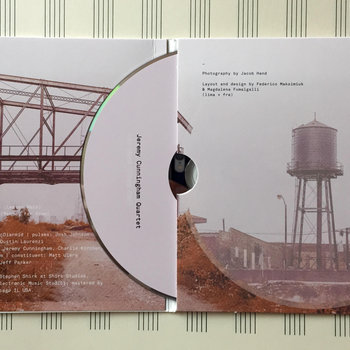 There's an old-school groove to the debut of drummer Jeremy Cunningham. It's got catchy melodic hooks, and cadences that keep feet moving on the dance floor. Joined by guitarist Jeff Parker, bassist Matt Ulery, and alto saxophonist Josh Johnson, Cunningham guides the emotional tones from a euphoric bounce to the romance of serious moonlight—and all of it says, "Let's Dance."  The tempos that stick to a sway are plenty inviting, but it's when the quartet incites a buoyant joyfulness that the album's charm really shines through. A nice showcase of the strength of the Chicago scene, and the kind of individual personality that isn't often displayed on a debut recording.  Promising as hell for future projects, enjoyable as hell in the present moment.
Michelson Morley, Strange Courage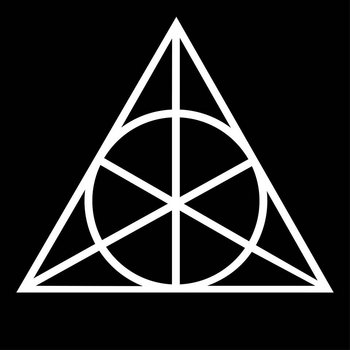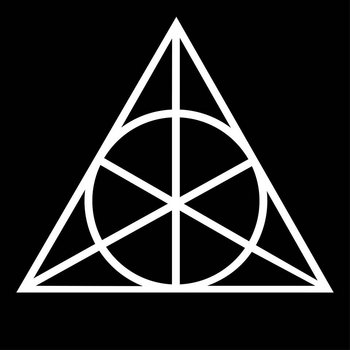 For the quartet Michelson Morley, melodies are just fragmentary images, and they can stretch far out to the horizon line when they're filtered through the right prisms and lenses. Melodic phrases sometimes waver like sunlight on the surface of a pond, and sometimes cut through like the sudden sharp flash of lightning. They arrive as both pulsing grooves and harmonic binges. This approach requires a peculiar kind of workmanship, merging organic instruments and electronic effects, and uniting the influences of modern jazz, ambient drone, and indie rock, all the while keeping the melodic gem at the heart of each tune untarnished. Saxophonist Jake McMurchie has a proven track record genre-mixing as a member of Get the Blessing; guitarist Dan Messore has plenty of practice shaping melodies into strange beauty as a member of Indigo Kid; and with bass guitarist Will Harris and drummer Mark Whitlam shepherding the tempo, this quartet has conjured up a sound that's both eagerly personable and vaguely incognito.
Angeli Burke Guerrini Magnusson Murray Tamborrino, Sardinian Liturgy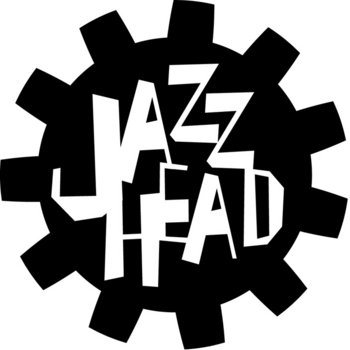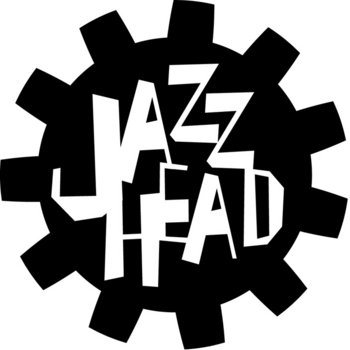 When a normal six-stringer didn't suit his needs for this project, guitarist Paolo Angeli dove into his laboratory and concocted a custom 18-string prepared guitar, and loaded it up with all kinds of nifty gadgets. And when a normal modern jazz recording didn't suit his creative drive, Angeli built an album on the foundation of canto a tenore, a traditional folk music of his native Sardinia. Gathering up electric guitarist Stephen Magnusson, drummer Stefano Tamborrino and the saxophones, clarinets, and trombone of Mirko Guerrini, Robert Burke, and Jordan Murray, Angeli's sextet brings together the voices of the past and present, and makes the old sound as new as this morning's sunrise. And yet, with these unconventional elements, it's the album's melodic inventiveness that carries the day.
Catherine Feeny & Chris Johnedis with the PJCE, Live at Alberta Street Pub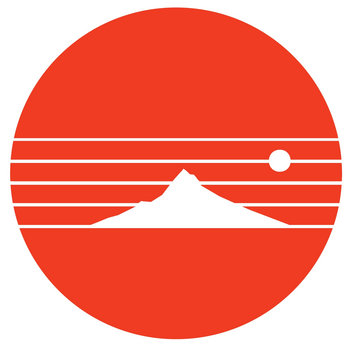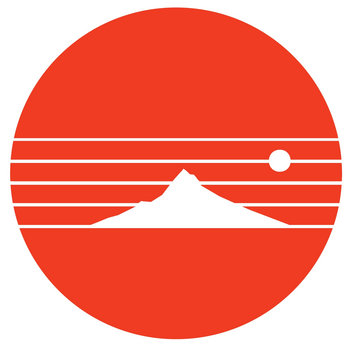 The Portland Jazz Composers Ensemble does more than just release albums documenting the music of the Portland, Oregon scene, they're also a working unit. Their numbers change depending on the performance, and their personnel shifts like the tides, as you'd expect from any music scene as deep and talented as the Pacific Northwest's. That's one reason why it's difficult to nail down their prevailing "sound."  Another reason is their willingness to borrow generously from as many genres as a particular project calls for, embodying the jazz tradition of absorbing the musical environment in which the musicians exist.  For this live set at the Alberta Street Pub, vocalist Catherine Feeny shapes the songs with a strong pop music influence, and the way this style meshes with the wind instruments of trumpeter Douglas Detrick, trombonist Lars Campbell, multireedist Lee Elderton, tenor saxophonist Mary-Sue Tobin, and the baritone sax of Pete Petersen is a synthesis of straight-forward approach and underlying complexity that engages both head and heart.  Spurred on by the drumming of Chris Johnedis, the swirling harmonies of brass & reeds is plenty to enchant anyone's attention, but then Feeny's voice is built to make hearts swoon, and now you've got a potent mix that makes it difficult to move on to the next track until adoration of the current one recedes even just a little bit.
Eyolf Dale, Wolf Valley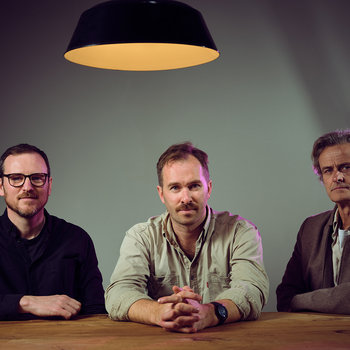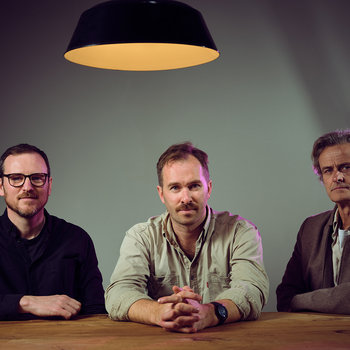 On Wolf Valley, Pianist Eyolf Dale navigates an octet through a series of tricky obstacle-course compositions. This means warily examining each step so that vibraphones, bass, and drums don't trip over each other's cadence, while also assuring that the harmonic flight patterns of violin, trumpet, trombone, and saxophone don't get their contrails tangled on the way to sweeping grandeur. The Nordic Jazz influence in these tunes provides a soothing tranquility, but the European modern jazz influence brings active motion to the affair. The weights and measures of all these raw materials are painted onto a canvas with a logic and precision that implies causation, but speaks more directly to the heart of beauty. Beware: This album brings with it a very high risk of compulsive daydreaming.
Nate Wooley, Argonautica
Sometimes, the theme of a project is just the ignition switch for what follows, and sometimes it's the planetary center of the project's universe. Trumpeter Nate Wooley's nod to the Greek epic poem is more former than latter, but there are times when the spirit of the music seems to drift awfully close to the source material. That kind of interpretive give-and-take is just one of the many fascinating qualities of this expansive project. Passages of avant-garde ferocity share the same space on the single track's 43-minute duration with jazz-rock grooves, electronic manipulation, and post-bop skirmishes. Wooley has always been one to stand resolutely on the mound and toss a series of knuckleball pitches, but even this feels like a new creative peak has been reached. Joining him are the types that gravitate to this kind of project:  Cornetist Ron Miles, drummers Devin Gray and Rudy Royston, pianist Cory Smythe, and Jozef Dumoulin, who, with his Fender Rhodes and electronic wizardry, continues an amazing track record of wild innovation.
Gianni Gebbia Elettromagnetico, Same Brushes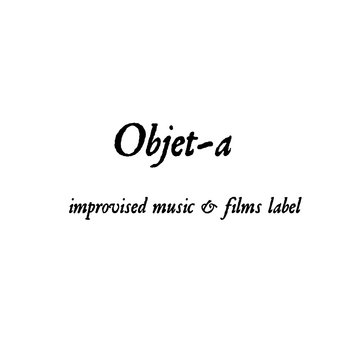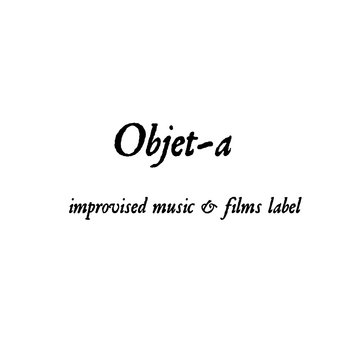 Saxophonist Gianni Gebbia slams on the gas pedal to signal the start of this album, and even if the tank were to hit empty, I'm pretty sure the kinetic energy his trio produces would be enough to send that car hurtling forward indefinitely. With Luca La Russa on electric bass and drummer Carmelo Graceffa adding some live electronics, this trio speeds right along, with only the snapshot of a crisp melody as proof that they were ever in one place long enough to form an image. What's remarkable is how tuneful they remain, even at high speeds; it's a big reason why this album is as much fun as it is thrilling. No extra charge for Gebbia's bird calls.
Sélébéyone, Sélébéyone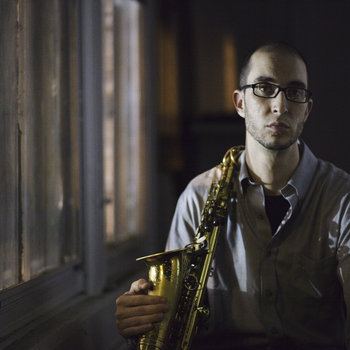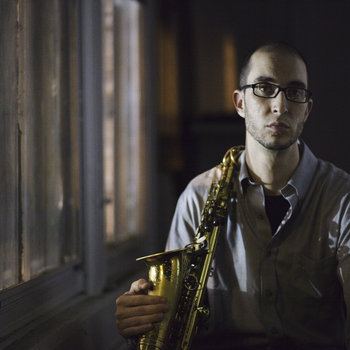 If it can be accepted that creative visions provide insight into the artist's true nature, then saxophonist Steve Lehman is a secret agent, and each one of his recordings is an impenetrable disguise: a veil difficult to pierce, even as it offers irrevocable, strange truths. His newest release, Sélébéyone, is no different. If anything, it's his most daring record to date. Present-breath jazz is suffused in a haze of live electronics, hip-hop with thick roots runs deep, and studio manipulation that's as much art as craft abounds. There's also the collision of NYC rap (via HPrizm) and Senegalese rap (via Wolof-speaking Gaston Bandimic), and the whole thing comes together at a crossroads, resulting in a grand, powerful statement. It's raw and edgy, and navigated with a finely-honed lyricism set to dizzying motion. The cyclic melody of "Laamb" is no less hypnotic than "Are You In Peace?" where the melody tumbles down a flight of stairs over and over and over again before turning around and tumbling right back up to the top. It's a fascinating album and strikingly original, another layer added to the mystery of musician Steve Lehman. (Read more about the album in Bandcamp Daily's interview with the group.)
Made to Break, Dispatch to the Sea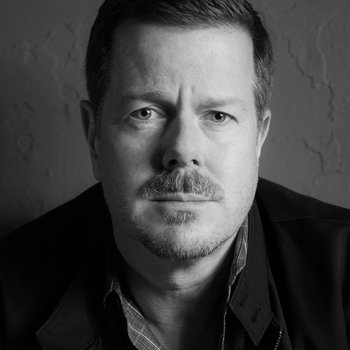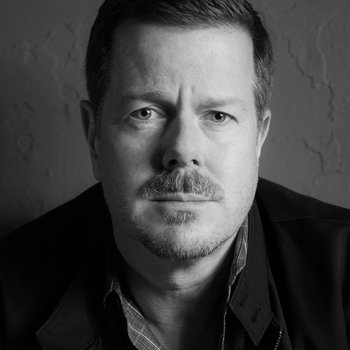 A Ken Vandermark album is like the strange kid in a John Hughes flick that the protagonists are initially wary of, but eventually come to learn is deeply cool. The music here is free and avant-garde. It's just as likely that an expression of the blues pops to the surface as it is that the music settles into a Motown groove, or that an entire sky of chaotic sounds comes crashing down over everything. Vandermark's Made to Break group brings together drummer Tim Daisy, electric bassist Jasper Stadhouders, and Chrisof Kurzmann on laptop and effects, and, of course, Vandermark's signature sound on reeds. If you gravitate toward musicians who always seem to be searching for something new, something different, Vandermark is a good name to have on your list.
Jim Black Trio, The Constant
This is an album where it appears, on the surface, that none of its essential components are connected to each other. Melodies begin crisply, then shake off their structure. The rhythm seems to act on its own motives, as if giving the melody the cold shoulder. The footsteps of drummer Jim Black don't always sync up with those of bassist Thomas Morgan, while pianist Elias Stemseder might be playing under the assumption that this is a solo set. But there are mechanisms working below the surface on this intriguing modern jazz session, and it's those moments that reveal the entirety of the creative vision, either through a melody that suddenly grabs tight to the rhythmic chatter and doesn't let go, or how the seemingly random wanderings of each trio member ultimately lands them in the same predetermined location. In those moments, the logic and certainty of these tunes comes into focus, making everything seem right in the world again.
The Dirty Snacks Ensemble, Tidy Universe
Merch for this release:
Vinyl LP,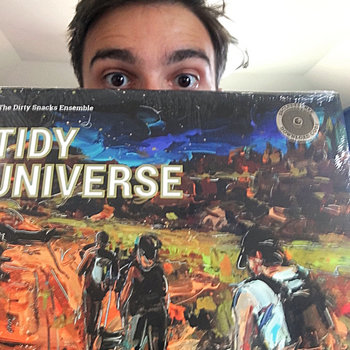 Vibraphonist Mark Clifford's latest work sounds like the orchestration of melting icicles. The insistent rhythms possess a logic and expectation that's immensely comforting, and it's a huge contributing factor to why the melodies, whether in a thick pour or whimsically phrased, are so easy to embrace. Aram Shelton's presence is notable, if only because it's interesting to hear how deftly the multi-reedist, known for his proclivity toward dissonance and melodic acerbity, slips neatly into this project's genial warmth. The rest of this ensemble's core is drummer Geneva Harrison, violinist Kristina Dutton, bassist Scott Brown, and pianist Marty Mcginn, but there's a number of guests that add plenty of extra texture to an album that's already got tons of it to offer.
Tomasz Sroczyński Trio, Primal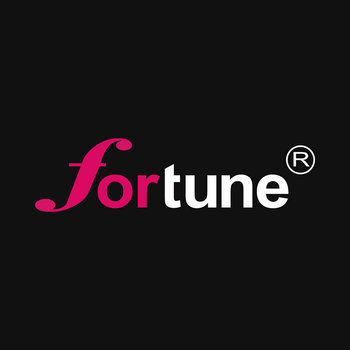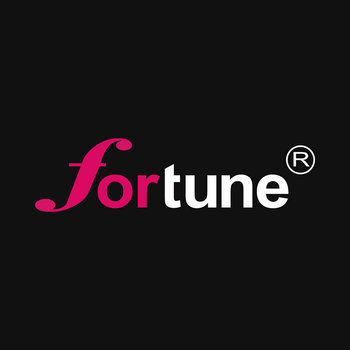 This is as insightful an example of the vast range available to violin in the modern jazz scene as anyone could hope for. The opening harmonic drone of "Theme" makes a jarring transition to its opposite extreme with the free jazz piece "Sacrifice," and along the way, the trio of violinist Tomasz Sroczyński, bassist Max Mucha, and drummer Szymon Gąsiorek create imagery out of the influences of folk, pop, chamber, rock and bop. What marks the excellence of this recording are how the surges of intensity hit like alternating tides of tranquility and destruction. Pretty damn compelling.
Orphans, The Consequence of Following
Merch for this release:
Compact Disc (CD)
There's something particularly likable about this trio's off-the-cuff, casual sound, the way form and structure appear to be ancillary concepts to the more pragmatic focus of creating a riveting melodic fragment and letting it shine for just a brief moment. The effect is particularly intriguing when you consider that the album is the result of threading together various passages recorded during a day of improvising. That all this studio manipulation doesn't stop the music from sounding spontaneous and undiluted says a lot about the strength of the vision during its conception. Your Orphans trio is trumpeter Dan O'Connor, guitarist Dom Barrett, and drummer Behn Greene.
Viktar Siamashka & Christophe Meulien, Still Life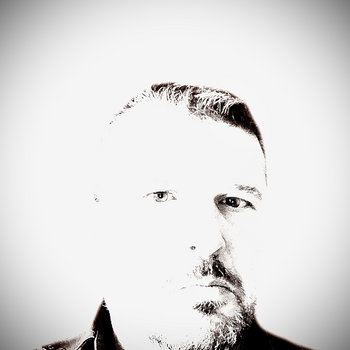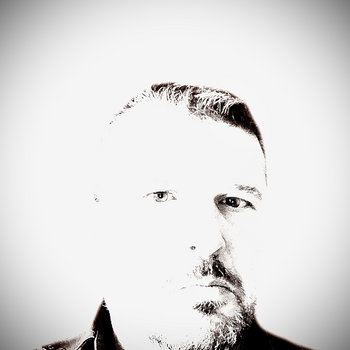 For all intents and purposes, this album should be unlistenable. It's a free jazz piece that casually abuses the concept of form in such a way that it cries out for some compositional clarity. Along with traditional wind instruments and percussion, it includes a muddy assemblage of drum samples, electronic effects, and voices. Also, flute. There's nothing wrong with flute, per se, but too often in a jazz environment, it comes off as shrill and unnecessarily fussy. But despite ingredients that would be obstacles for others, the duo of Viktar Siamaska and Christophe Meulien, against all odds, have created a seriously attractive recording. Even when the music flirts with an avant-garde ferocity, there's an hypnotic element that's alluring, not aggressive. This is an album that lives moment to moment, and that's exactly how it should be enjoyed.
Yojo, Abduction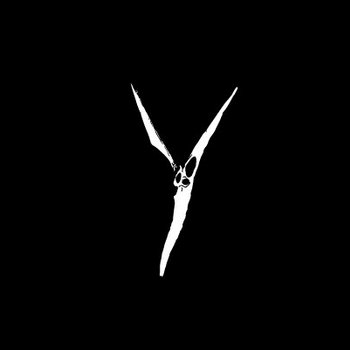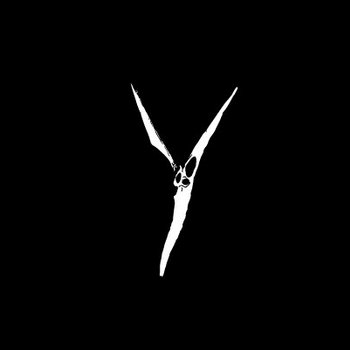 This quintet's unabashed quest for drama is good for some thrills and some smiles. Though primarily a modern straight-ahead session, there's plenty of prog-rock laser beam precision, indie-rock film noir moodiness, and mainstream R&B groove. But it's more than just the influences that drive the interest here. The wild surges of intensity that strain the seams of well-crafted melodies add plenty of tension, and all of that effusiveness leads to some serious fun. The songs are mainly comprised of an interesting combination of bass clarinet, keyboards, guitar, violin, and drums; but plenty more textures are acquired with the addition of an army of guests on saxophones.
Book of Air, Vvolk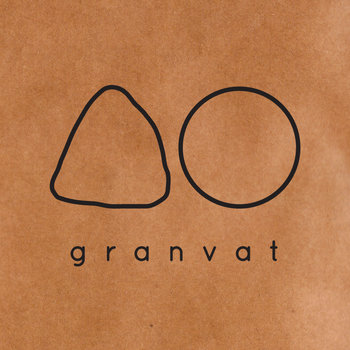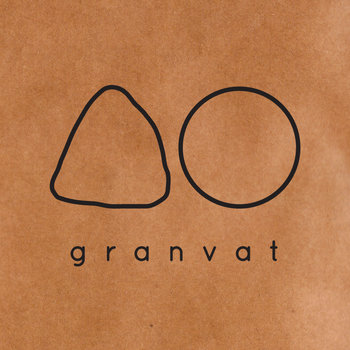 Merch for this release:
Vinyl LP, Compact Disc (CD)
This is your soundtrack to a morning where you are the only one awake, and you have an entire sunrise all to yourself. The two extended pieces from this 18-member ensemble have a massive presence, and move with the patience of cosmic entities that have nothing but time on their hands. There's plenty of Brian Eno ambient drone and plenty of modern classical elegance, as well as an undercurrent of improvised jazz dissonance that never rises above a comforting hum, yet radiates all kinds of evocative imagery. This is a gorgeous album. It's also a guide to all kinds of other excellent recordings that stick to the same territory as the Book of Air project. Names like Ruben Machtelinckx, Nathan Wouters, Niels Van Heertum, Thomas Jillings, Erik Bogaerts, Stefan Bracaval and Wout Gooris are just some of the artists who've released outstanding albums over the last handful of years. Getting to hear them all together for Vvolk is a treat—but it's just the first of many if you follow the trail of breadcrumbs.
Nebyu Yohannes, Nebyu Yohannes EP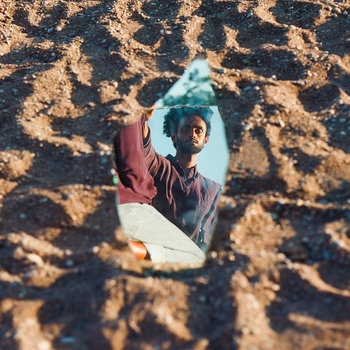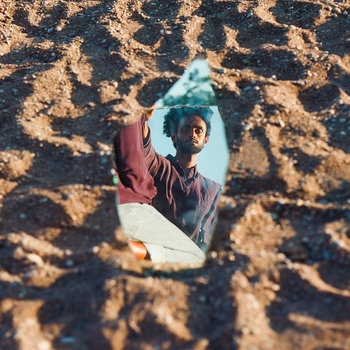 This is an old-school sound that used to be considered the New School. Back when hard bop was turning in directions that led to spiritual jazz, there were albums that achieved a remarkable quality of meditative peace, even while turning up the heat on bop and getting it to speed more than swing. This debut EP from trombonist Nebyu Yohannes hits that sweet spot with impressive accuracy. The dramatic intros, the alluring melodies, the adaptable rhythms, the shifts between a simmering intensity and tumultuous storm—it all comes together seamlessly. Yohannes' quintet is rounded out by tenor saxophonist Matt Lagan, pianist Deniz Lim-Sersan, bassist Abby David, and drummer Alfie Vienneau (plus Caitlin Corneau-Jarvis contributing an evocative vocal turn on final track "Honesty").
Michael Haudenschild E-SCAPE, Rise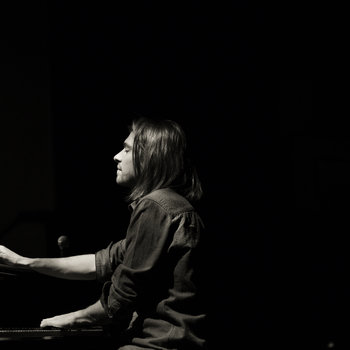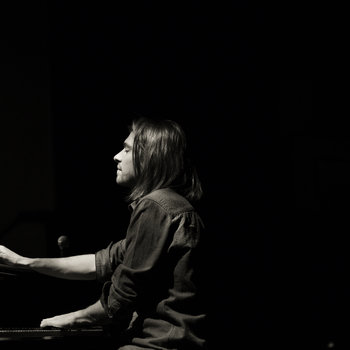 What amounts to a straight-ahead modern jazz piano trio comes off as rather unconventional because of its apparent disdain for structure. The trio of pianist Michael Haudenschild, bassist Benjamin Muralt, and drummer Paul Amereller cobble together some nifty melodies, and they are plenty adept at spurring on an up-tempo tune and patiently shepherding a ballad along, but it's the way they inevitably shrug off the mantle of form that's where the personality of this album lies. It's how the tangential conversations become the point of it all, and the way the variations on trio interactions transition to individual wanderings and then back again to a trio. They squeeze in covers of Bill Evans and Bjork, and not for a minute do they stifle their own personal sound. Good stuff.
Jasper Høiby, Fellow Creatures
Merch for this release:
Compact Disc (CD)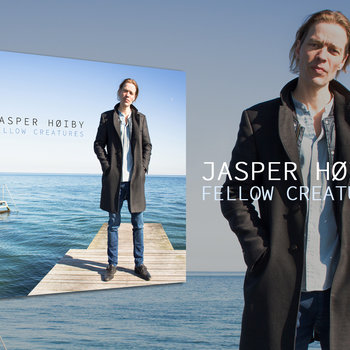 This excellent solo project's patient revelations are like watching a painter as he fills an empty canvas with striking imagery. Read more about this album and artist in my interview with Høiby for The Bandcamp Daily.
—Dave Sumner
Illustration for this article by Oliver Barrett.