LISTS
Always Something New: A Guide to Jack DeJohnette on Bandcamp
By Charlie Heller · January 05, 2022
Jack DeJohnette is a clear contender for greatest jazz drummer alive, but as far as living jazz legends go, he's sometimes taken for granted. It's easy to get a grip on musicians with a clear career arc: starting with straight-ahead acoustic material in the '50s or '60s, progressing into avant-garde or fusion worlds in the '70s and either staying there or turning back to the standards. It's harder to pin down someone who's had feet in all three worlds simultaneously since 1966.
The Chicago-born drummer made his first big splash playing with the Charles Lloyd quartet in the mid-'60s, and was soon sought after enough to become the main drummer on Miles Davis's electric classic Bitches Brew. In the same stretch, he was also jamming with some of the free jazz pioneers, like Muhal Richard Abrams and Henry Threadgill, who would form the Association for the Advancement of Creative Musicians, and getting tapped by pianist Bill Evans to reboot his legendary acoustic trio.
Now 79, DeJohnette is still making some of his best work. His distinct sound is as flexible as ever: a loose yet driving pulse that infuses any type of sound with just the right kind of energy boost, cymbal accents that feel precisely placed yet free-flowing, and pounding tom fills that could go toe to toe with any rock drummer. As fellow jazz drummer Peter Erskine put it when comparing him to other drummers: "I can play an Elvin lick, a Philly Joe lick, or a Steve Gadd lick, but I can't play any Jack licks because he doesn't have any. He's always creating something new."
This makes it a great time to appreciate one of jazz's legends while he's not only still with us, but still innovating. Here are some classic albums from DeJohnette's catalog.
---
Merch for this release:
Compact Disc (CD)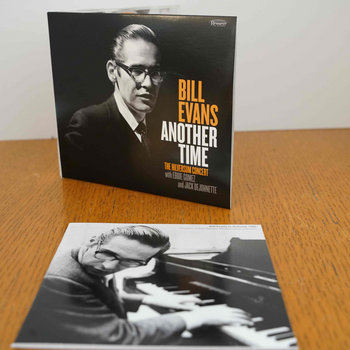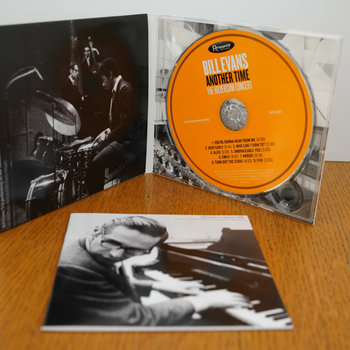 Pianist Bill Evans is perhaps best known for two things: playing on Miles Davis's Kind of Blue, and his first piano trio, whose Sunday At The Village Vanguard is a fixture of "Jazz 101" lists. When forming his second (equally good) trio, he started with bassist Eddie Gomez, and the 26-year-old Jack DeJohnette. The group only released one album while active, but over the last few years a series of newly discovered archival recordings like Another Time: The Hilversum Concert have illustrated why Evans described the drummer as "getting me off my musical ass."
Sure, DeJohnette could lay down subtle brushwork behind one of the greatest straight ahead pianists ever, and his chemistry with the criminally underrated Gomez would be heard again in DeJohnette's own groups in the '70s. But the monster drum soloing on "Nardis" hints at why the group only lasted six months—he was recruited by Miles Davis to bring that rhythmic power to Bitches Brew.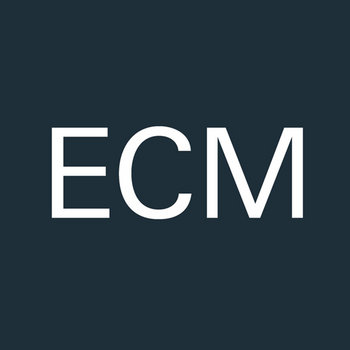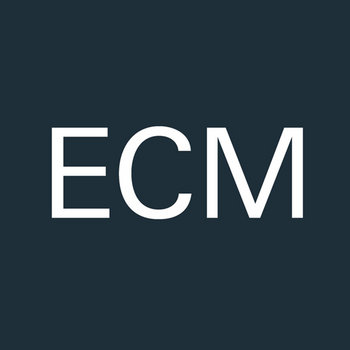 Fast forward to 1975 for a prime slice of DeJohnette's jazz-rock fusion side, on guitarist John Abercrombie's debut as a bandleader. The guitarist's skilled but un-showy style is a perfect match for DeJohnette's flexibility, and the two went on to play on some of each other's best recordings. This trio, rounded out by the organs and synths of Jan Hammer, is one of them.
The 12-minute title track is the kind of cycling meditation that could be boring in the wrong hands, but the trio cultivates its growth in intensity like master gardeners, keeping the listener (and many a hip-hop producer) glued. Hammer, who before creating the Miami Vice soundtrack, was tearing it up with the Mahavishnu Orchestra and Jeff Beck, is the perfect rival for DeJohnette's racing breakbeats on the motoring "Red and Orange."
Keith Jarrett, Gary Peacock, Jack DeJohnette (The Standards Trio)
Tribute
DeJohnette's longest-running group may be his best known—and maybe his best. The Standards Trio, with Keith Jarrett on piano and Gary Peacock on bass, took jazz standards as a starting point for a collective improv approach, transforming some of the most played pieces in jazz history into unique explorations not by getting abrasive or indulgent, but through sheer creativity.
The drummer's crisp cymbals, which sound at once expertly placed and loose; Jarrett's unique phrasing and melodies; and Peacock's warm, anchoring lines show the kind of connection you can only get from honing already sparking chemistry through years of playing together. Jarrett's vocalizations here are polarizing among fans, but when your band is this powerfully united, who can blame you for wanting to sing a little?
Sadly, with Peacock's passing in 2020 and Jarrett's retirement in early 2021, The Standards Trio has come to an end—but it lives on through decades of recordings, each as original as the next.
Jack DeJohnette, Larry Grenadier, John Medeski & John Scofield
Hudson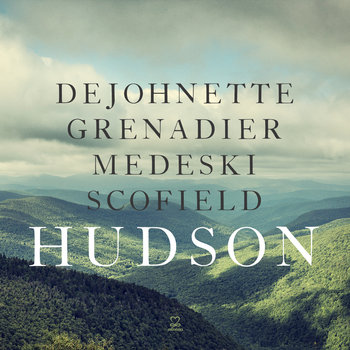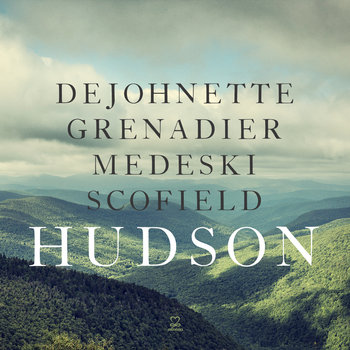 Merch for this release:
Compact Disc (CD)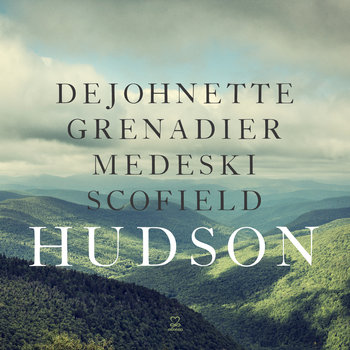 After leaving Chicago, DeJohnette moved to the Hudson Valley, where he's lived for over 40 years. On this 2017 release, coinciding with his 75th birthday, he joins fellow Hudson Valley dwellers John Scofield (guitar), John Medeski (keys), and Larry Grenadier (bass) to celebrate the region with a mix of originals and covers of classic rock songs related to the area.
The album has the kind of languid, pastoral feel one might expect from an album dedicated to the Hudson Valley. But even when he's kicking back, the title track's oddball groove signals that DeJohnette remains basically incapable of not doing something interesting. DeJohnette's take on rootsy beats here is reminiscent of the region's other best known drumming resident, The Band's Levon Helm. The covers, which include The Band, show the building blocks the group draws on, but their sound really hits its stride on originals like the DeJohnette-penned original "Song for World Forgiveness."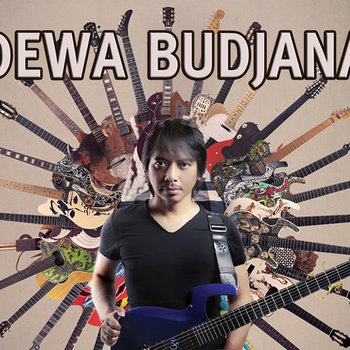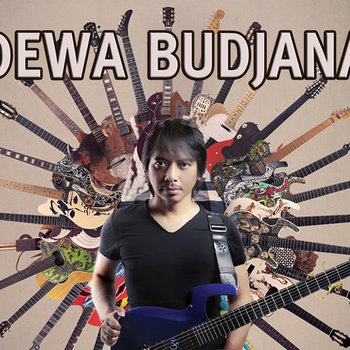 Merch for this release:
Compact Disc (CD), Vinyl LP
DeJohnette's musical diversity extends beyond the American jazz world as well, as on this double album led by Indonesian guitar virtuoso Dewa Budjana. Recorded just a year before the completely different work on Hudson, the drummer plays on about half the tracks alongside King Crimson bassist Tony Levin. The album could easily fit on a shelf alongside modern day instrumental proggers like Plini.
If you wanted to know what DeJohnette sounded playing Zeuhl, "Lake Takengon" proves he continues to be able to handle pretty much anything you throw at him. But for the biggest flex, try "Uncle Jack," where he features on piano instead. How does DeJohnette bring his same characteristic energy to a totally different instrument? Because before picking up the drums in high school, a teenage DeJohnette was already getting gigs around Chicago as a classically trained jazz pianist.
Jack DeJohnette, Ravi Coltrane, Matthew Garrison
In Movement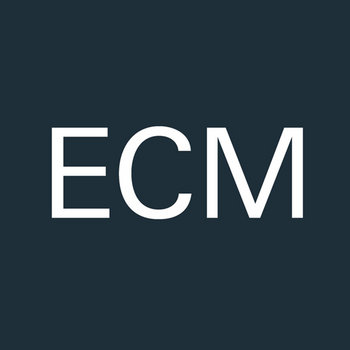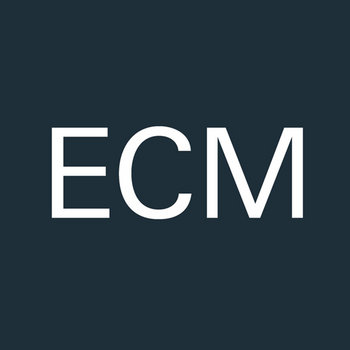 Together, Ravi Coltrane and Matthew Garrison are the sons of half of John Coltrane's classic quartet. But the only bit of '60s revival in In Movement is the drive to make something new. Garrison—DeJohnette's godson—has long been a favorite among bassists for pioneering a chordal, five-string electric bass style that presaged Thundercat, and the younger Coltrane's alto sax is as at home on Flying Lotus albums as any jazz group's. Yet on the opener, a 2016 update of the elder Coltrane's Civil Rights classic "Alabama," it's the oldest member of the trio whose playing ventures furthest out, with a shower of cymbal hits that grow into a wave, and feels perfectly in time—until you try tapping your foot to it.
The rest of the album explores vast territory: the title track's electroacoustic experiments delve into Radiohead vibes, while on "Serpentine Fire," the trio plays a wildly different Earth, Wind & Fire cover that nonetheless matches the original's funk, thanks to the buckets of it DeJohnette brings to the backbeat. No matter what, DeJohnette sounds in his element, just as he has for nearly five decades.